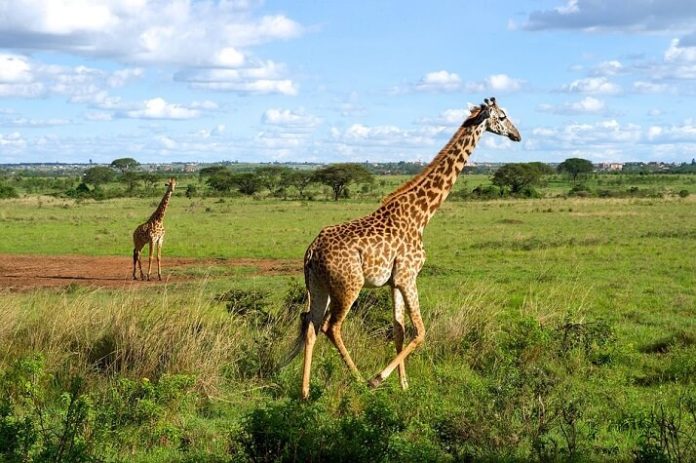 If you click on the links in this post, we may earn money from the companies mentioned in this post, at no extra cost to you. You can read the full disclaimer here.
Nairobi is the capital and largest city in Kenya.  Its name translates to "cool water" and refers to the Nairobi River that flows though the city.  It is known as the safari capital of Africa.  The city has great shopping malls, parks and arboretums, health spas and much more.
If you're going to Nairobi, you should check out how many 4 and 5 hotels are currently going for less than $100 a night.  Here are some of the best deals.
Spiral Height Towers Guest House $21
Seldom Hotel $25
Phoenicia Hotel Nairobi $31
Mdawida Homestay $35
Ash White Hotel $36
Bethel Xperience Homestay $38
Nairobi Airport Homestay $38
Rosslyn Apartments $38
Hotel Troy Nairobi $42
Woodmere Serviced Apartments $46
Khweza Bed & Breakfast $47
Sky Hotel Nairobi $47
Melili $55
Hotel Riverview Wetlands $59
LMS Guest House & Conference Centre $61
Easy Hotel Kenya $64
Westend Hotel $65
West Breeze Hotel $72
Just at Home Guest House $74
Best Western Plus Meridien Hotel $78
Boma Inn Nairobi $81
Fair Acres House & SPA $81
Eldon Villas
Noong Hills Hotel $85
Waridi Paradise Hotel & Suites $85
Executive Residency by Best Western Nariobi $86
The Heron Portico $89
The King Post $93
Golf View Serviced Apartment $94
Acacie Tree Lodge       $98