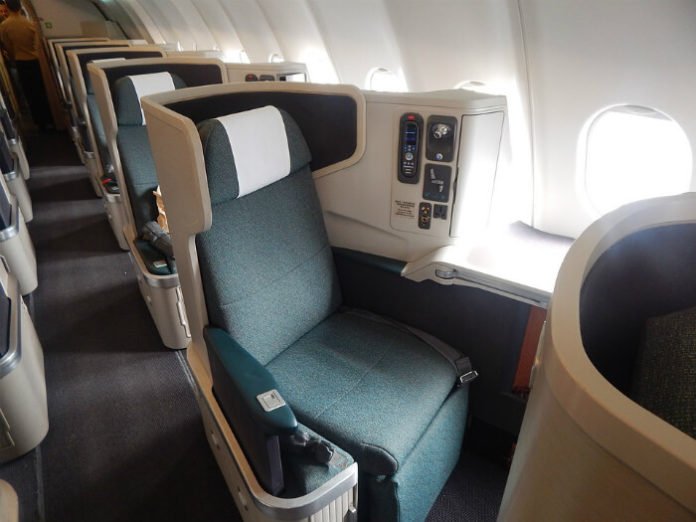 If you click on the links in this post, we may earn money from the companies mentioned in this post, at no extra cost to you. You can read the full disclaimer here.
When you look for the best deals for flights, you can look and sort for the best prices for flights, but anyone who's ever flown on different airline carriers can tell you that not all flights are created equally.  Sometimes, you just want to look for the best price for your flight, but sometimes you want to make sure your flight has a few extra features that make a big difference in your comfort or enjoyment level of your flight.  For example, it's nice for me if I can use my computer on a flight to work on this blog, but if it's a long flight my battery may not last that long so it would be nice for the flight to have a place for me to plug my cord in.
This is why I am so excited about Cheapair's new flight comparison option.  There is no other tool like it – seriously, it is the first of its kind. That's why it's not just me that's excited; it's been called "a breakthrough" in flight shopping by Travel Weekly.  When you look for flights, you can put flights side by side and see how they compare, from everything to price, length of flight, in-flight entertainment, seat size, etc.  And if you are concerned about the price of flight, here's another great feature – you can see baggage fee prices side by side, which helps you even more in deciding which flight is the cheapest.
So how exactly does it work?
Fill out the information for the flight you want to take (for this example, I chose a flight from Boston to Orlando for April 11th – April 18th) and press "Search Flights"
After a few moments, a new screen will appear with results with a popup box mentioning CheapAir's price drop payback. Press "View Flight Options".
You will now see a list of flights. For every flight that interests you, click on the box next to "Compare".  See the below example.
Now press the button "Compare" button in the top right-hand corner. You can see this in the below example.
Now you have a list of comparisons. You can see it in the below example how you can compare different features.
This is a really wonderful tool that can help you get the best flight for you, so next time you are looking to book a fight, make sure you use this tool from Cheapair!