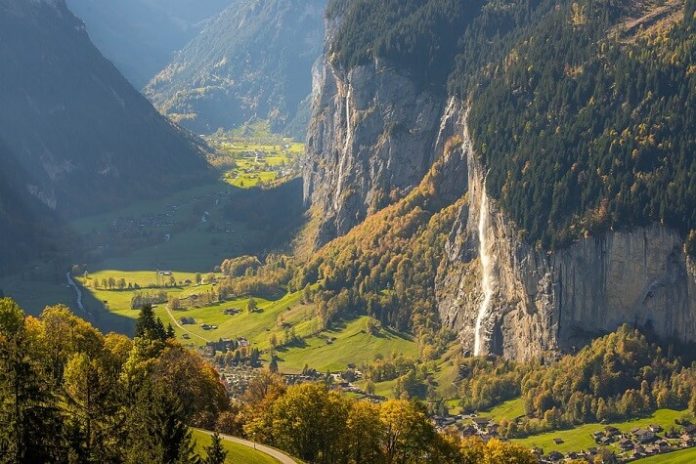 If you click on the links in this post, we may earn money from the companies mentioned in this post, at no extra cost to you. You can read the full disclaimer here.
The beauty of Lauterbrunnen, Switzerland has been well documented history: both Lord Byron & Goethe wrote poems about the beauty of Staubbach Falls, and many scholars believe Lauterbrunnen Valley was the direct inspiration for the fictional valley of Rivendell, home of Elrond Half-elven and his people in J. R. R. Tolkien's classic works of The Lord of the Rings and The Hobbit.  Lauterbrunnen is an amazingly beautiful village in the valley of 72 waterfalls, and it's a great city to visit to take in the beauty, to ski or snowboard in the winter or paraglide or hike in the summer.
If you are planning a visit to Lauterbrunnen, then consider staying at one of these 7 hotels.  They are rated as the best 7 hotels in Lauterbrunnen by TripAdvisor customers, and you can use TripAdvisor to find a good price for your hotel.
Hotel Oberland

Hotel Silberhorn

Hotel Horner

Hotel Restaurant Schutzen

Hotel Steinbock

Hotel Jungfrau Lauterbrunnen

Hotel Restaurant Bahnhof