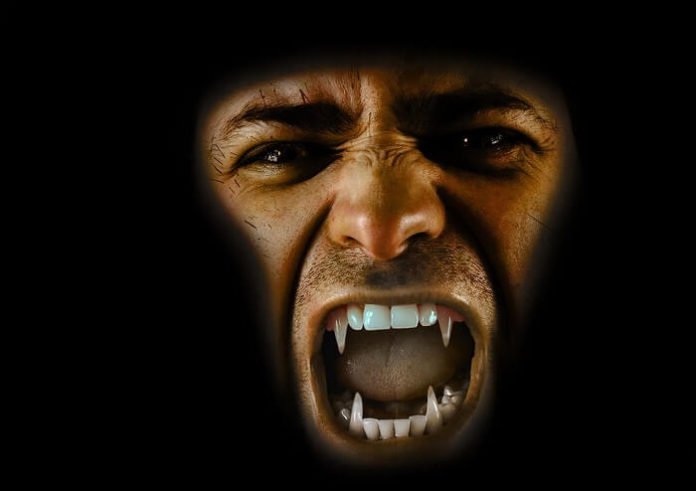 If you click on the links in this post, we may earn money from the companies mentioned in this post, at no extra cost to you. You can read the full disclaimer here.
This Halloween, why don't you celebrate by visiting the premier frightening Halloween event in San Antonio, Texas: Howl o Scream!
Howl-o-Scream will take place at SeaWorld San Antonio at nights starting at 7:00 PM on weekends (Friday through Sunday) between now and October 28th.  It is an event that is great for anyone wanting to be scared and not recommended for children.
So if you like to get scared, here are 5 reasons why you'll love this event:
Haunted Houses: If you love haunted houses at Halloween time, then you're going to love these:

Dark Side of the Gardens: The woods are dark & deep, and you don't know what evil you will find…or what evil will find you

Karver's Kradle: If you think Mr. Karver put his heart & soul into his puppetry, you won't want to know how right you are!

Unearthed: Scarlett's Revenge: Scarlett is a furious demon summoning creatures from Howl-o-Scream's past

Zombie Horde: Beware of Matheson Corner's because one wrong move, and you might join the Zombie Horde!

Scare Zones: There are some frightening scare zones that all horror fans will love, like:

Ripper Row: Jack the Ripper is waiting in the alleys of 19th century London

Zombie Zone: A poisonous zombie making substance is spreading through Matheson's Corner.  Enter if you dare

Vampire Point: The name says it all.  Be prepared for a night of terror involving vampires!

Werewolf Alley: Once again, as you can guess by the name, here you will need to be keep safe from the werewolves!

Shadow Street: Demon dolls are stalking the pathway in front of Mr. Karver's Kradle

Shows: You can watch two great shows during Howl-o-Scream:

Monster Stomp: Step into Nautilus Amphitheater and be transported to Victorian London for this spooky show

Shamu's Rockin' Creepshow: Join Jack O'Lantern, the animal trainers & Shamu as they put a new twist on Halloween favorites!

Themed Bars: Make sure you treat yourself this Halloween season at one of these great themed bars (please note you must be at least 21 years old to enjoy the alcoholic drinks here):

Fangs: Signature drinks are available at Vampire Point

Z Bar: Hang out with zombies at this apocalyptic bar

Ripped: A steampunk themed bar

Rides: If you love the rides at SeaWorld San Antonio, then you'll be happy to know that there are 5 rides available to ride during Howl-o-Scream!
To get the best prices for tickets, buy your tickets online here.