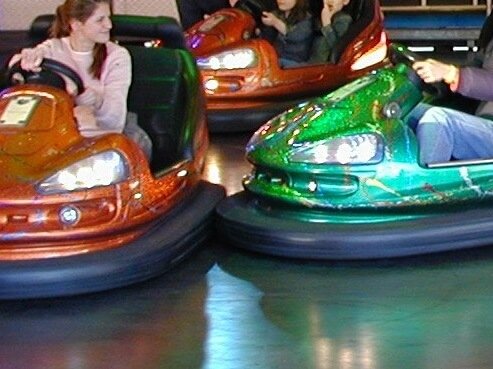 If you click on the links in this post, we may earn money from the companies mentioned in this post, at no extra cost to you. You can read the full disclaimer here.
If you are looking for a great family trip, then how about visiting Western Canada's largest outdoor family amusement park?  It's got great rides for the whole family which include:
Rocky Mountain Railroad (A train ride for guests of all ages)
Timber Falls (a thrilling log ride)
The Vortex (a roller coaster with twisty turns & upside down thrills)
Chaos (a thrill ride that that raises you up in the air, circles you around & flips you in your carrier)
Ocean Motion (a large ship that swings back & forth)
Carousel (an old-fashioned Merry Go Round)
Sky Climber (family ride with 6 gondola cars that spin in a circle)
Biplanes Stunt School (kids can pilot their own plane as they go up & down in a circle)
Hilltop Railway (a children's train ride)
The Dream Machine (a family swing ride)
Boulder Bumpers (children's bumper cars)
Bumper Boat (children's bumper boats)
Dodgem (Bumper cars for the big kids)
And more!
Plus, it has a new ride Sky Wander, where you spiral down a 40-foot column again & again while seeing amazing views of the Rocky Mountains from the top.
If you would like to make a family trip out of visiting this amusement park, then you should book the Calaway Park Sky Wander Package. This gets you:
4 1-day tickets to Calaway Park
Free Sky Wander sunglasses for children ages 4 to 16 years old
Your family will enjoy a stay at Country Inn & Suites by Radisson, Calgary-Airport, which is located midway between the Calgary International Airport & downtown Calgary, Alberta.  If you are flying into Calgary, the hotel has a free airport shuttle.  The hotel also has a heated indoor pool & hot tub, free breakfast and free wifi.  And if you are looking for something else to do while you're in Calgary, you could visit the Calgary Zoo.
So book this package and you can have fun at the amusement park while staying at a great hotel!