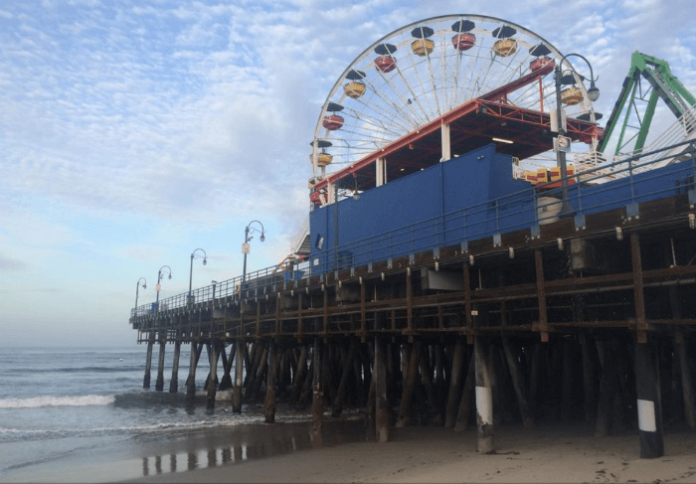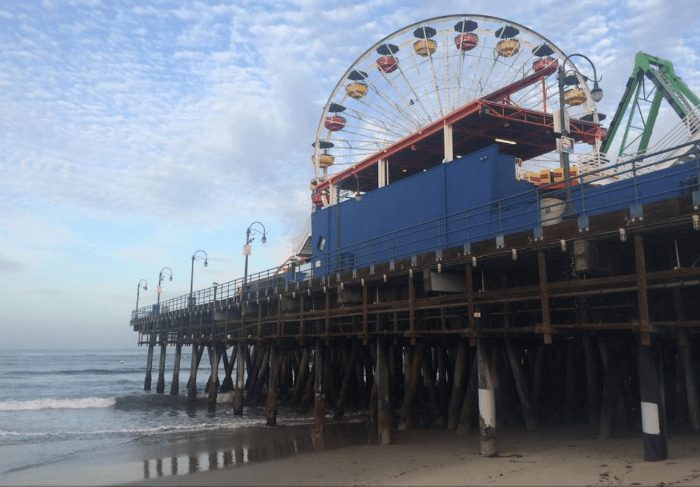 If you click on the links in this post, we may earn money from the companies mentioned in this post, at no extra cost to you. You can read the full disclaimer here.
Pacific Park on the Santa Monica Pier is an iconic seaside amusement park with a famous, recognizable Ferris Wheel that is not only the world's only solar-powered Ferris Wheel but also gives riders amazing panoramic views of the Southern California coastline.
In addition to the world-famous Ferris Wheel, Pacific Park also boasts:
West Coaster, which uniquely overlooks the Pacific Ocean as it is the only oceanfront steel roller coaster on the west coast
Pacific Plunge: 9-story tower ride that gives you breathtaking views of the Pacific Ocean
Sea Dragon: A swinging wooden ship with 2 lifelike dragon heads
Inkie's Pirate Ship: Family-fun ride on a pirate ship!
Inkie's Wave Jumper: A pier-top surf ride that rotates, allowing you to "jump" up & down and bounce around as if you were riding a wave
Inkie's Scrambler: Fast-paced swirling ride
Sig Alert EV: Bumper cars with a twist – these all-new electric vehicles have dual joy-stick control & spin 360 degrees to allow for full turns & easy maneuvering, plus neoprene-covered bumper tubes for safety
Sea Planes: Allows you to fly high above the pier
Pier Patrol: Family-style vehicles that let you patrol the Santa Monica pier as you ride along a track with picturesque beach scenes
Frog Hopper: Spring up & down to heights of over 18 feet
In addition to the fun rides, Pacific Park also has a lot of fun midway games, like wac-a-mole, tub toss, riptide ring toss, roller derby, balloon pop race game, long range basketball, etc.
If all of this sounds like a lot of fun to you – and why wouldn't it? – you should buy a ticket online for Pacific Park, which would you allow you to ride the rides and play one of the midway games.
And if you want to pay the lowest price for this ticket, you should buy your ticket through Viator.