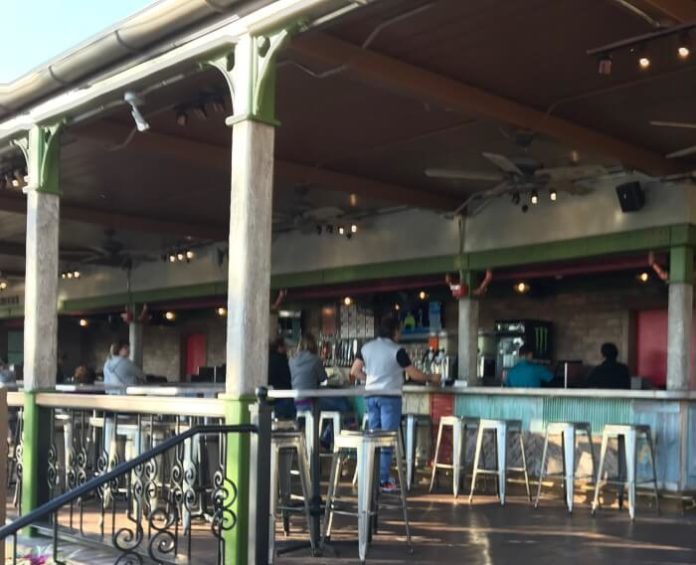 If you click on the links in this post, we may earn money from the companies mentioned in this post, at no extra cost to you. You can read the full disclaimer here.
SeaWorld Orlando is holding a Craft Beer Festival this November on the weekend (from November 3rd – November 11th) and if you're wondering if you should go or not, the answer can probably be summed up this way: There's going to be over 100 craft beers on draft from Florida breweries and over 20 unique flavors prepared by SeaWorld chefs.  How could you not want to go to an event that gives you that?
Here's some of the craft beer you can enjoy:
Crooked Can Barrel Breaker

Lagunitas IPA

Funky Buddha Floridian

Orlando Brewing I4 IPA

Highland Mandarina

Orange Blossom Back in the Day IPA

Intuition People's Pale

Key West Sunset Ale

New Belgium Ranger

Florida Avenue

New Belgium Fat Tire

White Walking Tree IPA

Captain Ron

Pairdice Honey Cream

Sam Adam's Summer Ale

Crooked Can Bliss

Wailua Wheat

Fat Point Brewing Ryeght Angle IPA

People's Pale Ale

Big Storm Tropic Pressure

Awake Coffee Blonde

Deadly Sins The Grove

Winewood Brewing Co. Pop's Porter

Bold City Mad Manatee IPA

Hazelnut Brow

Winwood Brewing La Rubia

Brew Hub Rome City

Ocean Sun Brewing Bumby Blonde

Wavemaker Amber Ale

Jai Lai

Freedom Rider

Key Lime Chameleon

Infinite Ale Raspberry Wheat

Intuition Easy on the Eye

Kirin Ichiban

Stella Artois

Florida Lager

Pineapple Beach

Caribe Cider Company Caribe Blood Orange

Bold City Killer Whale Cream Ale

Caribe Cider Company Caribe Keylime

Sea Dog Blueberry

Magic Hat #9

3 Daughters Key Lime Apple Cider

Stella Artois

East West IPA

Keel and Curley Mango Hard Cider

Traveler Seasonal Shandy

Blue Moon Belgian White

Nosh Tangerine

Sam Adams Seasonal

Deja Moo Stout

3 Daughters Bimini Twist IPA

Orlando Blonde Ale

Big Top Conch Republic

Mako

"You're My Boy Blue" Blueberry Wheat Ale

Duke's Bold City

Orange Crush Wheat

Brown Sugar Brown Cow Mocha Brown Ale

Orlando Brewing Pale Ale

Nutter Butter Cup Peanut Butter Porter

Infinite Trails Pale Ale

Black Cherry Candy

Salt Water Sea Cow

New England IPA

Sam Adams 76

Guayabera

Sierra Nevada Torpedo

Shock Top

Midnight Swamphead

Night Swim

Ocean Sun Brewing Conch Cruiser

Breckenridge Vanilla Porter

Dead Lizard Komodo "Koko" Dragon Chocolate Stout

Boulevard Tropical Pale

Golden Road Tart Mango

Lucky Lucy Strawberry Blonde

Abita Purple Haze

BabyCakes Oatmeal Stout

Ace Blood Orange Cider

Karbach Brewing Lemon Ginger

Florida Beer Company Sunshine State Florida Larger

Yuengling

Cigar City

Blue Moon Mango

Big Nose Swamp Head

Wild Night Swamp Head

Midnight Espresso Motorworks Brewery

Wailua Ale Tropical Passion Fruit Kona Brewing

Shock Top Belgian White

Fresh Catch Tag and Release Sailfish Brewing Company

Stella Artois

Coppertail Wheat Stroke

IPA 1A

Cigar City Florida Cracker

Ale with Citrus Zest Florida Avenue

Accomplice Brewery and Cider Works
Here's some of the food you can enjoy:
Candied Bacon Lollipops

Beer Brats

Chorizo Potato Skins

Beer Corn Fritters

Jumbo Chicken Wings

Buffalo Burger Quesadilla

Infused Bacon Cheddar Pretzel

Nutella Pretzel

Shark's Deep Fried Pickles

Roasted Red Pepper Hummus

Poutine

Bison Slider

Fish and Chips

Beer Floats

"Sweet & Spicy" Maple Chili Kettle Corn

BBQ Brisket Mac-N-Cheese
You'll be able to purchase Craft Beer Festival Samplers to sample some of this delicious food and beer, and you can do so here.
You'll need a SeaWorld ticket or an annual pass in order to get into the park, and you can buy that here.
Save this for later – pin it to your favorite travel Pinterest board!