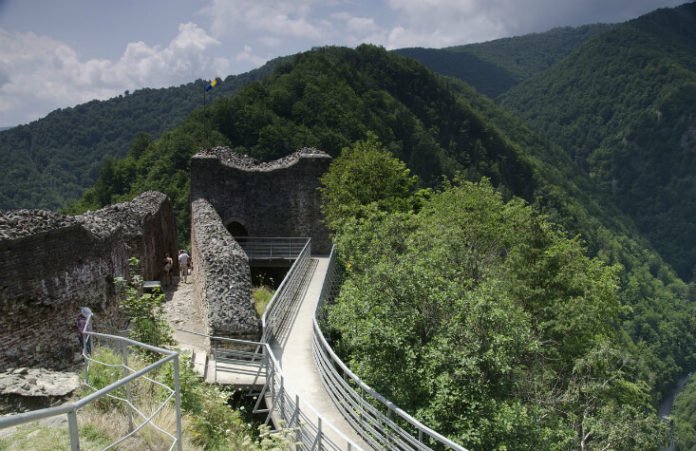 If you click on the links in this post, we may earn money from the companies mentioned in this post, at no extra cost to you. You can read the full disclaimer here.
Everyone knows who Dracula is.  He's a legend and a very famous one.  Countless children and adults dress up as Dracula for Halloween.
Was there really a vampire?  Is there any truth at all to the legend?  Why is Dracula associated with Vlad the Impaler?
On this tour, you'll hear about Bram Stoker's novel.  And you'll listen to Transylvanian tales and superstitions.  Your guide will tell you about Vlad the Impaler who was responsible for thousands of deaths.  Learn about his very complicated history.
You will leave Bucharest, Romania bright and early and travel to Targoviste, a former capital.  Vlad the Impaler ruled in the Old Princely Court.  Tour this building and learn about the Impaler from the exhibits.
Enjoy the beautiful scenery as you travel to the foot of Fagaras Mountains.  Explore the ruins of Poenari Castle built by Vlad the Impaler.  It is a fortress on a high hill and it dominates the entire area.
Your final stop is Snagov, a small monastery on an island near Bucharest.  This is where Vlad the Impaler aka Count Dracula is said to be buried, if, in fact, he is dead.
I have one question for you.  Would you go into that graveyard by yourself in the middle of the night?
Book this fascinating tour through Viator and you can save money.