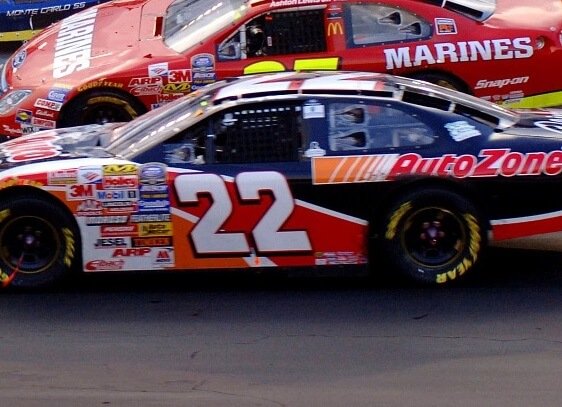 If you click on the links in this post, we may earn money from the companies mentioned in this post, at no extra cost to you. You can read the full disclaimer here.
Rusty Wallace Racing Experience At Iowa Speedway
Would you like to find out what it's like to drive a real racecar on a professional speedway?  If your answer is yes, you should check out the Rusty Wallace Racing Experience at the Iowa Speedway in Newton, Iowa, on June 6 and 7, 2020.  
You'll begin with an orientation with detailed instructions.  Your vehicle will be a NASCAR Nationwide and Cup Style racecar from Dale Earnhardt, Inc., Hendrick Motorsports, Joe Gibbs Racing and others in the NWRE fleet.  All cars have been in one of the two top NASCAR series.
Don the full array of safety gear, including HANS neck protection device, a sleek racing suit and a helmet.  And then you can put the pedal to the metal! There are hot laps with no pace car to follow and no instructor in the car with you.  Each car has a radio and you'll be connected to a professional spotter. You can pass slower cars when your spotter tells you it's safe to do so.
This epic state-of-the-art racing experience makes a wonderful gift.
Coupon
Are you looking for a way to save money on the racing experience?  Click here and you can save up to $420 (60% discount).