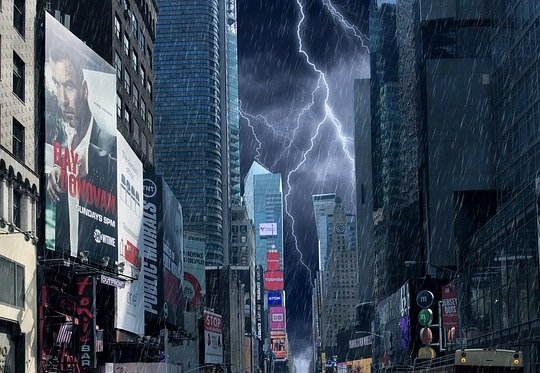 If you click on the links in this post, we may earn money from the companies mentioned in this post, at no extra cost to you. You can read the full disclaimer here.
Blood Manor is NYC's premier haunted attraction and it's on Broadway.  It is 5,000 square feet of themed rooms, corridors and a labyrinth of passageways designed to scare the living daylights out of you.  It is cutting edge in both content and presentation. Blood Manor is the most intense, creepiest and scream inducing haunted house attraction in the New York Tri-state area.  It is not recommended for children under the age of 14. The creatures of the night lurk in the darkness, waiting for you. Blood Manor features fright filled attractions including The Crypt, Maggot Invasion, Killer Clowns, and Hannibal's Hell!  With cutting edge animatronics, state-of-the-art props and 37+ gallons of blood spilled each night, it is certain to fulfill your darkest Halloween nightmares.
New Additions to Blood Manor
New in 2022 is a haunted battlefield, which has its inspirations from history. Blood Manor is located at 359 Broadway, in a building that housed photographer Matthew Brady's studio back in the late 19th century. Brady is considered the first "celebrity photographer," and the portrait of Abraham Lincoln on the $5 bill was actually shot in the same building that is now home to Blood Manor. Brady also took daring Civil War photos in his studio (hence the haunted battlefield).
The building is thought by many to be haunted, and there have been stories of terrified screaming late at night, flashes like that of an old fashioned camera, and more. An employee once had a strange interaction with an actor dressed in a Civil War uniform. Only thing is, none of the actors were dressed in a uniform!
Blood Manor Tickets
Would you like to save money on Blood Manor?
For the lowest price available, book this through Goldstar.
Additional Info
Guests should avoid wearing white or expensive clothing to Blood Manor. It is possible that you might come into contact with stage blood. While it is water soluble, it's easier to avoid having to worry about stage blood on white or nice clothes.
More NYC Halloween Attractions
Want more things to do in New York City for Halloween? Check out this list of the top 10 NYC Halloween events.