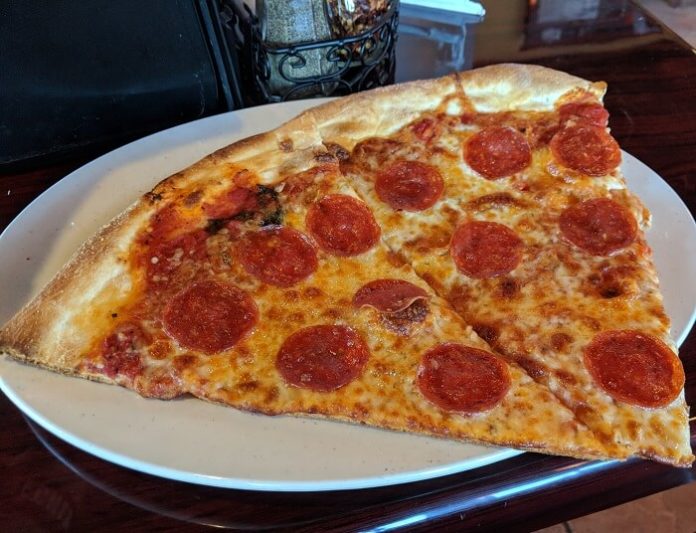 If you click on the links in this post, we may earn money from the companies mentioned in this post, at no extra cost to you. You can read the full disclaimer here.
We travel a lot, which we enjoy, but it does get old when you have to decide for lunch – will it be Subway or McDonalds?  Should we wait and hope the next exit will have more choices? When we have time we like to try local restaurants. We've had some hits and a few misses.  I'd like to start sharing some of the hits.
If you're traveling I-77 in North Carolina, take Exit 33 in Mooresville and try Johnny Brusco's New York Style Pizza At The Lake.  They definitely lived up to the name New York Style Pizza. I took one bite of my slice and my mouth and my brain said "Ahhhhh" in unison.  We all tried different slices of pizza and agreed they were excellent. The restaurant also serves calzones, salads, stromboli, wraps, subs and pasta meals.  The staff was friendly and the service was great. We made good use of their lunch specials and four adults ate lunch for just under $16 plus the tip. There's a McDonalds and a Subway at that exit but I would definitely recommend Johnny Brusco's.
If you stop there for supper and are ready to pack it in for the night, there's a great Hilton Garden Inn about a block away.