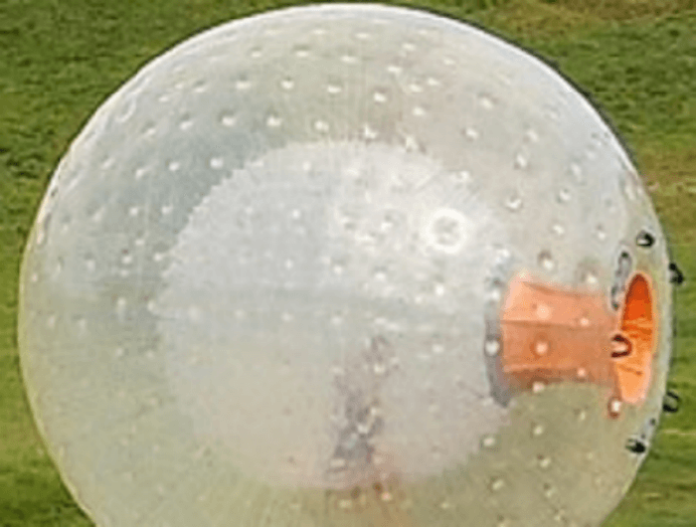 If you click on the links in this post, we may earn money from the companies mentioned in this post, at no extra cost to you. You can read the full disclaimer here.
The OGO is a beautiful big ball.  It's an 11 foot sphere made of plastic.  It may look like a gigantic hamster ball but it was made for people to swim, surf, run, slide and jump in it.
In this family owned adventure park, you'll start on top of a 1,000 foot hill.  An expert staff member will release you inside the OGO.  You won't tumble down the hill; instead you slip and slide your way down.  It's so much fun and it's the only zorbing like it in the U.S.  There are 4 trails with 3 unique zorbing experiences: The FUNnel, Speed Demon and Extreme Zig Zag.  They will video you zorbing and you can watch them after and purchase them if you like.
Book this adventure now through Viator and save $5.49 off the regular rate.  This is an excellent value for the money.