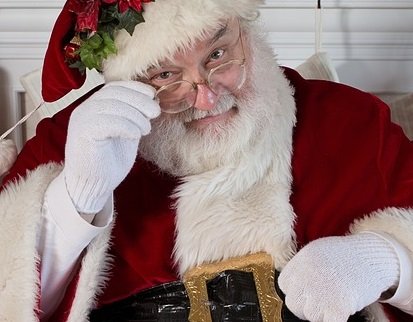 If you click on the links in this post, we may earn money from the companies mentioned in this post, at no extra cost to you. You can read the full disclaimer here.
Christmas at the Princess Scottsdale
The Fairmont Scottsdale Princess has been holding "Christmas at the Princess" since 2010.  It has quickly become a cherished Phoenix area holiday tradition.  
And while 2020 has been a much different year than we had anticipated, we still get Christmas at the Princess!
And there are still so many activities here that will make the holiday season even more special.
Desert Ice Skating Rink
The Desert Ice Skating Rink is a 6,000 square foot skating rink made with real ice!
Princess Express Train Tours
The train takes you around the resort's beautiful, glittering Lagoon Lights.  Special RGB LED bulbs keep changing colors, and there are actually a whopping 256 million color combinations.
Please note that this year there is limited availability, as there will be socially distanced seating.
Lagoon Lights Walking Path
But taking the train is not the only way to see these lagoon lights.  You can also take the walking path!
And you will be glad you did.  Some of the sights you see include:
Candy cane forest
14-foot poinsettias
Toy soldiers
A fishing Santa
Skating Penguins
Teddy bear
Leaping arches
Mermaid
A 3D Whale
A buccaneer pirate ship
Nessie the 30-foot Loch Ness Monster
S'moresland
S'moresland is where you can roast marshmallows around a campfire, as you might expect from the name.  But it's also the place where you can do rides!  The Christmas Carousel and Frosty's Ferris Wheel are here!
Mrs. Claus' Cookie Company
Mrs. Claus is baking cookies with delicious flavors.  They include sugar n' spice, gingerbread, chocolate chip, and Mrs. Claus' campfire pies!
Nativity Garden
The resort's Fragrance Garden becomes a Nativity Garden during the holiday season.  Here you can enjoy a narrated light and music show which tells the story of Christmas.
Winterland
Winterland is great!  Here you can find:
Twinkling white lights
Romantic igloos
Fre pit seating
A 32-foot long infinity tunnel at the entrance
An ice bar stocked with iced vodka
Lanterns of Hope
Here your family will get their very own lantern.  You can decorate it with messages of peace, love, hope, and healing.  You'll then release your lantern in a wonderful and inspiring ceremony.
Santa
What's Christmas without Santa?  You'll be able to get your photo taken with Santa.
Coupon
If you're looking to save money on a visit to Christmas at the Princess, then check out these great deals available on Groupon.  You can save up to 20% on single-day admission with self-parking included.
Save this for later – pin it to your favorite travel or holiday Pinterest board!