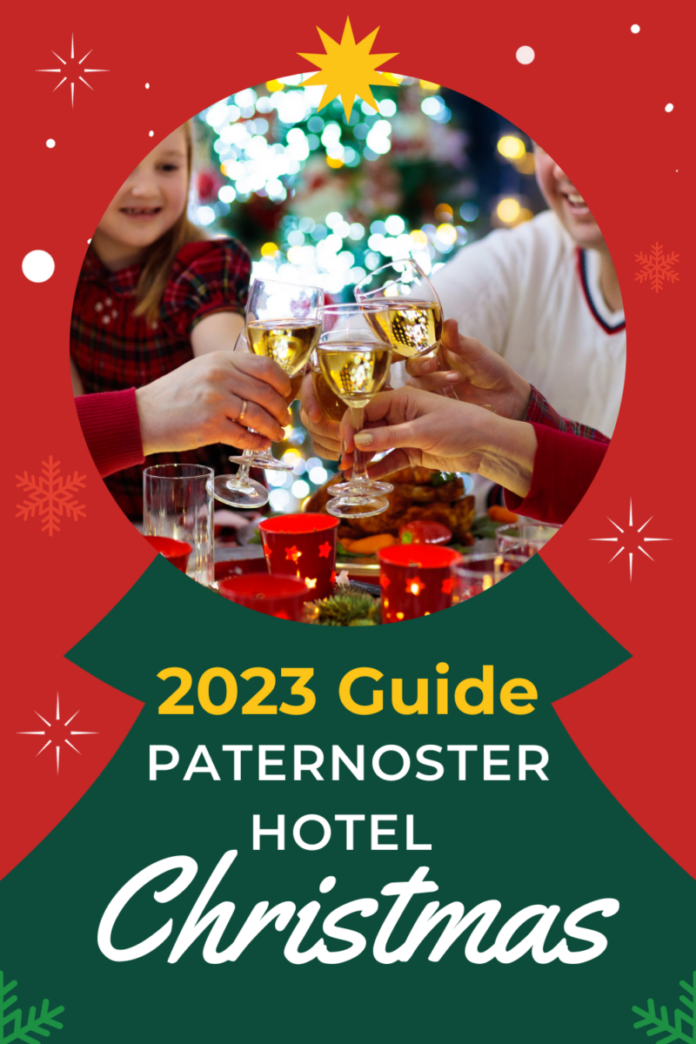 If you click on the links in this post, we may earn money from the companies mentioned in this post, at no extra cost to you. You can read the full disclaimer here.
Paternoster is a lovely, historic fishing village on South Africa's West Coast. It's located only a couple of hours from Cape Town and is a popular tourist destination.
Back in 1863, a public building was constructed in Paternoster. And in 1940, it was converted into a hotel – the Paternoster Hotel. It's a unique and friendly place to stay if you're visiting Paternoster.
And if you'll be visiting at Christmastime, you'll be happy to know that the Paternoster Hotel is offering a special Christmas Lunch Buffet! We'll go over the menu for this holiday buffet, as well as let you know about other fun things to do near the hotel. And then we'll share how you can save money on your trip!
Paternoster Hotel Christmas Menu
Here is the menu for the Christmas Lunch Buffet.
Appetizer
Served at your table
Hake Thermidor
Cream of Mussel Soup
Hot Buffet
Honey Glazed Gammon
Homemade Chicken Pie
Seasonal Veg with Cheese Sauce
Traditional Leg of Lamb
Pumpkin Cakes with Cinnamon & Sugar
Cold Buffet
Dessert
Served at your table
Malva Pudding with Custard
Ice Cream with Chocolate Sauce
Seating will be from 12h00, and the appetizer will be served from 12h30. The restaurant at the Paternoster Hotel will only be open for Christmas Lunch on 25 December and not for any other meal on that date.
Please note that you must book this in advance. The cost is R 395 for adults and children ages 12 and older. For kids ages 6-11 years old, the price is R 195. And kids 5 years old and younger eat free.
More Things to Do
There are a lot of fun activities you can enjoy while on holiday in Paternoster. Some of these include:
Beer tasting at the Paternoster Brewery
Catching a show or art exhibition at Die Koelkamers theatre
Diving
E-biking
Hiking at the nearby Cape Columbine Nature Reserve
Horseback riding on the beach
Kayaking at Paternoster Beach
Kiteboarding
Mountain biking
Pottery classes at the Stonefish Gallery (next door to the Paternoster Hotel)
Windsurfing
Tips for Saving Money
Hotel Deal
Now that you know what you can enjoy during a Christmas trip to Paternoster, you may be wondering about how to save money on your hotel stay. Well, click here to see the best nightly rates available for a stay at the Paternoster Hotel. That way, you can make sure to take advantage of the lowest rate per night.
Just be sure to make your reservations earlier rather than later, as there are only 10 rooms in the hotel so availability is limited.
Flight Deal
Want to save money on your flight? You can click here and then use promo code "OT20" to save $20 on a flight.