If you click on the links in this post, we may earn money from the companies mentioned in this post, at no extra cost to you. You can read the full disclaimer here.
I've had the pleasure of staying at Port Orleans French Quarter in Walt Disney World in Orlando, Florida 3 times.  I keep staying here because I have loved the hotel every time I have stayed there, so when I see a good deal I take it (the best deal I got was through Undercover Tourist; I was able to get a great rate for Labor Day weekend.  I definitely recommend looking for a good rate for Port Orleans French Quarter through this website).  And if you are wondering why I love this hotel so much, well, here are 10 reasons:
Port Orleans French Quarter is a smaller Disney resort, which to me is a huge advantage.  One of the negatives of the larger Disney resorts, such as Old Key West or Coronado Springs, is that depending on where you stay, you could be far away from the main building, which can be incredibly inconvenient.  The great thing about Port Orleans French Quarter is that, because there aren't many buildings, no matter where you stay you are a short walk away from the main building, quick service dining, the busses to the park, the elaborate pool and the boats to Disney Springs.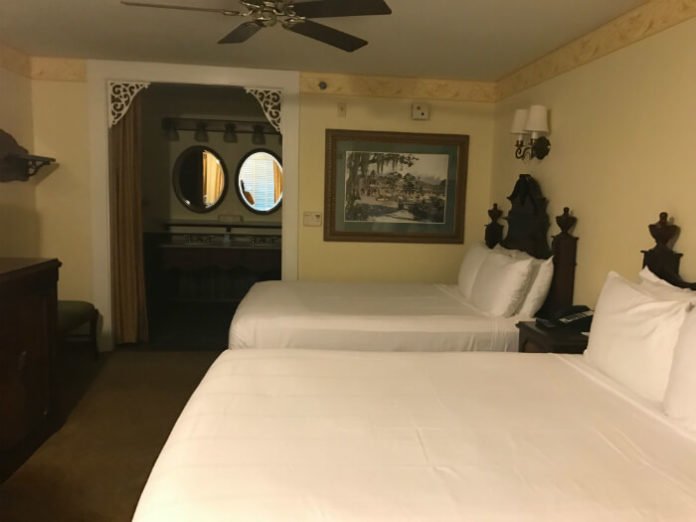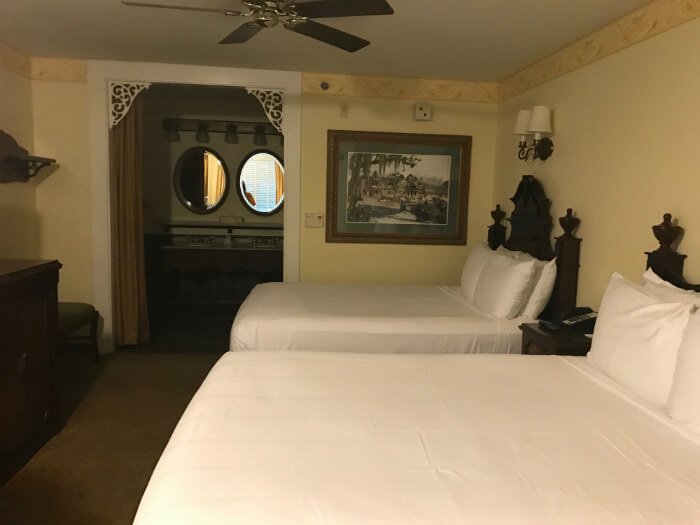 Port Orleans French Quarter is a moderate room and as a moderate resort, the rooms are much larger than rooms at one of the All Star Resorts, Pop Century or a standard room at Art of Animation.  The queen beds at Port Orleans French Quarter are extremely comfortable.  The rooms are extremely attractive, too, with beautiful pictures of the French Quarter.  The bathroom is also spacious, with a bathroom separate from the sink, and there's a privacy curtain between the bathroom and bedroom, which really helps a family save time getting ready in the morning, which either means more times in the park or more time sleeping!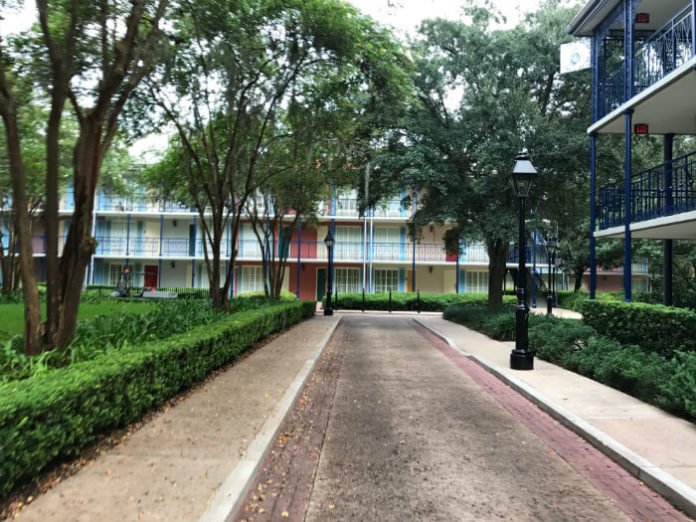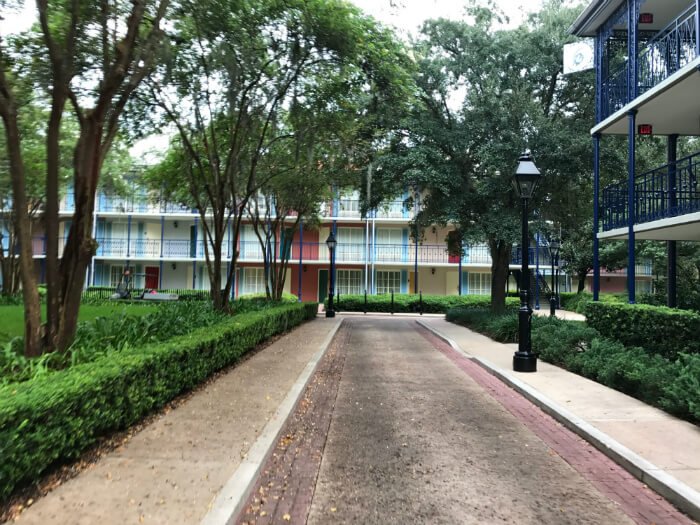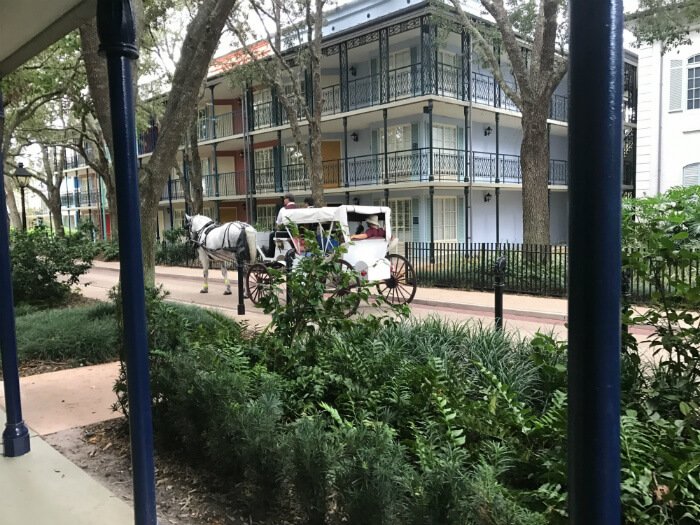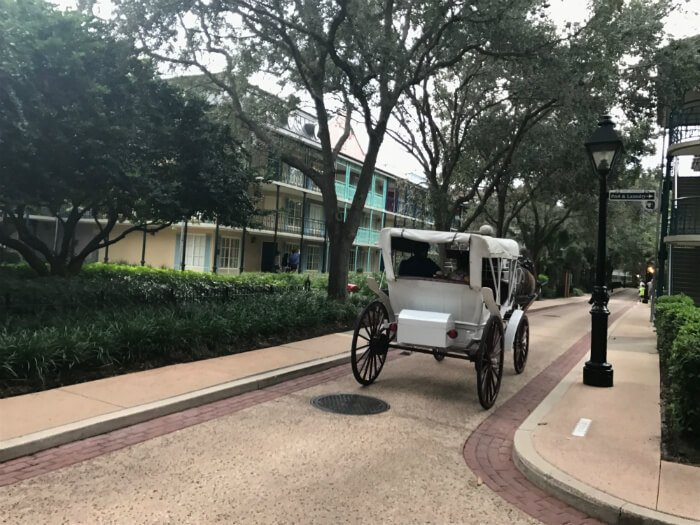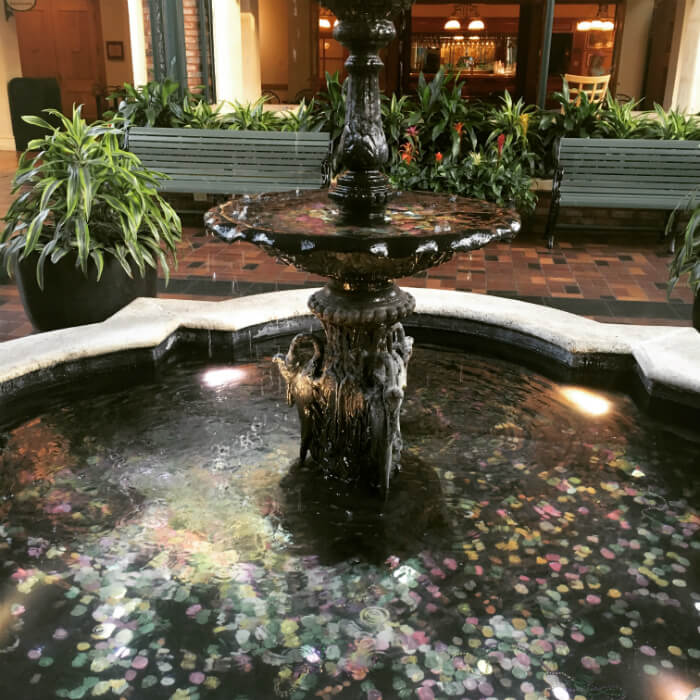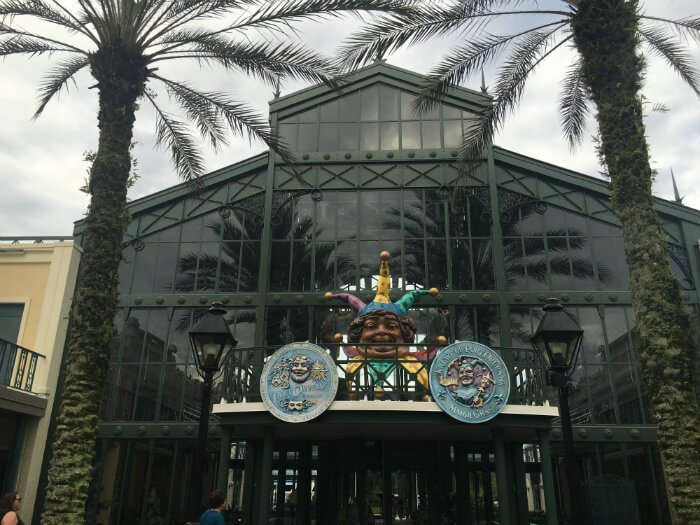 Having visited New Orleans myself, I can tell you that Disney has done a wonderful job recreating the French Quarter.  As you walk down the streets, you would swear you were at the French Quarter, if it weren't for the streets being so family friendly!  There's also great Disney touches throughout the resort.  My favorite is horse drawn carriage you can see.  It costs extra to do it yourself and I never did it, but I really enjoyed watching it go by.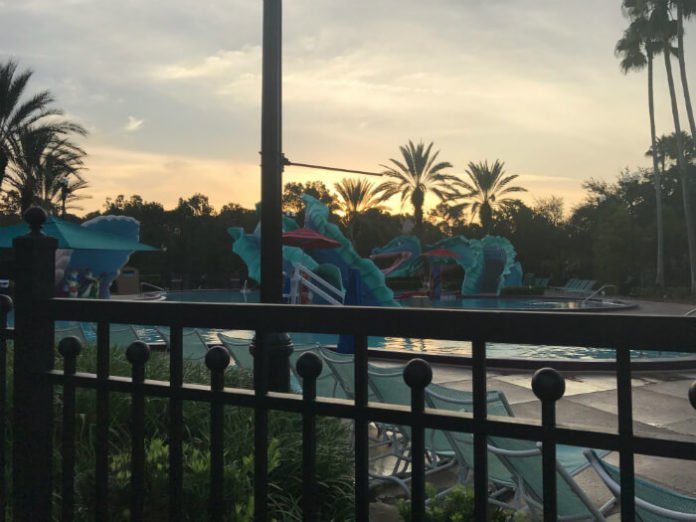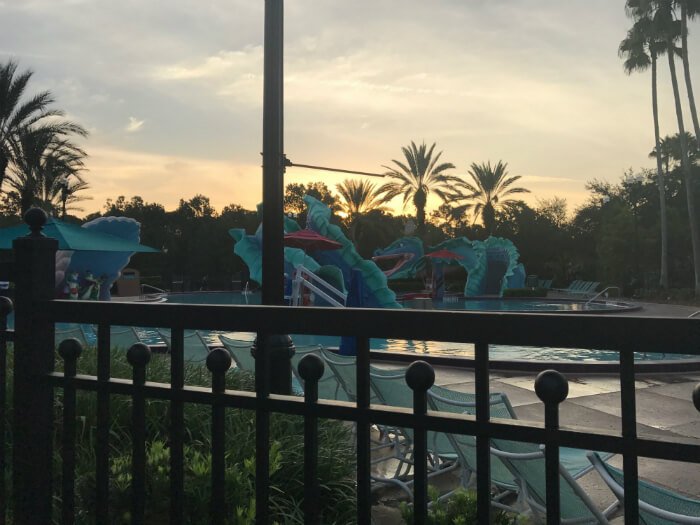 I think the pool area at French Quarter is really cool.  It's a very involved pool with vibrant colors and fun features, like a sea serpent slide, a splash area for the little kids and a hot tub.  The whole area is just very fun, which I think perfectly fits its French Quarter theme.
5
Boat Transportation to Disney Spring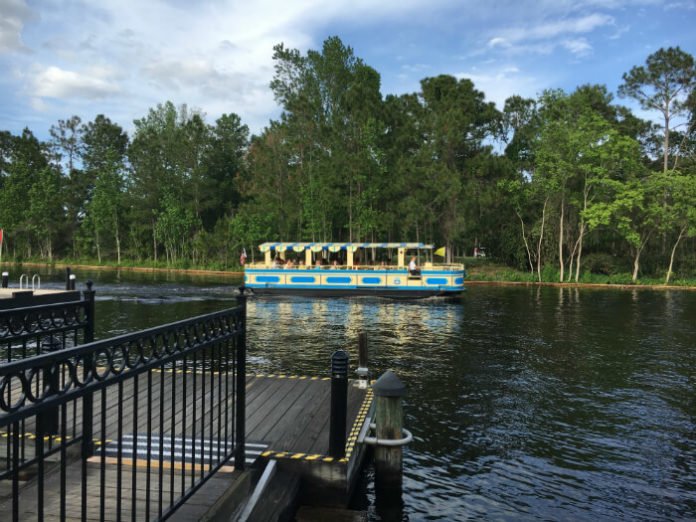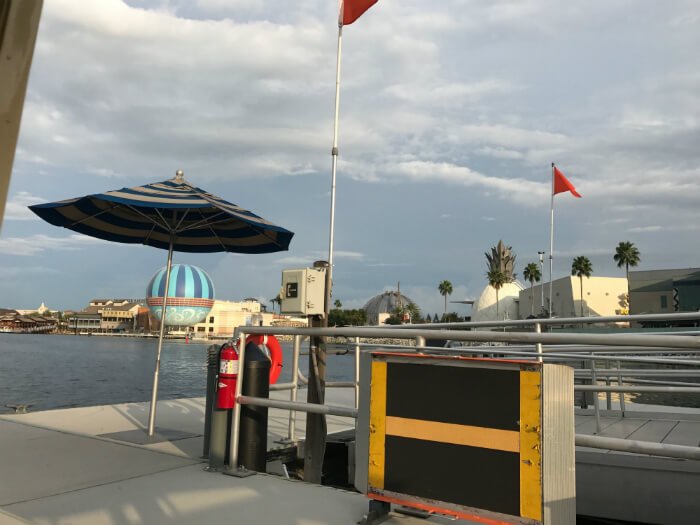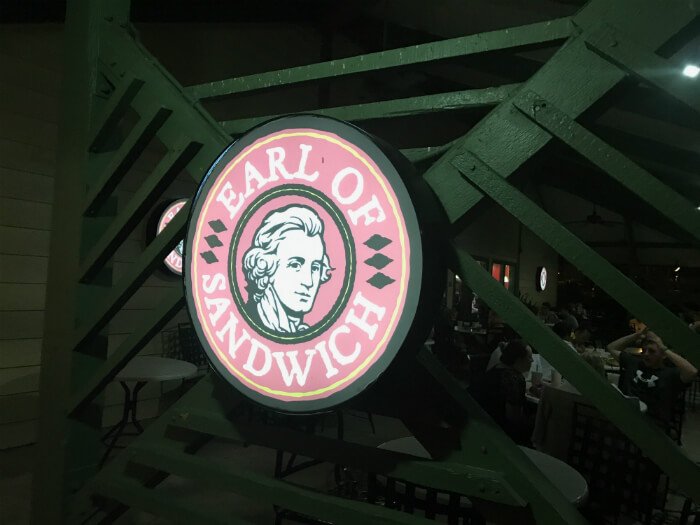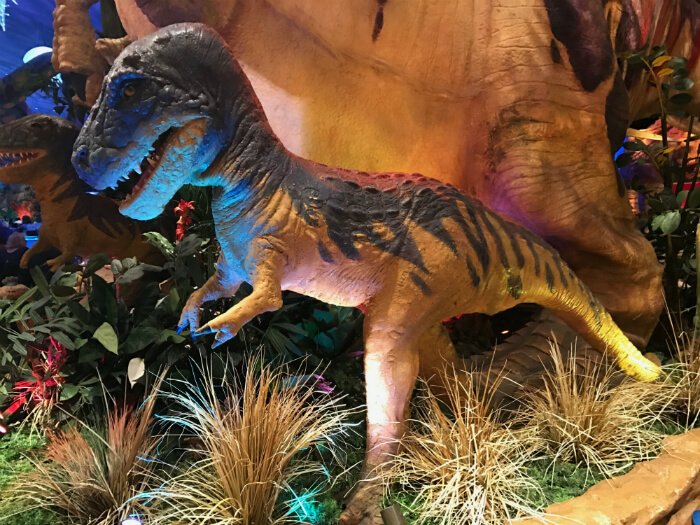 In addition to the hotel offering bus transportation to all 6 Disney theme parks (Magic Kingdom, Animal Kingdom, Hollywood Studios, EPCOT, Blizzard Beach & Typhoon Lagoon), the hotel also offers boat transportation to Disney Springs, which I love.  The boat ride is great and so much more peaceful and enjoyable then taking a bus to Disney Springs.  And I love the restaurants at Disney Springs.  There are delicious options that are more affordable than the restaurants in the parks with Earl of Sandwich and Blaze Pizza, and there's T-Rex, a Landry restaurant with wonderful animatronic dinosaurs that keep all ages entertained, plus delicious food.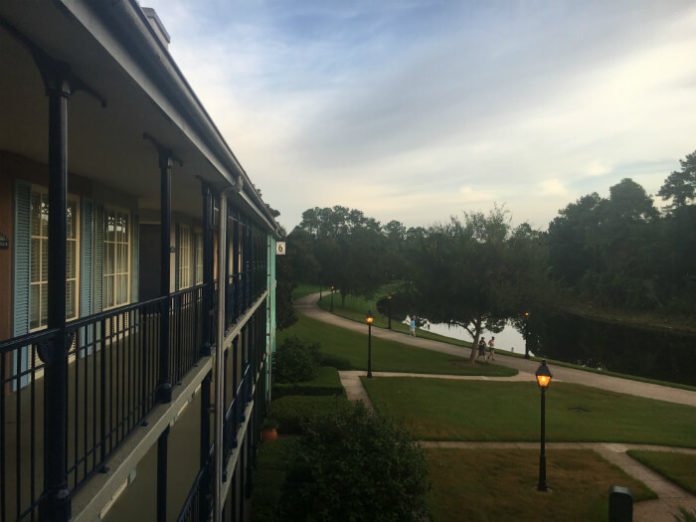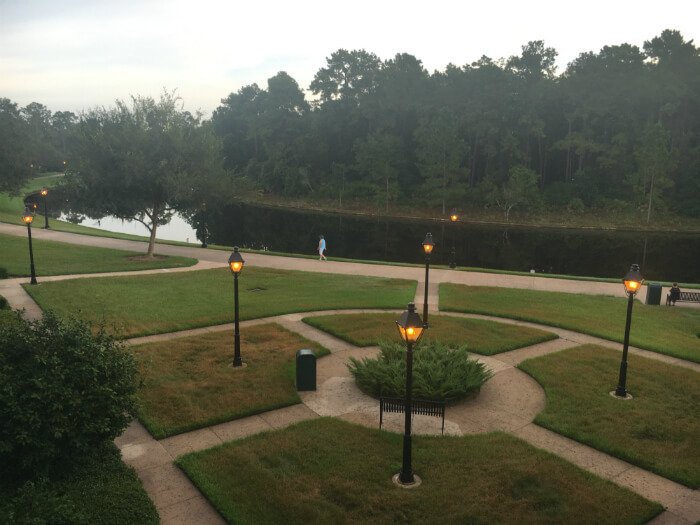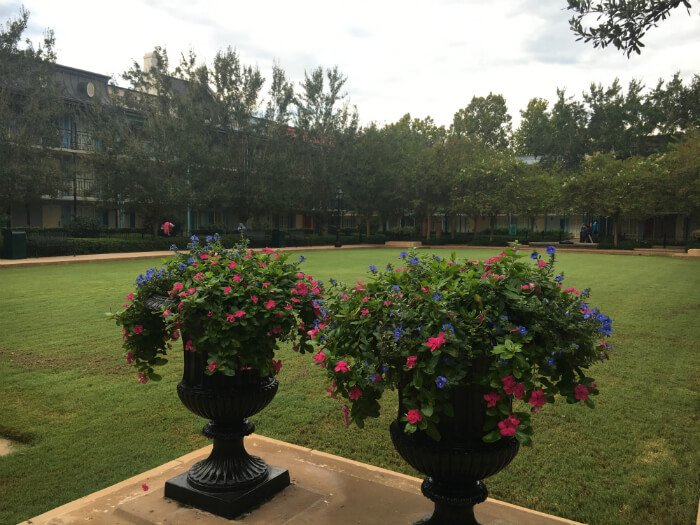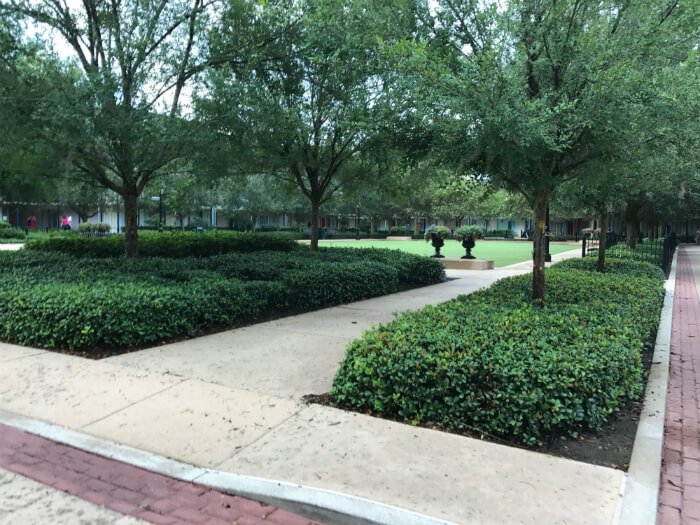 The landscaping is absolutely beautiful throughout Port Orleans French Quarter.  Walking around and looking at the plants is beautiful. It definitely added to my enjoyment of the resort.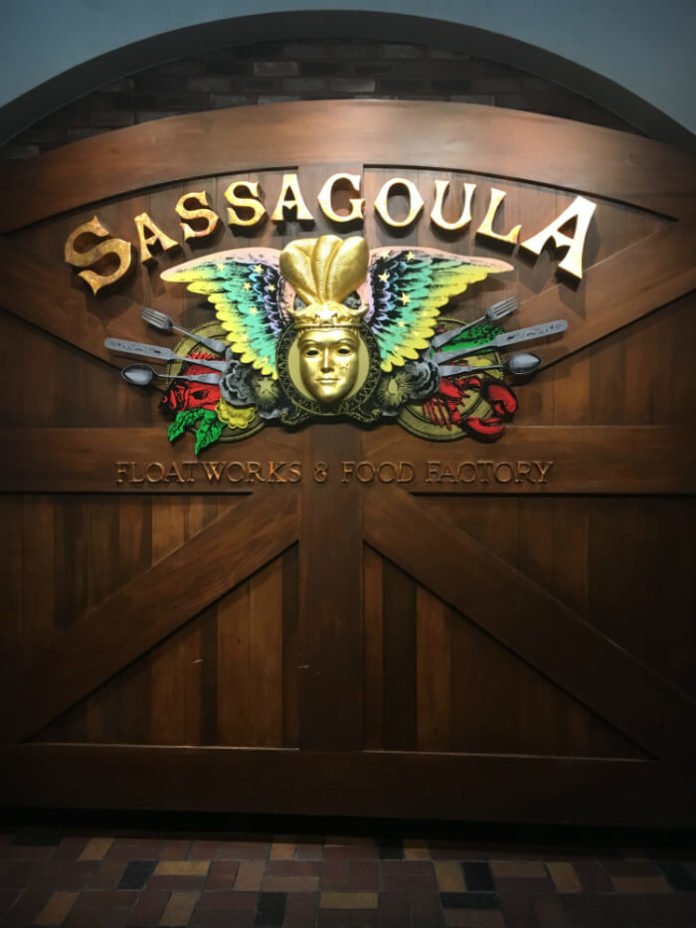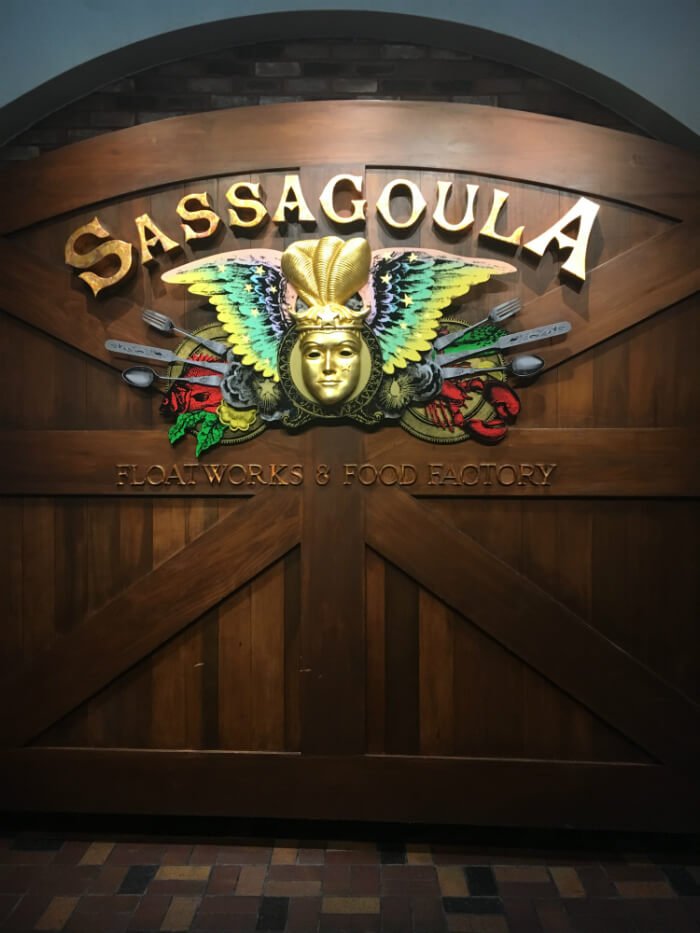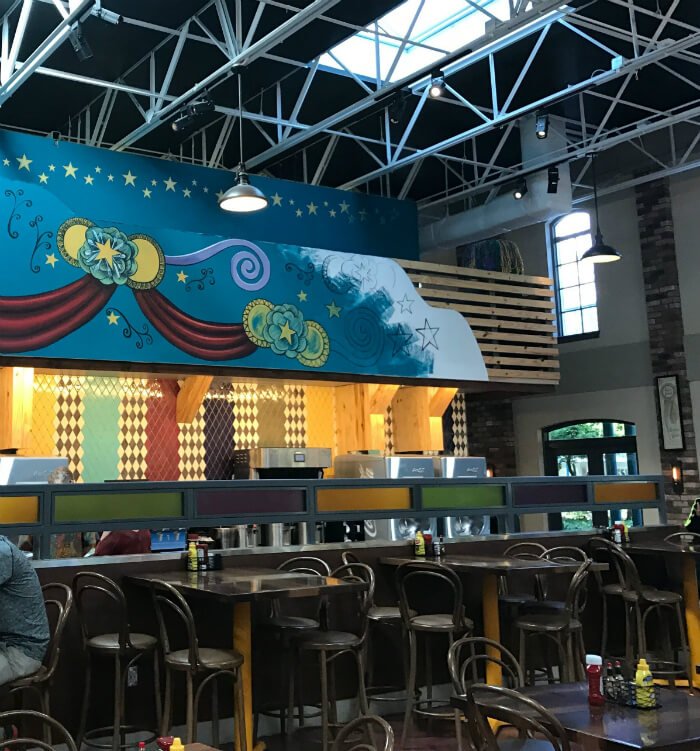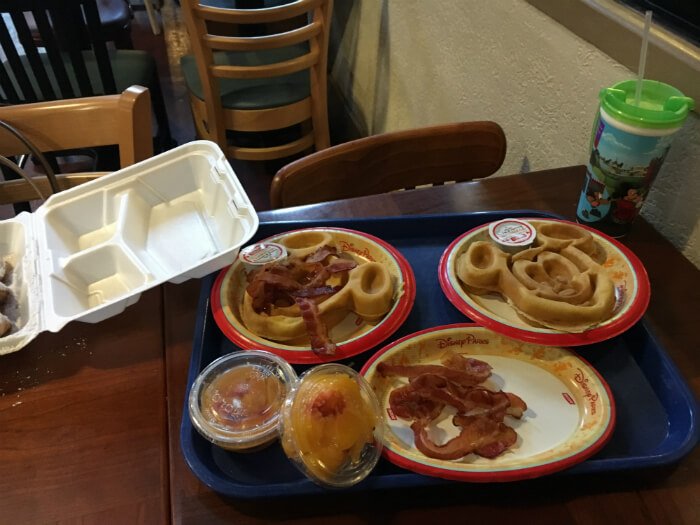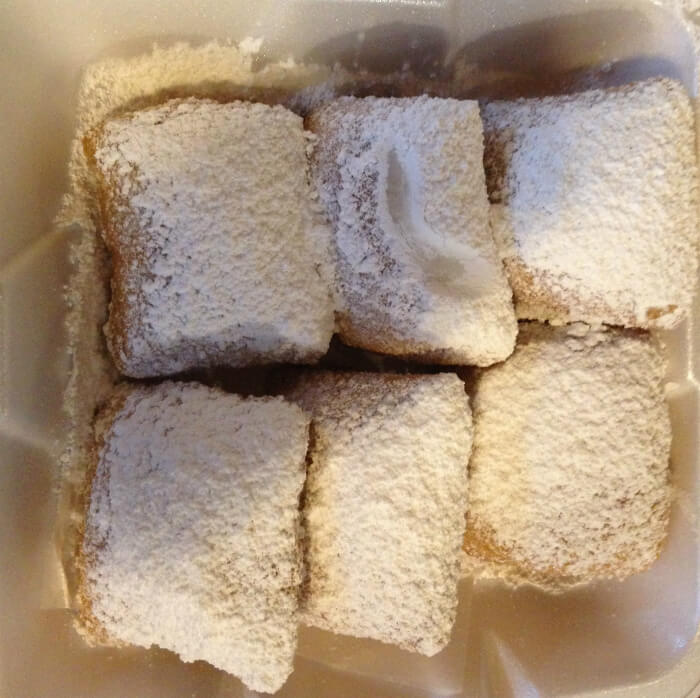 I really love the Mardi Gras feel to the quick service dining. And since the resort is on the smaller side, you can easily walk to the hotel.  I had all my breakfasts here whenever I stayed here, as well as having a lunch and dinner here, and it was delicious every time.  I personally recommend the beignets, which are absolutely delicious, and the pizza.  Both taste so good and as an added bonus, it saves you money if you share your beignets and pizza with other family members.  And you can also save money eating here if you buy the rapid refill mug, which you can keep refilling for free throughout your stay.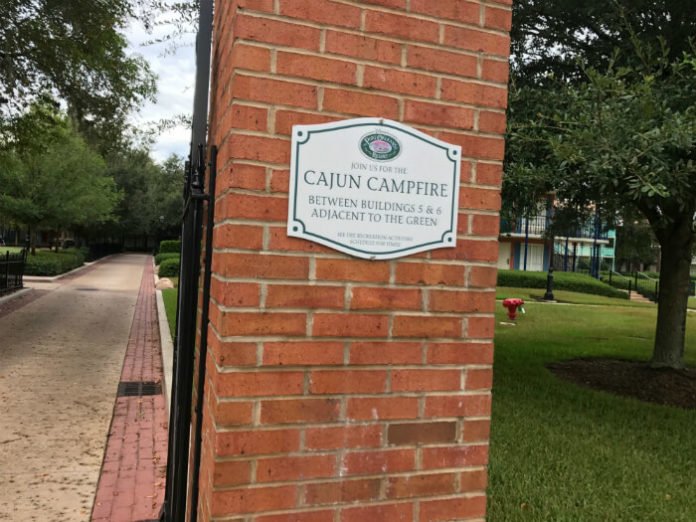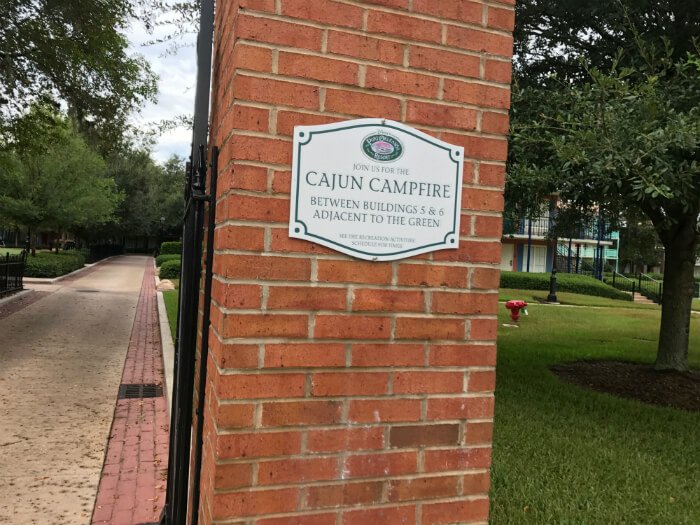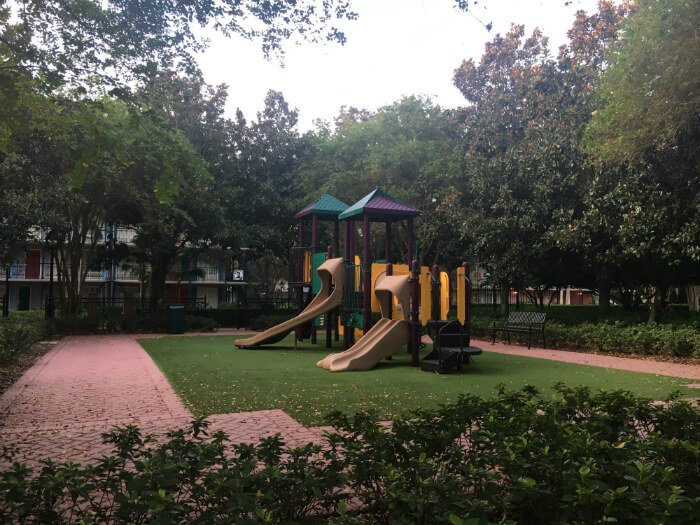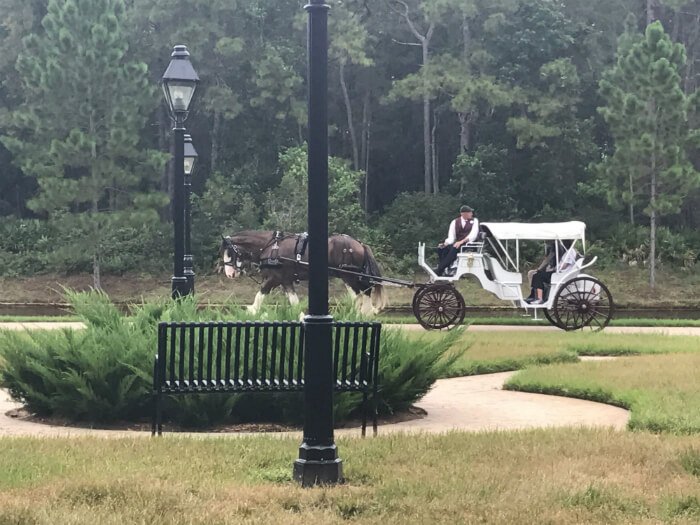 When you stay at a resort, there are a lot of fun activities you can do at the resort that helps you have even more fun on your Disney World Vacation.  If you like running – and beignets – then you can do the Beignet Fun Run on Sundays, where you enjoy a run through the resort that ends with tasty beignets!  You can roast marshmallows by the fire at the Cajun Campfire.  There's a Movies Under the Stars, where you can enjoy a fun Disney movie at the end of the night in the beautiful French Quarters green.  There's also arcades, a playground, Surrey Bike rentals, fishing and the aforementioned horse-drawn carriage ride.
I am incredibly impressed with the wonderful staff at this resort.  I can honestly say that I had the best experience with the staff here more than any other Disney resort, and that's saying something because Disney hotels tend to have great service.
Save this for later – pin it to your favorite travel or Disney World Pinterest board!