If you click on the links in this post, we may earn money from the companies mentioned in this post, at no extra cost to you. You can read the full disclaimer here.
​​Recently I visited Amelia Island for the first time and I loved it!  I thought the island had a similar feel to Hilton Head Island, where I have visited many times.  I found a great deal for Amelia Hotel at the Beach on Hotels.com & stayed there, and I was very glad I chose this hotel.  Here are 10 reasons why I think you should go to this great hotel:
Amelia Hotel at the Beach keeps its rate very reasonable, considering all that it offers (please see my later reasons for all that it offers). It's great to be able to find a beach hotel that is so affordable and not trying to charge its customers for every small amenity.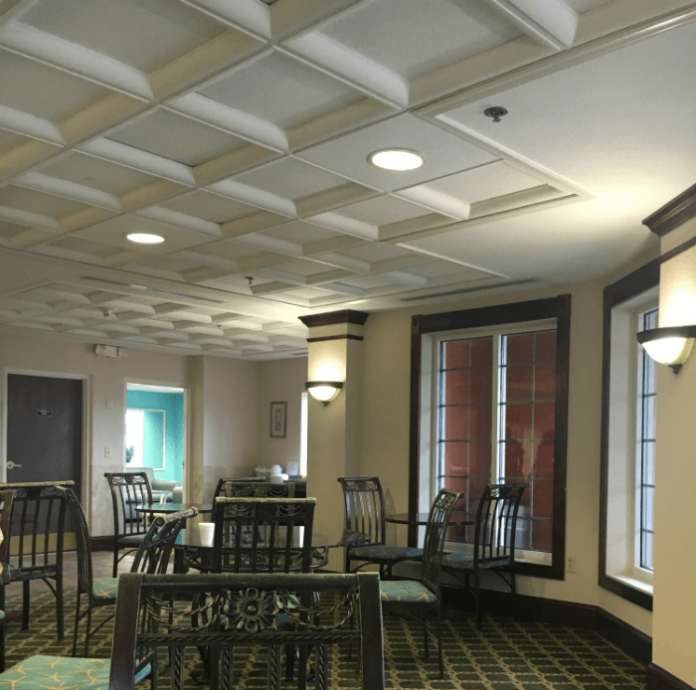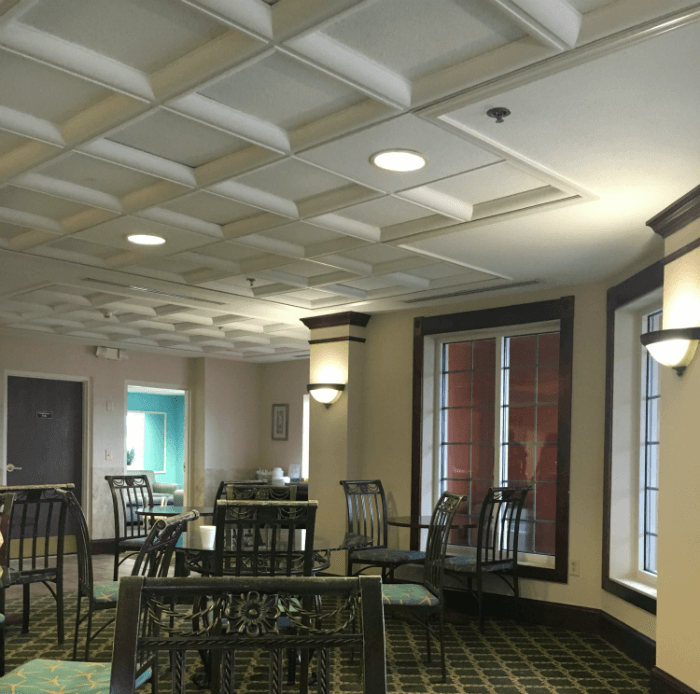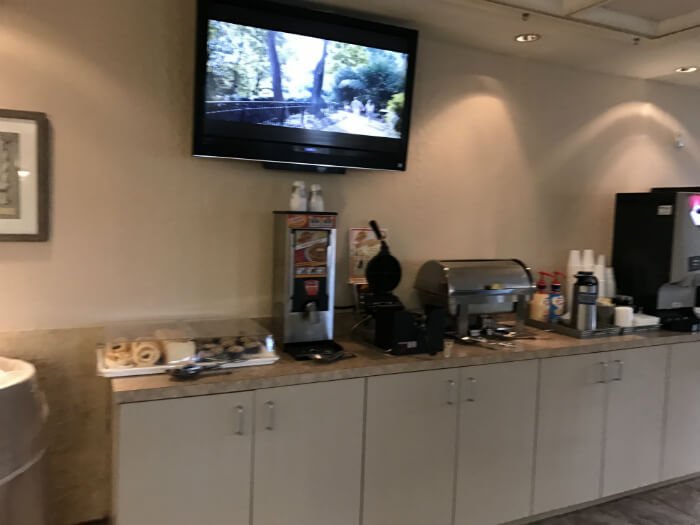 Most hotels I've gone to that are this close to the beach charge you for breakfast, and usually it's very expensive.  That is not the case here, where they offered a decent selection in their complimentary buffet breakfast.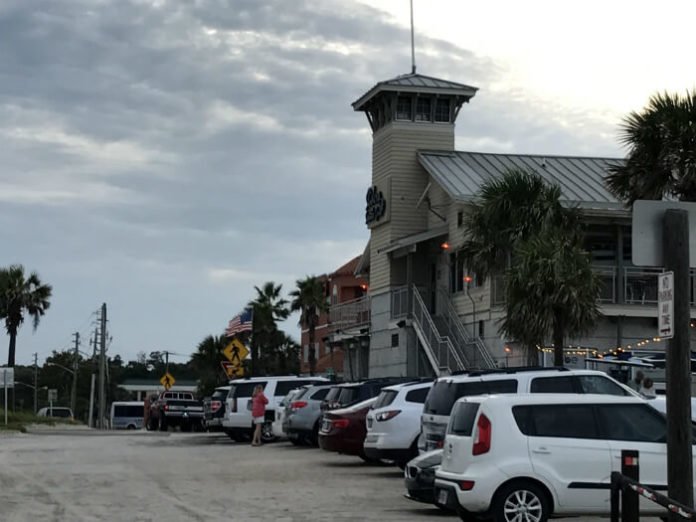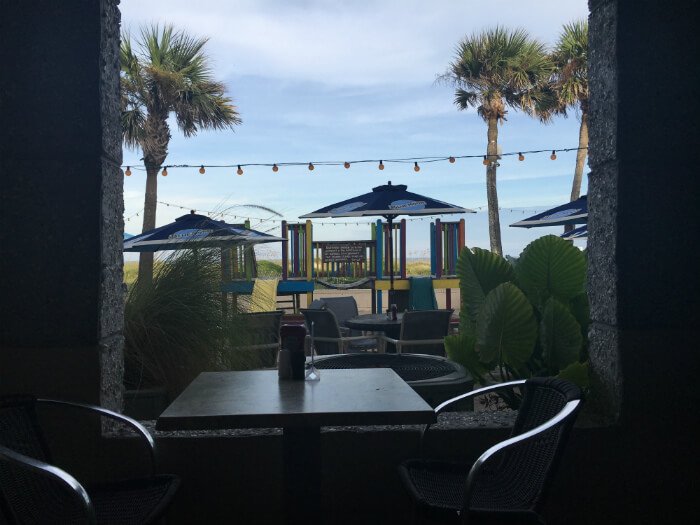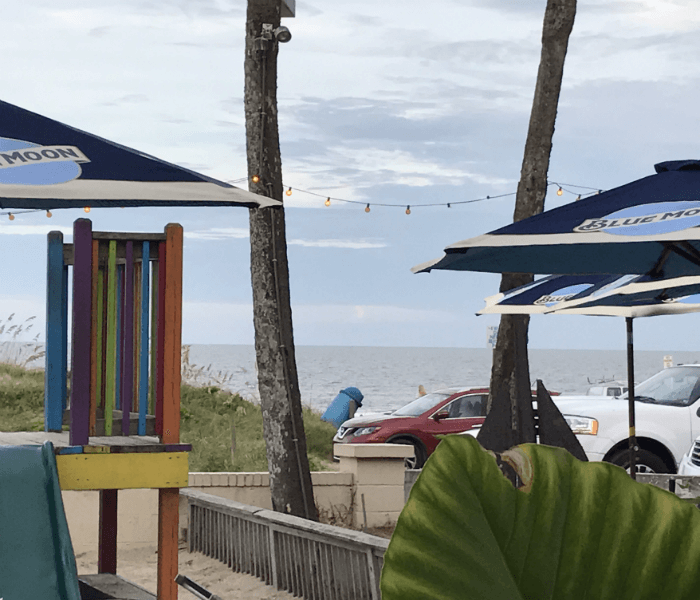 On top of the hotel having reasonable rates, by staying here I got 10% off dining at certain local restaurants, which I used at Sliders Seaside Grill, which is Fernandina Beach's only oceanfront tiki bar & dining.  I had a delicious seafood meal, and I ate outside where I could look at the ocean while I ate. They also had live music, which was really good. It was nice that I got to eat here on a discount.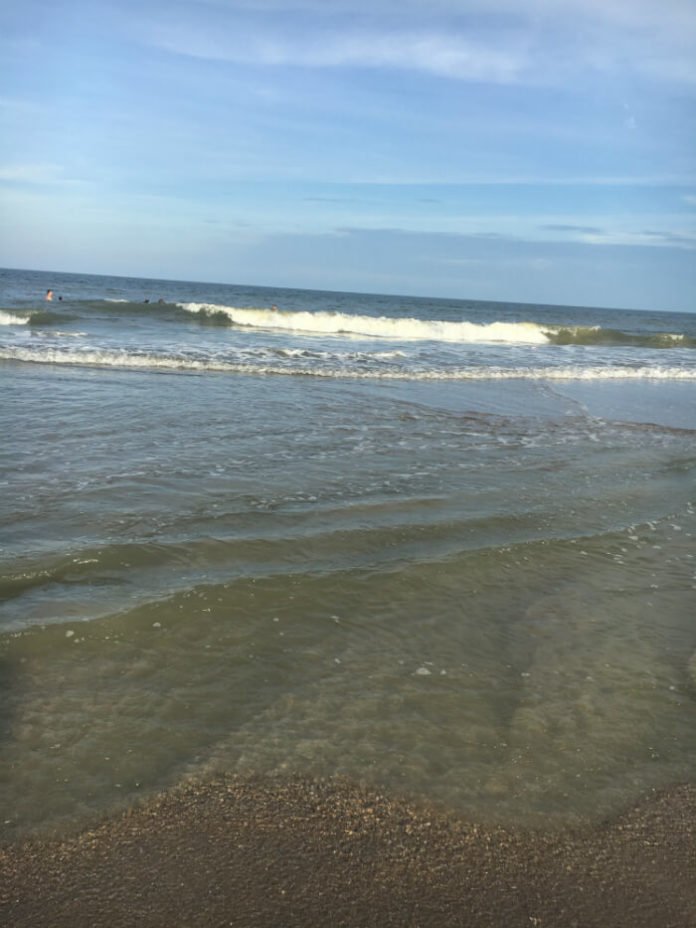 While it is not technically oceanfront, you just have to cross one road and there you are at the beach, so the location is still incredibly ideal for enjoying everything the beach has to offer.  In fact, the restaurant I mentioned earlier (Sliders) is literally right across from Amelia Hotel at the Beach.  There are also rooms that have balconies with an ocean view.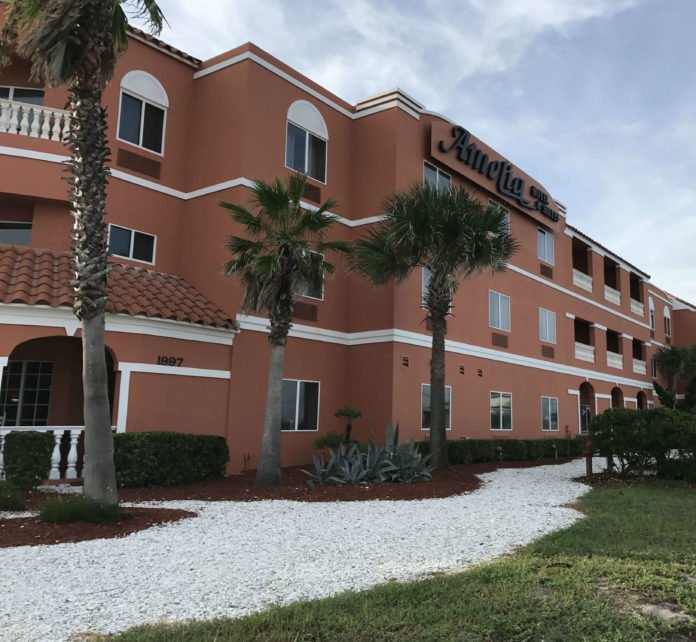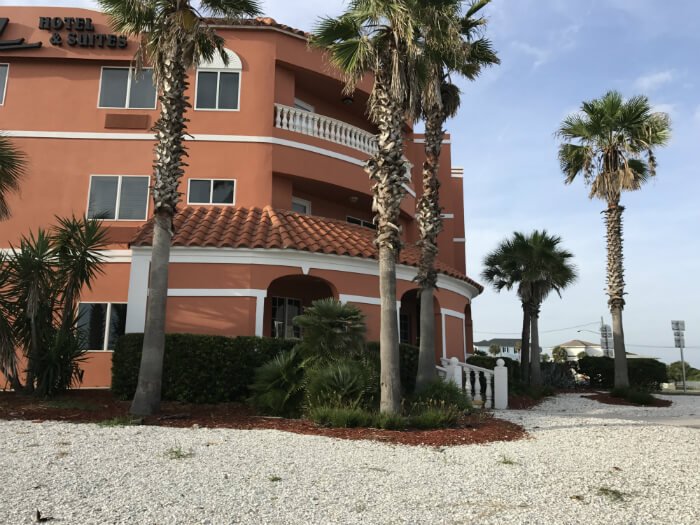 I absolutely loved the outside of the hotel.  I loved the color and it added to my at ease, good beach feeling during my stay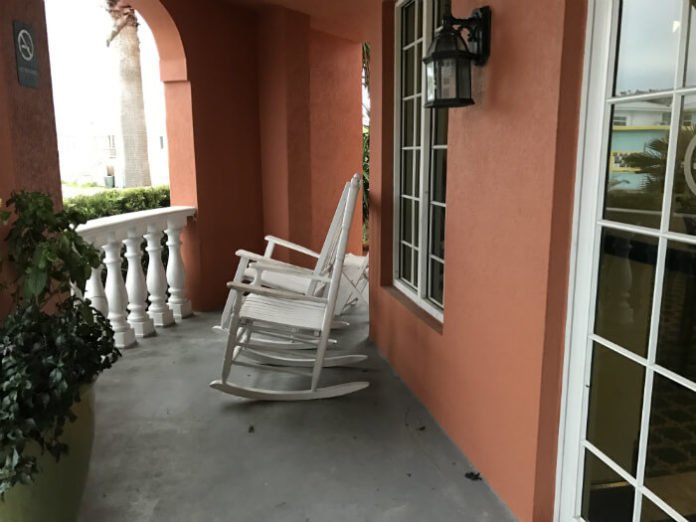 Outside the hotel, there were rocking chairs with ocean views, so you could enjoy the beach without even walking out on the sand!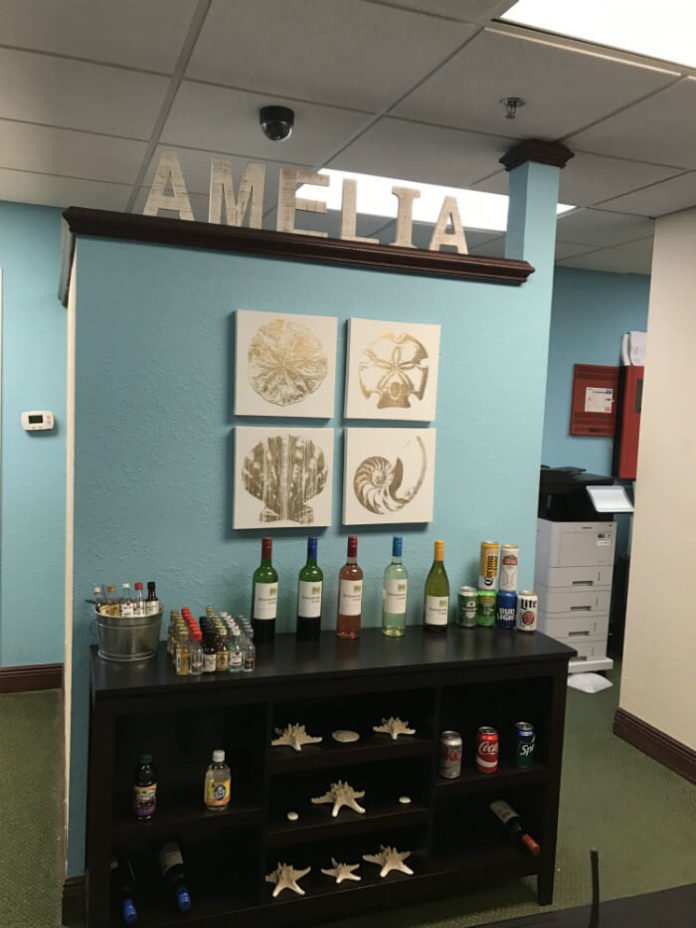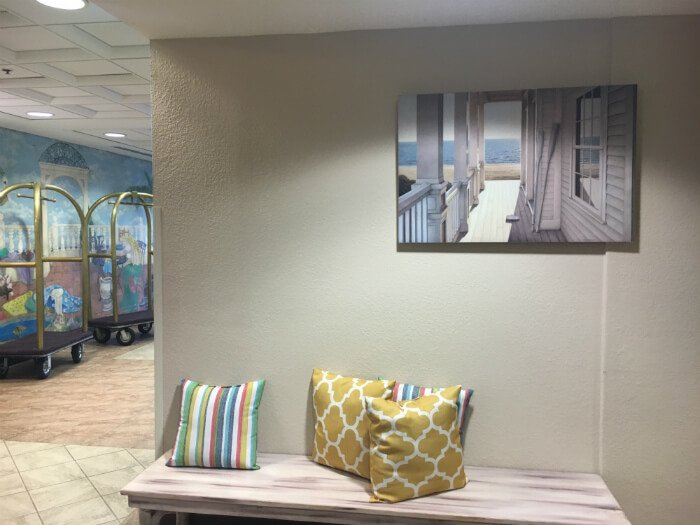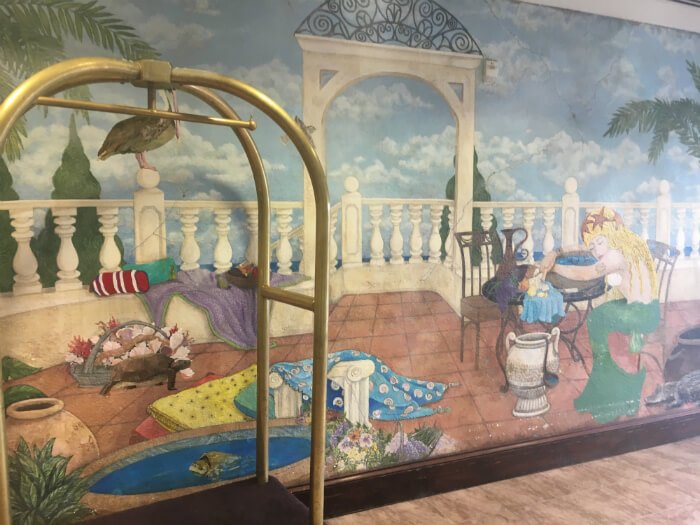 The inside of the hotel had an ocean theme, with beautiful murals that got me excited to go the ocean!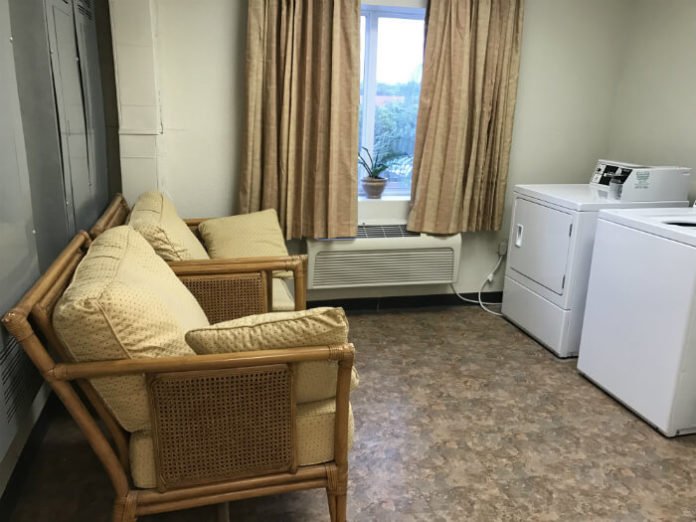 The inside of the hotel had a cozy feel that really made you feel at home with small touches, such as having comfortable chairs in the laundry room
Everyone working here was friendly and helpful, which always in my opinions add the overall good feeling you get when you stay at a hotel.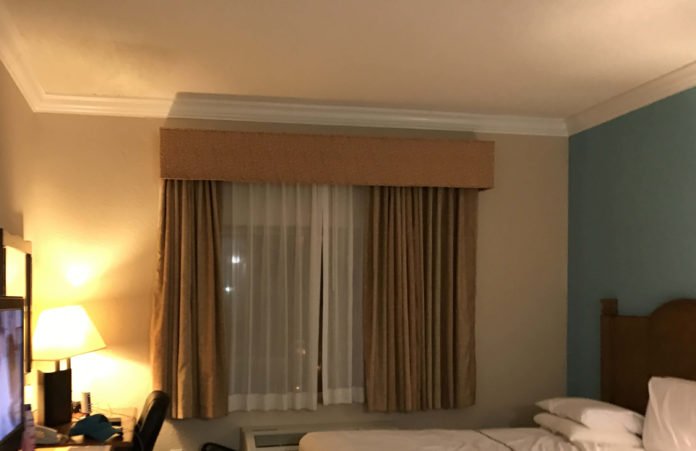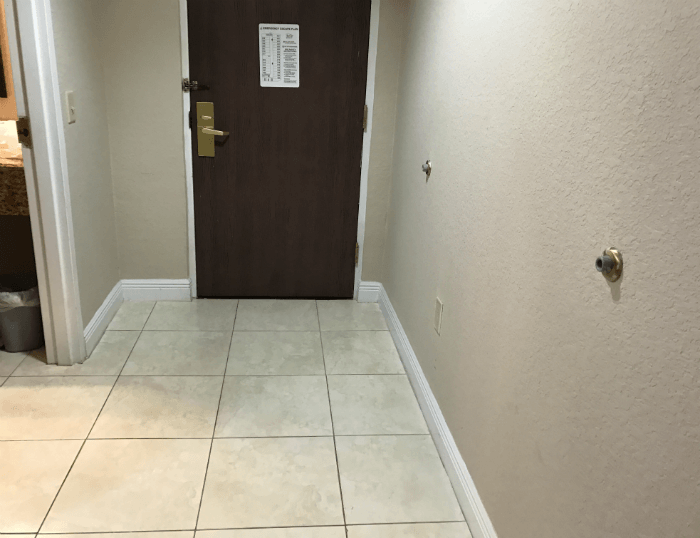 My room was quite spacious. Sometimes when you stay at a hotel with a great location they try to jam as many rooms into the hotel as possible and you feel like you're always having to climb over your luggage to get to the bathroom, but this was absolutely not the case here.  The beds were also comfortable