If you click on the links in this post, we may earn money from the companies mentioned in this post, at no extra cost to you. You can read the full disclaimer here.
The last time I visited San Diego I stayed at the Courtyard San Diego Old Town and I had a really great time. I highly recommend this hotel for the following reasons.
San Diego is a beautiful town with a lot of things to do in it, so it makes sense a lot of the hotels there can get expensive. This hotel has more reasonable prices while still being a quality hotel and you can often get discounts on the hotel, like for example it is often on sale on Hotels.com. One note though when you are calculating the price: please note that if you drive there, parking is $20 daily.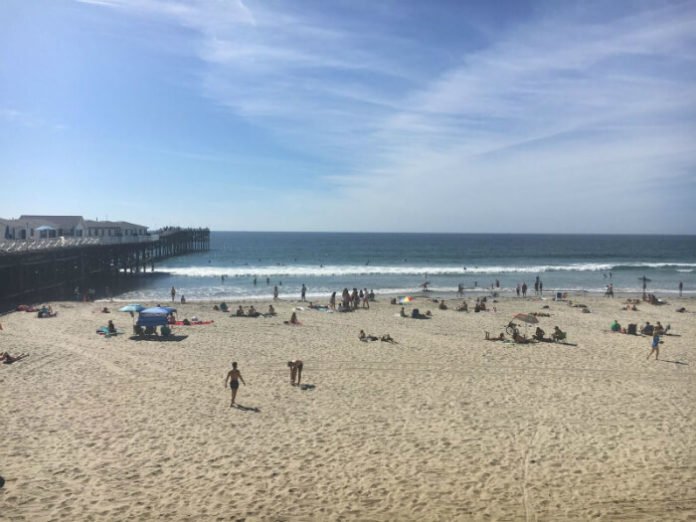 I loved how convenient the hotel was to everywhere I wanted to go. All of the places I wanted to go/was thinking about going: Mission Beach, SeaWorld San Diego, Gaslamp Quarter, San Diego Zoo, etc. were all within a 10-minute drive. To me, that makes it a perfect hotel if you have multiple things you want to do on a trip. No maybe if all you wanted to do was go to the beach you should pick a hotel directly on the beach but if you want to experience different parts of San Diego, Courtyard by Marriott Old Town is a fantastic option.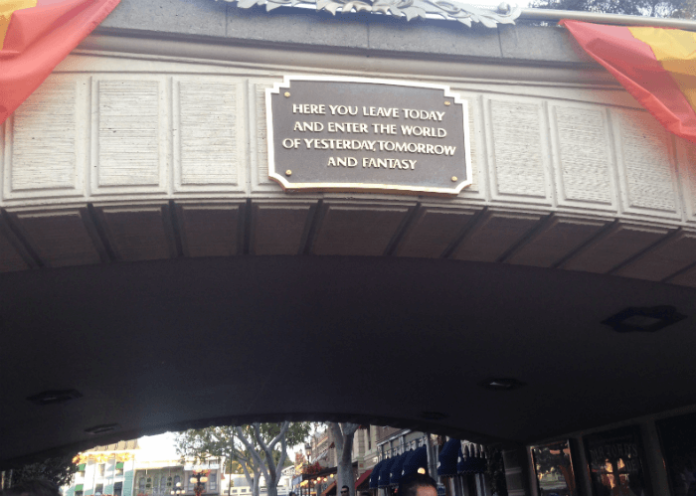 The hotel is within walking distance of the Amtrak Train Station, which is perfect if you want to hit other attractions in Southern California, such as Disneyland & California Adventure. That way, you could visit attractions all over Southern California in one trip rather than making several trips, which is a great option if you don't live close to the Los Angeles or San Diego area and can't go all the time. So once again, the location of this hotel is a gigantic plus.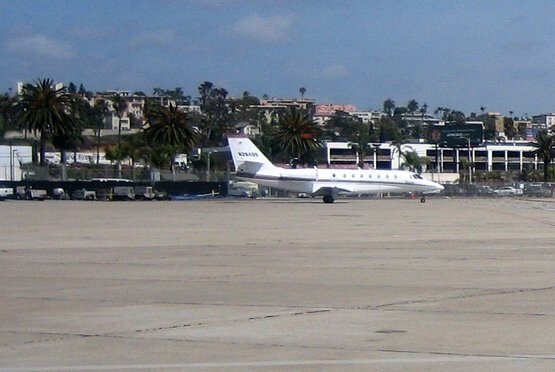 The hotel is less than 4 miles from the San Diego International Airport, and the hotel offers a complimentary shuttle service to the airport, which is a huge plus if you are flying into San Diego.
I found the rooms to be quite spacious, which is always great when you are staying in a hotel in a central location because often the hotels try to squeeze in as many rooms as possible. Also, the TV was great: large with high quality display. Not that I was traveling to San Diego just to watch TV mind you, but it was nice one afternoon after spending the morning at the beach being able to come back and unwind with a great TV.
The beds were definitely a plus, as they were very comfortable and easy to sleep in, which was really great for me because when I arrived in San Diego I was still battling a cold and I needed to get some sleep so I could enjoy the trip.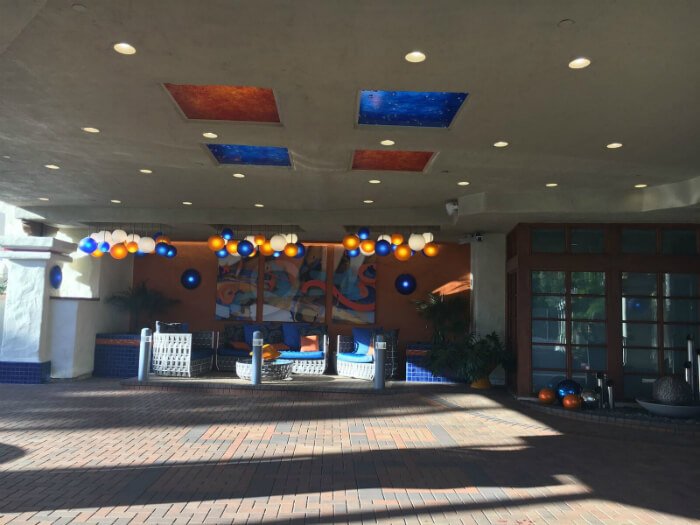 I absolutely loved the outside of the hotel. I felt like once I drove up to the hotel, it had a distinct San Diego feel with the architecture, decorations and trees around the hotel. Sometimes it's nice when you visit a city to really feel like you're in a city and not just in a generic hotel that looks like it could be anywhere, but Courtyard San Diego Old Town definitely made me feel like I was visiting San Diego.
8
Lobby Area/Business Center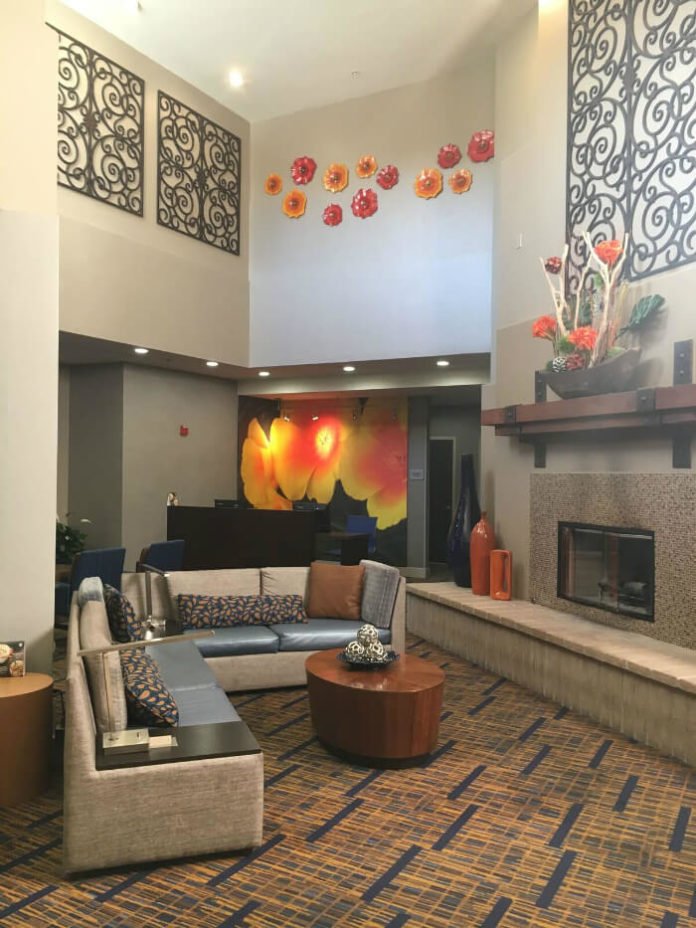 I loved the hotel too once I got inside. It had a perfectly lovely, cozy lobby with a modern design and I needed to print off documents and the business center worked quite nicely.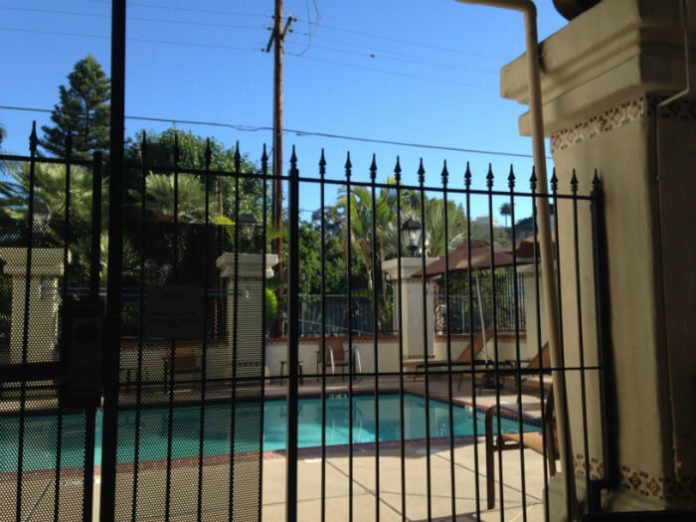 The pool is a bit on the small side (but that's often the case when you're visiting an area where land is quite valuable and they're trying to get the most out of every square inch) but the area around the pool is so pretty that it helps make up for it. I absolutely loved the trees and plants surrounding the pool.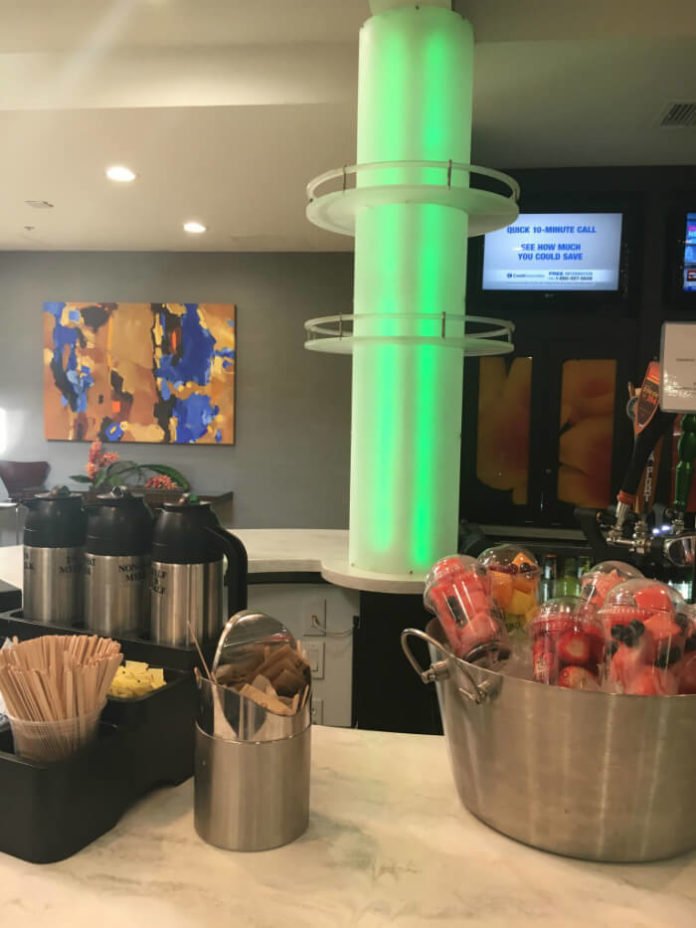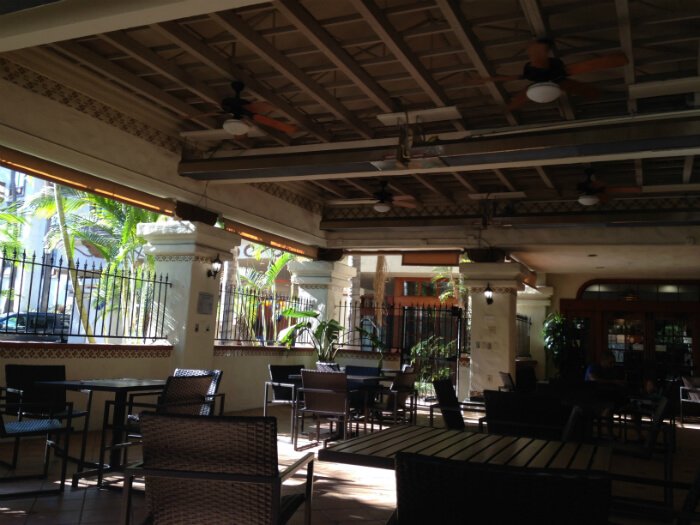 The Bistro, located in the hotel, had good breakfast options. It is not a complimentary breakfast, but I liked the selection (I enjoyed a great fruit cup each morning) and it was combined with a Starbucks. There is also seating outside, which is great since the weather in San Diego is so nice.
So if you are planning an upcoming trip to San Diego, then I recommend you keep Courtyard by Marriott San Diego Old Town in mind!