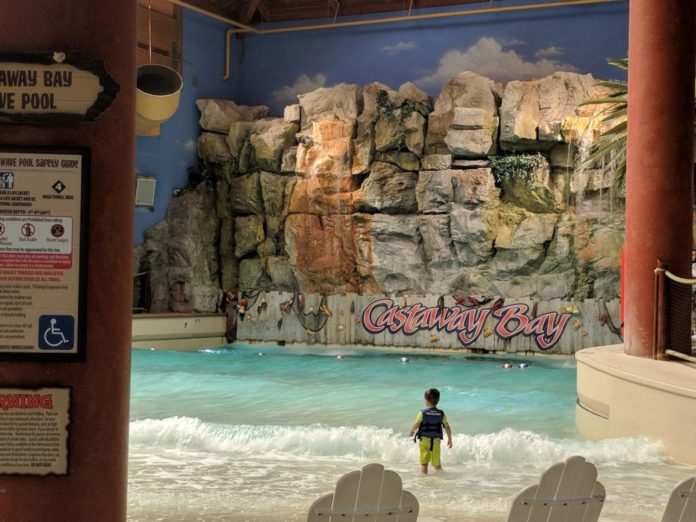 If you click on the links in this post, we may earn money from the companies mentioned in this post, at no extra cost to you. You can read the full disclaimer here.
The next time you plan a Sandusky, Ohio family vacation, then you need to consider booking a stay at Castaway Bay at Cedar Point Resort.  This amazing hotel, conveniently located on Cleveland Road, has so many things it offers guests – and at reasonable prices, all things, considered, if you book through Hotels.com like I did last time I stayed.  My family loves staying here – and I know your family will love staying here, too.
You can check out our video of the hotel and then keep going to see our 10 reasons why we think your family will love this hotel:
1. The waterpark
There is so much to love about this hotel, but the main selling point has got to be the waterpark.  Castaway Bay has an amazing 38,000-square-foot indoor waterpark where it's 82 degrees year-round, which makes this hotel great even at offpeak times (last time I stayed there was around Halloween, and my family had an amazing time).  It's a lot of fun for kids but adults, too – seriously, I don't think anyone had more fun at this water park last time I was there than me!  They've got a lot of great things you would expect from a water park: a wave pool, tube slides that land in pools, a toddler play area, interactive pools with basketball hoops & floatables, and a water coaster (I really loved this, and I don't always like wild rides, but this was fun).  And you get to do all of this indoors and always at a good temperature, so you know that even if the weather doesn't agree with you during your stay, your family will definitely have a good time!  And if you personally don't like waterparks, then you can relax in one of those comfortable chairs or the hot tub!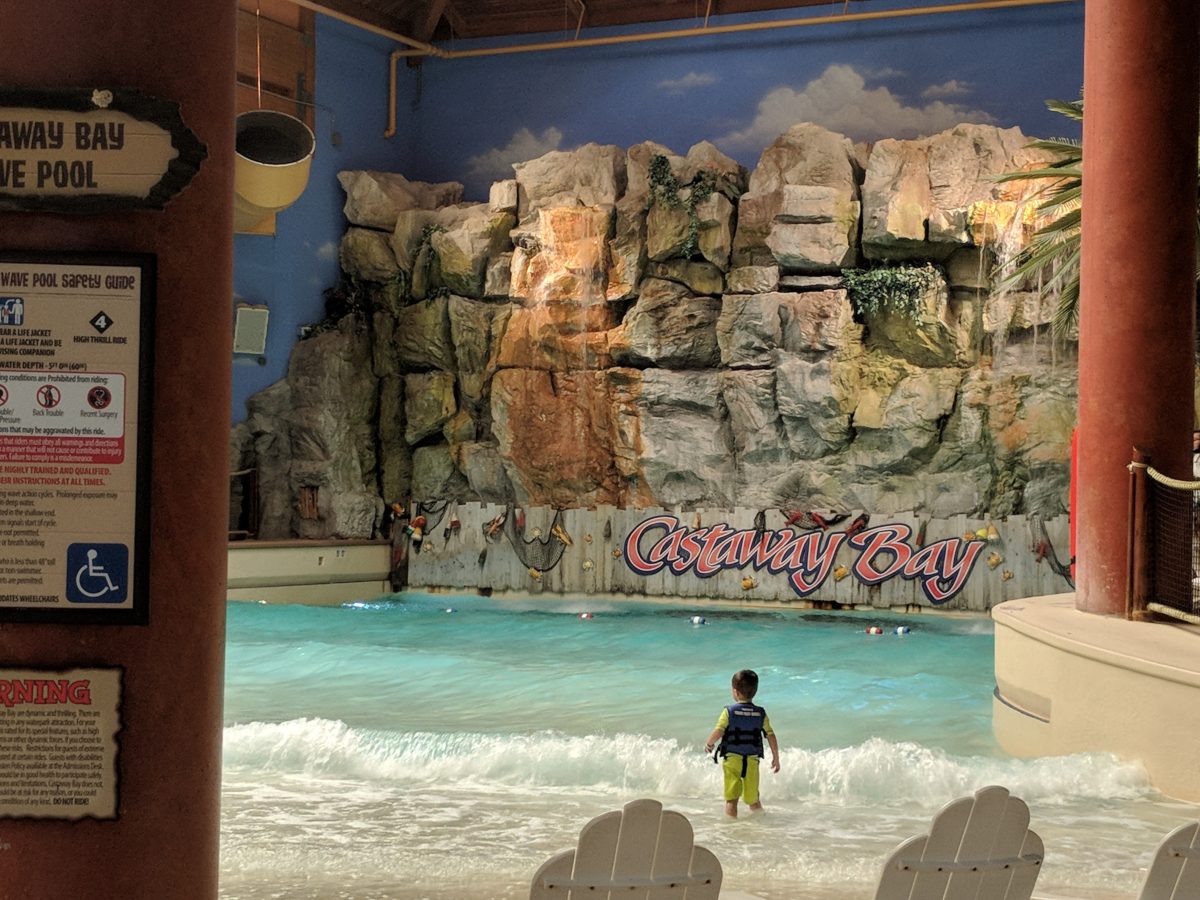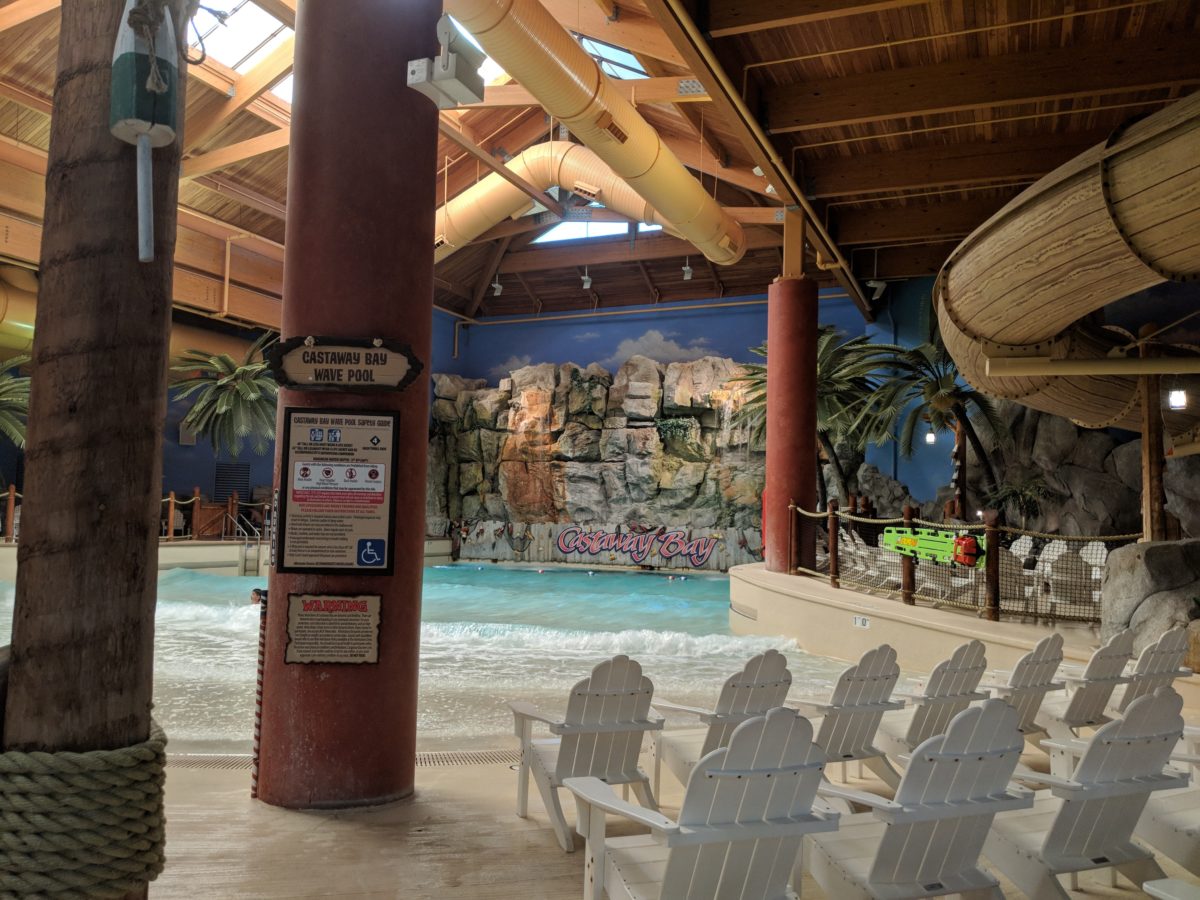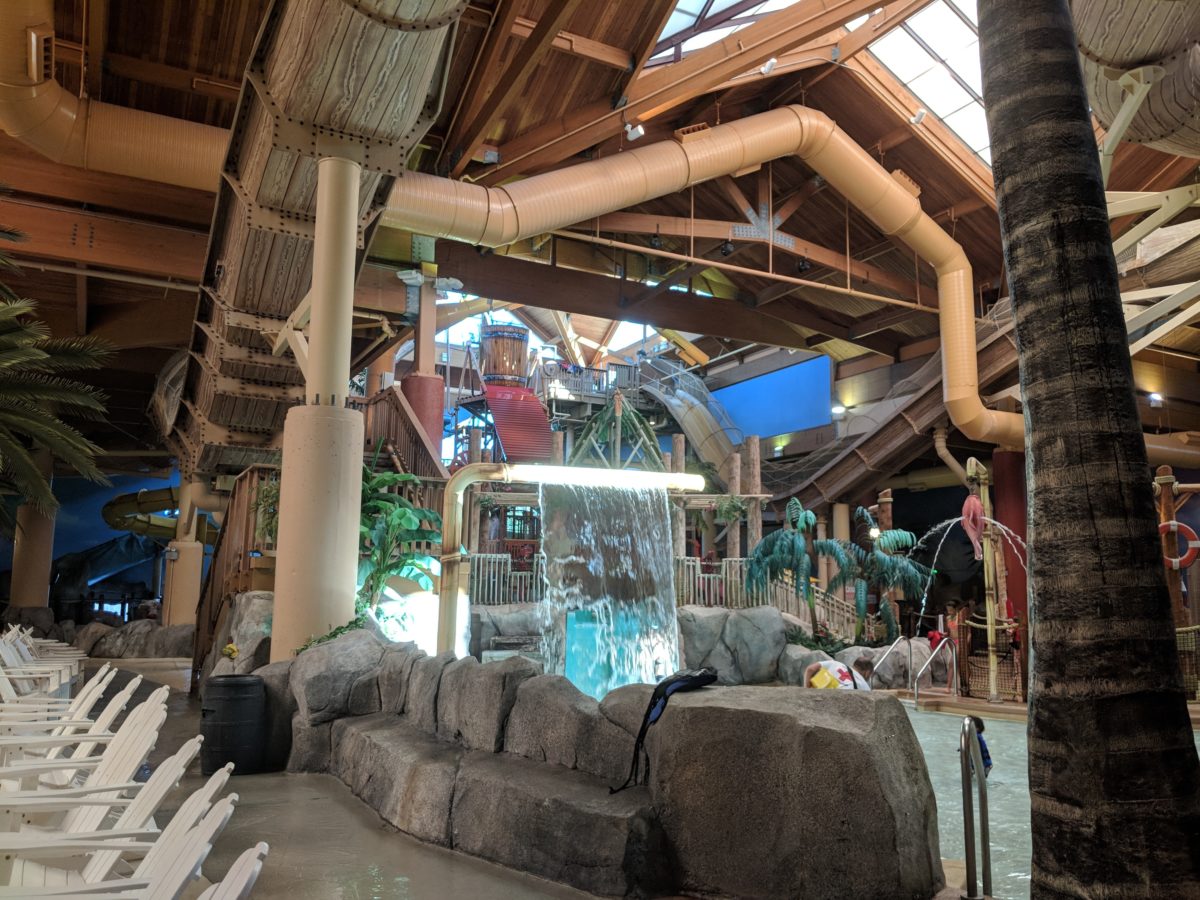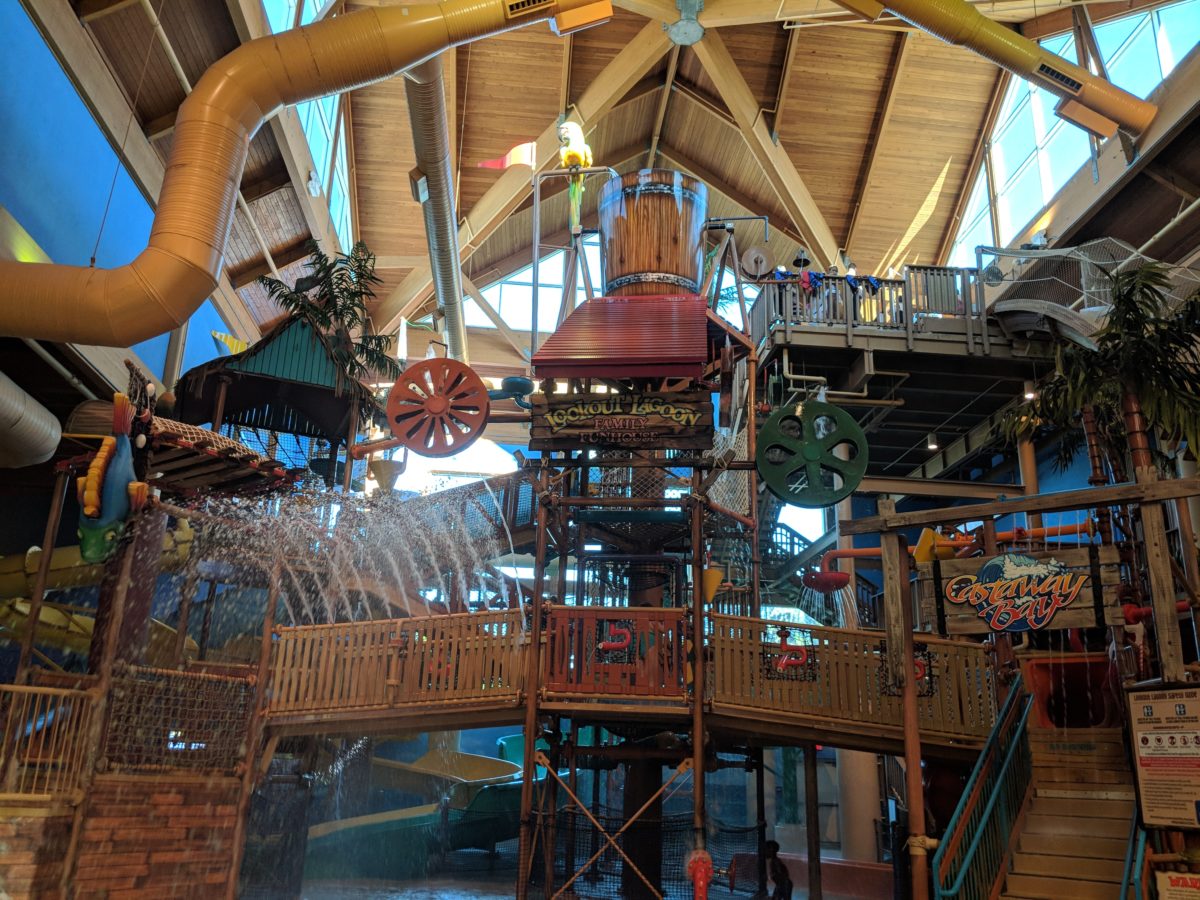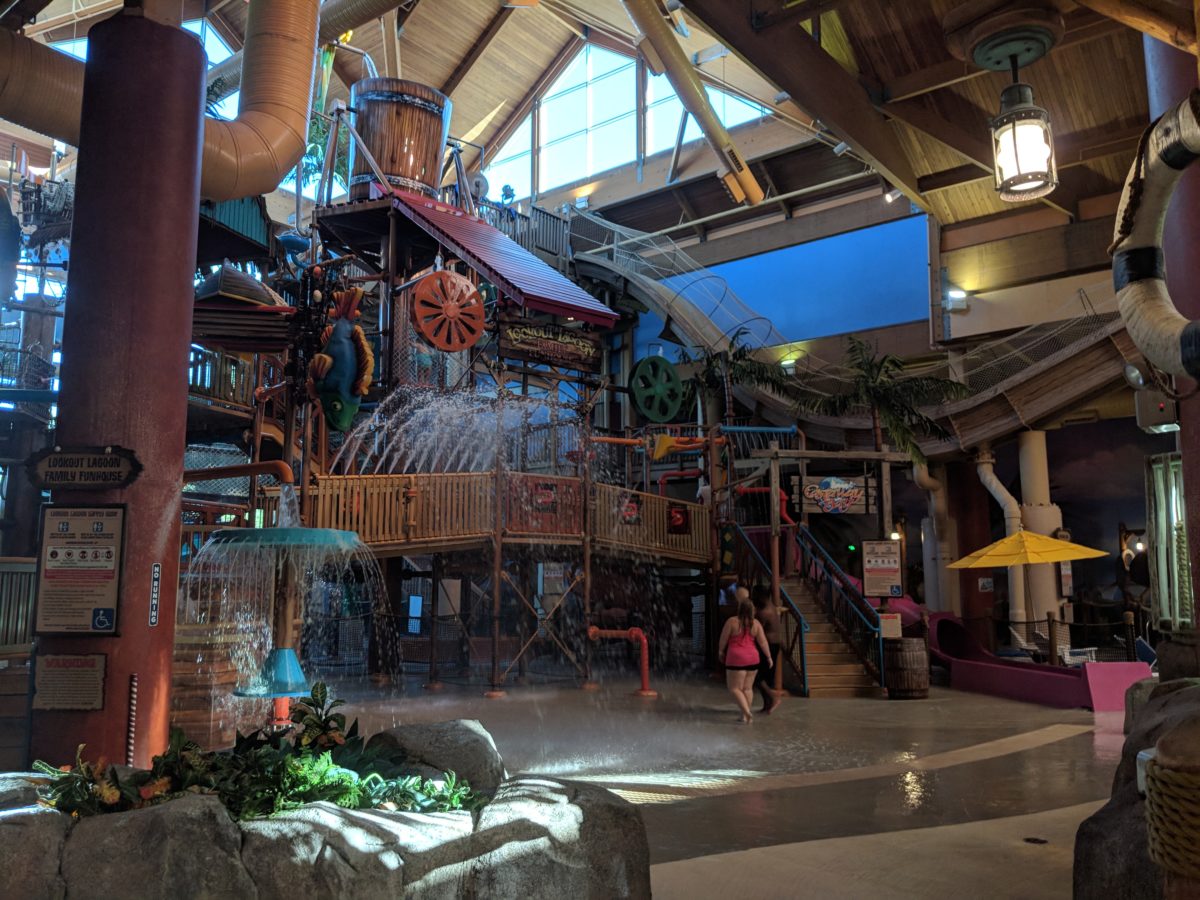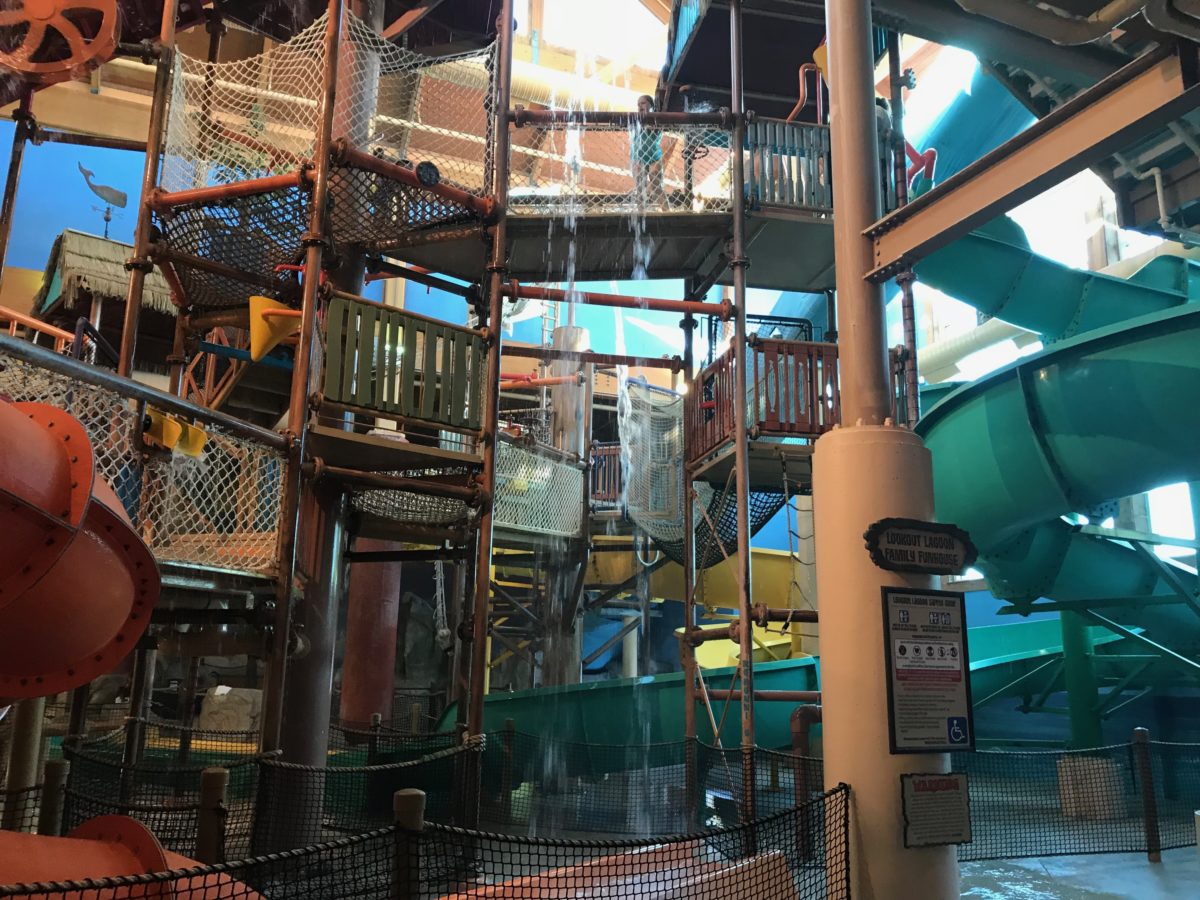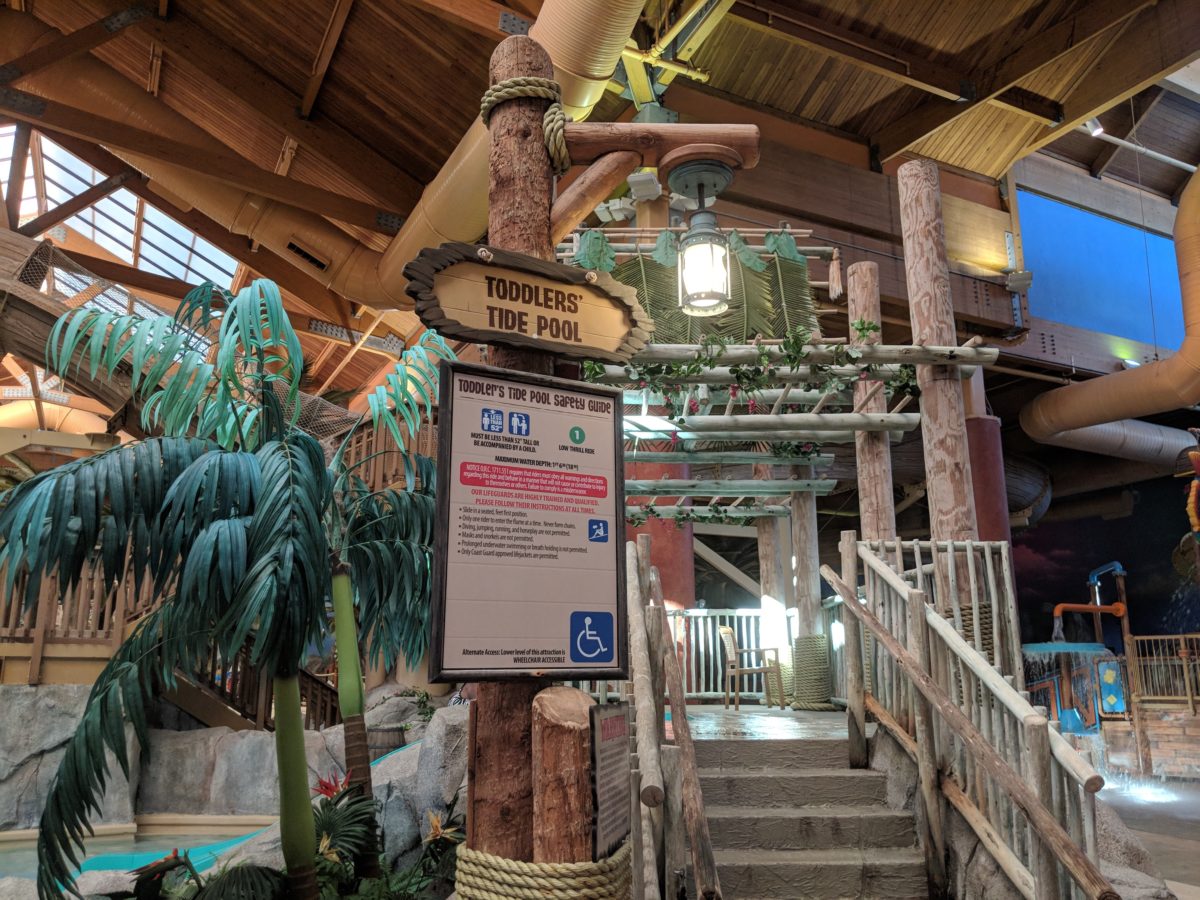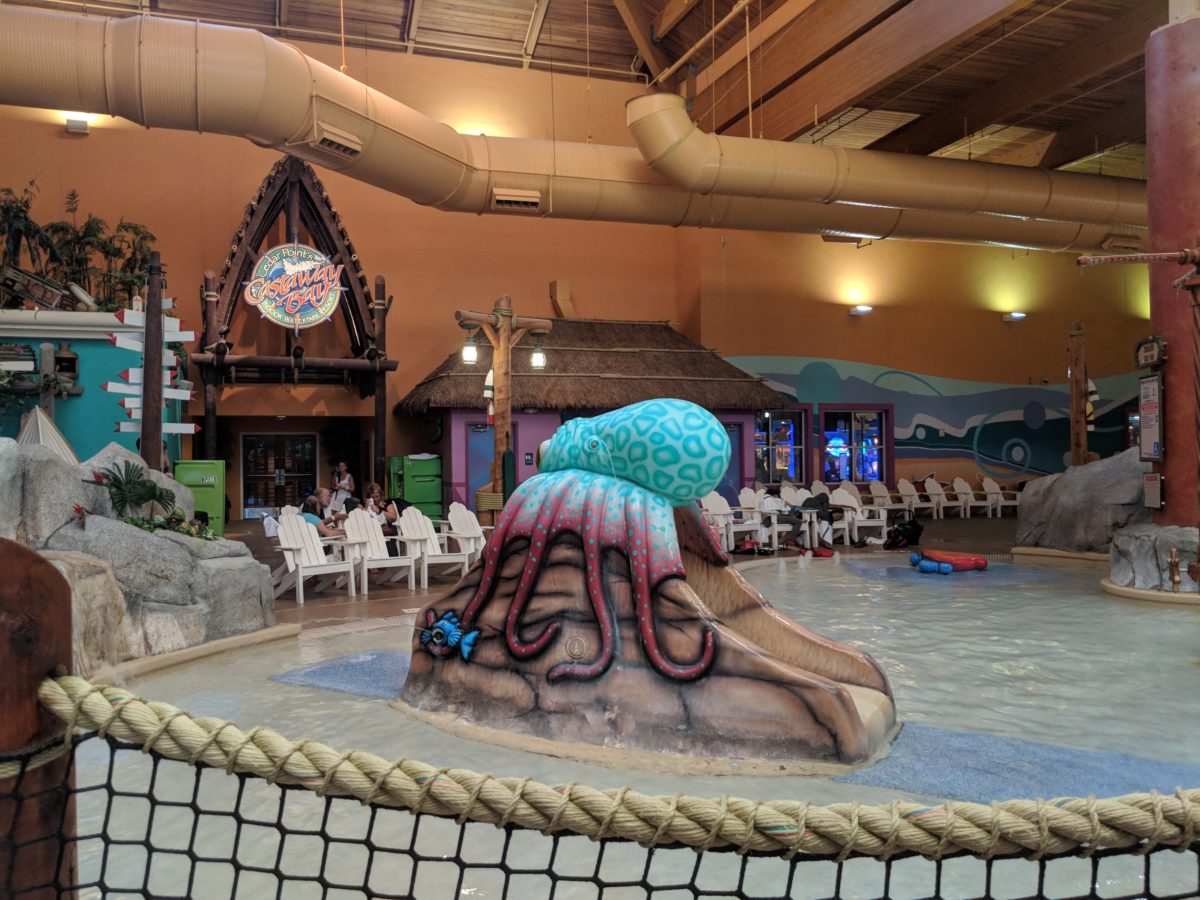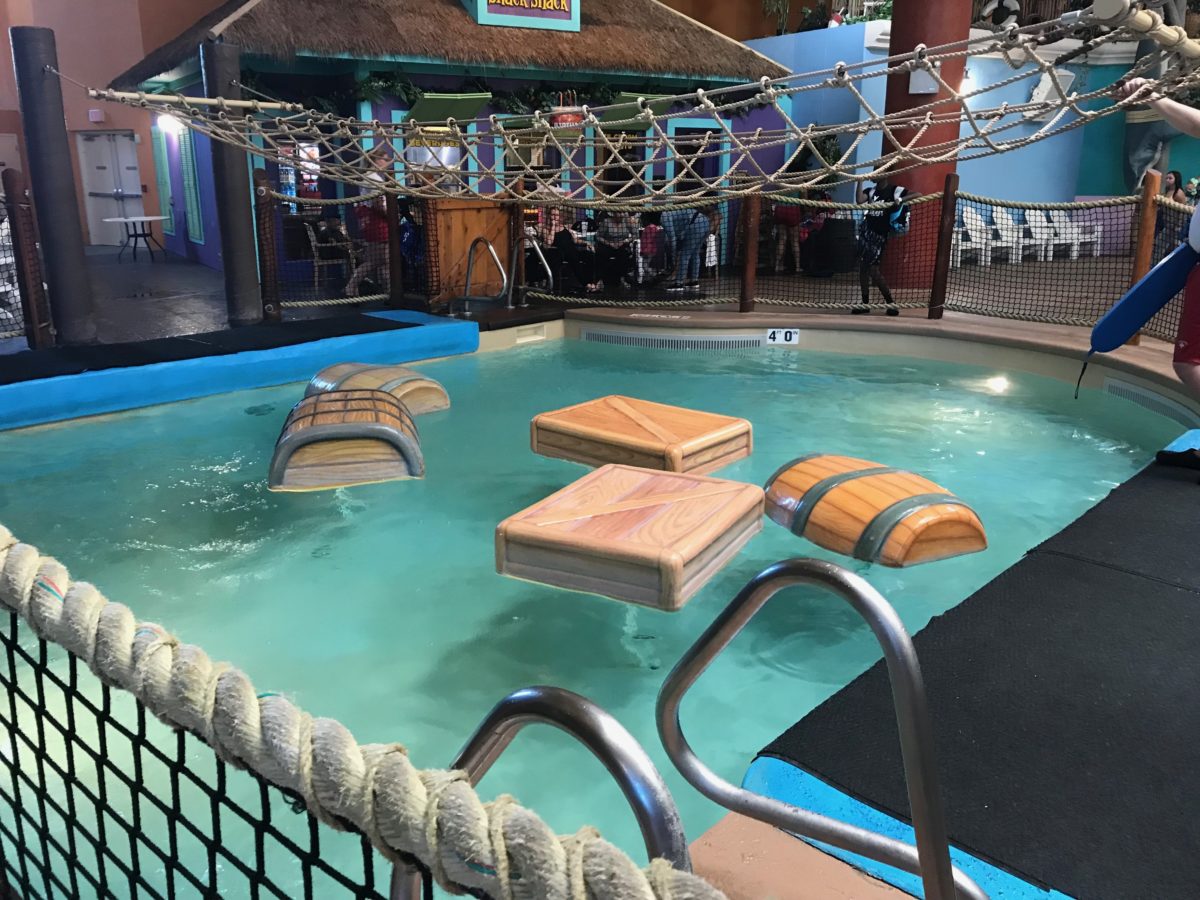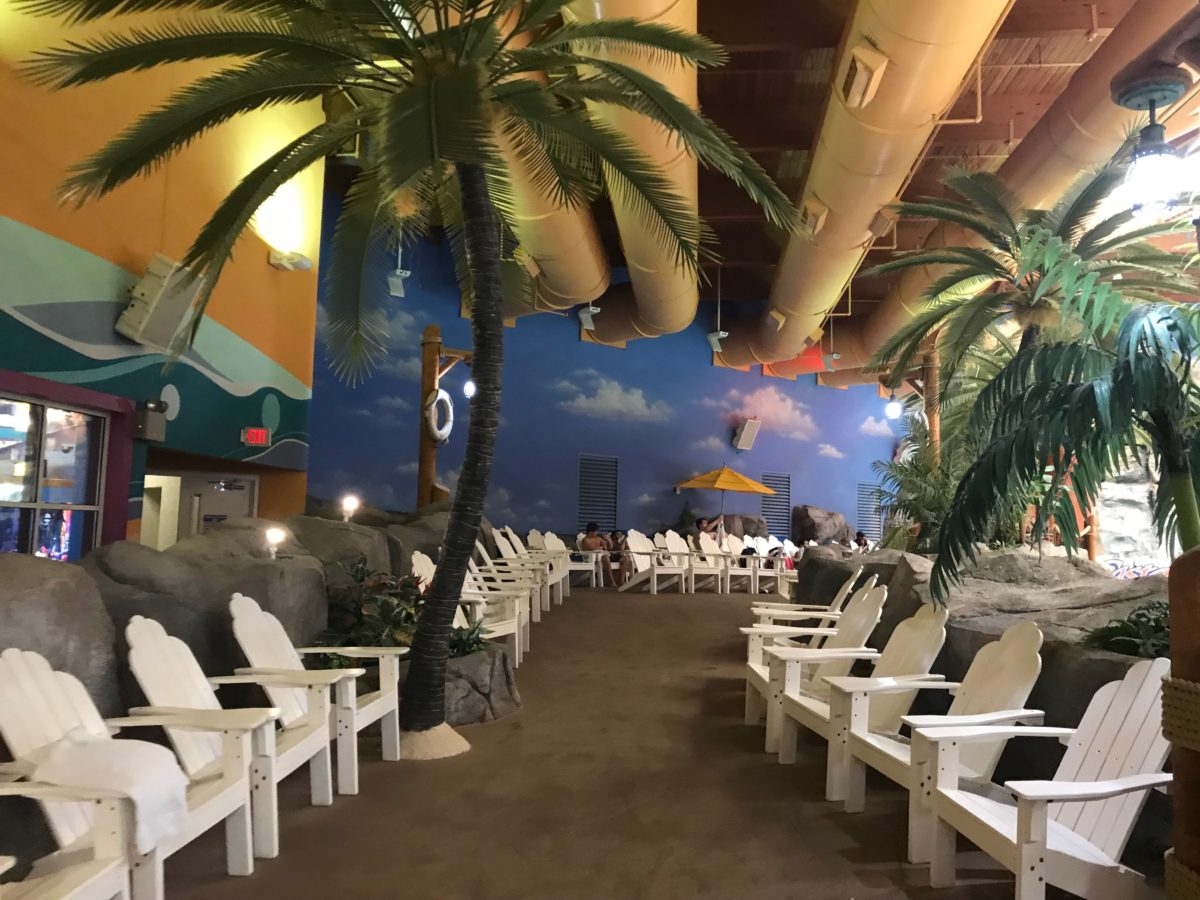 2. Official Cedar Point partner
Another big advantage of staying here is that this is an official Cedar Point hotel and let's face it, if you're visiting Sandusky, Ohio, you're going to want to visit the roller coaster capital of the world (and by the way, if you're looking for a good deal for tickets, buy through Tripster and you can save $18 on Cedar Point tickets).  And by staying at an official Cedar Point Resort guest, you can get into Cedar Point an hour before the park officially opens and you get access to 20 rides (including Steel Vengeance!).  You also get early admission to Cedar Point Shores Waterpark a half hour before it opens – seriously, this is the best vacation ever if you love water parks!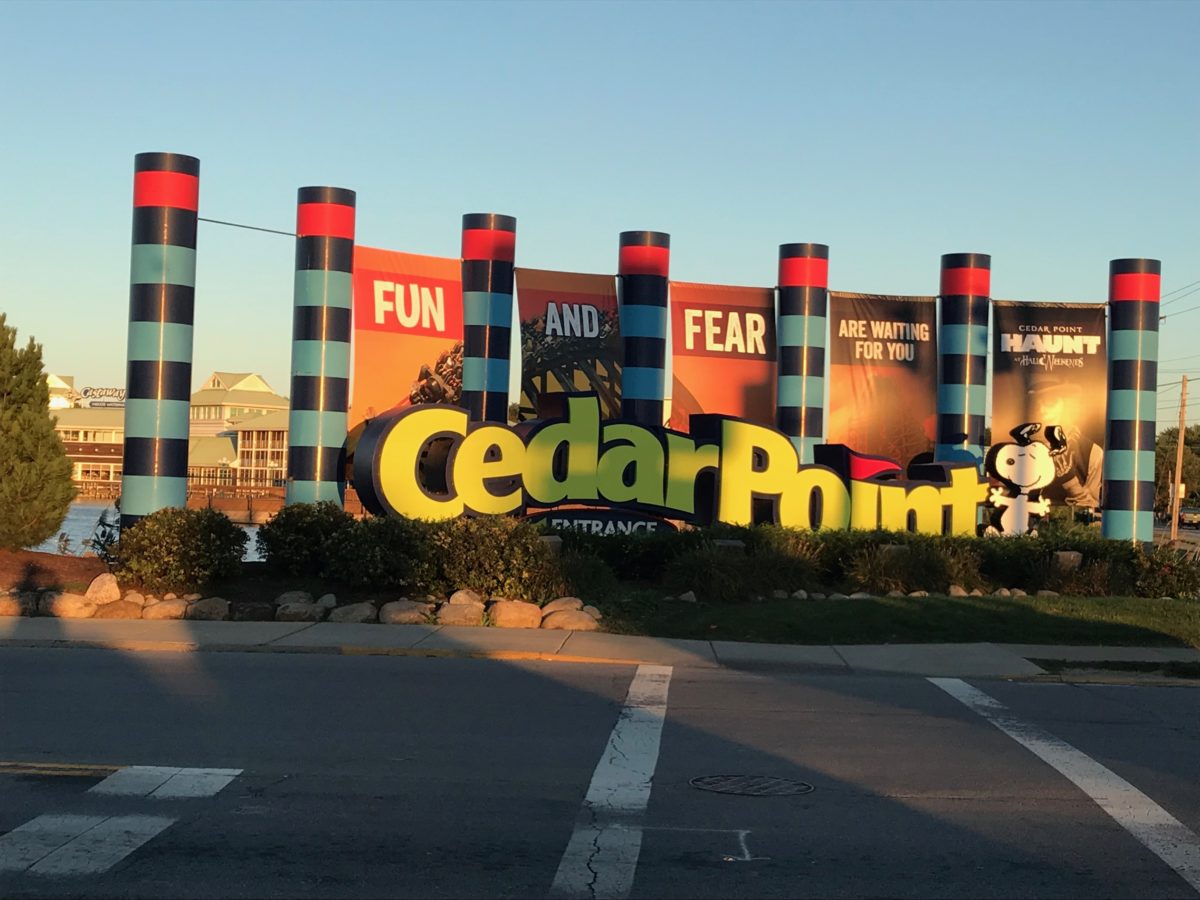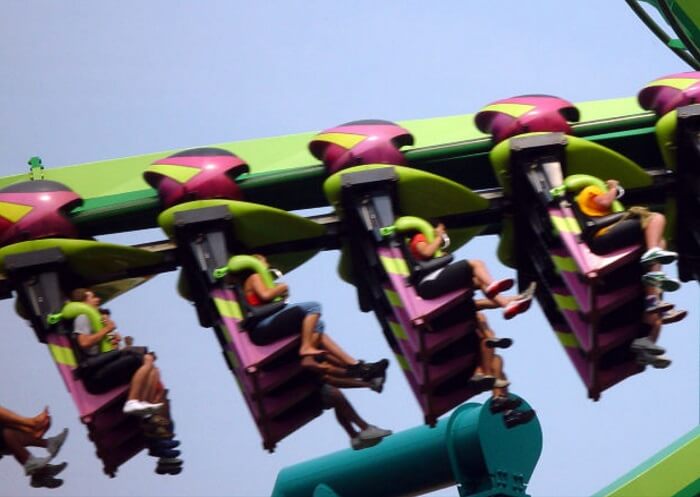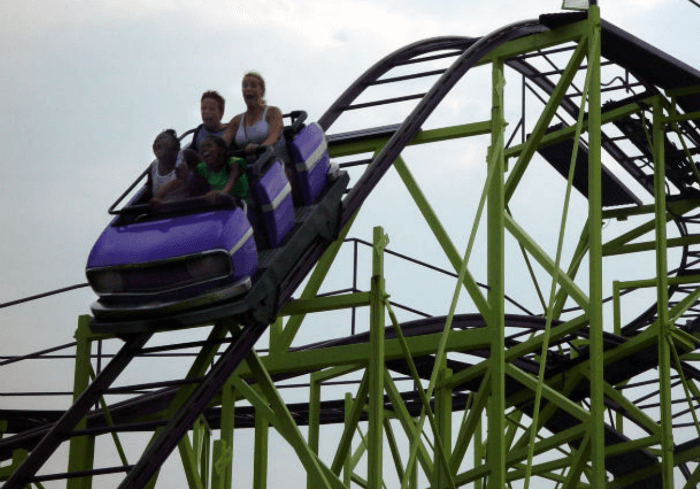 3. Great rooms
Something you always want out of a hotel is a great room, and luckily, Castaway Bay does not disappoint; in fact, the rooms there exceeded my expectations before I first stayed here.  The hotel offers rooms and family suites that are beautifully decorated.  Most of the rooms have balconies and views of the beautiful bay.  I loved the color scheme and the pictures up of roller coasters (they really make you excited to head to Cedar point!).  The beds were also extremely comfortable.  They also have flat-screen televisions (good for watching football if you're there for Halloweekends, by the way) and free wireless internet.  The refrigerators are great, too (better than most hotels), and rooms also have a coffee maker and a microwave that even has outlets (which is a really convenient feature that gives you more options if you carry around a lot of electronics like I do).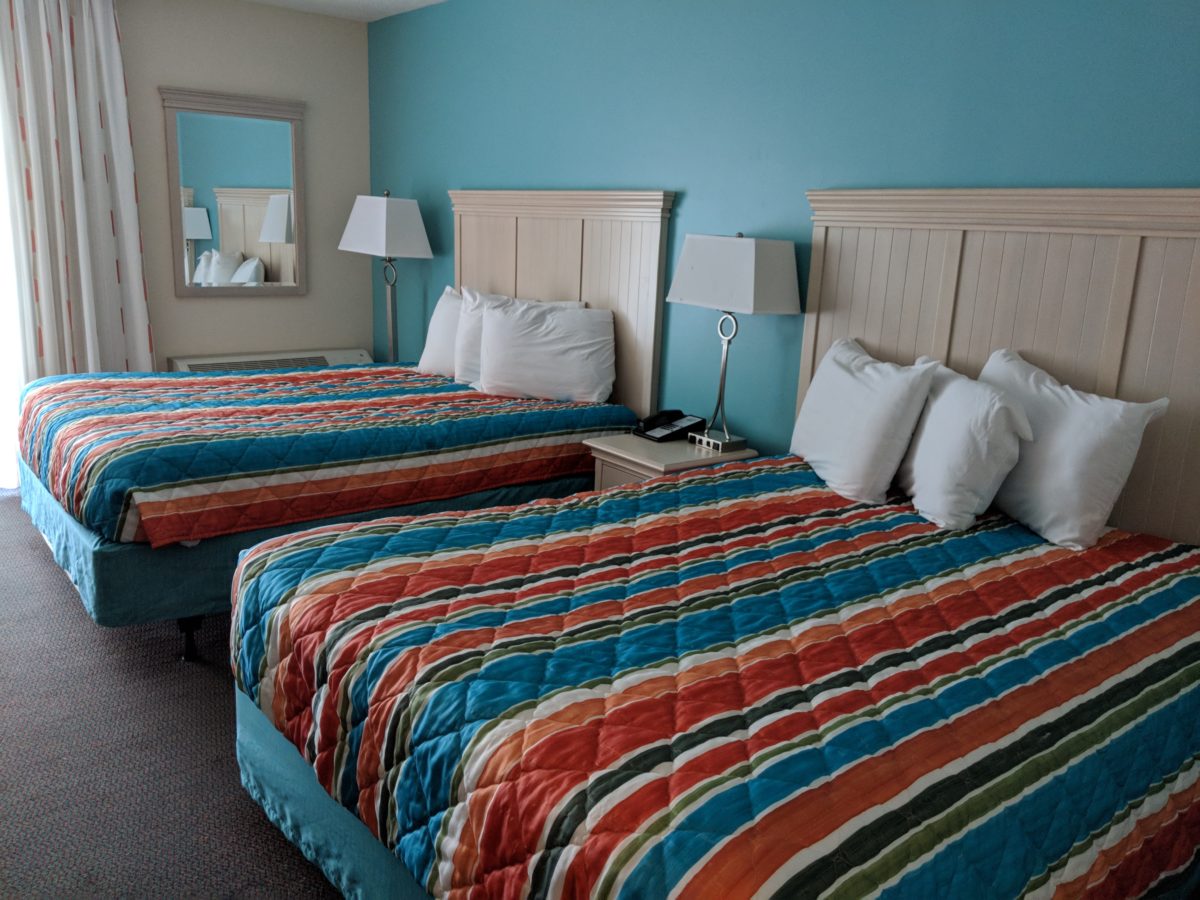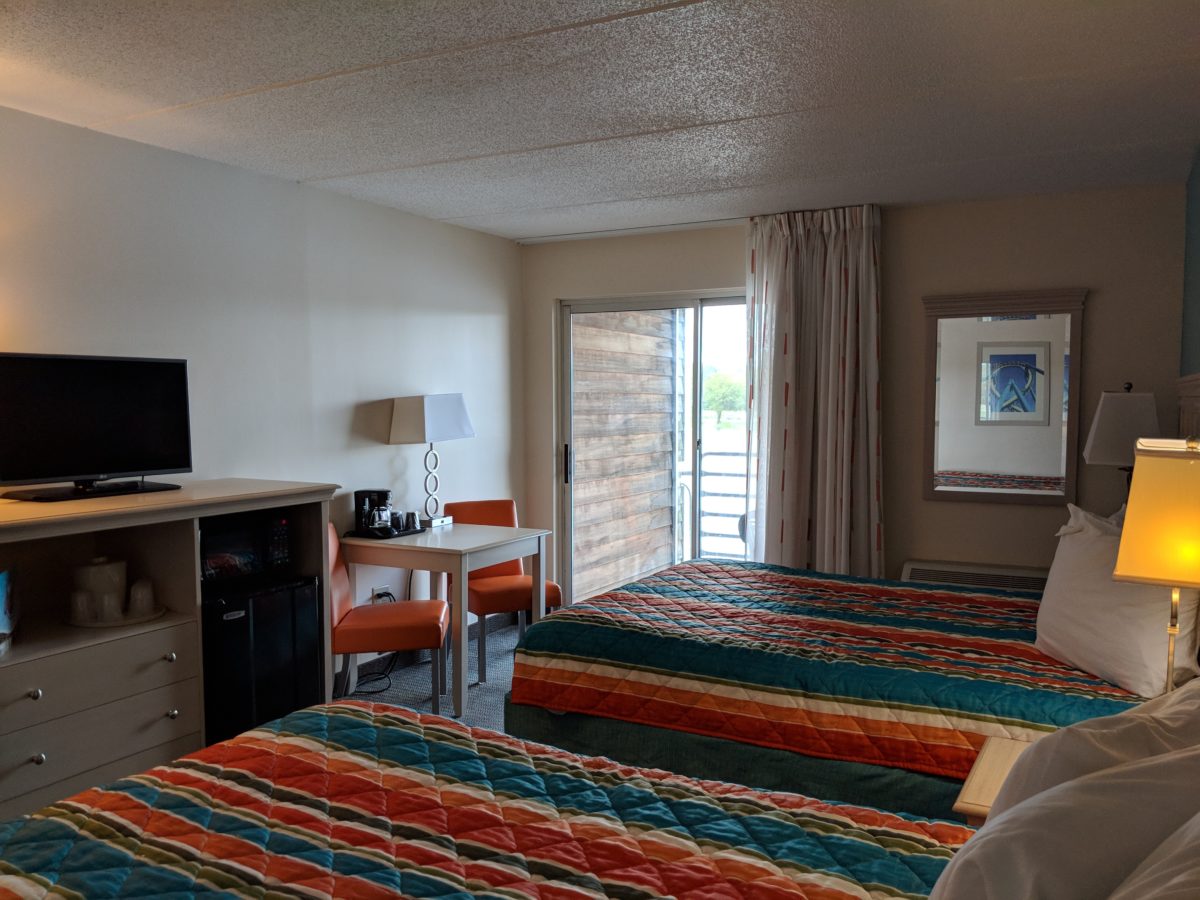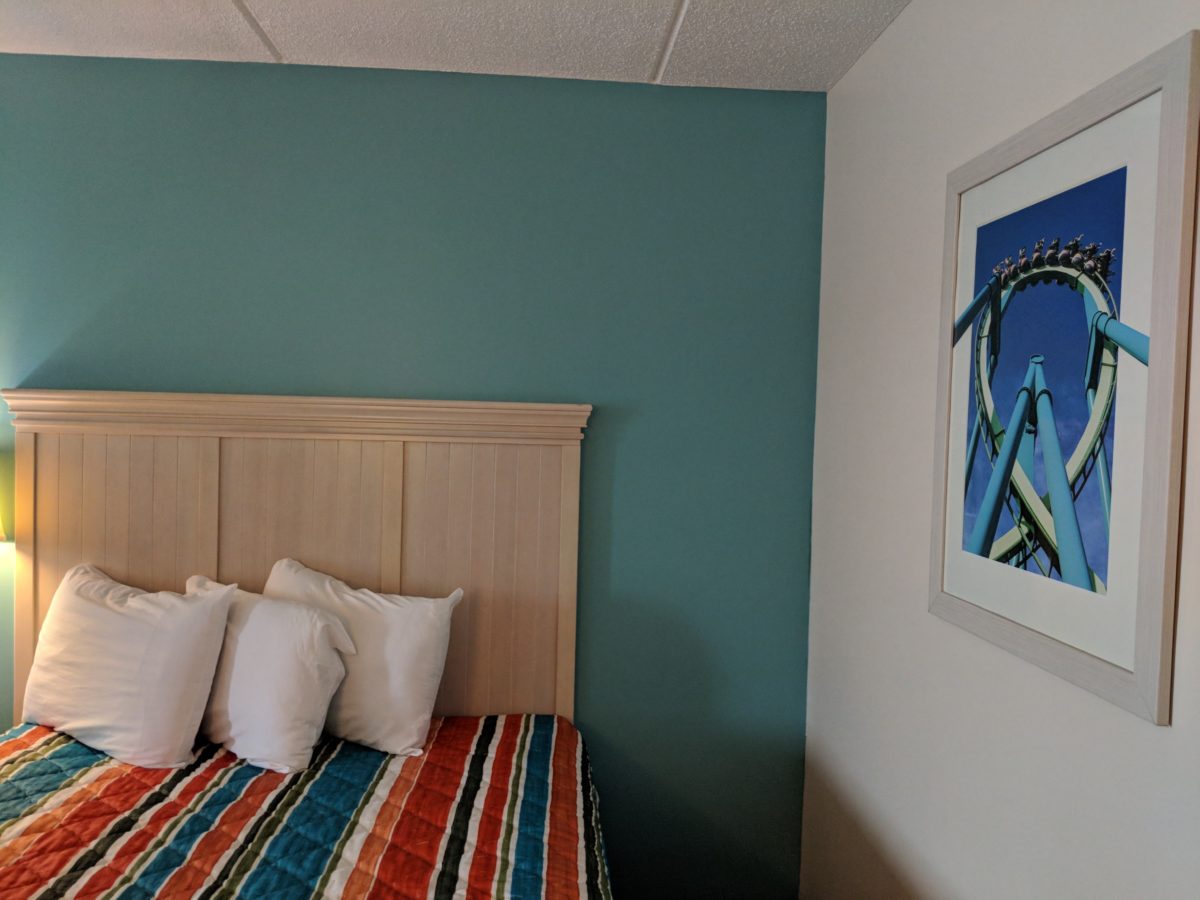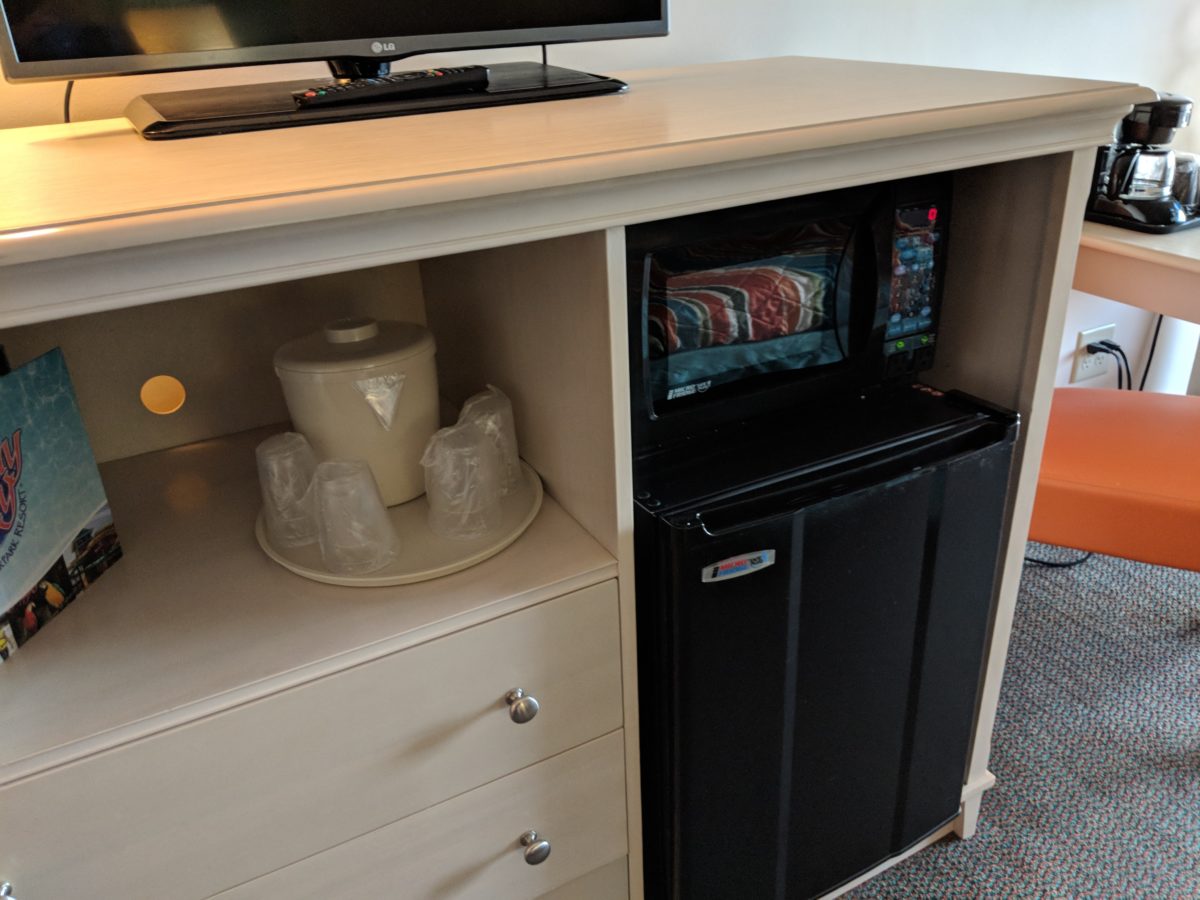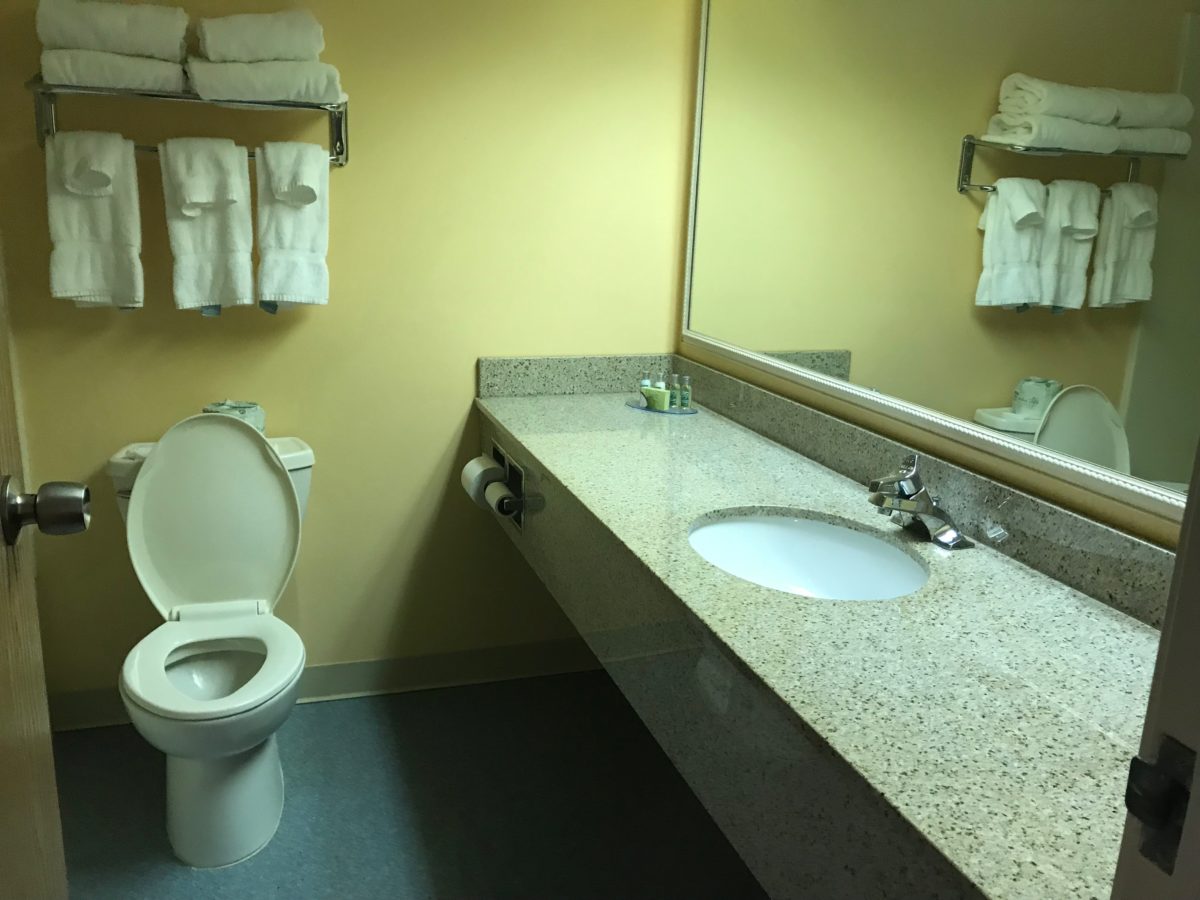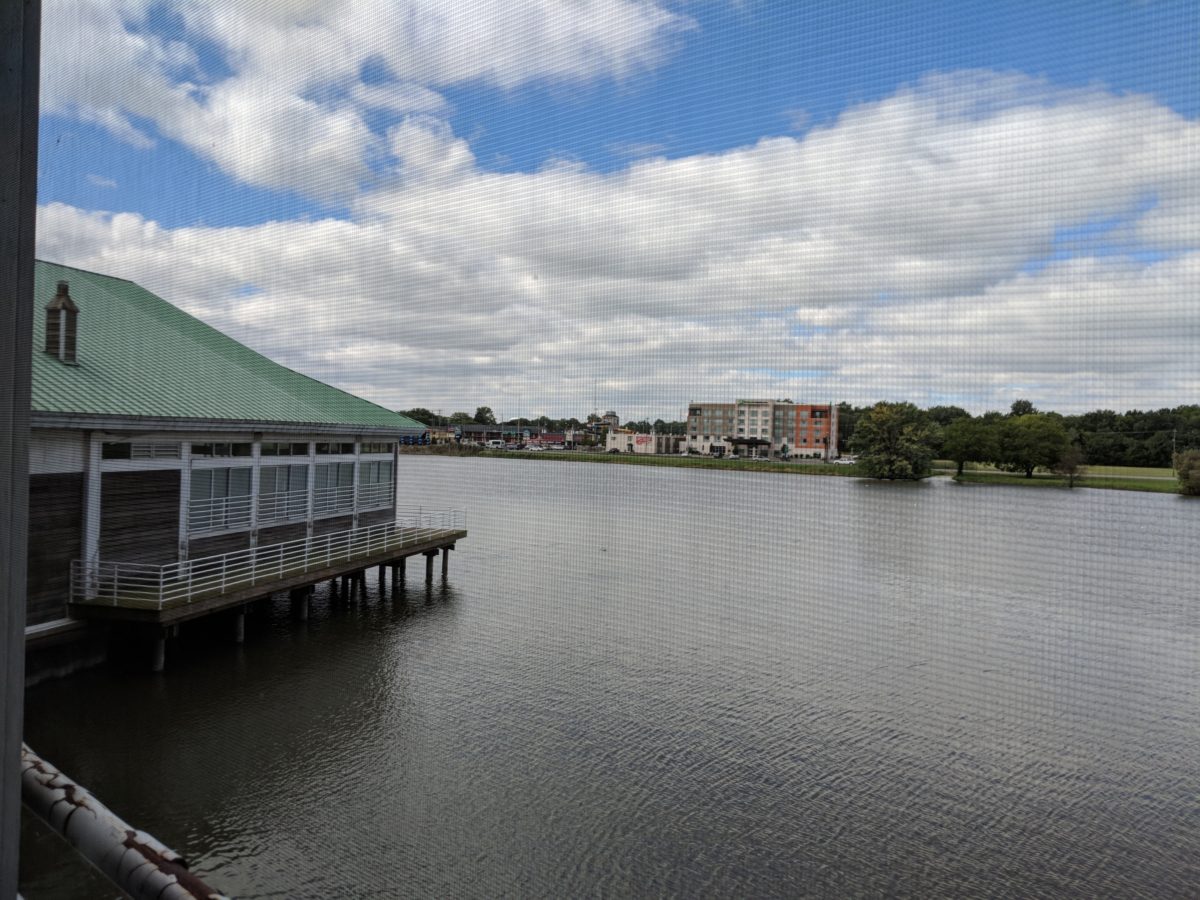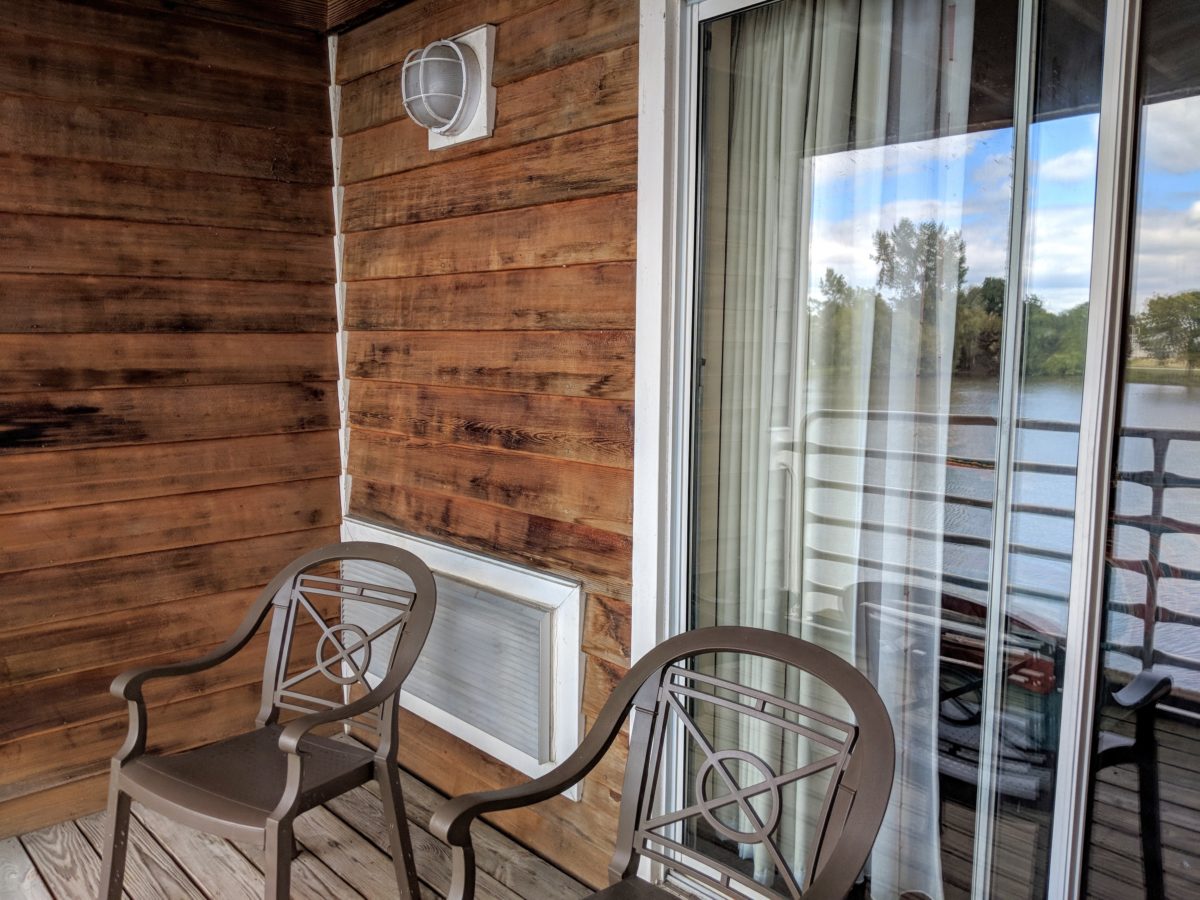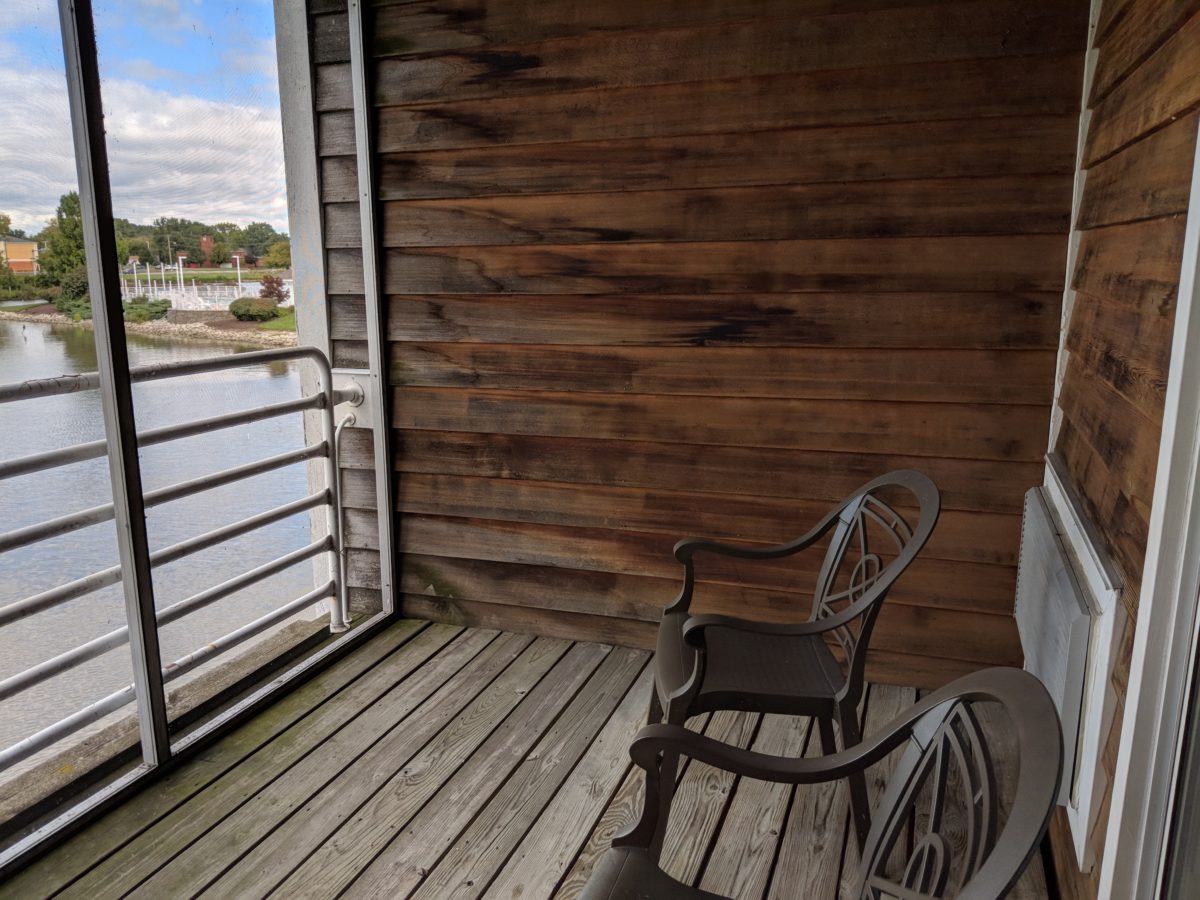 4. Theming
I really love the Caribbean theming of the resort.  The hotel is beautifully decorated to the theme and the music throughout the hotel perfectly fits the theme.  And the waterpark fits in well with the theming, too.  Throughout the hotel is a very happy, relaxed atmosphere and that makes your vacation even better.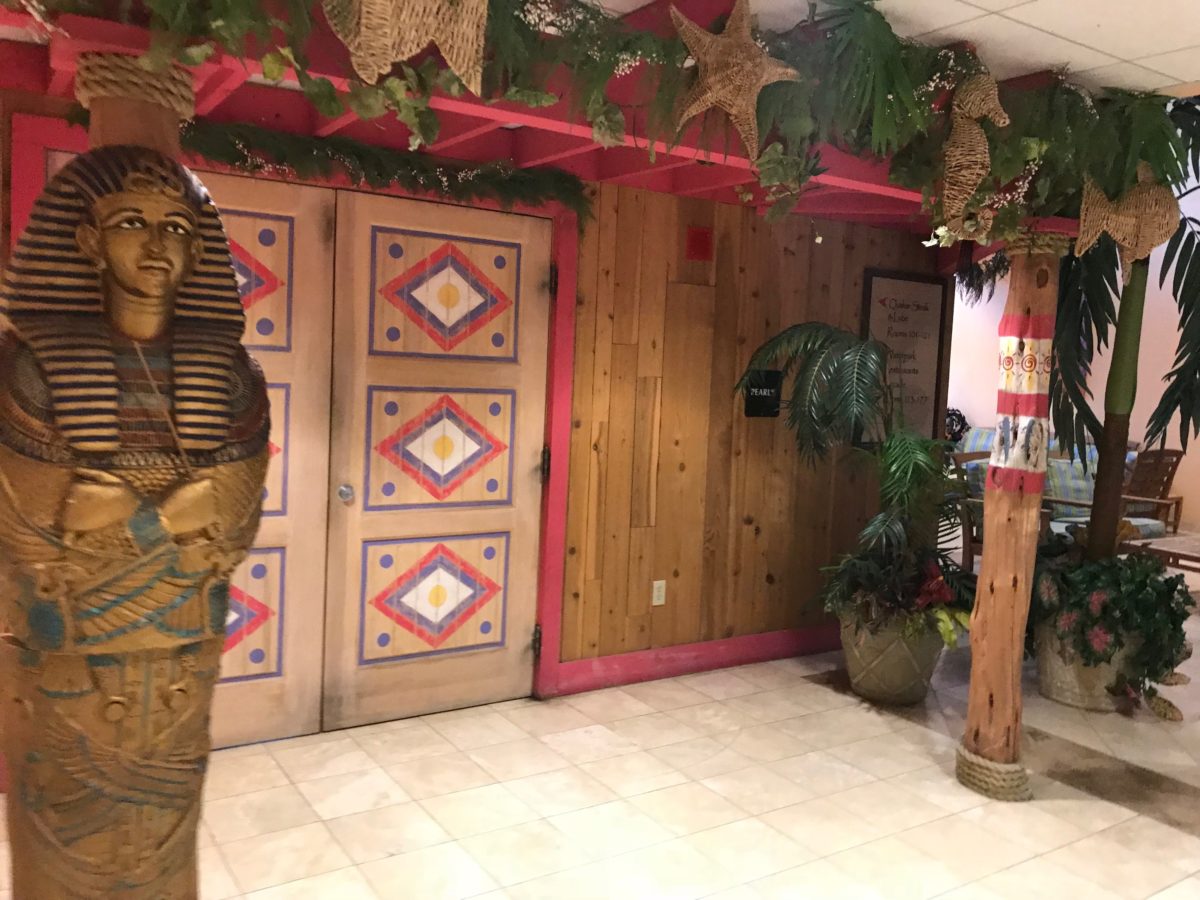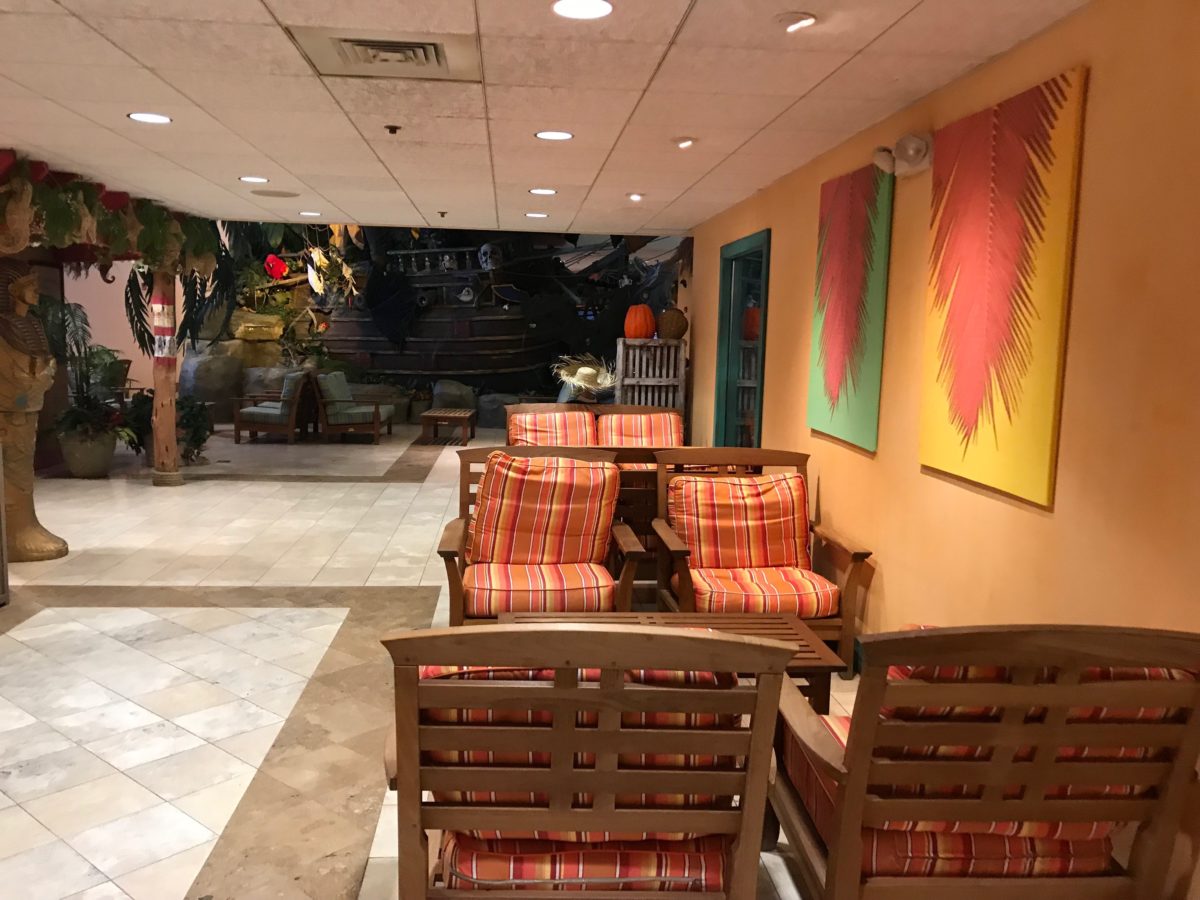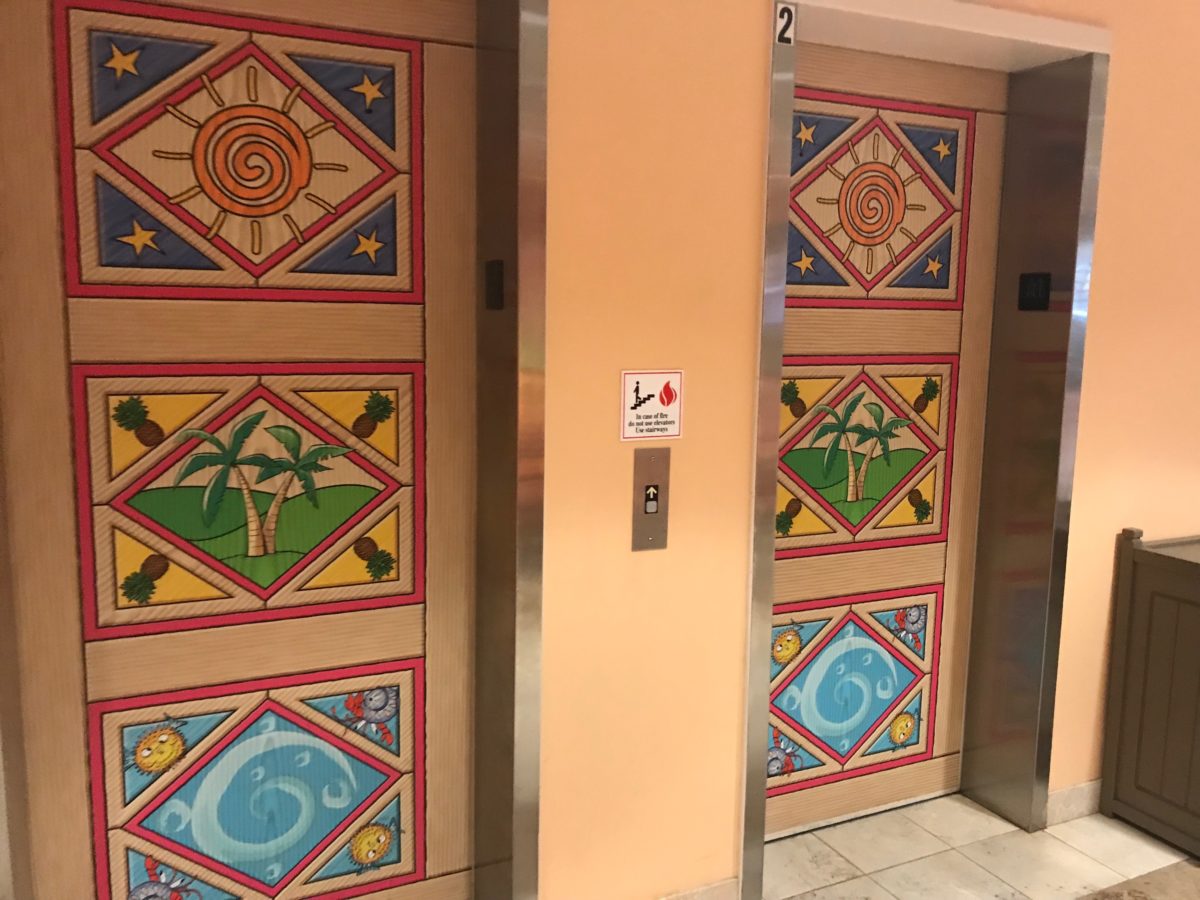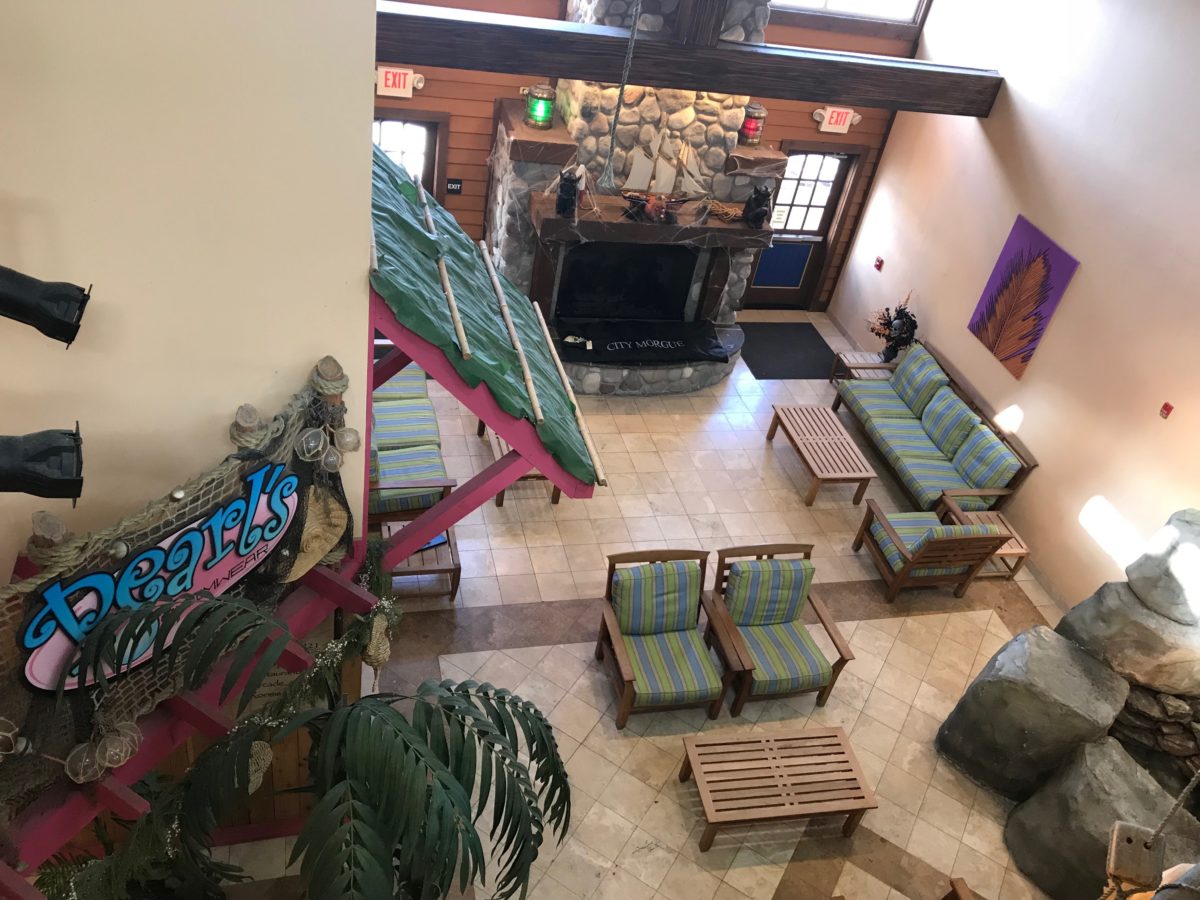 5. Dining
The hotel has a lot of great dining options on-site.  You've got the perfectly decorated Mango Mike's, which offers a delicious breakfast buffet that is a great way to start out the day when you're going to be visiting a theme park.  if you want a smaller meal, you can enjoy Ebb & Eddy's, that offers bakery selections, deli wraps, ice cream, salads & other quick food items (I loved the muffins here).  They also have a great Quaker Steak & Lube connected to the hotel, and I reviewed this restaurant here.  You can also go across & eat at the Thirsty Pony, a really fun restaurant that I know you'll love if you haven't already been there.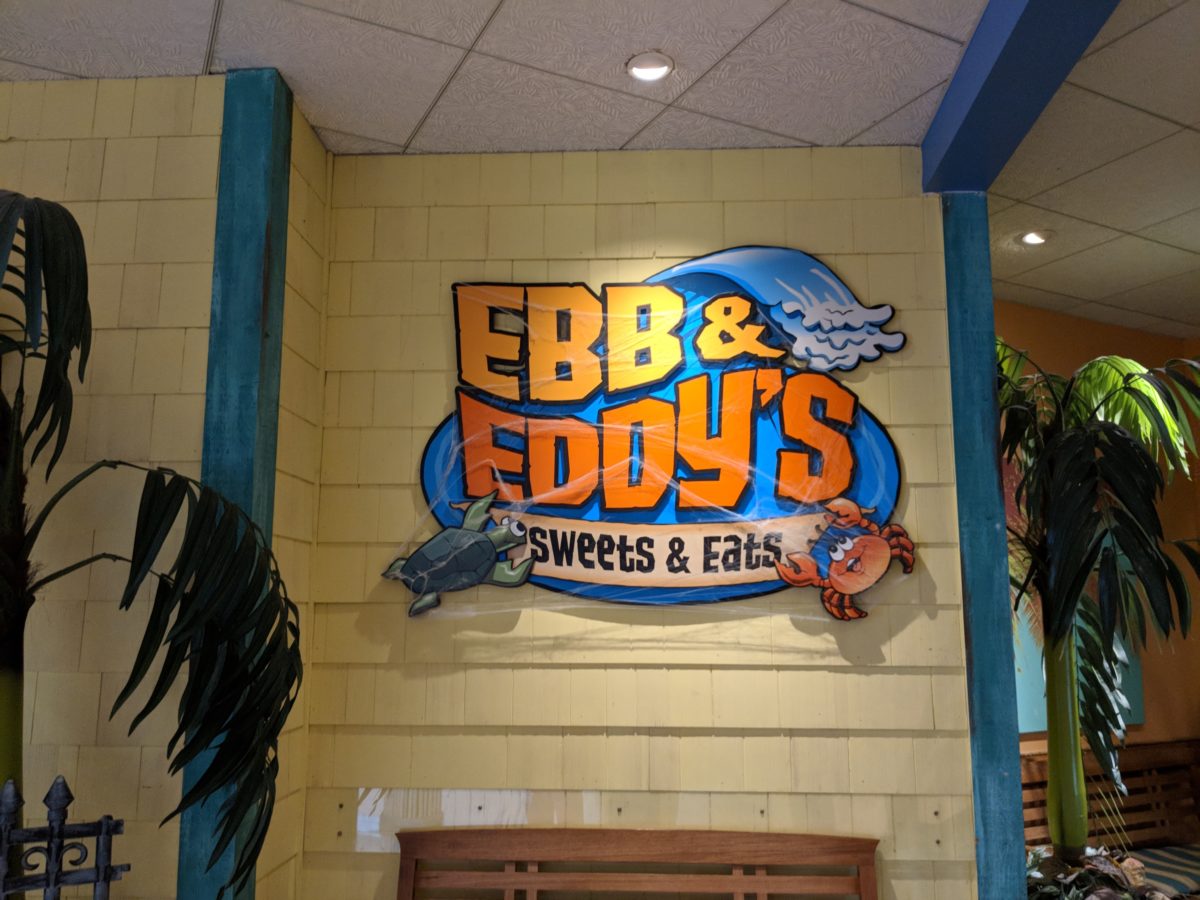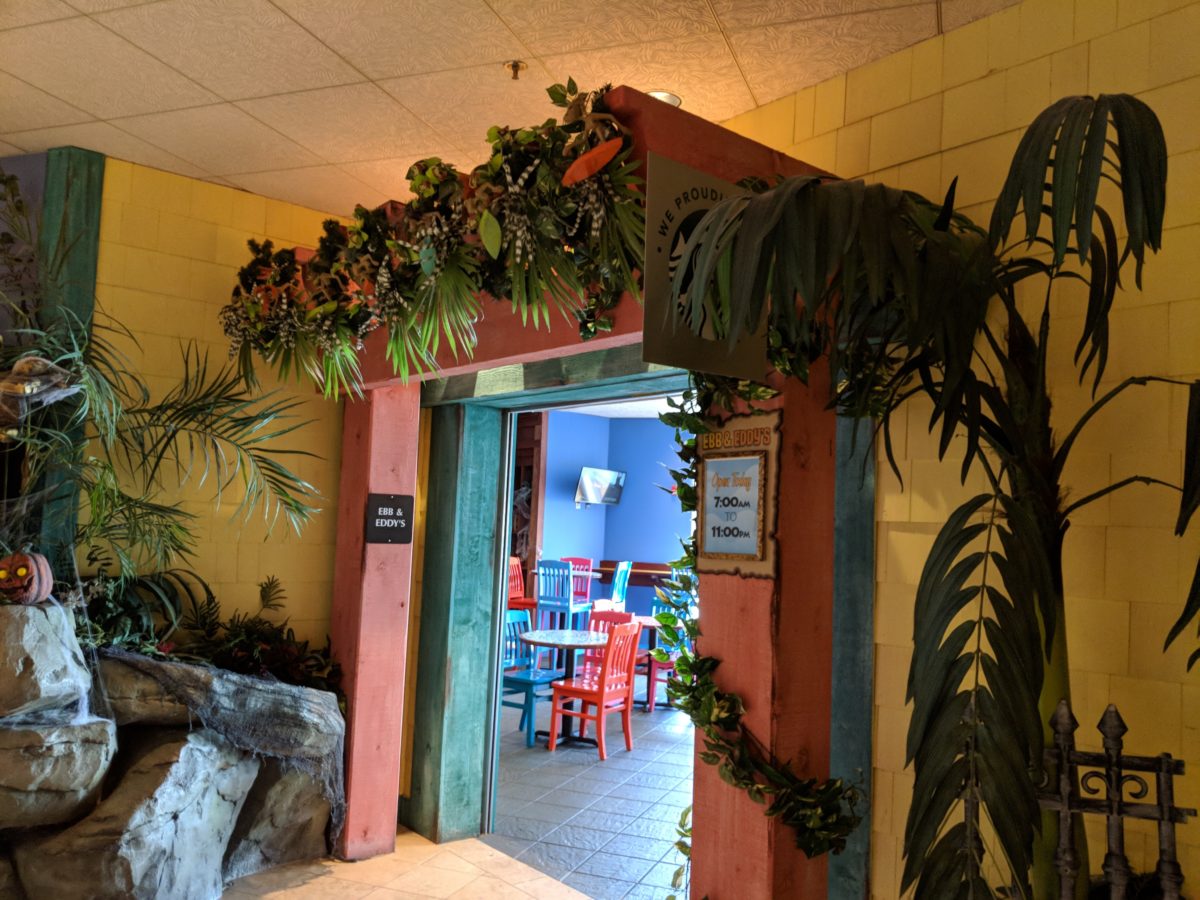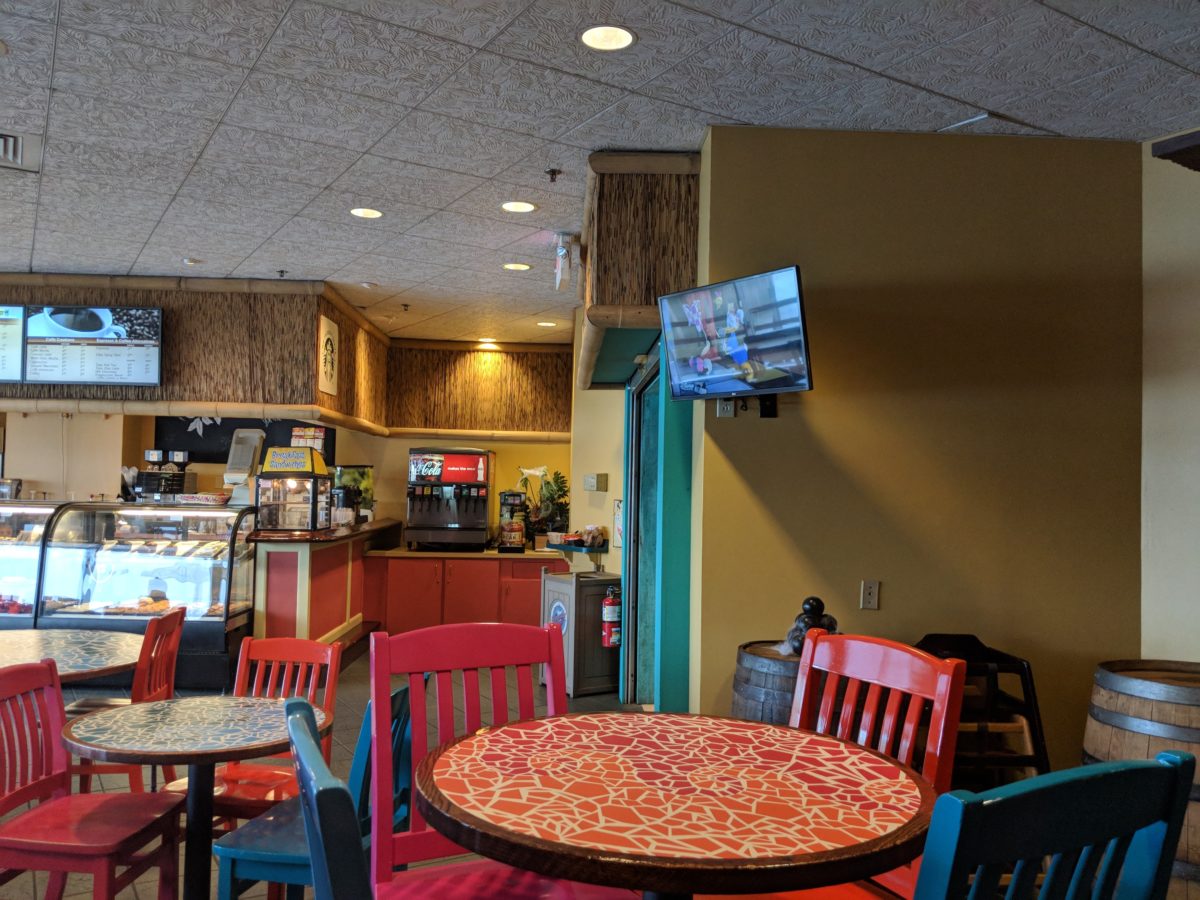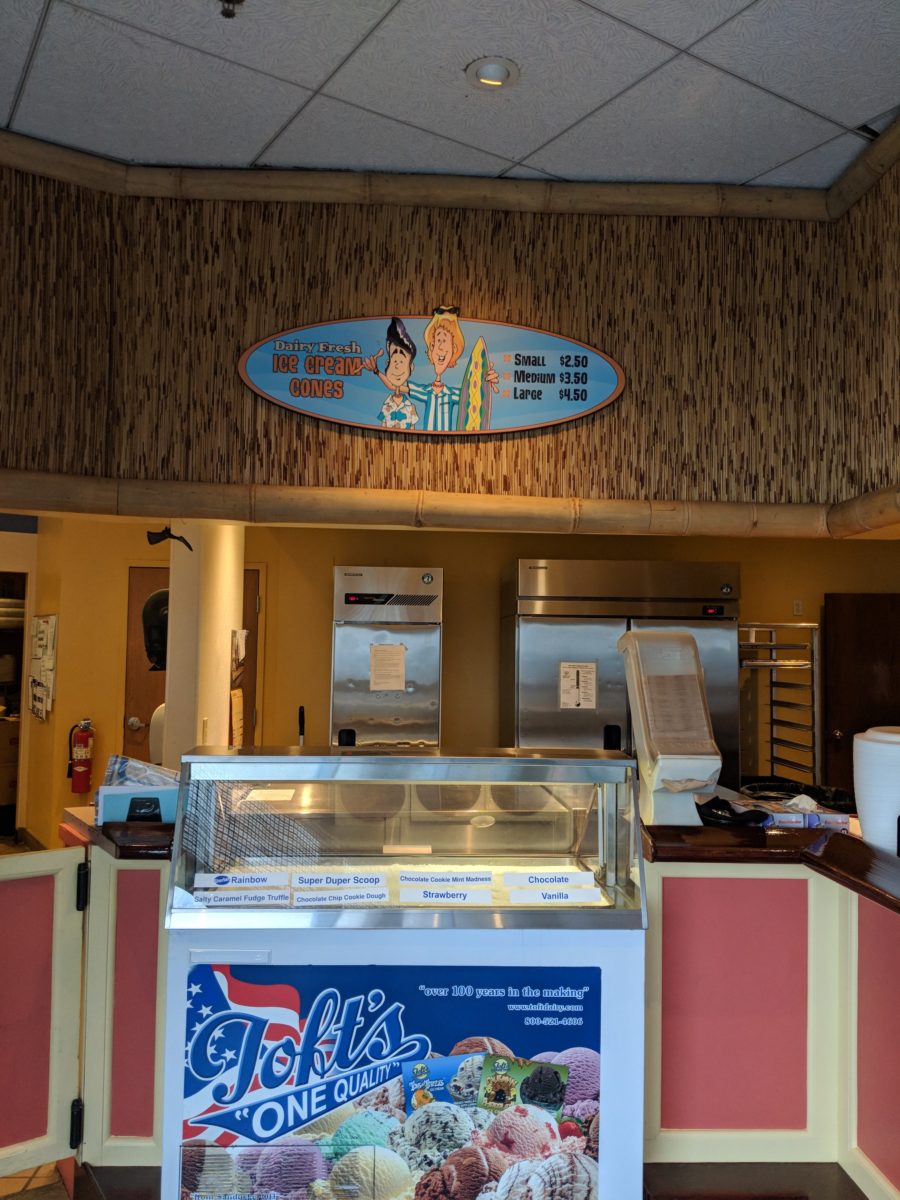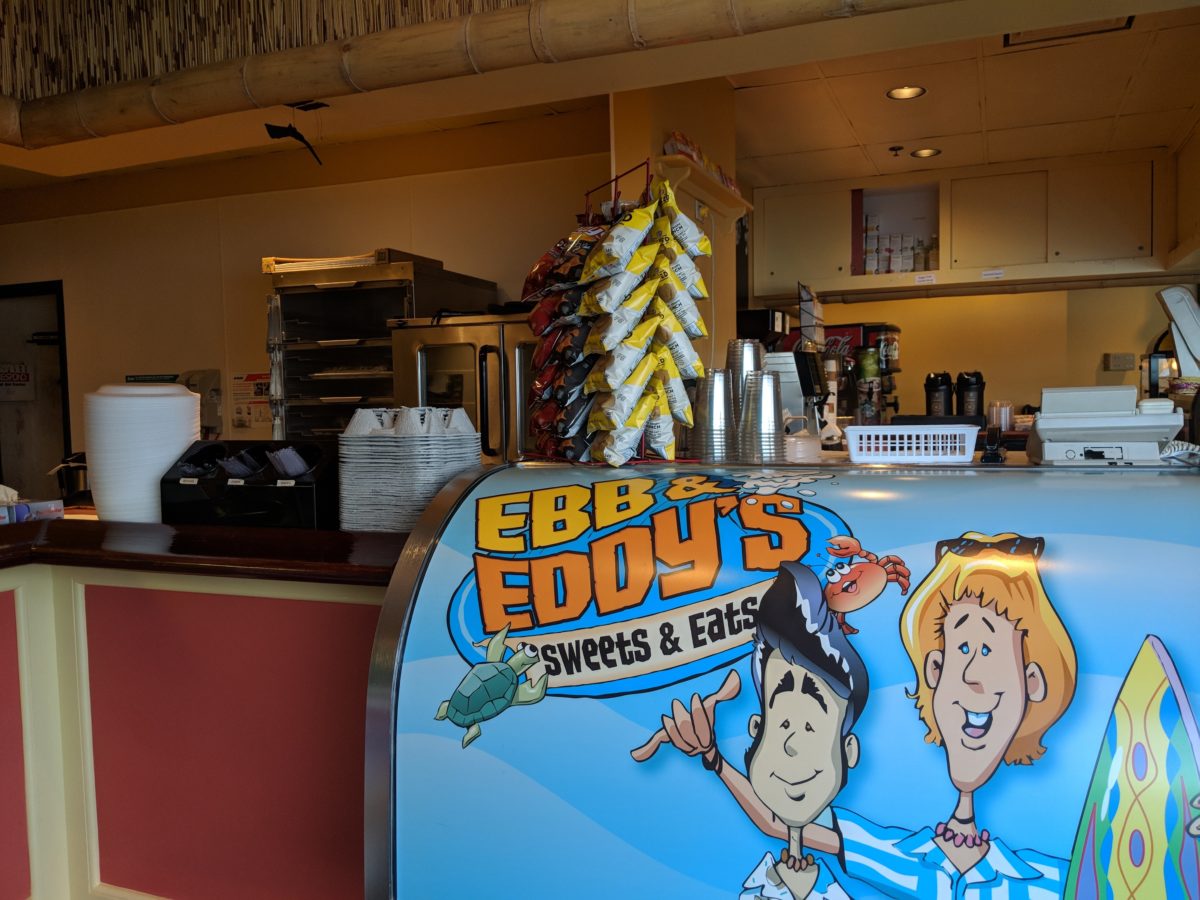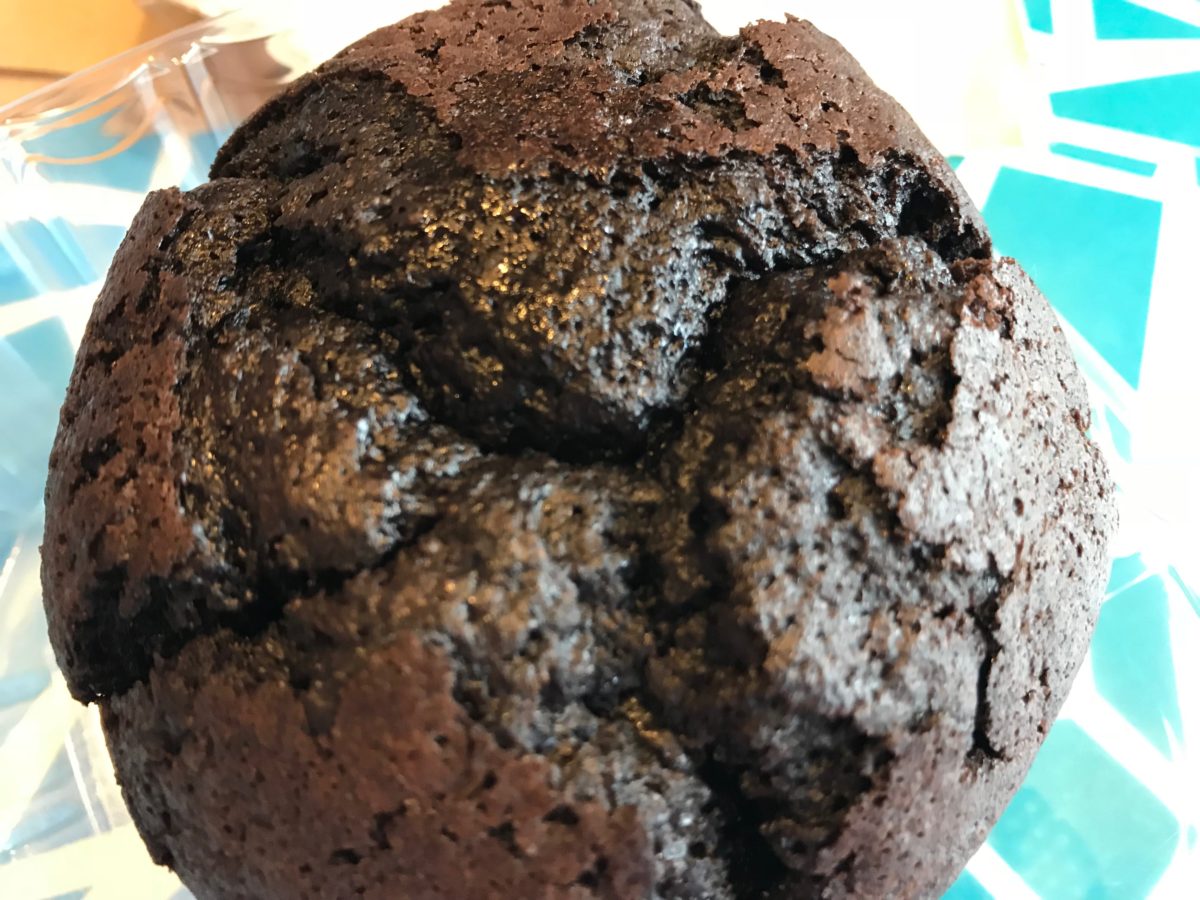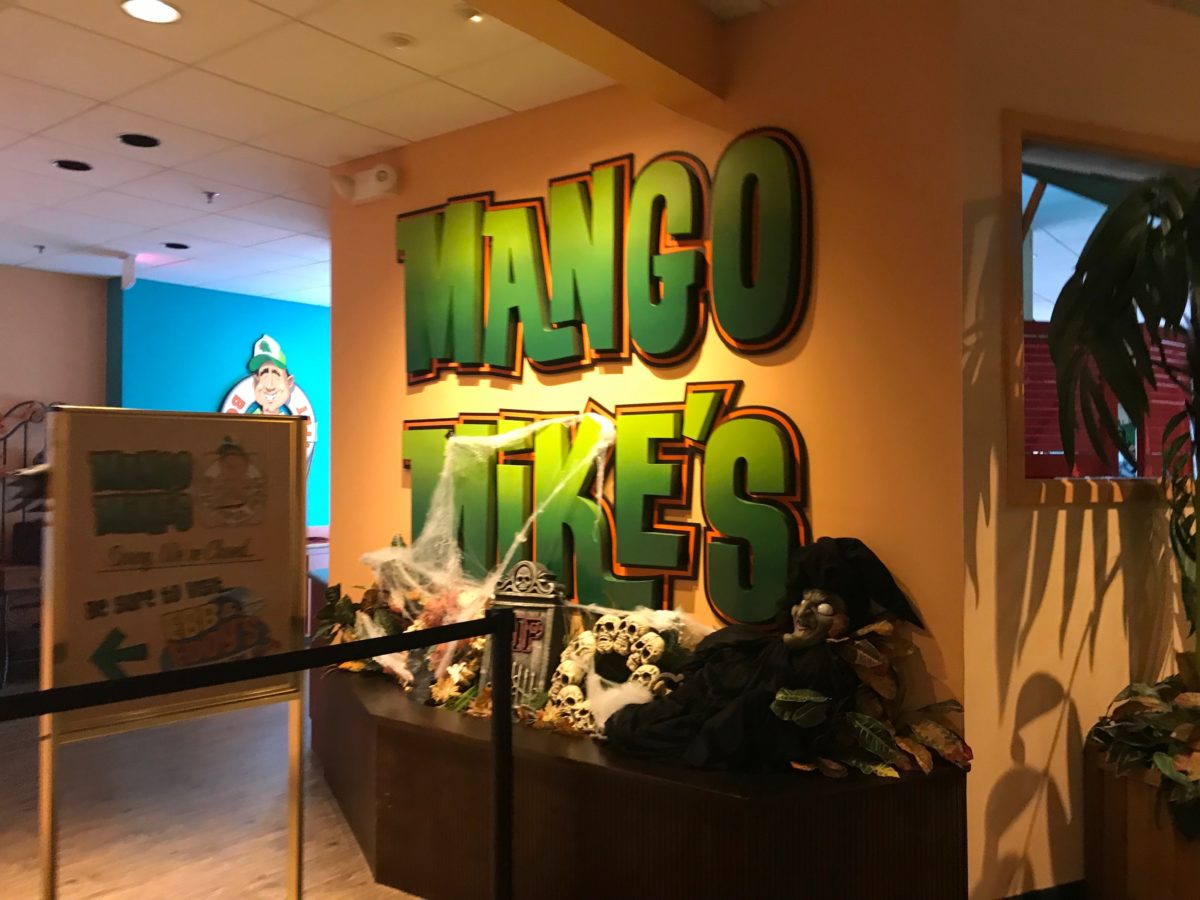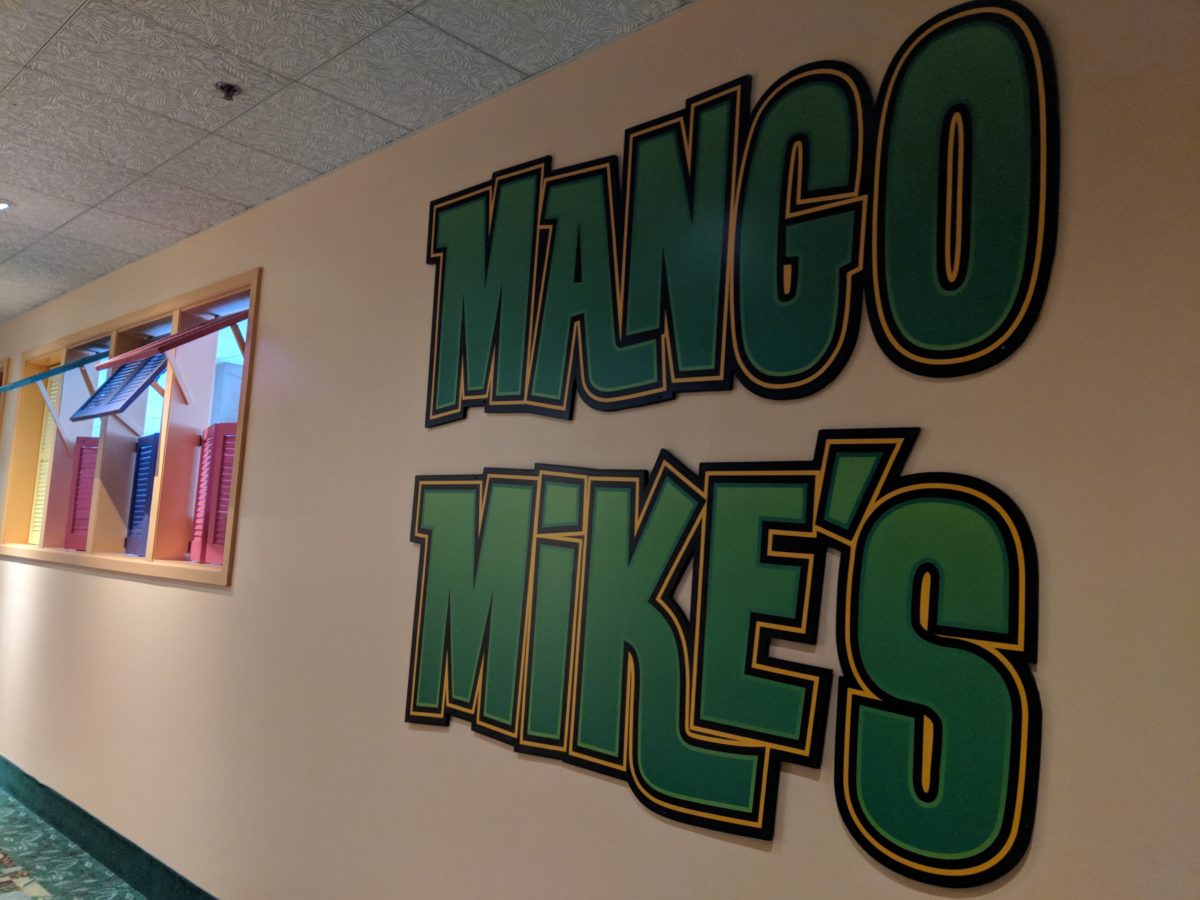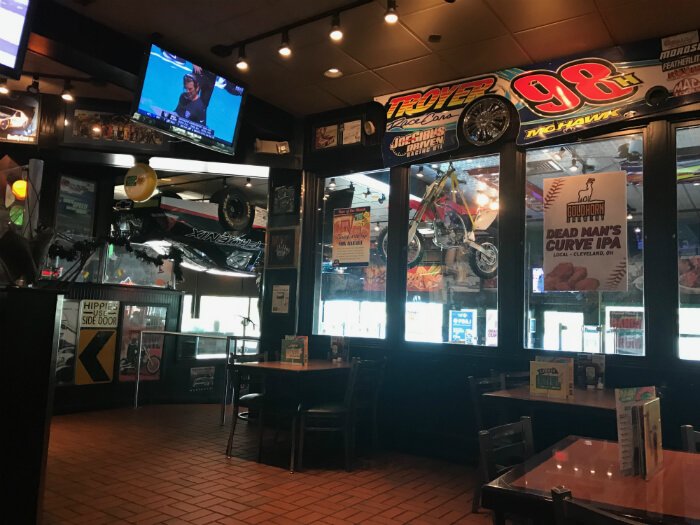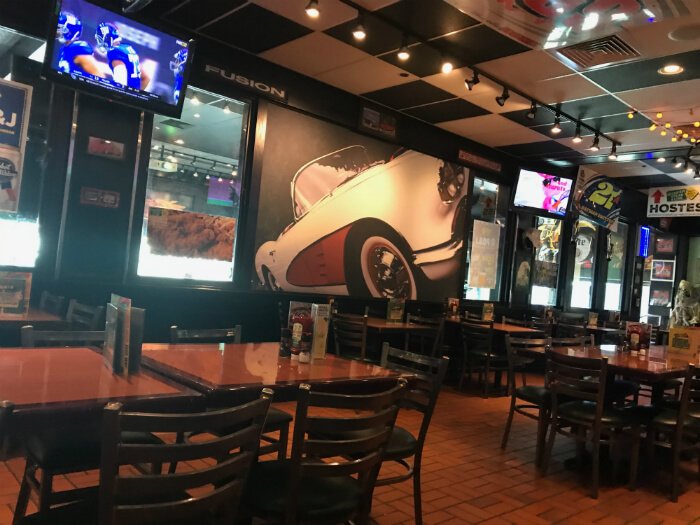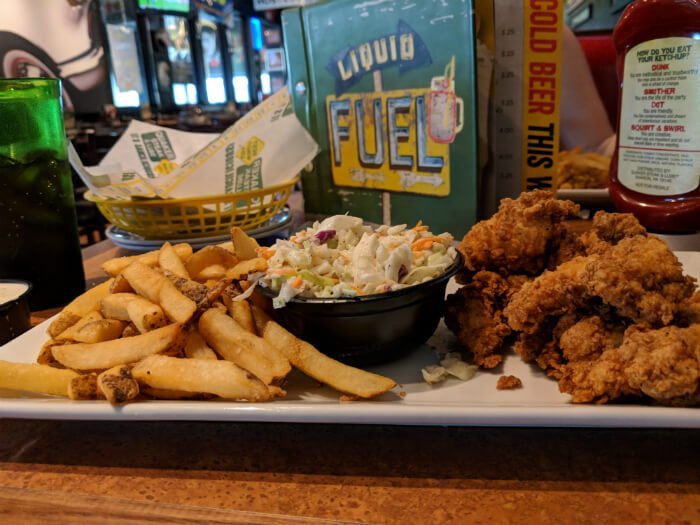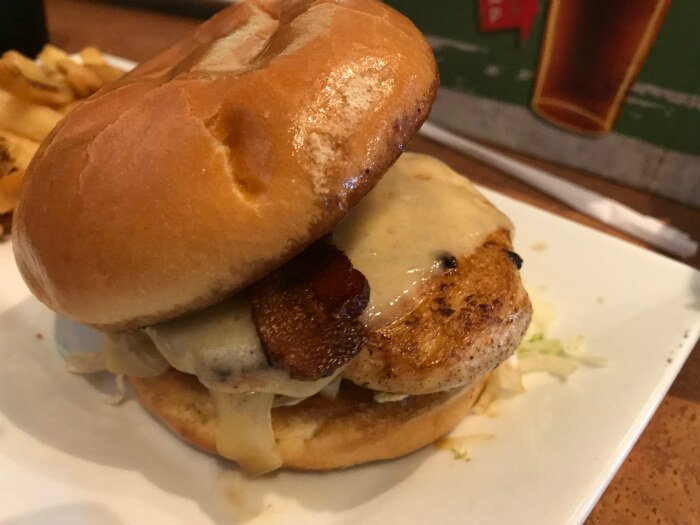 6. Hotel layout
I really, really love the way the hotel layout; whoever designed this hotel was a genius.  You can walk through the hotel without having to leave (which you can see in the above video), and I really like that because sometimes the weather doesn't always cooperate during a vacation and it's nice to know that you can head to breakfast in the morning or dinner at night without having to get soaked if it's raining.  Also, because of the way the building is designed, there are a lot of rooms with bay views, which is great.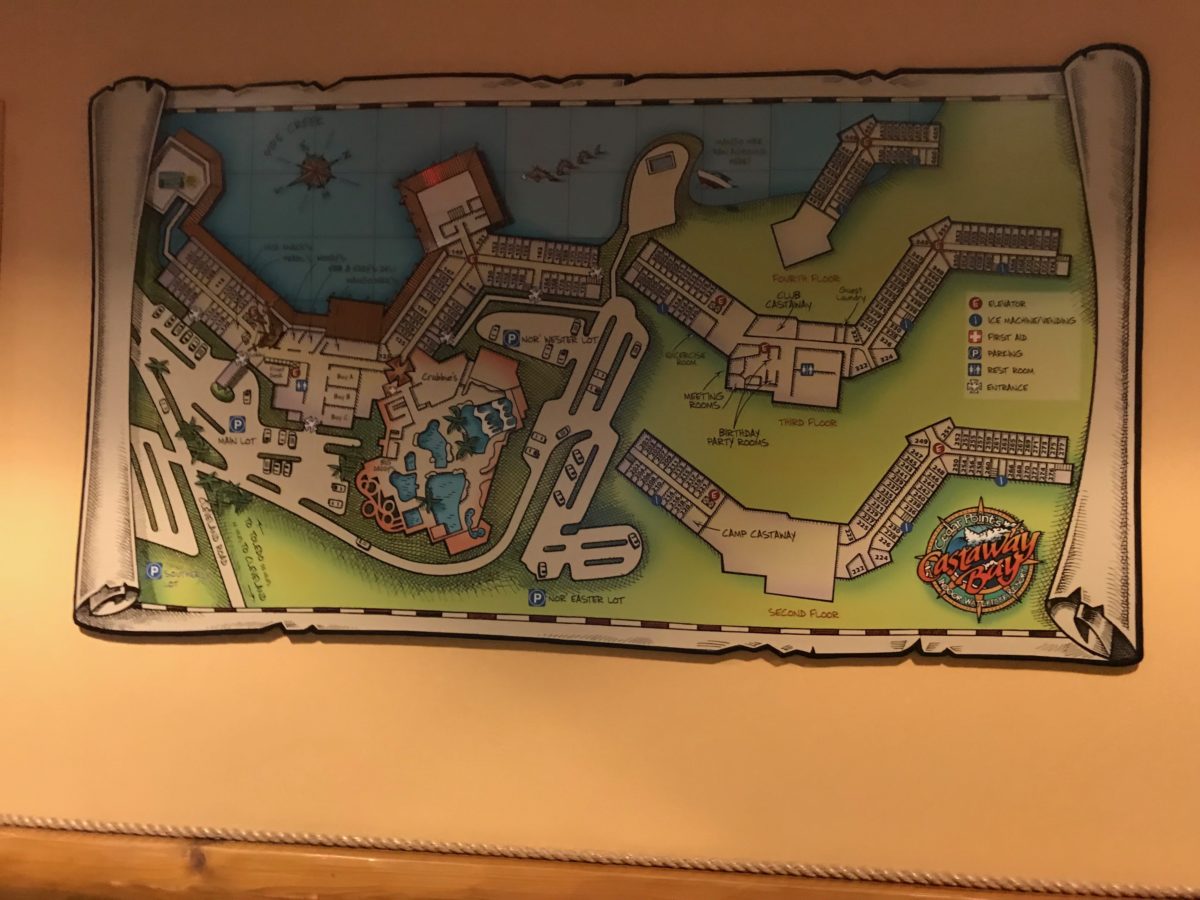 7. Arcade
Another fun thing that, due to the great layout of the hotel, is convenient for all guests to enjoy is the arcade.  You can get game cards and have a lot of fun, and it's conveniently located right next to the waterpark so if you have differing opinions on how to spend the day, your family can easily split up.  With the hotel having a great arcade and on-site water park, these are even more options for great family fun activities for your Sandusky vacation.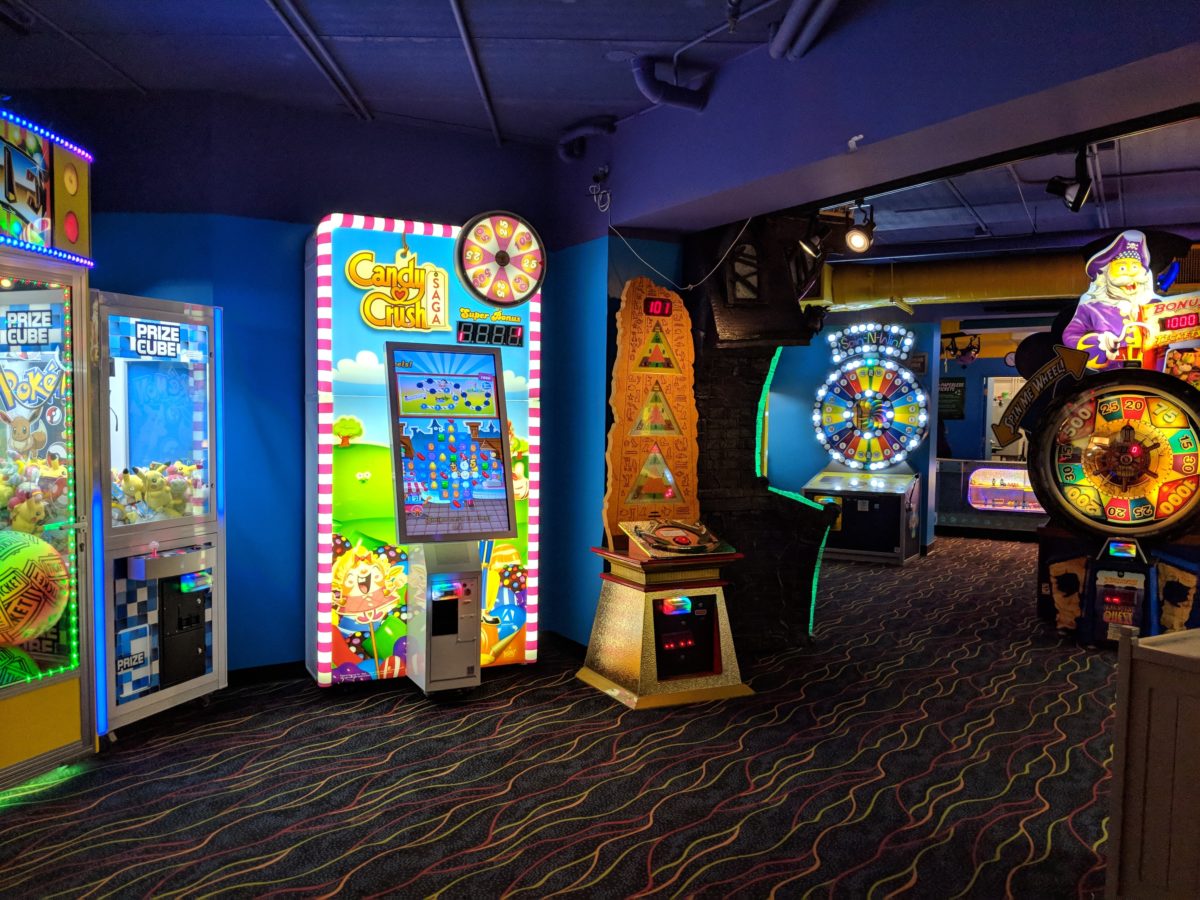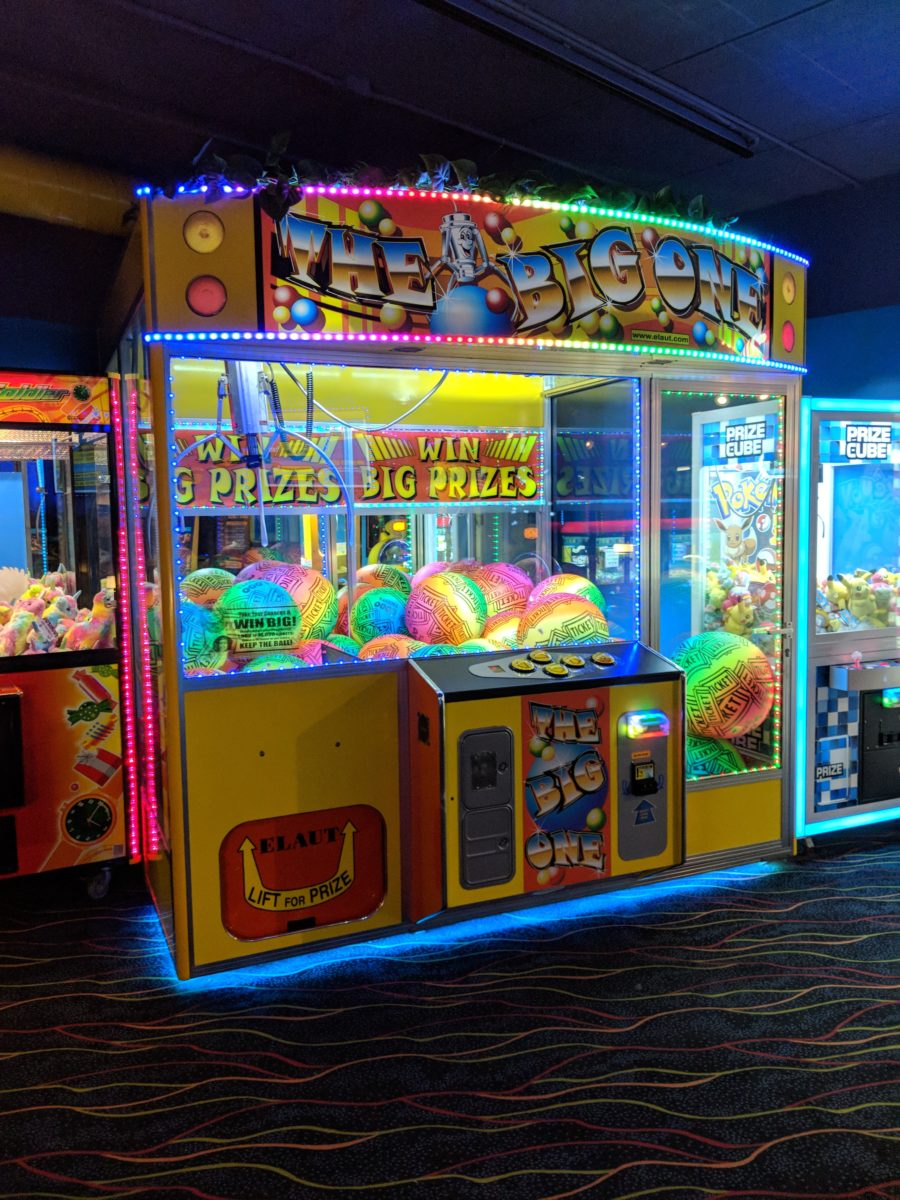 8. Activities for Children
There are a lot of great activities for the youngest members of your family.  One fun thing you can do right at the hotel is your children (and you!) can meet & take pictures with your favorite PEANUTS characters!  This happens right in the hotel lobby, which is incredibly convenient due to the great hotel layout.  There are also a lot of other great PEANUTS (& Caribbean) themed family fun activities, like arts & crafts at Camp Castaway, coloring on T-Shirts and backpacks, games, a Karaoke parties, dance parties, movie nights & more.  These are just more examples of how staying at Castaway Bay Resort can make your family's trip to Sandusky such a complete, wonderful experience that your family will always remember and treasure.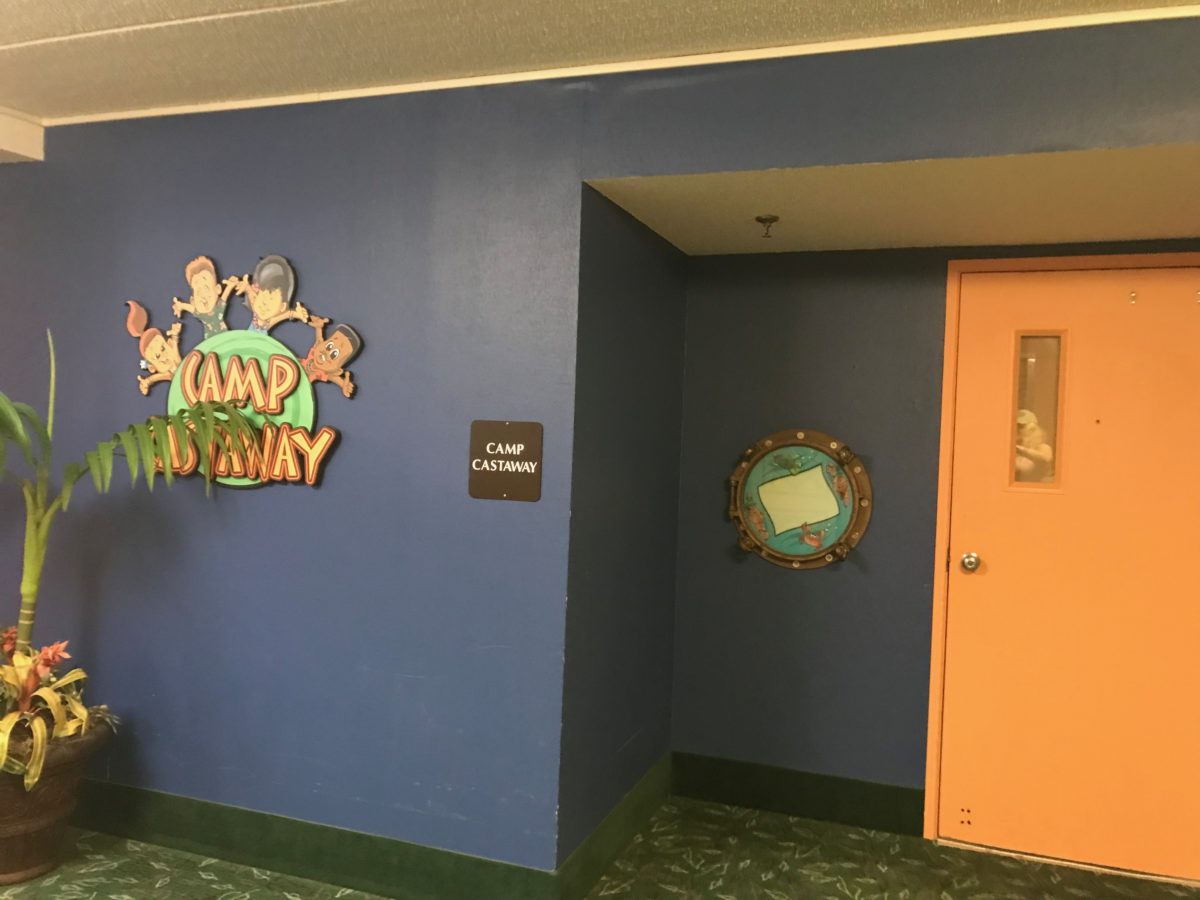 9. Parking
The parking here is free, which is really great and was an unexpected surprise for me when I arrived here.  There is also plenty of parking throughout the resort and you can often park near your room and the resort offers a lot of carts for your luggage, so it makes unloading and loading up your car even easier, which makes your whole trip better.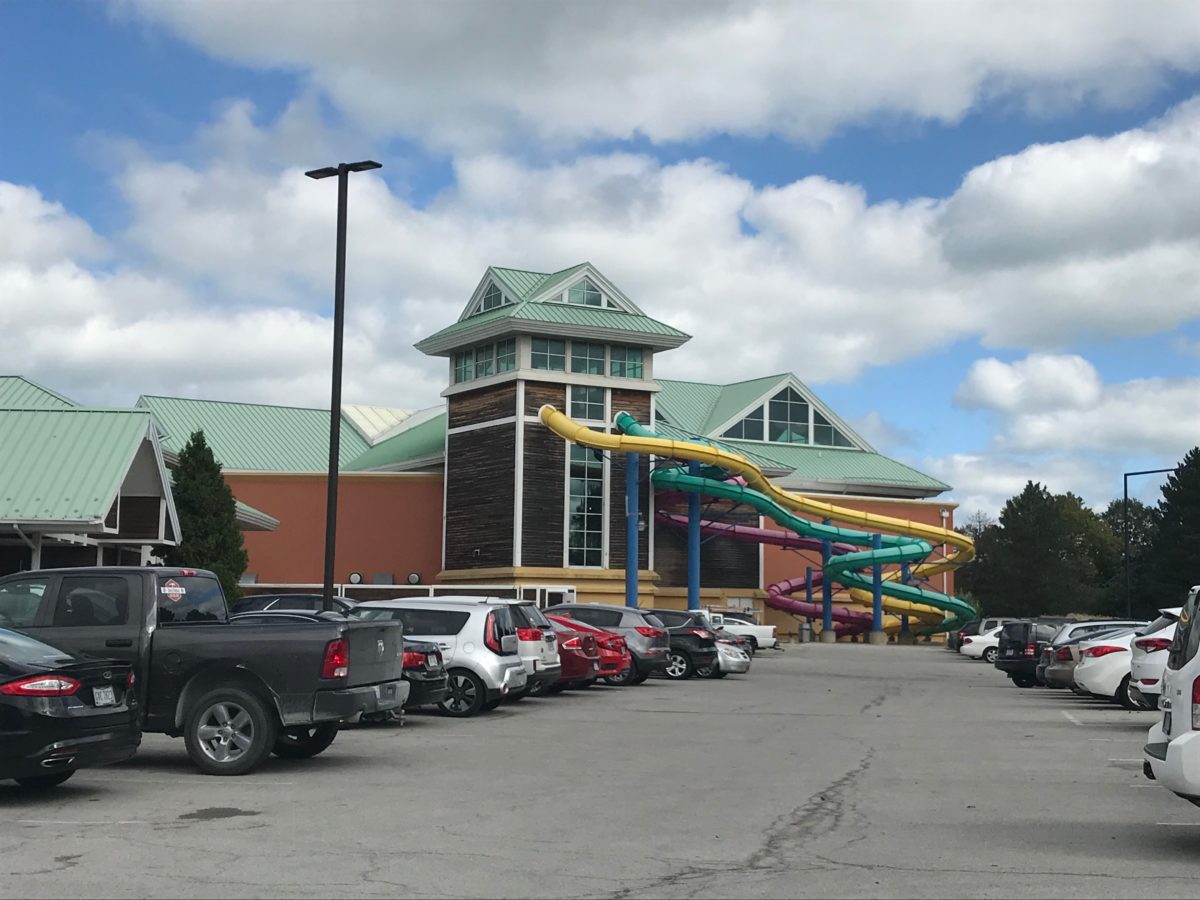 10. Signs
A small detail that may seem small but really matters when you are there is the signs they provide.  I've been on family vacations before at resorts where I've gotten lost when trying to find my room at night (which, let's face it, is the last thing you want after you've been on your feet walking around a theme park all day), but the signs are incredibly helpful.  They are also telling you which directions things are (dining, lobby, waterpark, etc.) so that you know if you've gotten close to your destination and if you've gotten lost, you can quickly figure out what you did wrong and find your way.  This may seem insignificant, but it just makes your vacation better and puts you in a better mood and makes you want to come back more after your trip is over.