If you click on the links in this post, we may earn money from the companies mentioned in this post, at no extra cost to you. You can read the full disclaimer here.
I just came back from a wonderful trip to Pittsburgh, Pennsylvania and I had the pleasure of staying at the Wyndham Grand Pittsburgh Downtown hotel. I was pretty sure I was going to like to staying there based on everything I had heard about the hotel, but even so the hotel far exceeded my expectations! I think if you are planning a trip to Pittsburgh you should consider staying here, too. Here are 10 reasons why: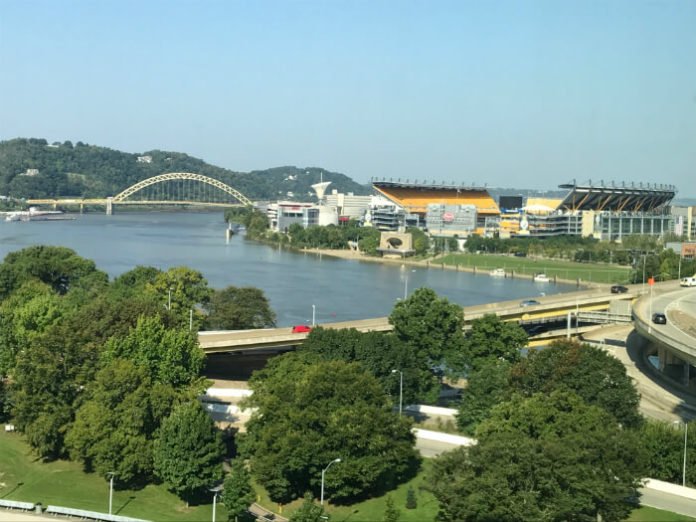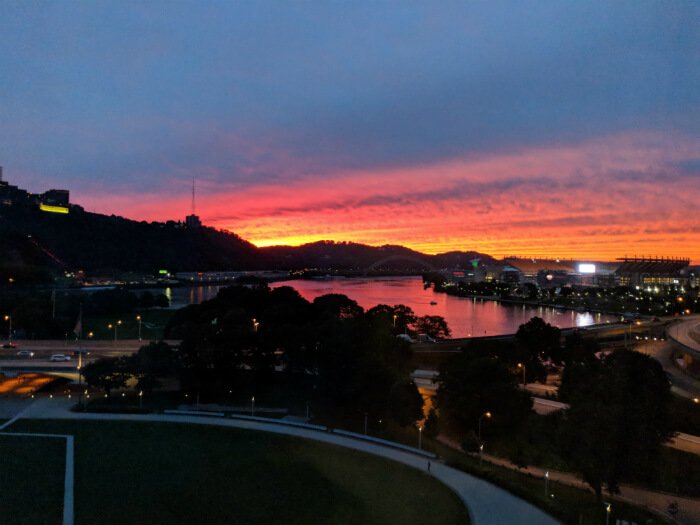 My favorite part of my stay here by far was the view from the room. I could see the Allegheny River, the Duquesne Incline and Heinz Field all from my room! It was beautiful during the day, at night and during the sunset! I could have seriously spent most of the time of my trip in my room just staring out the window and I would have had a great vacation.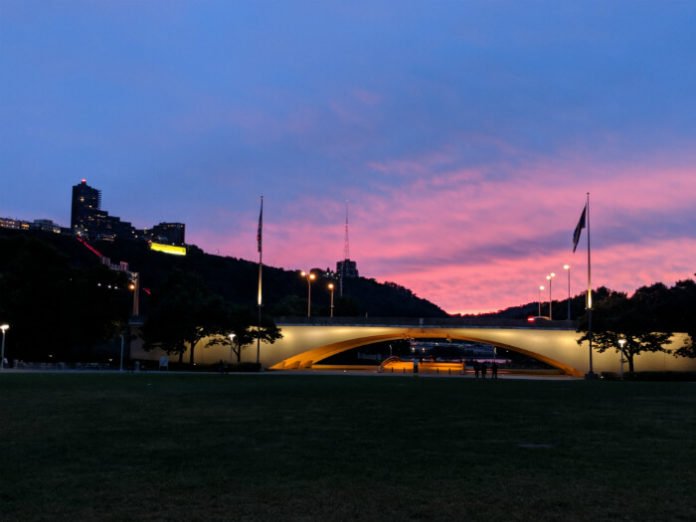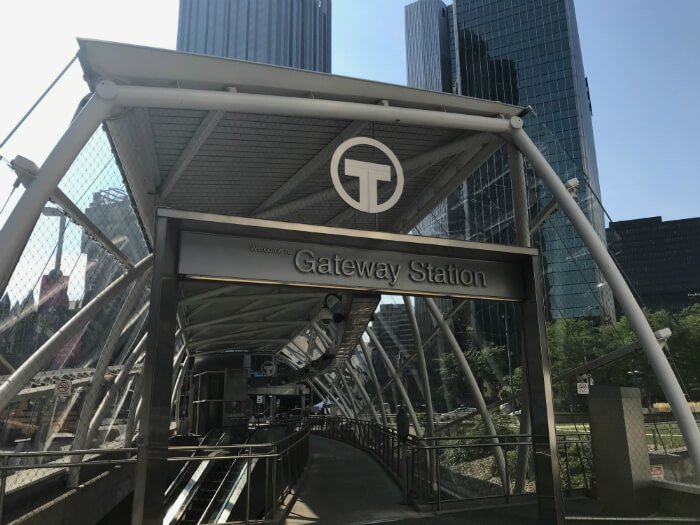 The hotel's downtown Pittsburgh location is absolutely ideal for enjoying Pittsburgh. It's in a brightly lit area where I felt safe walking at night. The hotel offers a free shuttle for anything within a mile and a half, but I honestly do not recommend relying on it because unless you are in no rush whatsoever, it can take awhile for the shuttle to come, even if you call ahead of time. But that's okay because the Gateway Station is just a short walk away. You can take the T (Pittsburgh's light rail system) to many different places around Pittsburgh and it is free to most locations, like if you want to visit PNC Park (where the Pittsburgh Pirates play) or Heinz Field (where the Pittsburgh Steelers and Pittsburgh Panthers play). Additionally, Wyndham Grand Pittsburgh Downtown is also within walking distance of tons of different eating options at Market Square. I was able to do everything I wanted to do in Pittsburgh without having to pay for transportation or drive anywhere, which is good because even though I had a car, I didn't want to drive around PIttsburgh myself since I'm not very familiar with the area.
3
Dining options in the hotel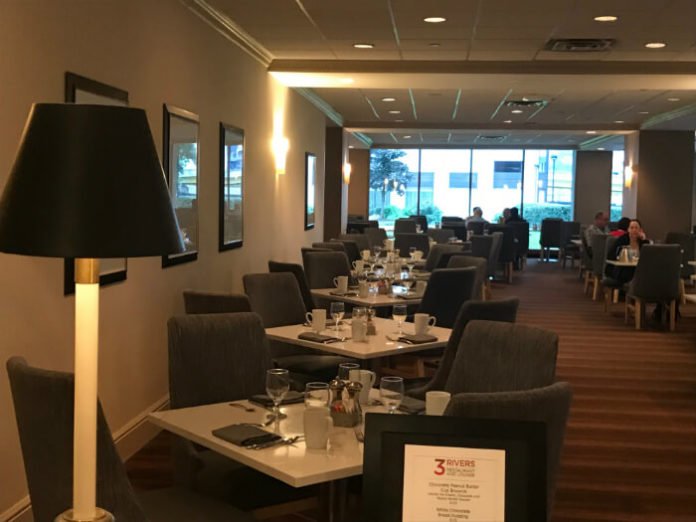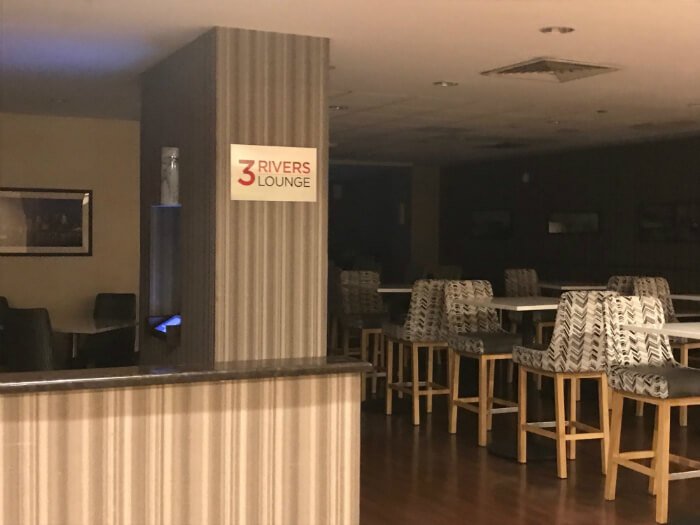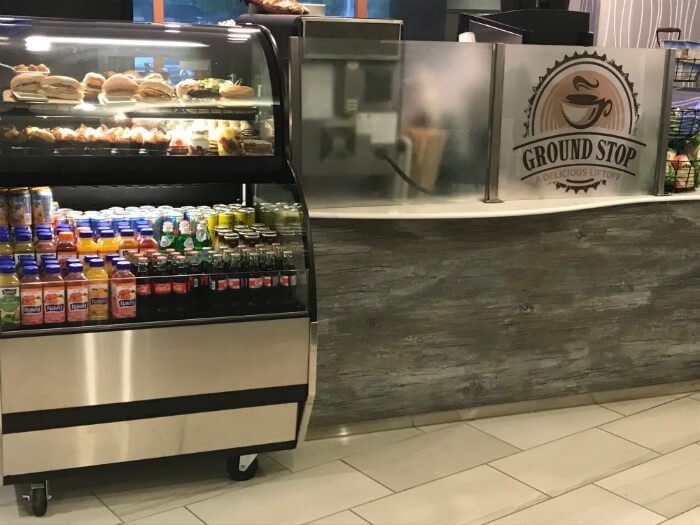 If you are staying at the hotel and you get hungry and you don't want to walk to Market Square or take the T, then you'll be happy to know that the hotel has multiple dining options. You can enjoy a nice sit down meal at 3 Rivers Restaurant & Lounge. If you are looking for a nightcap, you can try 3 Rivers Lounge, which offers a lot of wines, craft beers, signature cocktails & spirits from around the world. My favorite dining option was Ground Stop. You can get Starbucks coffee there all night long, which is great if you are flying into Pittsburgh and you arrive at a weird hour and need to wake up. In addition to coffee, Ground Stop also serves other beverages as well as sandwiches, salads & snacks.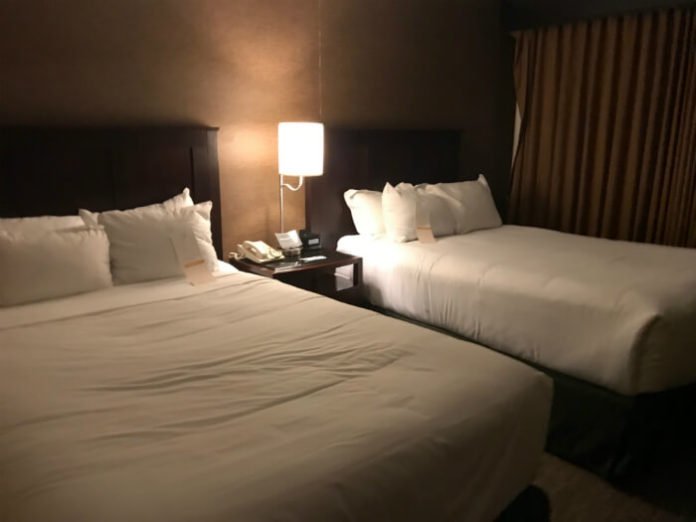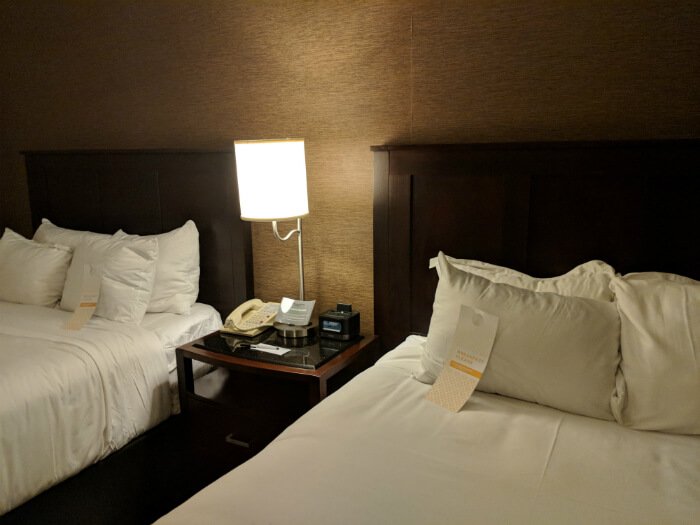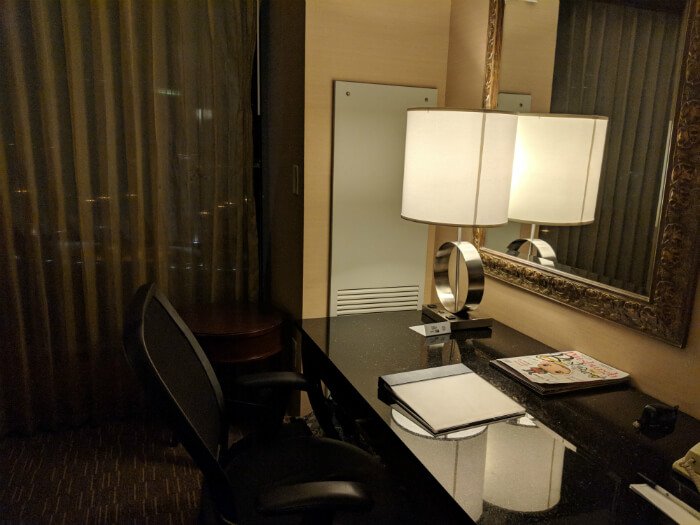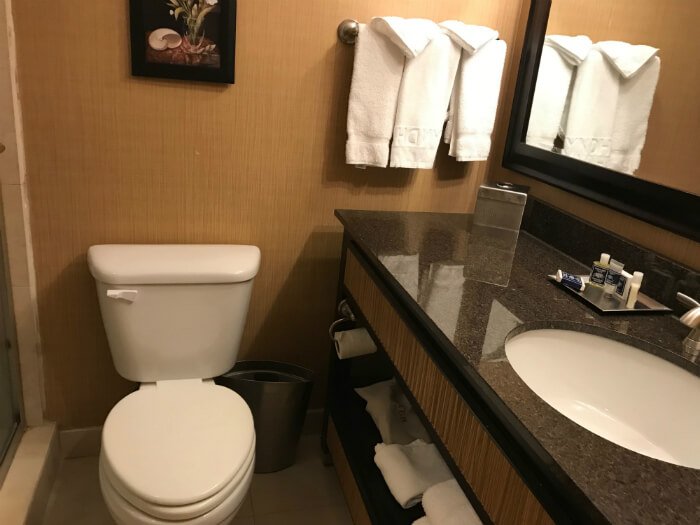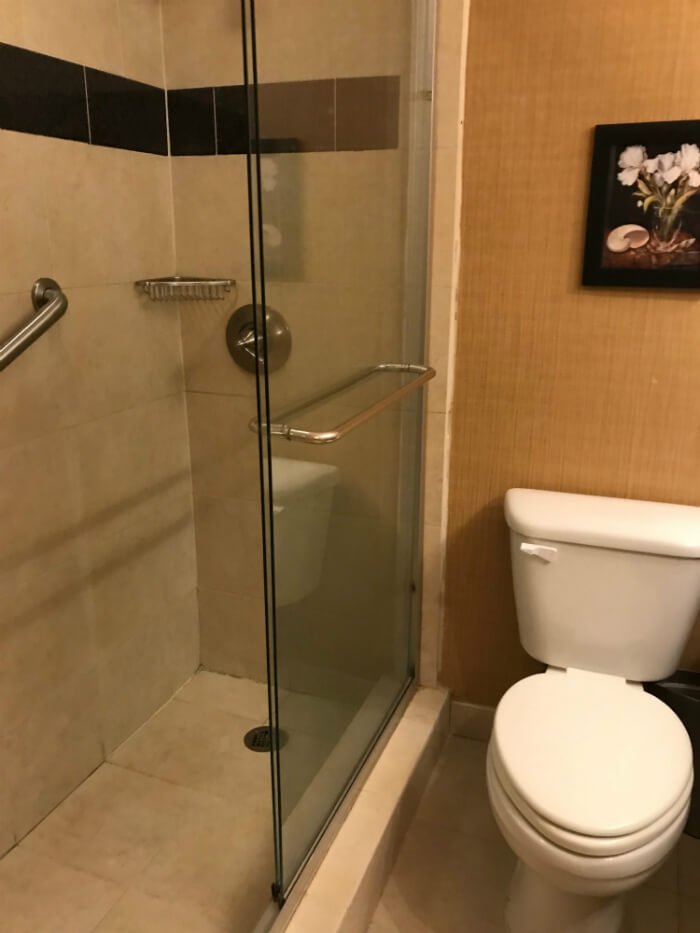 I really liked the rooms at the hotel. They were attractive and, more importantly, the beds were incredibly comfortable, and really helped me have a good night sleep.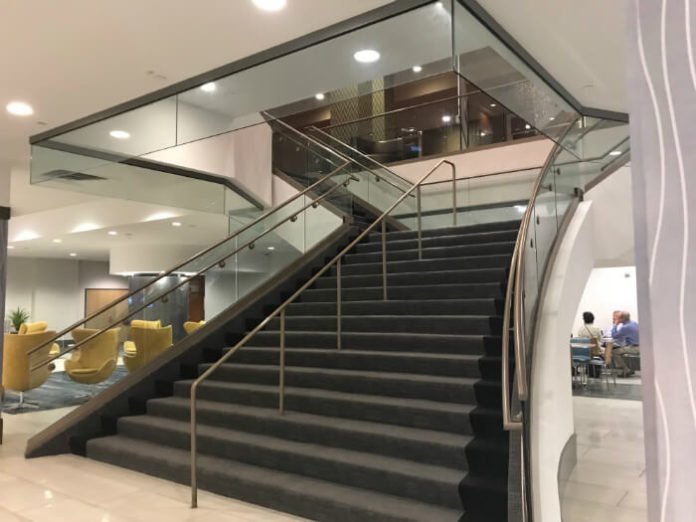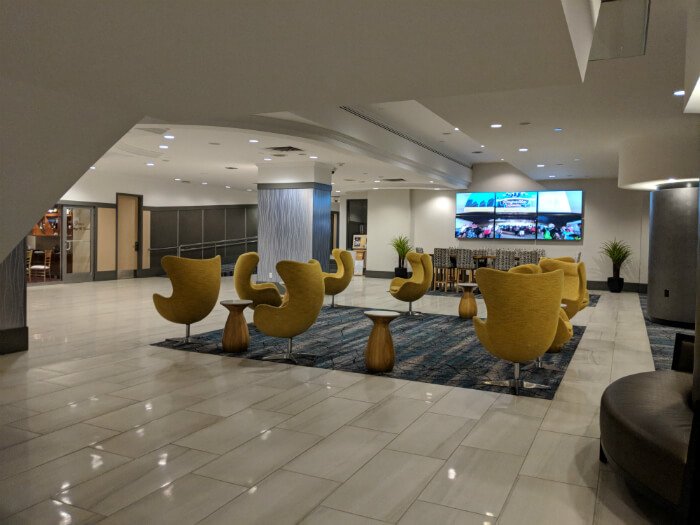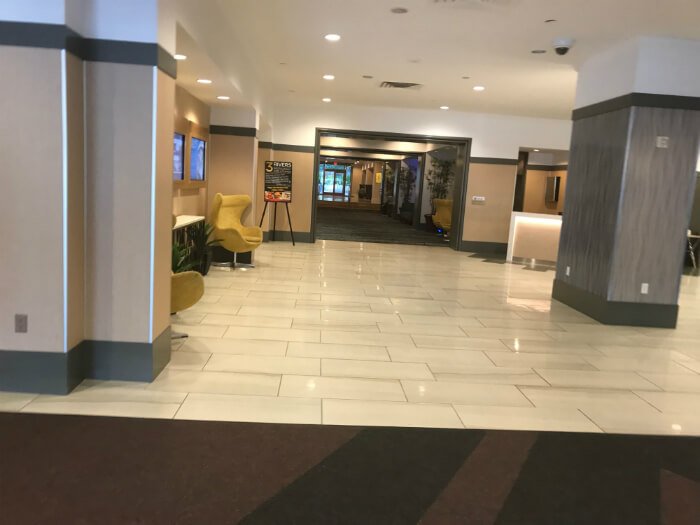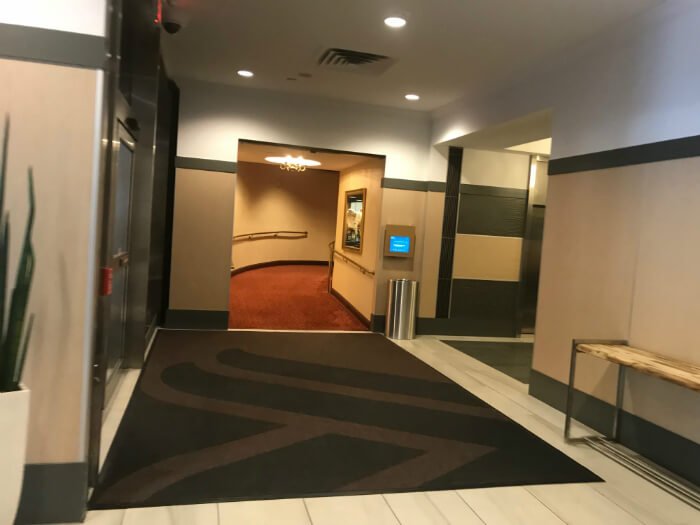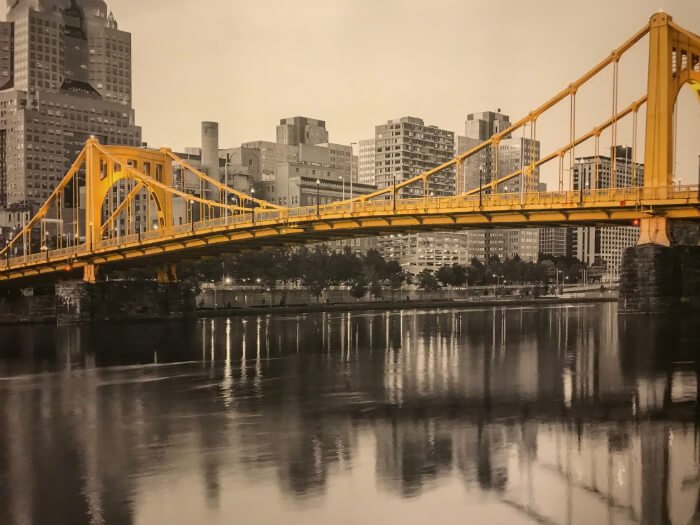 The lobby is absolutely gorgeous and quite large. There's comfortable furniture, beautiful artwork up and a nice combination of being upscale yet inviting.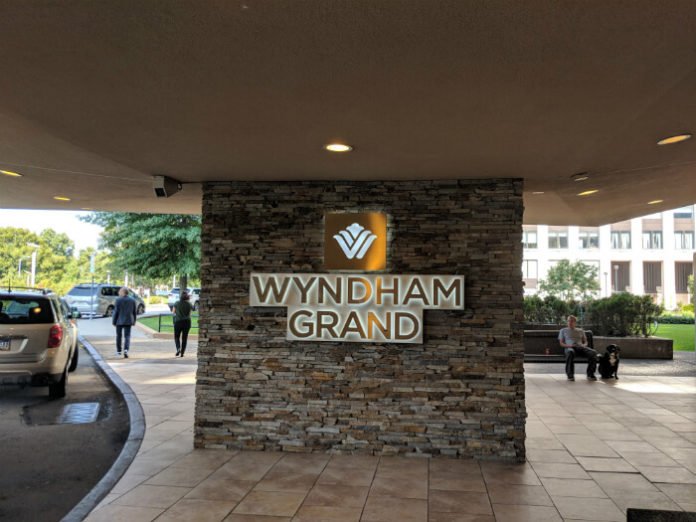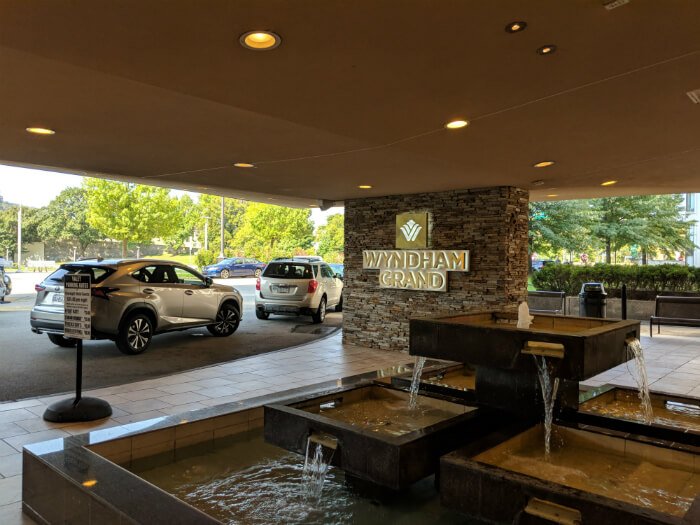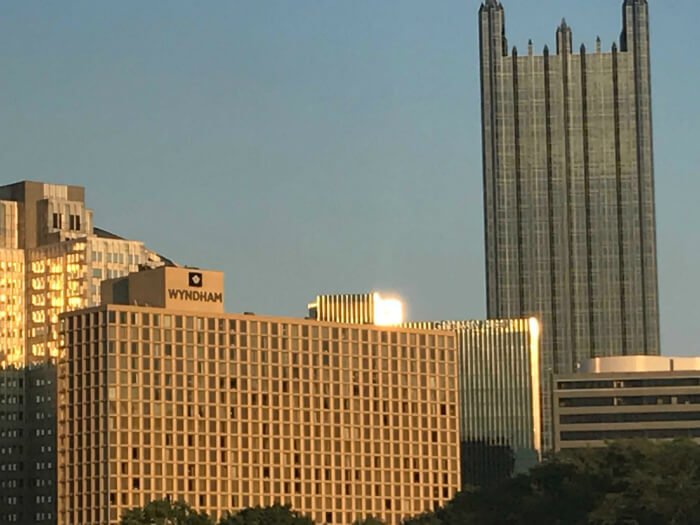 Not only is the hotel beautiful on the inside, but it is beautiful on the outside too, with an attractive building (that shows up well when you're taking a three rivers boat cruise) and a beautiful fountain near where you can pick up your valet parking and unload your car if you do park your car (and I would recommend you park your car if you drive here because, as I mentioned before, driving around Pittsburgh, especially if you are not used to it, can be quite difficult).
This is one of the friendliest staffs I ever encountered during my many stays at different hotels! The large majority of employees here are helpful, nice and just pleasant to be around.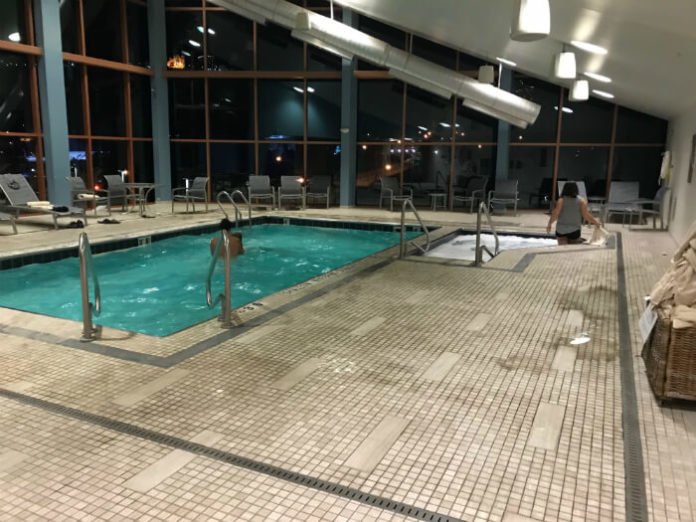 I don't always expect hotels with a great location to have a pool because they are usually trying to maximize the space because the land is so valuable, so I was very pleased that this hotel had both an indoor pool and a hot tub! It's great that the pool & hot tub are indoors, too, as the weather in Pittsburgh can be so unpredictable and can change quite quickly. The pool is not large but it's still a really great feature of the hotel.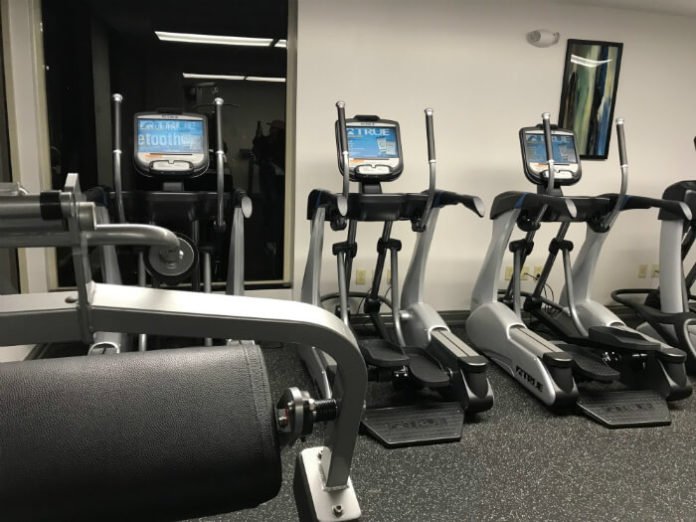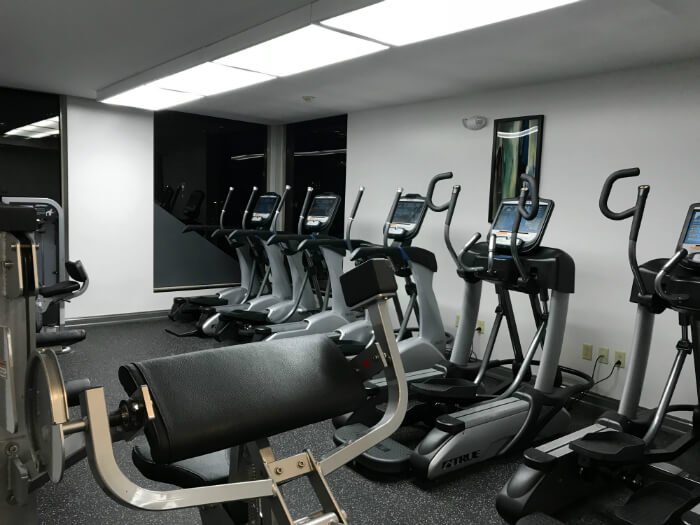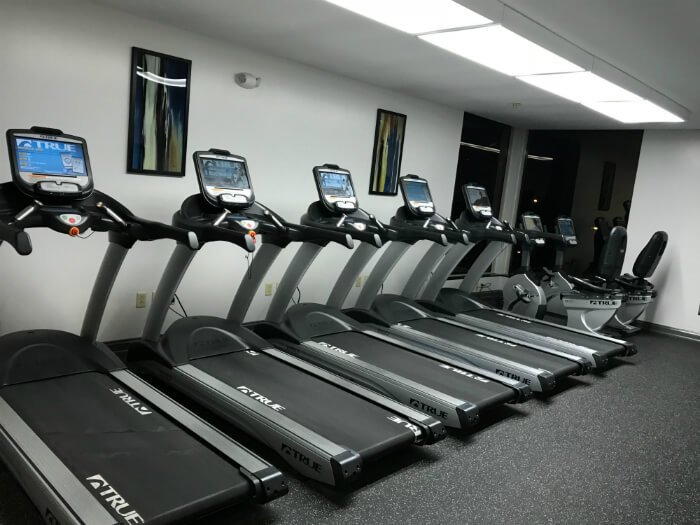 The hotel not only has a fitness center, but it's a really awesome fitness center, with a ton of different equipment to use, which is great if you want to work out during your Pittsburgh trip.