If you click on the links in this post, we may earn money from the companies mentioned in this post, at no extra cost to you. You can read the full disclaimer here.
Recently I stayed in Savannah, and I chose to stay in a suite at Homewood Suites by Hilton Savannah Historic District/Riverfront.  I got a great rate through a AAA discount and I booked directly through the hotel's website.  I was pretty confident going to the hotel I had made a good choice to stay there, but the hotel far exceeded even my highest expectations.  I think you, too, would have a great time at this hotel, for the following 10 reasons:
This hotel is in an ideal location in Savannah.  It is right by the Savannah River and it is within walking distance of many great restaurants & attractions.  For me, it was great because it was a very short walk to one of my favorite Savannah restaurants, The Pirate House.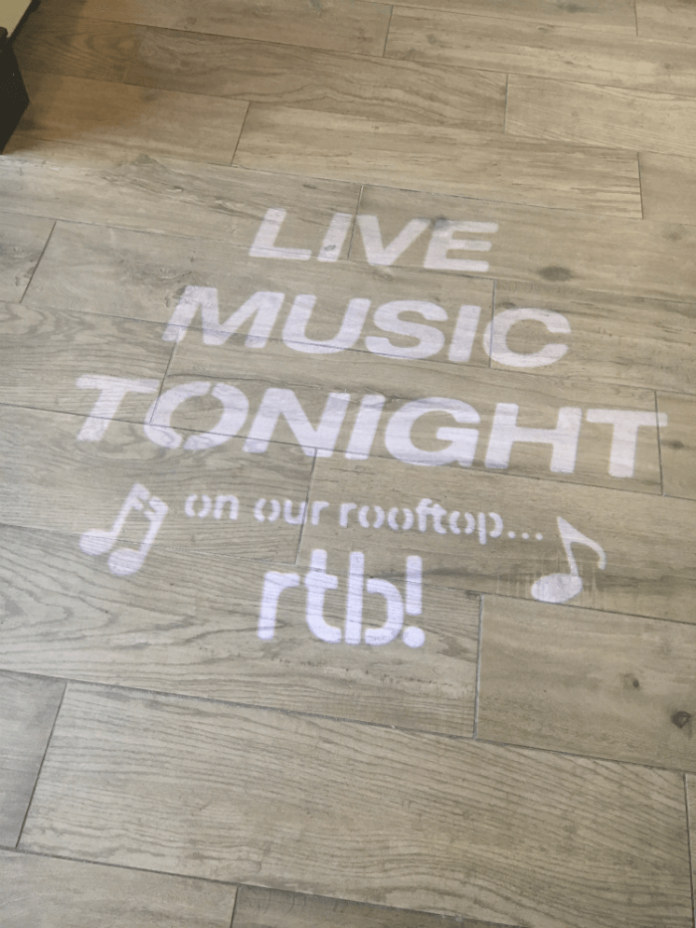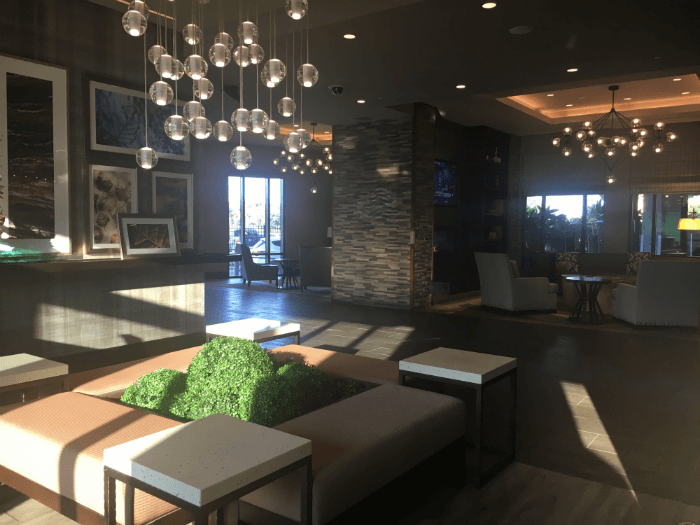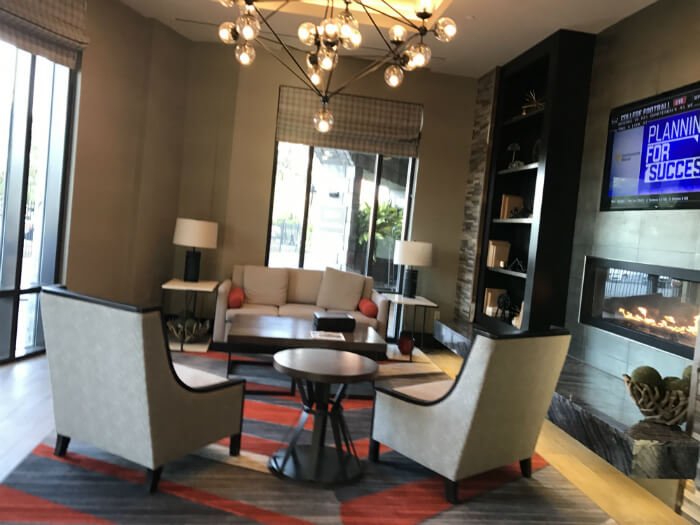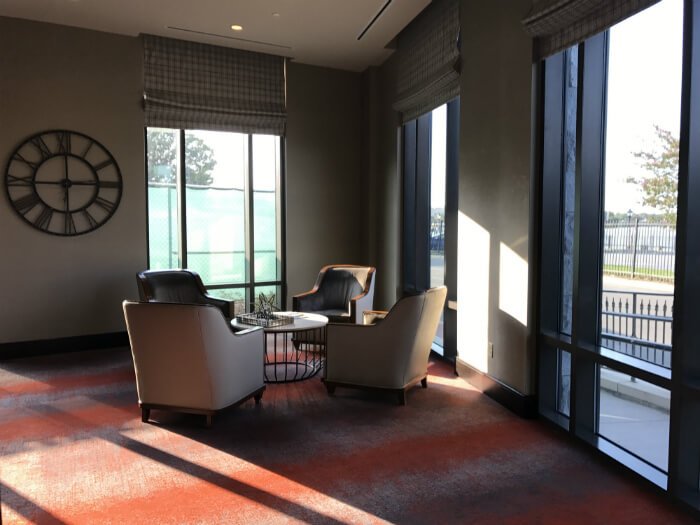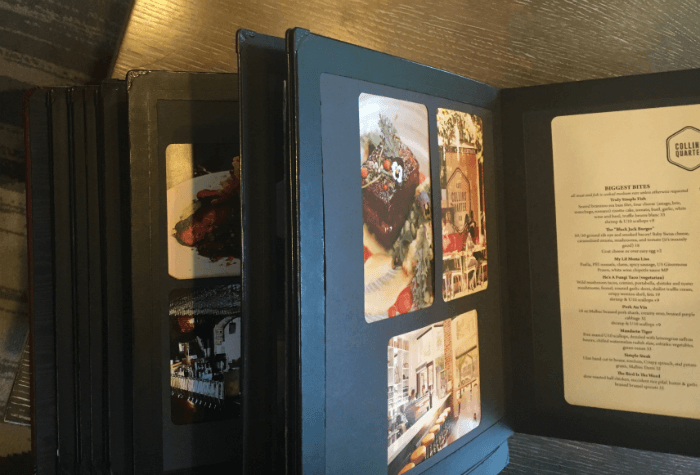 Beautiful décor of the lobby.  There were lights that projected on the floor letting you know what entertainment act would be playing at the rooftop bar.  There were comfortable chairs & a sofa and great small touches, such a large binder of menus of local restaurants.  It was like every small thing that you wouldn't think of that could make your vacation better, they already had thought of it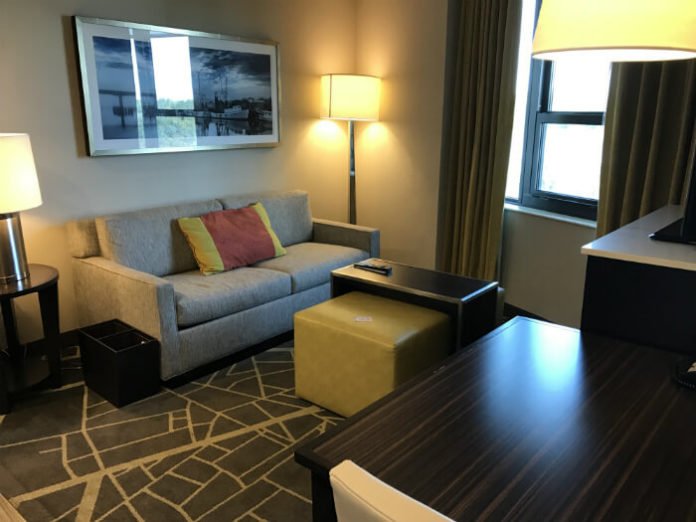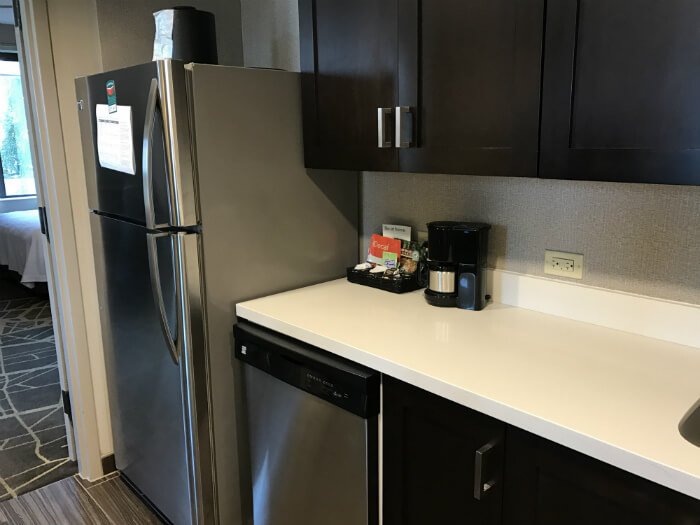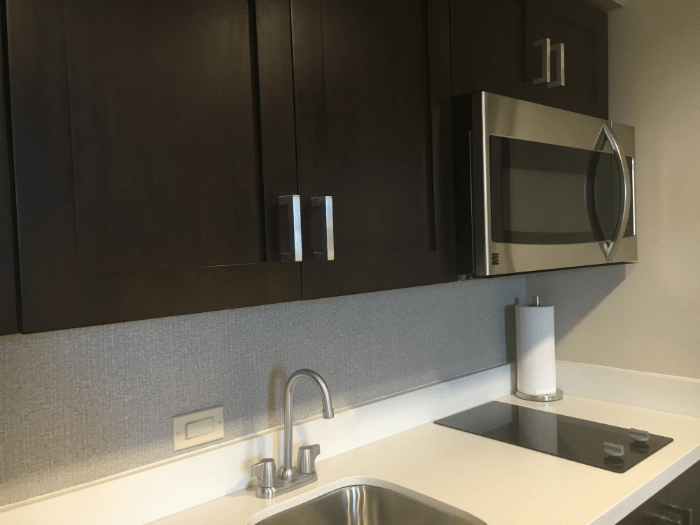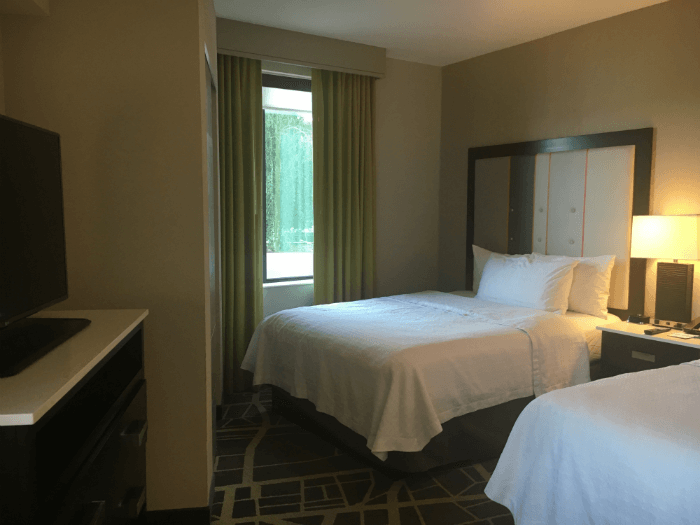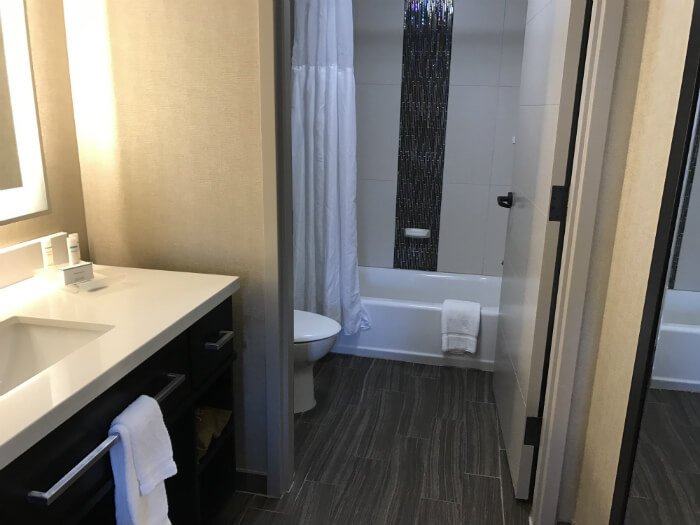 The suite I stayed in was incredibly spacious.  I could comfortably fit all my luggage and had lots of room left over.  The room also came complete with a great kitchen, which is great if you are going to be there awhile and cook (which can save you a lot of money on vacation)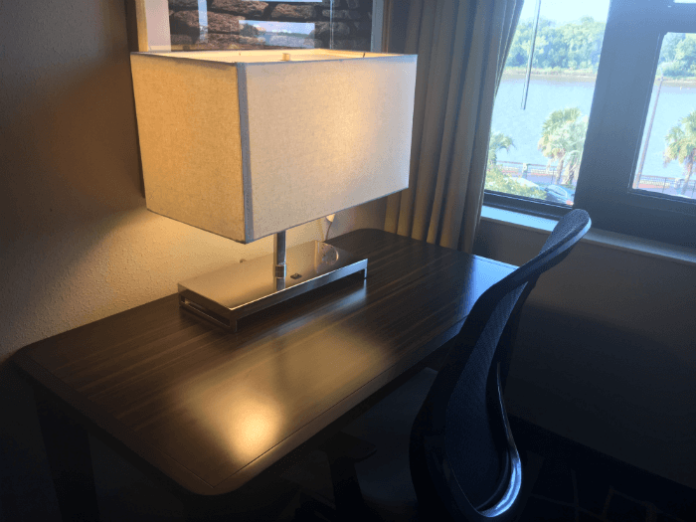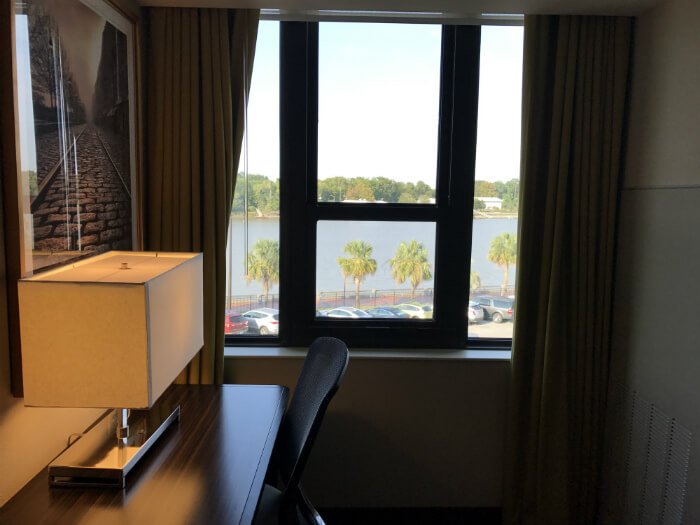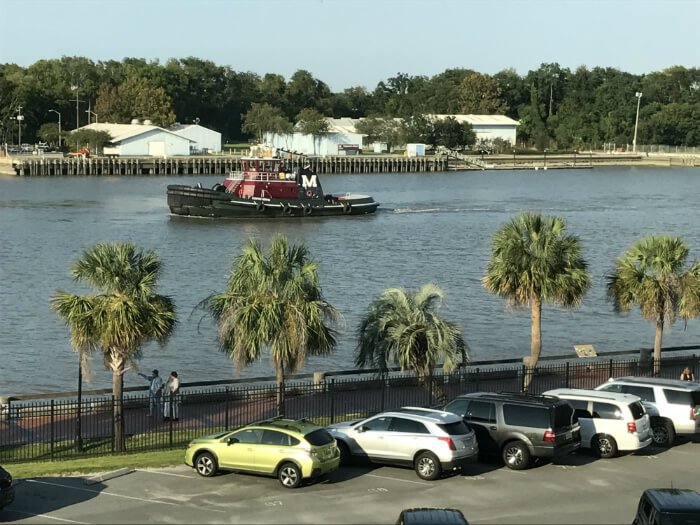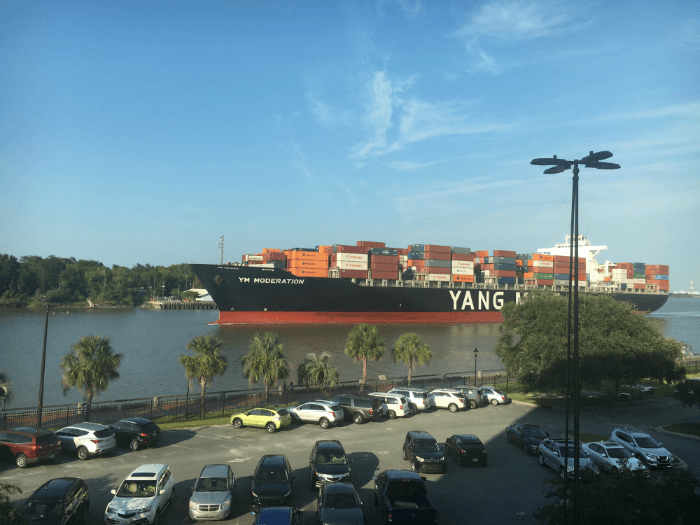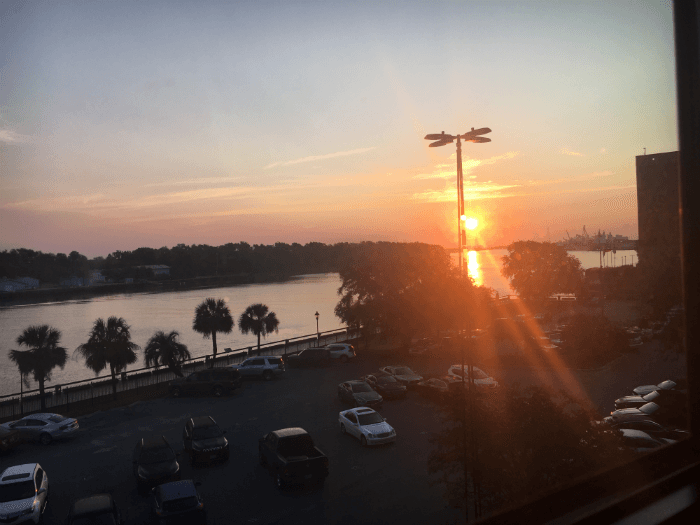 The views of the river were just sensational, and I thoroughly enjoyed watching the boats go by from my room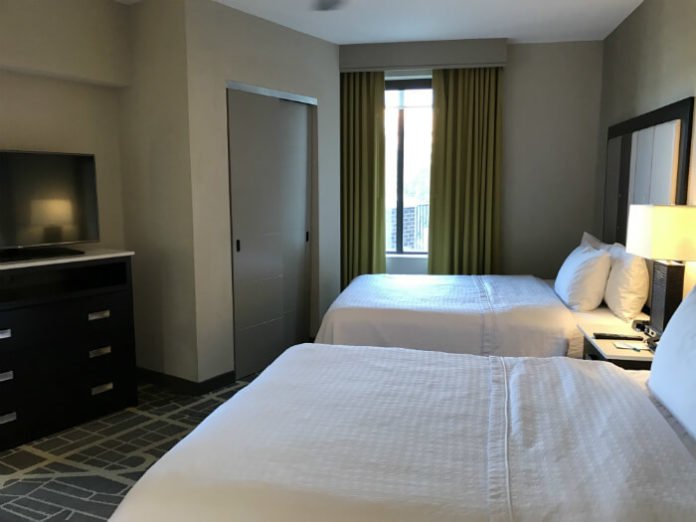 The beds were so comfortable that it was the kind of thing where once you lay down you fell asleep soon after, and I don't always sleep well in hotels so this was a huge plus!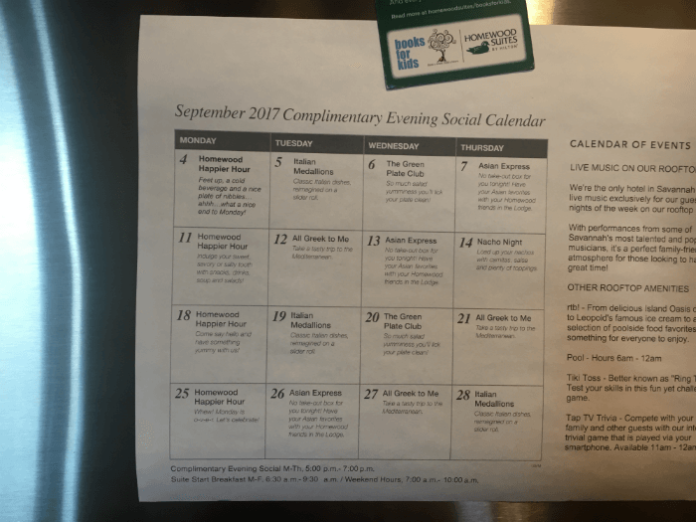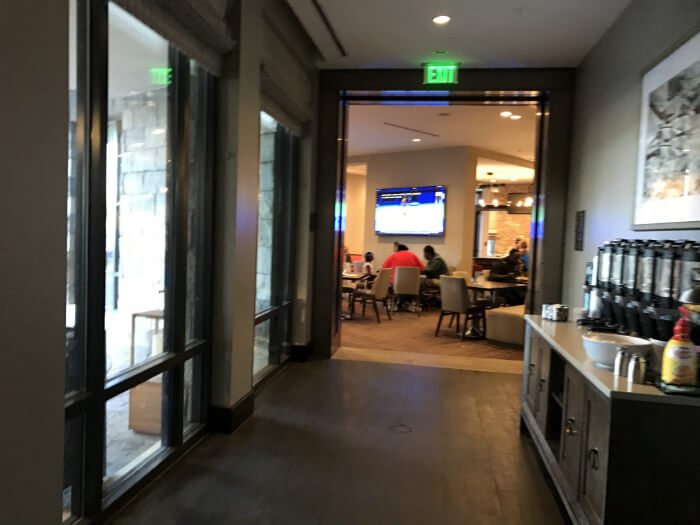 The hotel comes with a free buffet breakfast in a spacious room.  In addition to breakfast, the hotel offers a complimentary evening social & beverages (including beer & wine) in the Lodge on Mondays through Thursdays.  If you have ever stayed in a Residence Inn before, it is similar to that.  It really is a savings to have so much complimentary food & beverages.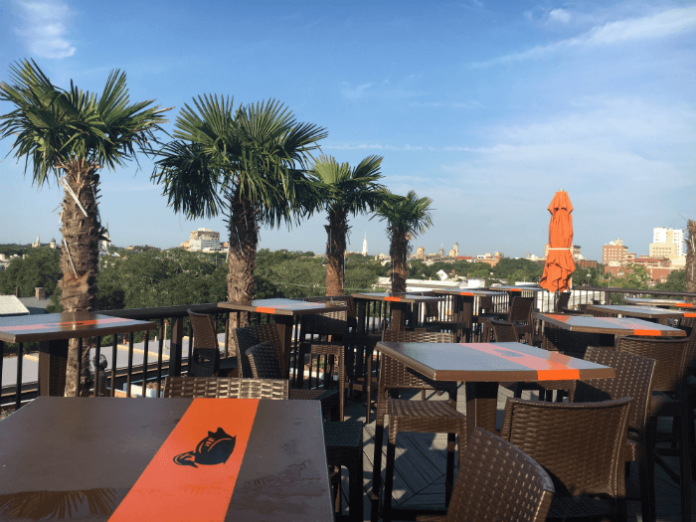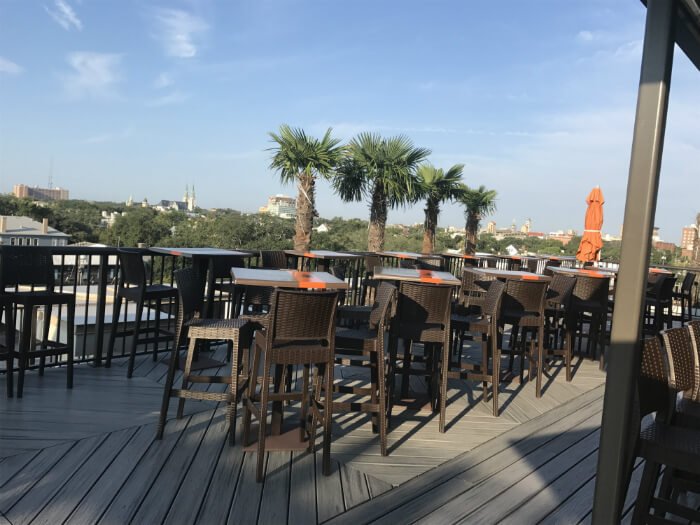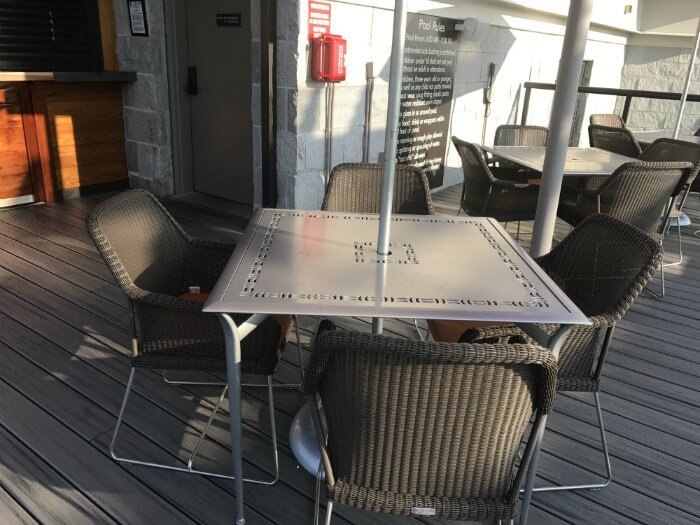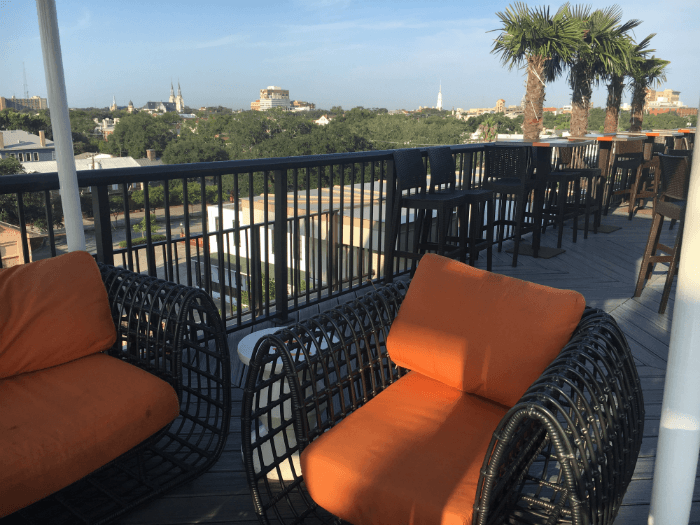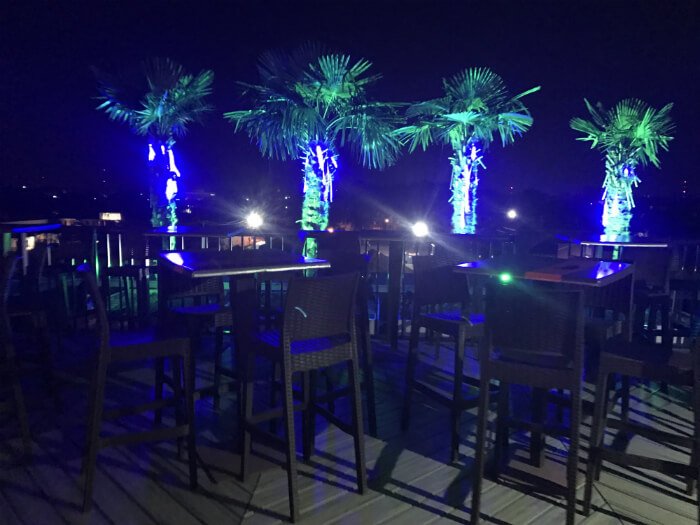 RTB!, a.k.a. the rooftop bar on the roof at Homewood Suites, is another big perk of this hotel.  You can hear live music perform, & there are TVs, infrared heaters & cell phone charging stations. It's opened every day from 11 am to 11 pm, and the bar serves specialty cocktails, Island Oasis daiquiris & a wide selection of craft beers & wines.  Additionally, there is a limited food menu including a kid's selection.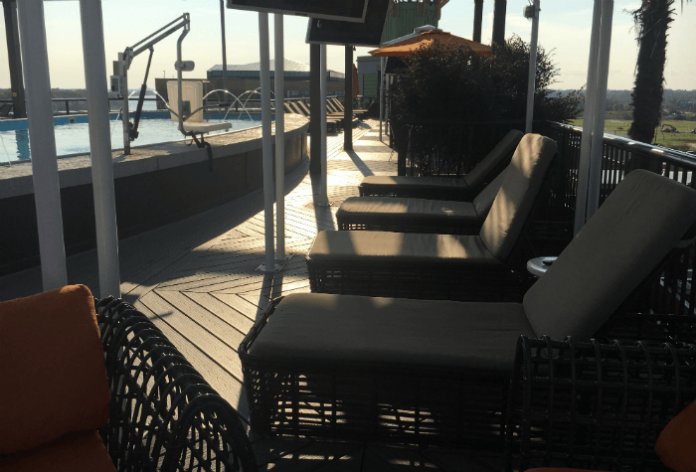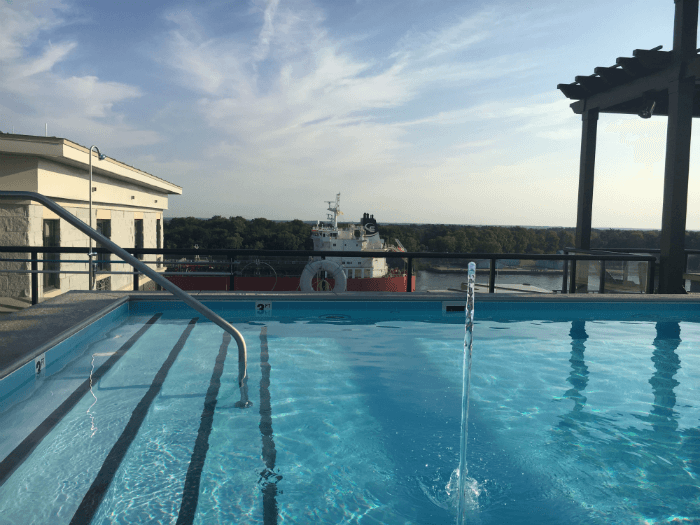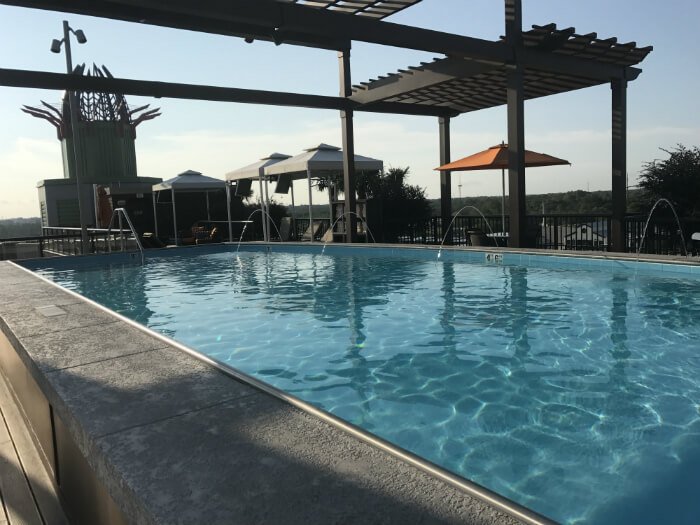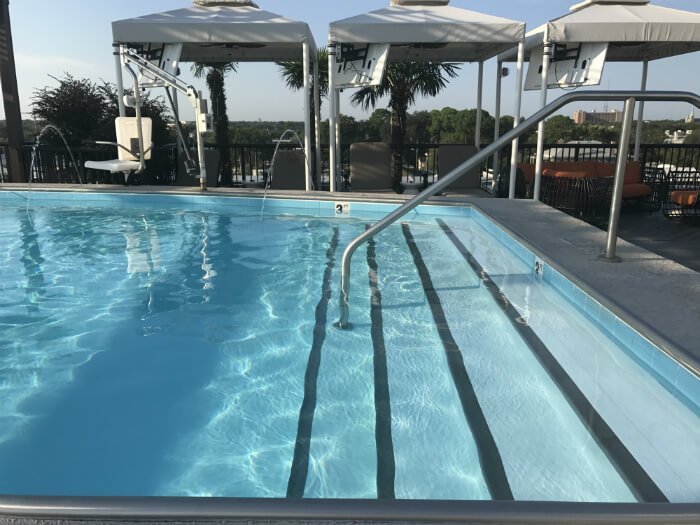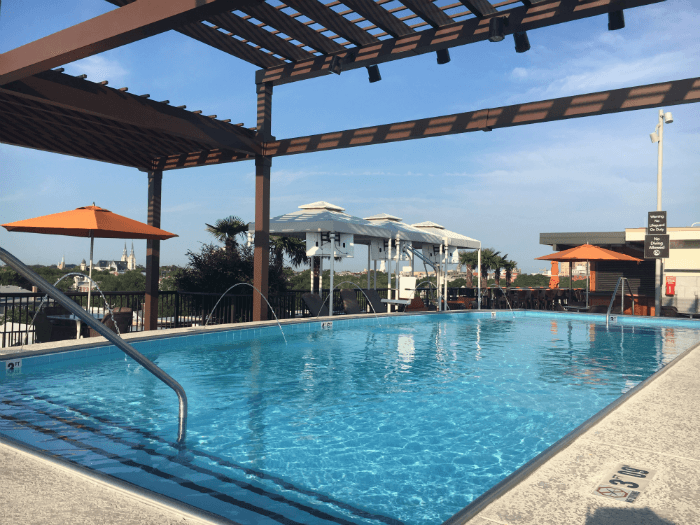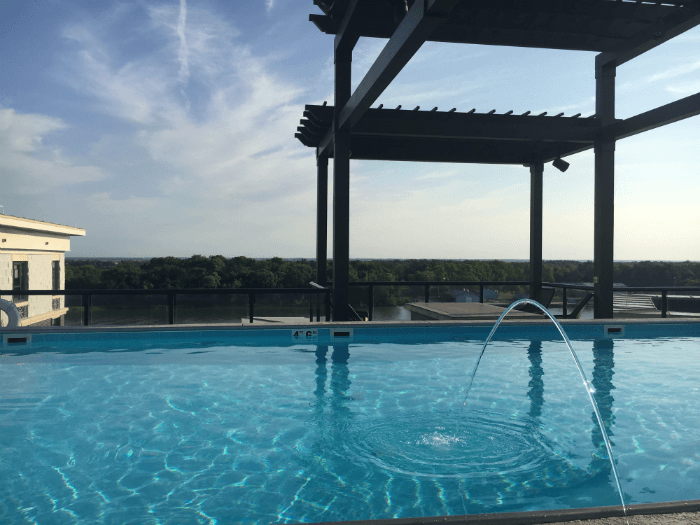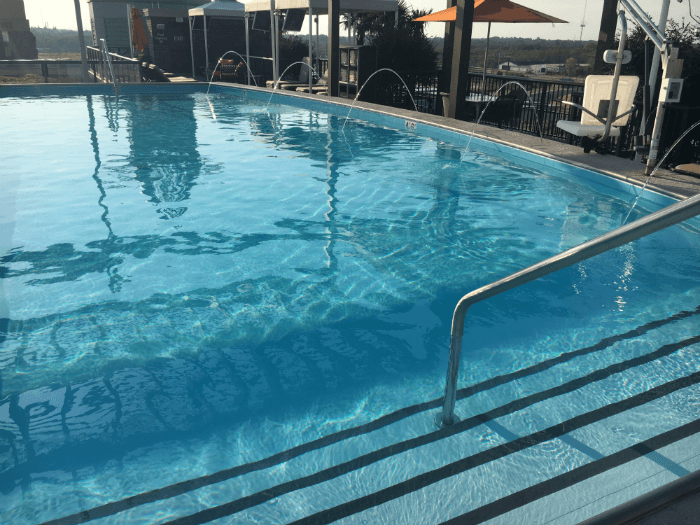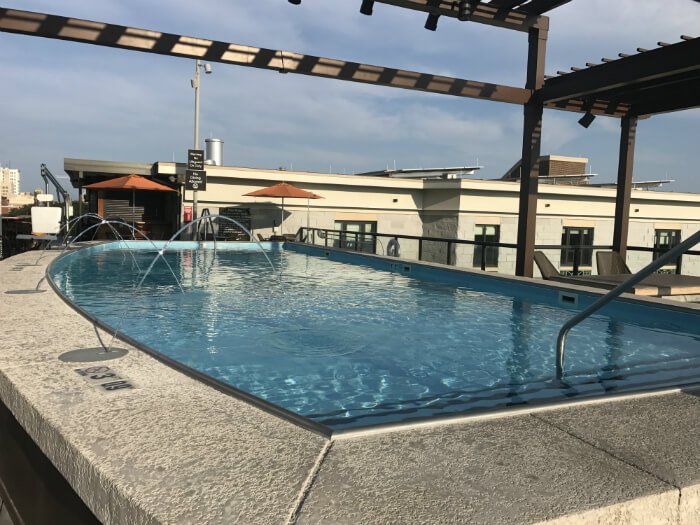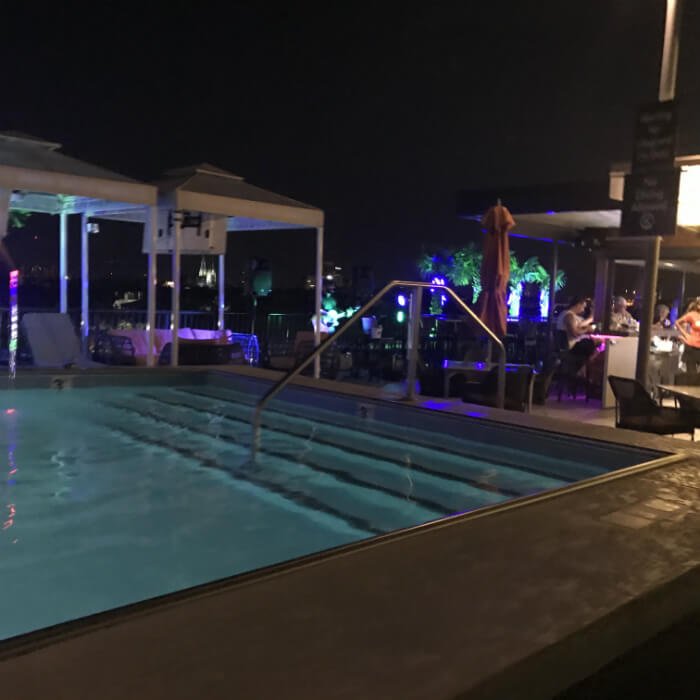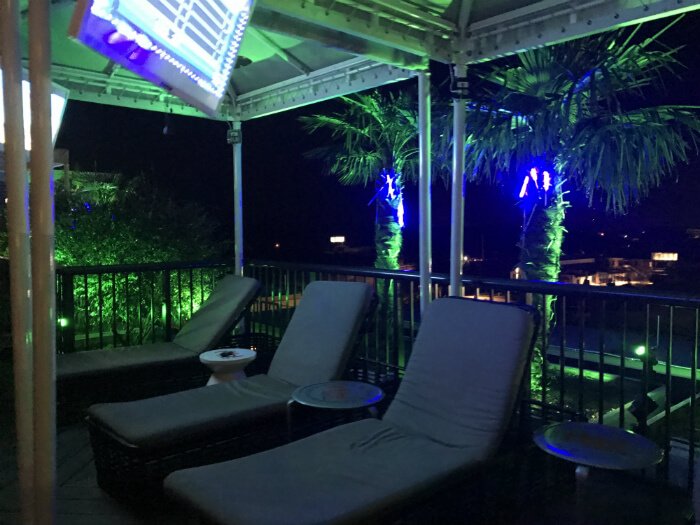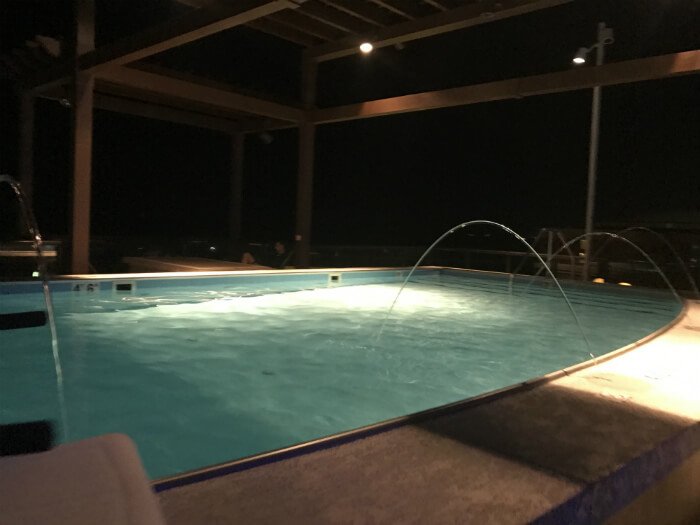 Also included on the roof is a great, beautiful pool.  There are also cabanas you can rent with your own private TV.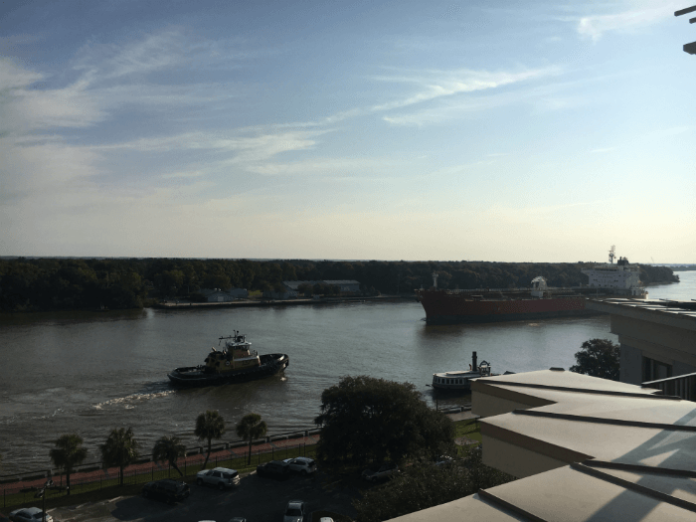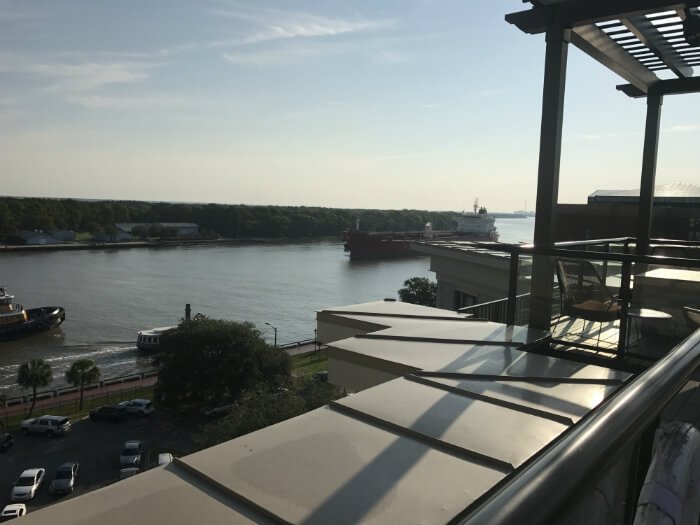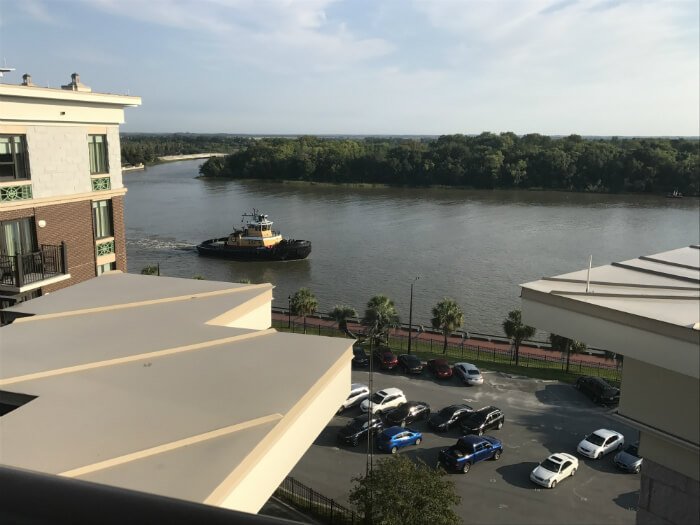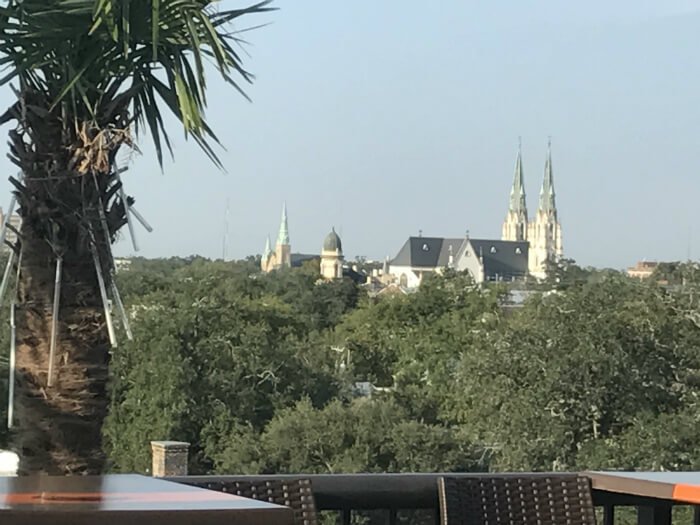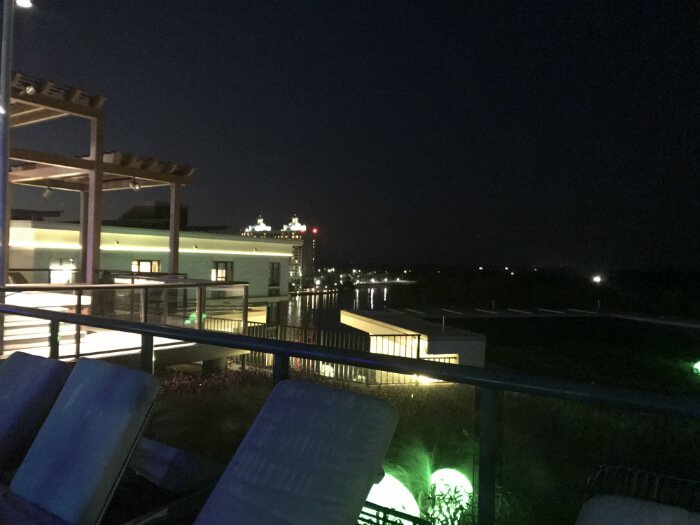 My room had amazing views, but you can also get great views by going up to the rooftop.  You get a different angle from the room and you can walk around the roof and see more of Savannah, both the Savannah River and the beautiful buildings.
The staff at Homewood Suites was very friendly and accommodating.  In fact there was a glitch in the online booking system & instead of the suite I booked, the system had me listed for a studio without a river view, but they were very nice about it and switched me to the correct room.  When you are on vacation the last thing you want to do is have to fight with a hotel staff, and it was great that they were so accommodating in fixing problems
So if you are ever looking for a hotel to stay in if you are in Savannah, I highly recommend Homewood Suites!