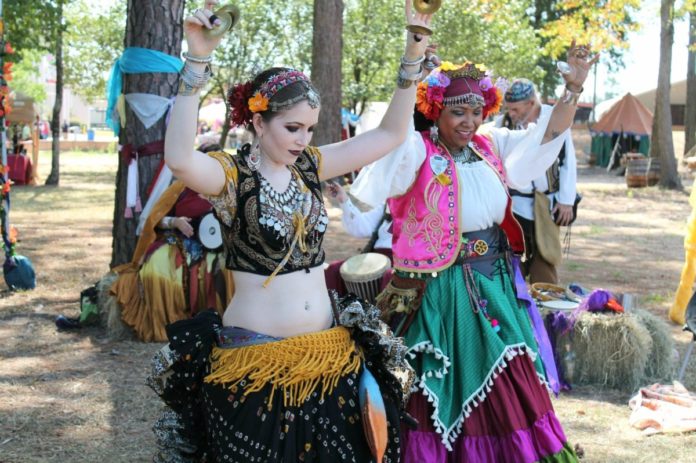 If you click on the links in this post, we may earn money from the companies mentioned in this post, at no extra cost to you. You can read the full disclaimer here.
Head to the largest and longest-running New England Renaissance Festival, King Richard's Faire, this September and save money with these discounted tickets!
There are so many fun things to do at King Richard's Faire at South Meadow Village in Carver, Massachusetts:
Shop at a jewelry booth, the Remembrance Shoppe or the Apothecary Shop
Play hide n' seek in M'Lady's Shady Maze
Great rides like:

the Wonder Wheel
the Hurlinator Ride
the Flying Carousel ride
the Pirates Ships ride

Fun games like:

The Axe Throw
Knife Throw
Knights Errant
Giant Stryker
Dastardly Darts
Crusader's Crossbows
Captain's Cannons
Jacob's Ladder
Dragon Joust
King of the Log

Watch knights battle on horseback
Eat great food like:

Spit-roasted turkey legs
Ringlets of fryes
Boules of chowder
Boules of stew
Chancellor's Chili Boule
Fishe 'n Chips
Jester's Chicken Fingers 'n Fryes
Chicken Caesar Wrappe wi' Kettle Chips
Giant Stuffed Baked Potato
The Court's Ice Cream Cookie Sandwich
Roasted Ear 'O Corn

Drink sipping frosty brews, champagne or wine
Amazing performers like:

Acrobats
Aerialists
Jugglers
Fire Eaters
Dancers
Puppeteers

Face Painting
Get psychic readings
An Endangered Cat Show, where you can see:

the Black Panther
the Amur Leopard
the Fishing Cat
the Lynx

And more!
So where do you get the discounted tickets?  Well, if you click here, you can save up to 38% on your tickets!