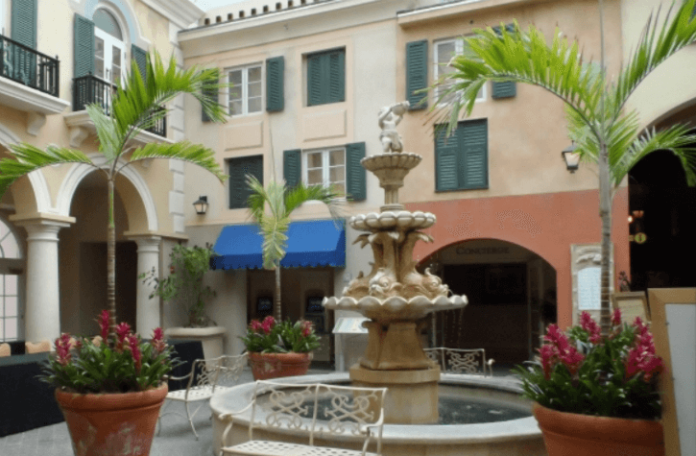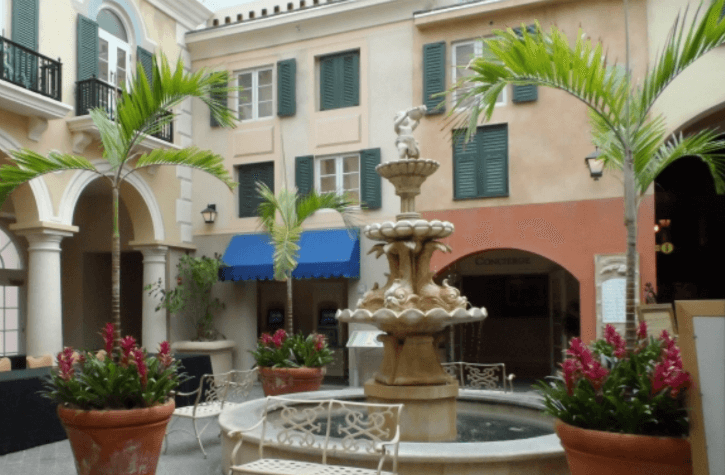 If you click on the links in this post, we may earn money from the companies mentioned in this post, at no extra cost to you. You can read the full disclaimer here.
Universal Studios Orlando Resort in Florida is a very popular vacation destination.  If you are planning a vacation where you want to visit their theme parks & water park, then there's a lot of advantages of staying at one of their on-site hotels:
Hard Rock Hotel (a cool, music-themed hotel)
Loews Portofino Bay Hotel (an Italian Riviera village-themed hotel)
Loews Royal Pacific Resort (a Southeast Asia-themed hotel)
Loews Sapphire Falls Resort (a Caribbean-themed hotel)
Universal's Cabana Bay Beach Resort (themed like a 1950s & 60s beach hotel)
Aside from being fun hotels with great theming, there are a lot of advantages in staying on-site (free transportation to the parks plus SeaWorld & Aquatica, early park admission to the Wizarding World of Harry Potter, great pools with access to all the Universal Resort pools).  But if you've looked into staying at one of these hotels, you'll notice that they can be more expensive than other hotels in the Orlando area.  But if you really want to stay at one of the hotels; don't just write the idea off; there are ways to stay there without having to pay huge amounts of money.  Here are 5 ways, and hopefully you can find a few that can help you:
Book through Loews: Some of the best rates you can find for Universal hotels is actually through Loews website, where they have great deals for seniors, AAA or discounts for multiple days.

Use Swagbucks

: Another option you can do to pay for your hotel room is start earning Swagbucks. Swagbucks, in case you're not familiar with it, is basically a way to earn points online which you could redeem for hotels.com gift cards. You could then use those gift cards toward your hotel stay, which could significantly reduce how much you would have to pay.  Here's a guide on how to use Swagbucks.

Stay during the week or offpeak times

: This may not be possible, as it is much easier to go on the weekends. But if you can get the week off, or if you own your business and you could work it out with your children's school schedule, then you could save a lot of money.  You can also save a lot of money by going at offpeak times. You can find those good deals through the Loews website.

Book through Undercover Tourist

: Another website I like to go to find good rates on Universal hotels is Undercover Tourist, which gives you consistently lower rates than other online booking sites.

Enter a sweepstakes

: So this is a bit of a longshot, but there are often sweepstakes that can get you a free trip to Universal Studios Orlando Resort with the hotel stay included. Green Vacation Deals always lets its readers know when we find out about these sweepstakes, so keep checking back our website to keep entering and then hope to get lucky!