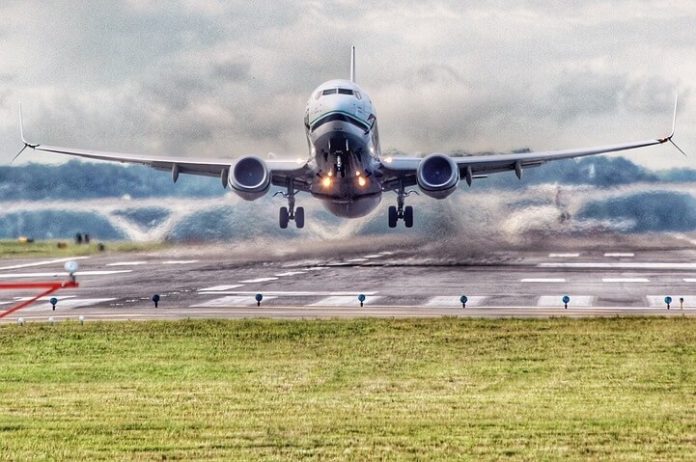 If you click on the links in this post, we may earn money from the companies mentioned in this post, at no extra cost to you. You can read the full disclaimer here.
Spending less money but flying to more destinations?
That sounds almost too good to be true, right?  In this case, it kind of isn't.  At least, that's what I've found since discovering Air Wander.
It's a really awesome tool that was designed to help people fly cheap flights with long stopovers.  What I mean by a stopover rather than a layover is that it's longer: more than 24 hours. During this time, you'll get a chance to see a brand new city.  You could even see a brand new country!
So how exactly does it work?  Let me take you through a step-by-step process.
Step 1: Click here.
Step 2: Click on where it says "One-way".  Change this to "Multi-City".
Step 3: Click on the box where it says "Departure" & choose the city you'll be leaving from; for the sake of this example, I used Phoenix, Arizona.
Step 4: Click on the box where it says "Destination".  Here pick the city you ultimately want to travel to; for the sake of this example, I used Athens, Greece.
Step 5: Click on the box where it says "Select departure date".  Here you'll get price predictions for every day of the year.  For the sake of this example, I chose April 2nd.
Step 6: Now you'll see that the box in the middle, "Stopover", is red.  We'll click on this box now.
Step 7: Now you see lots of options for cities.  You also see a box at the top that says "3 Days".  You can use the + or – arrows to choose how many days you want to stopover in that city.  You can see that you can add cities on for very little money, or in some cases, you can save money by adding a city on.  In my example, I could add New York City for 1 day and save $287!  If I added New York City for 3 days and I could save $422!  And if I wanted to visit another country & still save, I could also add Paris for 1 days and save $169 or London for 2 days and save $199!
Now, one thing to consider is you'll have to add on a hotel stay during this stopover and that could add on extra money to your vacation.  But that's not always the case.  For example, if you have points with hotel rewards programs such as Hilton Honors or Marriott, you might could get a free or very cheap stay at a hotel.  You could also look for discount hotel stays on certain sites (my favorite place to look is Hotels.com).  But also, depending on how many people are in your party, you could actually save money by adding on a hotel room because if you save $422/person and you're in a party of 4, then you could save $1688, which could be enough to cover your hotel room, especially if you find a hotel at a bargain.  Plus, you've just gotten to stay in an all-new city during your stay, or a city you've visited before but have always wanted to visit again, so even if you pay slightly more it could be worth it.
So next time you are planning your flight, I urge you to this tool to help you not only save money, but make your vacation even better!