If you click on the links in this post, we may earn money from the companies mentioned in this post, at no extra cost to you. You can read the full disclaimer here.
When you are looking for hotels to stay at in Orlando, Florida, you have a lot of great options.  But one hotel my family stayed at recently that we highly recommend would be TownePlace Suites Orlando at SeaWorld.
We had a really great stay here.  We felt the hotel had so many advantages that made us really glad we booked a stay here.  So we decided to share with you our top ten reasons why you will love booking a stay here.
1. Great Location
When you pick a hotel in Orlando, you want to be right in the middle of the action, right?  Well, TownePlace Suites Orlando at SeaWorld definitely fits the bill!  It is literally across the street from SeaWorld.  You can see the roller coasters and literally hear people riding the roller coasters screaming from the parking lot.  You can't get more close than that.
And its location on International Drive means you are also close to a lot of top Orlando attractions and shopping.  My favorite outlet shopping in Orlando, Orlando Vineland Premium Outlets, is close by.  You're not too far from other theme parks like Disney World and Universal Studios.
It's also in a complex with a lot of great dining options.  You're within walking distance of Firehouse Subs, Buffalo Wild Wings, TGI Friday's, Panera Bread, Starbucks, and Mellow Mushroom.  This is incredibly convenient when you are pulling into the hotel late at night after a day driving to Orlando.  It's also just nice during your entire stay in Orlando.
2. Full Kitchen
So, I already mentioned that you are really close to a lot of restaurants.  But let's face it, eating out can add up.  And you're already spending enough money on your trip to Orlando, right?
That is why it's so great that all rooms at TownPlace Suites Orlando at SeaWorld come with full kitchens!  And I don't just mean a small refrigerator that barely fits anything and a coffee maker.  These full kitchens include:
A full-size refrigerator
Stovetop
Dishwasher
Microwave
And it doesn't just have appliances, either.  It also comes with what you'll need to, you know, actually use them and eat, including:
Silverware
Dishes and glasses
Pots, pans, and serving dishes
Dish cleaning supplies
So you can bring food from home and cook all your meals right from your hotel room!  Or you can even go by a Publix or Walmart (they are both close to this hotel) and buy your supplies once you get to Orlando.  Either way, you can save money on all meals or some meals.  It is really up to you because you will both have a kitchen and be close to restaurants!
3. Table with Four Chairs
So I don't know about you, but I've stayed at hotels before that had full kitchens, but then only two chairs.  That is frustrating if you are part of a family of four who all want to sit down when they are eating.
But that's not a problem at TownPlaceSuites by Marriott Orlando at SeaWorld.  In addition to the full kitchen, the rooms have a table with four chairs.  That makes cooking food and eating food in your room much easier.
Additionally, even if you don't cook food yourselves, you can use the table to eat meals from food you buy.  Like when we stayed here, one time for lunch we bought sandwiches at Firehouse Subs and then brought them back to the room.  We saved money on having to buy drinks because we had drinks in our room.  And it was just very convenient and a great way to get out of the rain since it had started raining.
4. Shuttle to Theme Parks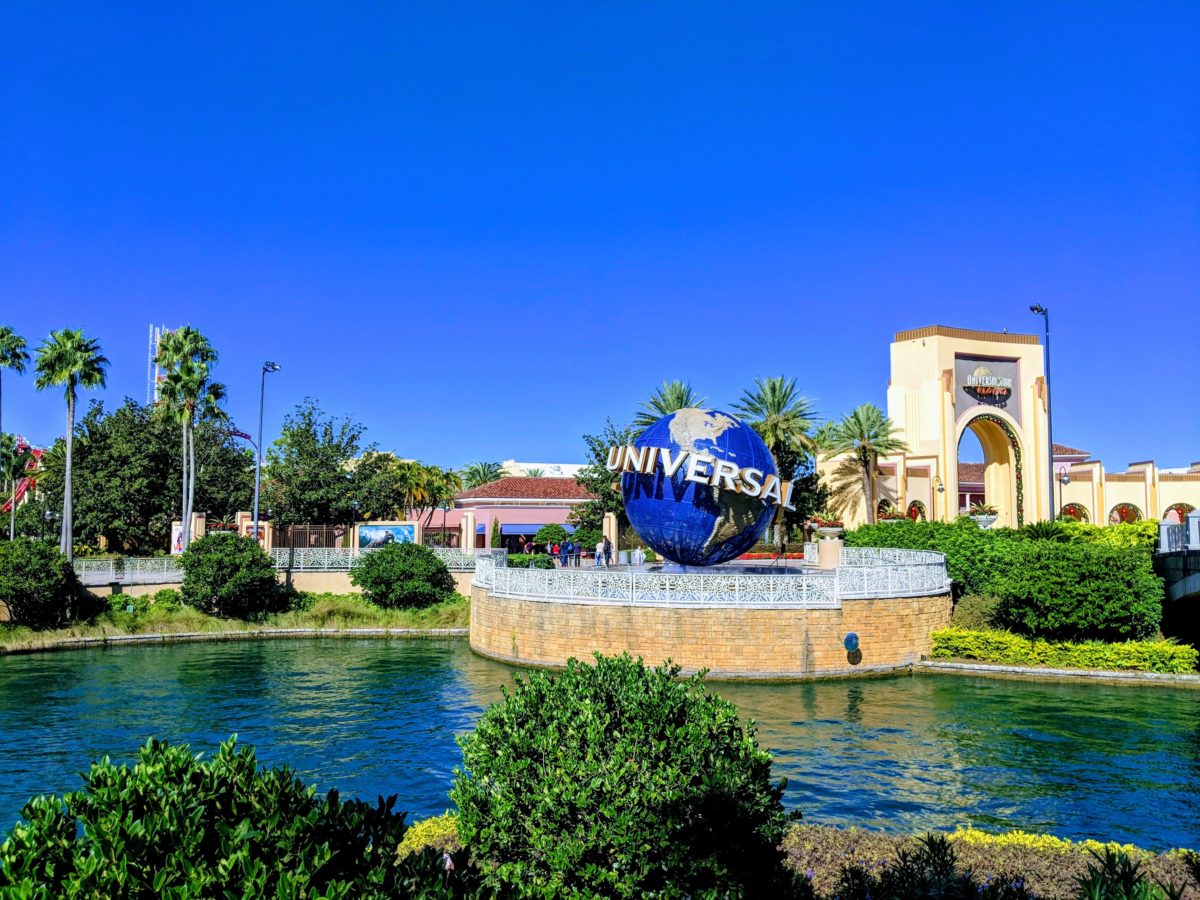 So you know how I mentioned before the hotel was conveniently located near theme parks?  Well, the hotel will even supply transportation to and from these theme parks!
The shuttle to SeaWorld is absolutely free.  The shuttles to Disney World and Universal Orlando cost an extra small fee.  But they provide you transportation to and from the parks at a specific time.  And the fee is going to be less than what you would pay for parking at these theme parks.
This also saves you the trouble of having to drive through Orlando traffic.  And by getting transportation, you can enjoy things like Epcot's Food and Wine Festival and SeaWorld's Craft Beer Festival while knowing you have a designated driver.
5. It's an Offical SeaWorld Hotel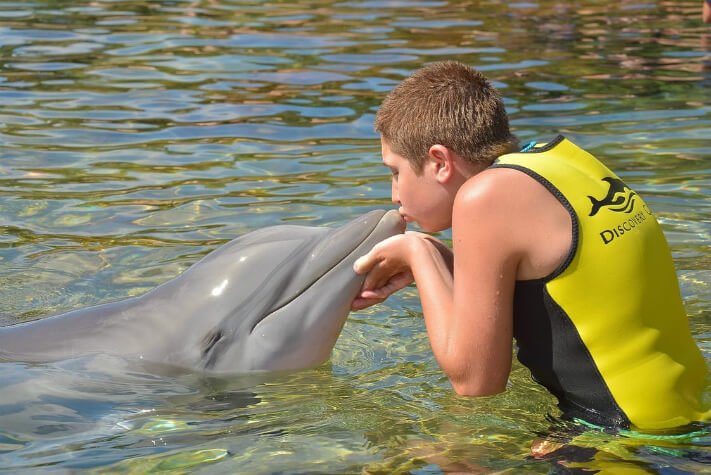 So you know how I said the hotel is right across the street from SeaWorld?  Well, its association with SeaWorld runs deeper than that.  It's an official SeaWorld partner hotel!
What does that mean?  Well, in addition to getting the free shuttle to SeaWorld theme parks (which includes SeaWorld, Aquatica, and Discovery Cove), you also get:
These savings to me are the best part – that can really add up, but all of the benefits are really great.  My family has done the SeaWorld Rescue Tour more than once and we really liked it.  It's really educational.
6. It's Surprisingly Affordable
So with all these extra benefits, you might think the price is as high as a Disney hotel, but the truth is, it's not.  It's actually surprisingly affordable.  Especially if you book the hotel here.
7. Great Pool
Let's face it, Orlando can get hot.  And you'll want to cool off.
But luckily, TownPlace Suites Orlando at SeaWorld has a great pool you can use to cool off!  It's a zero-entry pool, too, which I really like.
You can also get drinks or food at Reflections Pool Bar and Grill, like mixed drinks or ice creams.  There are plenty of places to sit around the pool and enjoy these treats.  Or you can just sit and relax around the pool, too.
8. Big Spacious Rooms with Comfortable Beds
So the room my family stayed in was just one room, but the room was huge!  There was so much room for all of our stuff.  And it had the aforementioned kitchen area, two queen beds, and even a living room area.
I don't expect rooms this big that are that close to theme parks.  Especially not for this price point!
Another thing worth mentioning about the rooms, too, is how comfortable the beds were.  I had stayed at Pop Century at Disney World right before coming to this hotel, and the bed was way more comfortable here.
9. The Hotel is One Building
So the fact that the hotel is in one building may not seem like a big deal.  But trust me, in Florida, it is.  That is because it rains in Florida.  A lot.  So you'll appreciate it when it's raining that you don't have to walk all over a hotel complex to get to your room.  Trust me, my family did.
10. Free Breakfast
As I discussed earlier, meals can get expensive in Orlando.  So it's really great when one of your meals is completely free.  And breakfast at TownPlace Suites Orlando at SeaWorld is complimentary!