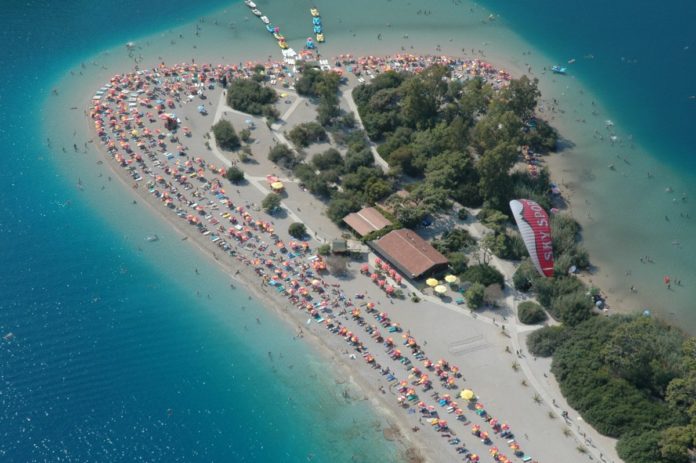 If you click on the links in this post, we may earn money from the companies mentioned in this post, at no extra cost to you. You can read the full disclaimer here.
Fethiye-Oludeniz is one of Turkey's main holiday destinations, especially in the summer.  It has a lovely bay beside a breathtakingly pretty blue lagoon. The beach has appeared on many lists of the top 5 beaches in the world.  Oludeniz is a small lovely village to the south of Fethiye. They are in the foothills of Mount Mendos and its range with peaks over 6,500 feet.  Fethiye-Oludeniz is a truly gorgeous holiday destination where nature is the star.
Hotelopia has 3 and 4 Star hotels with deeply discounted rates.  Here are some of the best deals on hotels you can book for under $100 a night.
Doga Hotel Oludeniz       $23

Miramar Beach Hotel Fethiye       $25

Mese Hotel & Apartments       $26

Akdeniz Beach       $29

Remer       $31

Vanilla       $32

Ceren       $33

Gocek Lykia Resort       $34

Golden Moon       $38

Nevada Hotel & Spa       $41

Manaspark Oludeniz       $42

Daphne Residence       $45

Minu Hotel Paspatur       $45

Hotel Pine Valley       $48

Villa Daffodil       $48

Villa Symbola       $54

Liberty Hotels Oludeniz       $58

Orka Sunlife Resort & Spa       $61

Oludeniz Turquoise Hotel       $69

Alesta Yacht       $78

Orka Boutique       $86