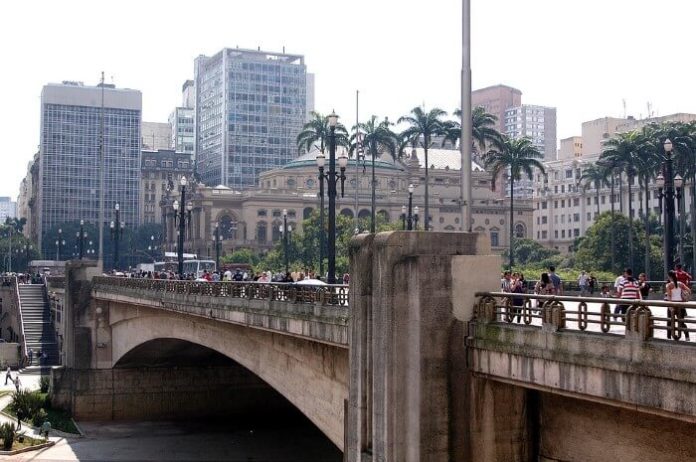 If you click on the links in this post, we may earn money from the companies mentioned in this post, at no extra cost to you. You can read the full disclaimer here.
Sao Paulo, Brazil, is one of the largest cities in the world.  It is known for its cultural institutions and its architectural traditions.  Sao Paulo was founded in 1554 by Jesuits priests.
Expedia currently has hotels with deeply discounted prices.  Here are 3 and 4 Star hotels that you can book for under $100 a night.
Hotel Calamares       $29

Hotel Maison Florense       $31

Omega Palace Hotel       $36

Soneca Plaza Hotel       $37

Hotel America do Sul      $38

Hotel Luni       $39

Terra Noble Plaza Hotel       $40

Windsor Hotel       $40

Lugus Hotel       $42

Hotel Cardim Plaza       $46

Uniclass Hotel Cantro       $47

Brasilia Santino Gold Flat       $50

Hotel Grand Barao       $50

Normandie Design Hotel       $51

Go Inn Sao Paulo Jaguere       $60

Braston Sao Paulo       $61

Le Premier Suites       $62

Nikkey Palace Hotel       $62

Heritage Comfort Inn       $64

Fortune Residence       $68

Transamerica Executive Jardins       $82

Quality Suites Bela Centre       $83

Novo Pinheiros Cobago       $86