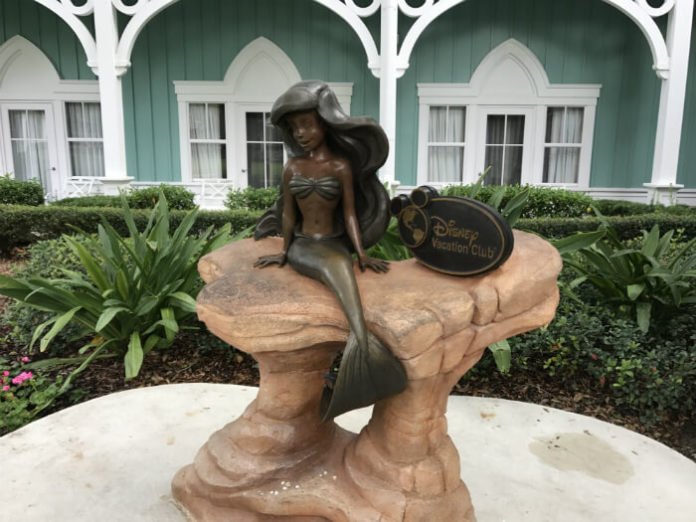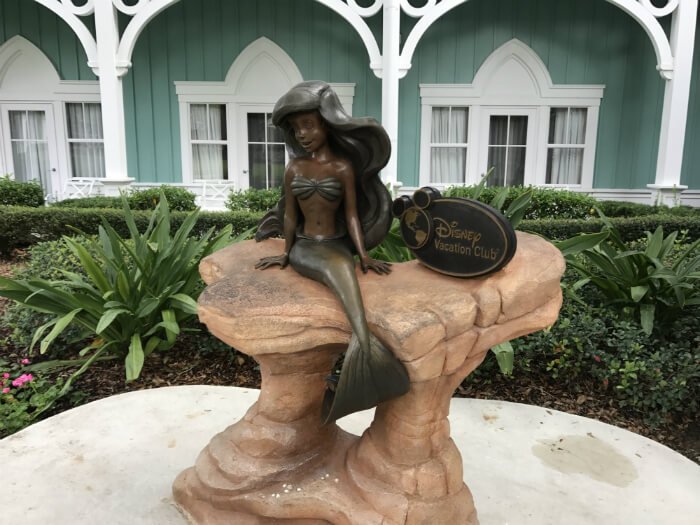 If you click on the links in this post, we may earn money from the companies mentioned in this post, at no extra cost to you. You can read the full disclaimer here.
There's something magical about staying at a Walt Disney World resort during your visit to WDW.  It's more than just the convenience of transportation to and from the parks (and the airport!).  Each resort is filled with those special Disney touches – it's as if your Disney vacation doesn't have to end when you leave the parks!
There are a number of ways to find great Walt Disney World resort deals.  Here at Green Vacation Deals, one of our favorites is by renting a confirmed DVC reservation!  Let's see how that works and if renting a confirmed reservation could be the perfect way for you to save a lot of money on your next Disney vacation!
What's the DVC?
DVC stands for Disney Vacation Club.  The Disney Vacation Club is Disney's timeshare program.  If you think you might want to join and would like to learn more about it, you can order a free DVD or watch the video online.  If you're not interested in joining, no worries!  You don't have to be a DVC member to take advantage of some great deals!
What's a Confirmed Reservation?
A confirmed reservation, also known as a dedicated reservation, is a reservation that has already been made by a DVC member.  A confirmed reservation for rent would be a reservation that has already been made by a DVC member, but for some reason the DVC member does not want or cannot use it.
How can I benefit from confirmed reservations?
If a DVC member isn't going to use their confirmed reservation, they may rent their reservation to another person – such as you!  You don't have to be a DVC member.  The reservation will be changed so that it is in your name, and you will get a reservation confirmation number.  You can still do online check-in, make FastPasses, and use My Disney Experience just like any other Disney hotel stay.
What's different about a confirmed reservation?
In most ways, a confirmed reservation feels/is just like a "regular" reservation you would make through Disney.  However, a few things are different when you rent a confirmed reservation.
If you want to purchase the Disney Dining Plan or use Magical Express, you still can, but the DVC member will need to make the arrangements.
Also, free housekeeping is less frequent for anyone staying through the DVC (through renting or being a member):
Stay 4 days or less – no housekeeping
Stay more than 4 & less than 8 days – only Trash & Towel on Day 4
Stay 8 days or more – full cleaning on Day 4, Trash & Towel on Day 8
This was a negative for me when I first started considering renting DVC.  For some reason, the thought of not having daily housekeeping made me uneasy.  Since then, I've completely changed my mind and even realized that I like not having housekeeping coming every day.  There are advantages, such as not having to worry about being interrupted if you come back to your room for a nap during the day.  If it IS a deal breaker for you (which is totally understandable and a matter of preference), you can always pay for services.  Most likely, the money you save by renting a confirmed reservation will cover it and then some.  You can check here for more information about what these housekeeping services do and do not include.
How do I find a confirmed reservation?
You can do an online search for forums for renting reservations directly from DVC members This is the best way to keep costs as low as possible.  Another way is to visit third party sites.  This often costs more, as the third party site takes a cut of the payment, but they will set things up for you (including a contract) and make sure things go smoothly. The easiest thing to do is a keep an eye on Green Vacation Deals – we'll let you know about all the really great confirmed reservations available at the most trusted third party sites!
So why should I (or shouldn't I) rent a confirmed reservation?
Let's take a look at the pros & cons of renting a confirmed reservation!
Pros:
Lowest prices. A DVC member has already made this reservation but isn't going to use it, so they are motivated to rent it out. This can lead to great bargains, especially if it's close to the reservation date.
Last minute availability. Certain resorts/dates fill up quickly. Sometimes there is literally no availability left except for a confirmed reservation (which was already made well in advance).
A couple of the most popular third party sites (David's Vacation Club Rentals and DVC-Rental) accept PayPal, which Disney does not. If PayPal is your preferred method of payment, this is definitely an advantage.  (Otherwise, the method of payment is actually a con, as we'll discuss later.)
Cons:
Lack of choices/flexibility. Confirmed reservations have already been made, so someone else has already chosen the resort, the type of room and the dates.
Less control. Having to go through the DVC member to add a dining plan may not be a big deal for some people, but if you're the kind of person who likes to do everything yourself, this might drive you crazy.
Non-refundable. When you make a resort reservation with Disney, if you cancel and it's at least 5 days out from your arrival, you can receive a refund. You cannot receive a refund if you want to cancel a confirmed reservation that you've already rented.
Payment options. Paying for your room through Disney means you can pay with a debit or credit card (Visa, MasterCard, Discover, American Express, Diners Club & JCB are all accepted). You can also use Disney gift cards as a method of payment.  There's also the Disney Vacation Account, which some people set up to help them budget for Disney (and get a $20 gift card for every $1000 spent).  However, when you pay for a confirmed reservation, you're (for the most part) much more limited.  The major third party sites take a limited number of credit card brands, and you can't use a Disney gift card or a Disney Vacation Account.
Difficult to look for deals. Having to check multiple sites several times a week to find a deal that meets your preferences & budget – that can be time consuming! (However, if you're just looking for the biggest savings, you can always let Green Vacation Deals do the work for you.  We'll keep you updated on the absolute best deals out there.)
 Anything else I should know?
Here are some other quick facts about staying through the DVC to keep in mind:
DVC room options:

Studio Villa (usually 1 queen bed & 1 pullout sofa bed, but 2 queen beds at Old Key West)
1 Bedroom Villa
2 Bedroom Villa
3 Bedroom Villa
Bungalow (only at Polynesian)
Treehouse Villa (only at Saratoga Springs)
Cabin (only at Wilderness Lodge)

Only in most Disney deluxe resorts (not moderates or values) at Walt Disney World:

Animal Kingdom (Jambo House and Kidani Village)
Beach Club
Boardwalk
Contemporary (Bay Lake Tower)
Grand Floridian
Old Key West
Polynesian
Saratoga Springs
Wilderness Lodge (Boulder Ridge Villas and Copper Creek Villas & Cabins)

Also in a few other Disney resorts:

Grand Californian (at Disneyland/California Adventure Park)
Disney's Hilton Head Island Resort
Disney's Vero Beach Resort
Aulani (in Ko Olina, Hawaii)

Third party sites for renting confirmed reservations:

The DVC Rental Store
DVC-Rental
Here at Green Vacation Deals, we believe that the pros outweigh the cons when it comes to renting a confirmed reservation – especially when you find a great deal for your dream Disney resort!  Be sure to keep an eye on Green Vacation Deals so that you can easily take advantage of DVC confirmed reservation rentals.