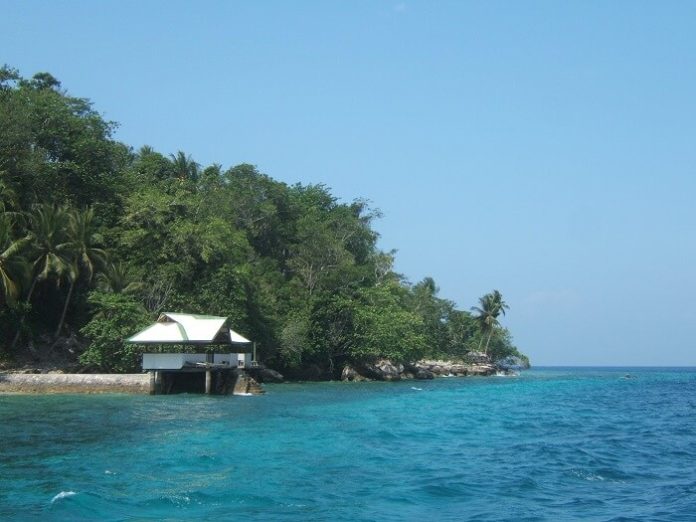 If you click on the links in this post, we may earn money from the companies mentioned in this post, at no extra cost to you. You can read the full disclaimer here.
Samal has 118 kilometer coastline of white sandy beaches.  It also has pristine waters, lush green plants, rock formations and mangrove and coconut palms.  The huge Coral Garden Marina Park, a fish filled sanctuary with diverse marine life, is a favorite for snorkelers and divers.
Anyone wanting to visit this beautiful island will be happy to know Expedia has hotels on sale in Samal.  Here are 3, 3 ½ and 4 Star hotels to be had for under $100 USD a night.
Micro Star Inn – Essensa Inn       $22

Palm Tree Resort       $24

Gum Leaves Hotel and Restaurant       $26

Blue Rock Beach Resort       $27

Cindy Kelly Hotel       $27

Hotel Avenija       $30

Kokomo's Beach Resort       $31

Micro Star Apartelle       $32

Subic Residencias       $34

YBC Grand Hotel       $34

GAP Plaza Hotel       $37

Horizon Hotel       $37

V and G Suites       $37

iCove Beach Hotel       $39

Subic Beach Resort       $40

Subic International Hotel       $40

Subic Park Hotel       $40

Executive Lofts by Mystique Lane       $42

Subic Holiday Villa       $43

Mangrove Resort Hotel       $48

The Reef Hotel & Residences       $49

Subic Coco Hotel       $52

Subic Bay Venezia Hotel       $54

Arangel Farm Villas       $57

Moonbay Marina The Villas       $58

Suzuki Beach Hotel       $60

Wild Orchid Beach Resort       $65

Club Morocco Beach & Country Club       $81

Margo's Beachfront Resort       $86

Best Western Plus Hotel Subic       $93

Las Casas Filipinas de Acuzar       $97