If you click on the links in this post, we may earn money from the companies mentioned in this post, at no extra cost to you. You can read the full disclaimer here.
Recently I had the pleasure of staying at Disney's Hilton Head Island Resort after I got a great rate on Hotels.com (another great place to get good rates for Disney's Hilton Head Island Resort is David's Vacation Club rentals).  Hilton Head Island is a place I have visited many times; in fact, as a child, my family would always spend one week at my aunt's villa in Hilton Head.  However, I had never stayed at Disney's Hilton Head Island Resort before and didn't quite know what to expect.  Would it be able to combine the charm of Disney as well as the charm of Hilton Head Island?
Well, the answer was a resounding yes!  The resort actually far exceeded my expectation, and after my stay was done my family and I were all in agreement that we would try to get back there as soon as possible!  I have now stayed there twice: once in a studio and once in a one-bedroom villa.  I thoroughly enjoyed both my stays.
Here are 10 reasons why you too should book a stay at Disney's Hilton Head Island Resort:
1
Disney touches…but not too much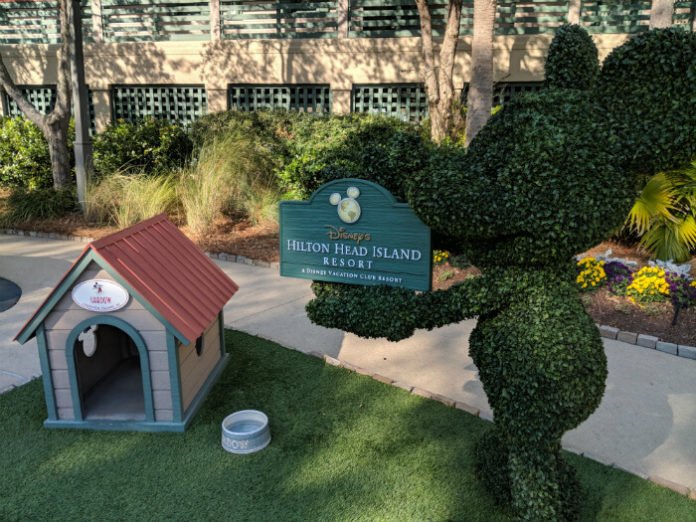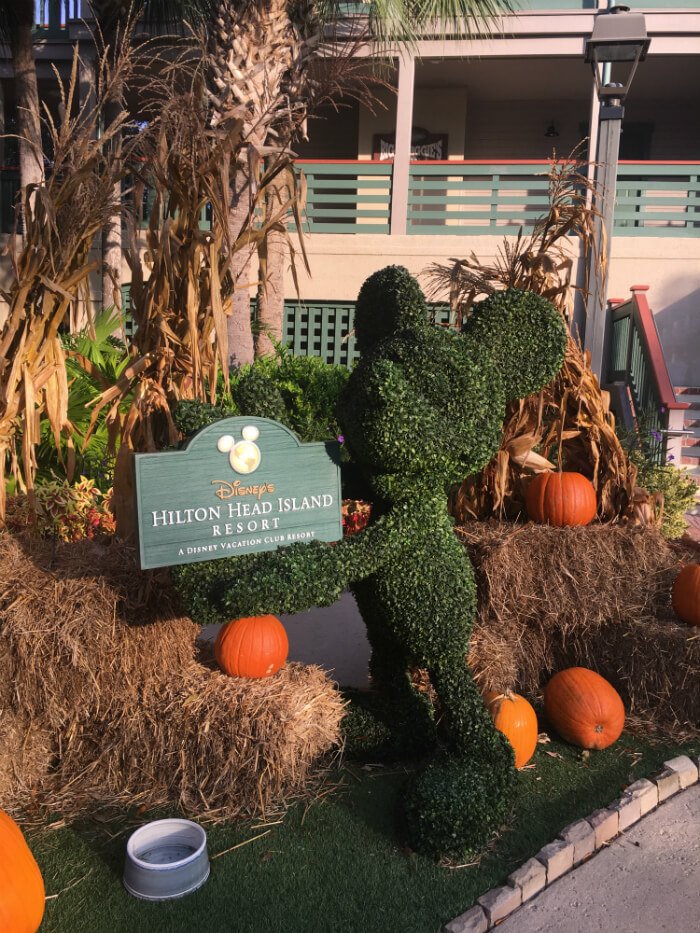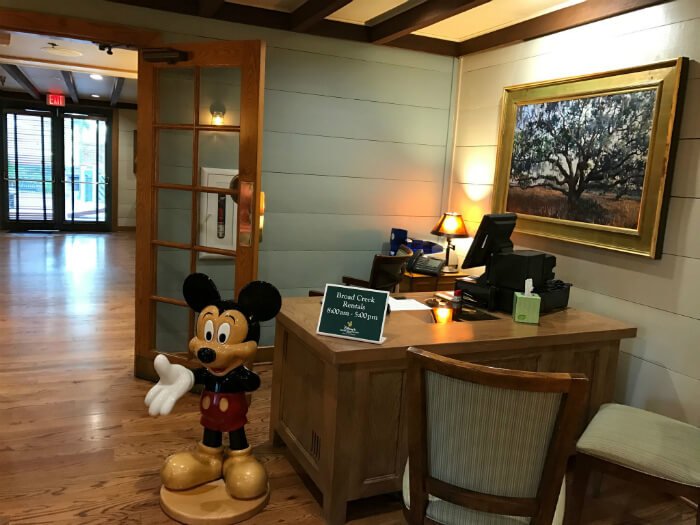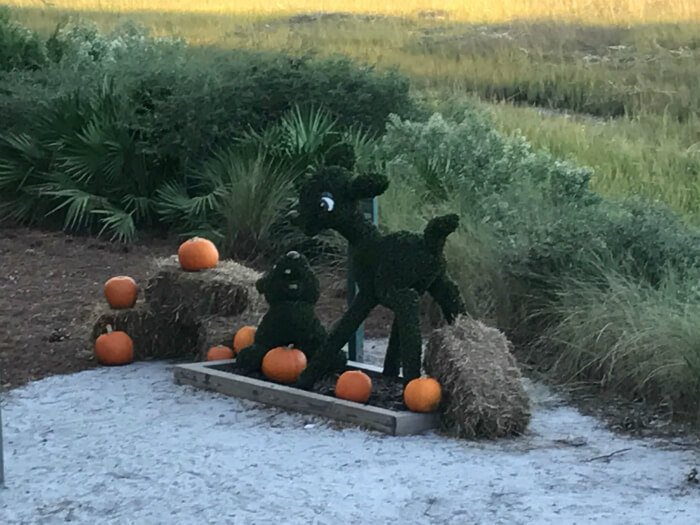 As a gigantic Disney fan, I was hoping there would be Disney touches, and there certainly were.  For instance, right when you drive up, there's a bush shaped like Mickey Mouse greeting you, plus a Mickey Mouse in the lobby.  And for me, I really like this because I love Disney.  But at the same time, you're not being greeted with characters at every turn, and to me that's the perfect blend.  The vacation is still distinctively Hilton Head just with a Disney touch.  One of my favorite things about visiting Hilton Head is the laid-back, relaxed vibe it has, so I am glad the hotel isn't like a fast-paced, exciting theme park.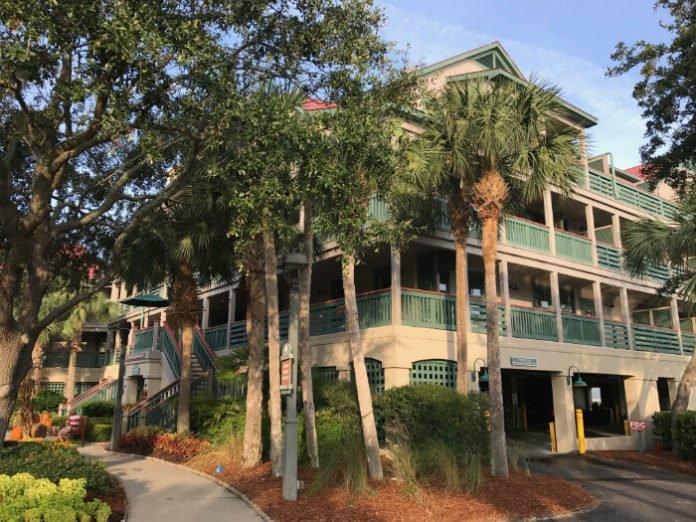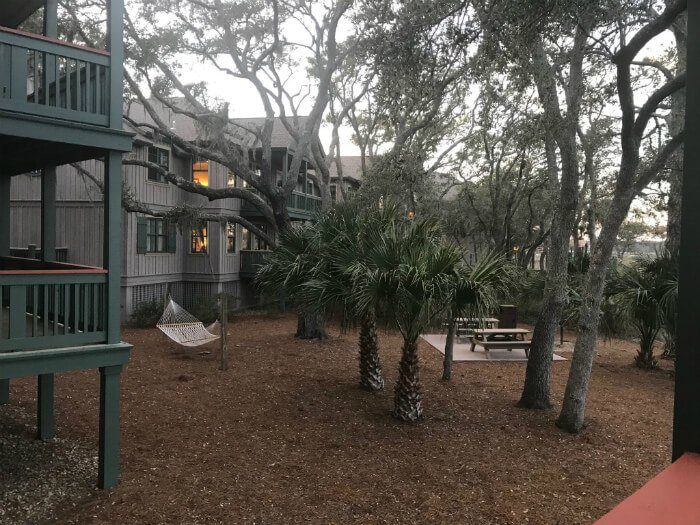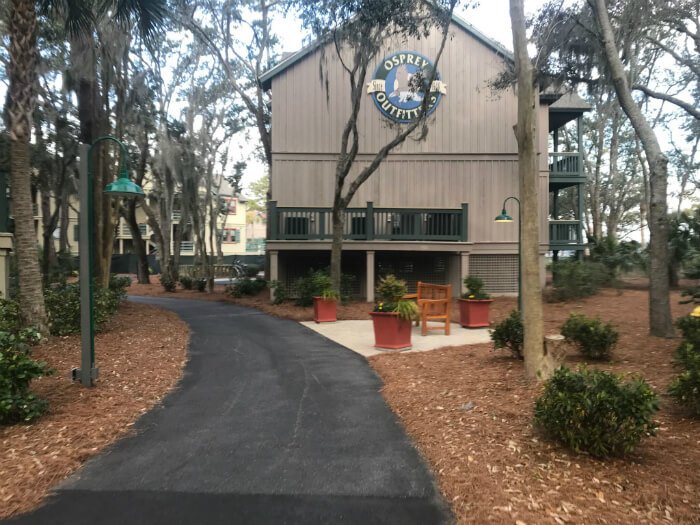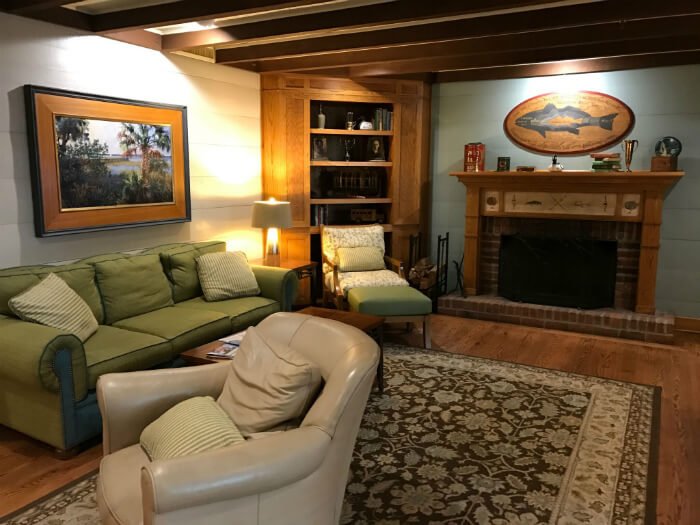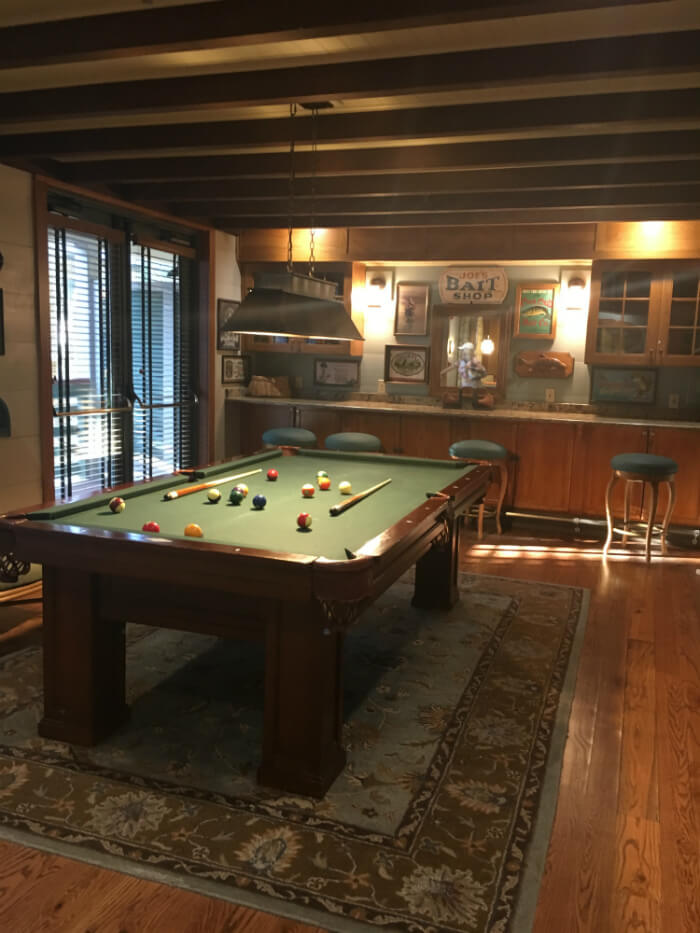 I absolutely loved the music playing throughout the resort.  The resort itself is fashioned after a 1940's hunting & fishing lodge, and my family and I absolutely loved the music playing in the lobby.  The hotel in general had a very relaxed, peaceful, happy feel.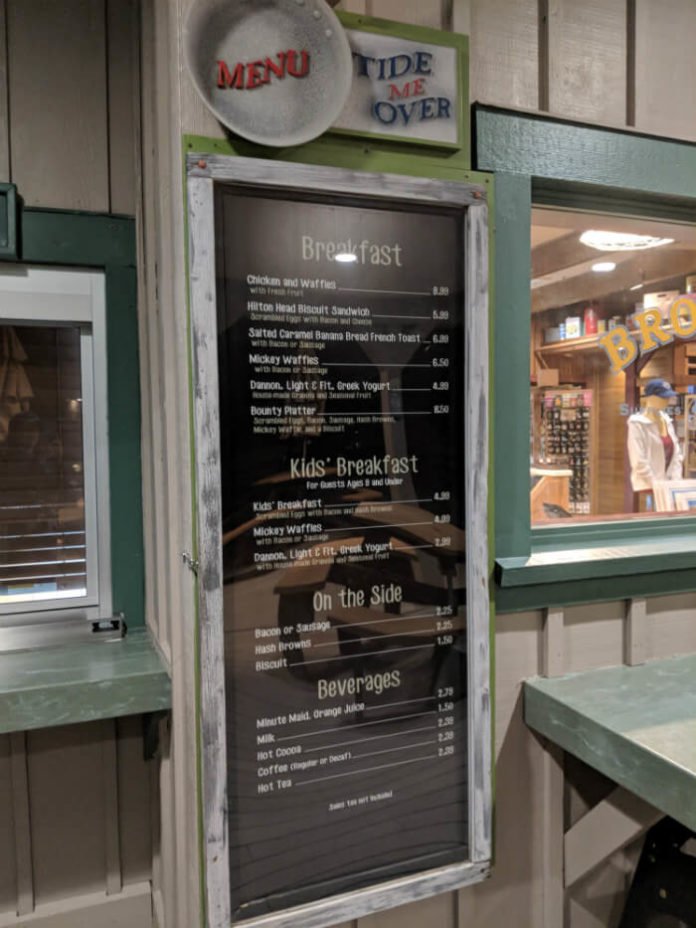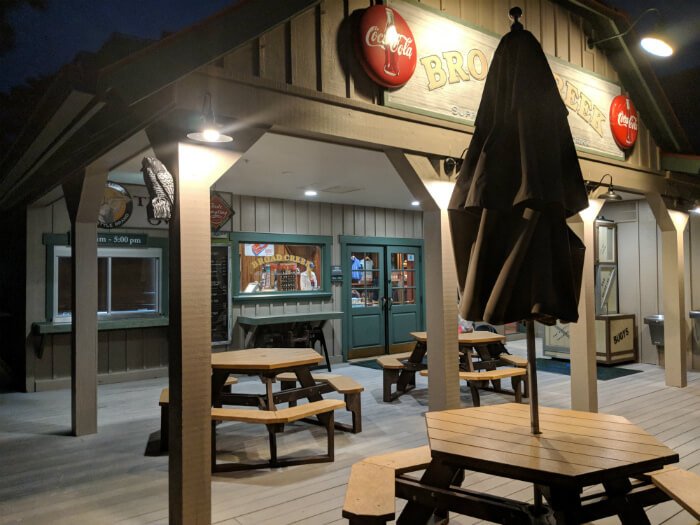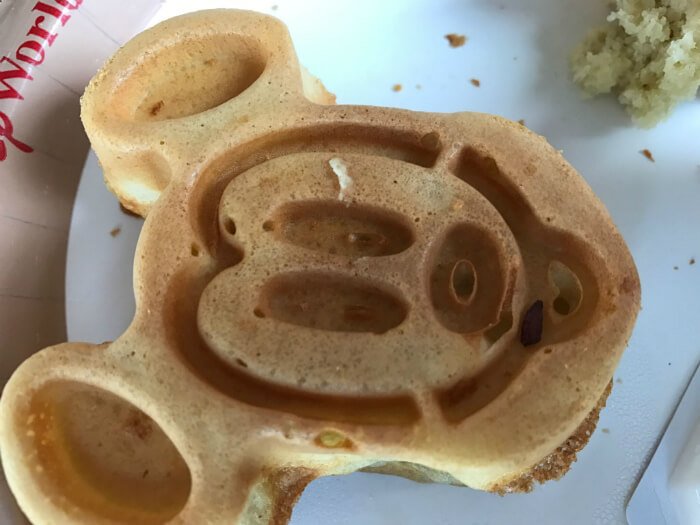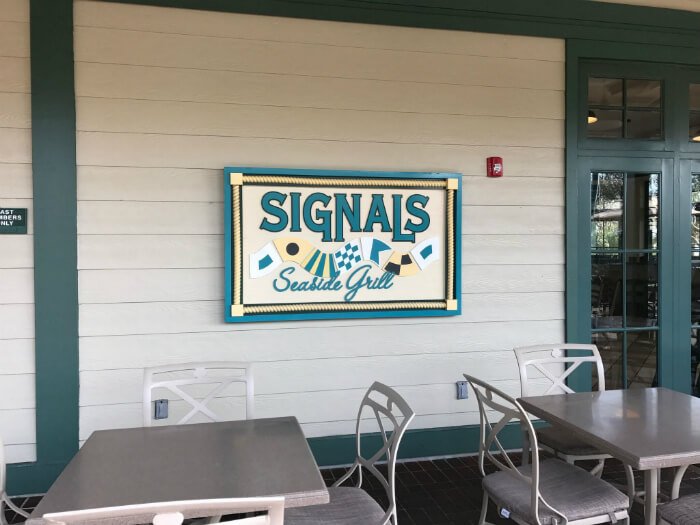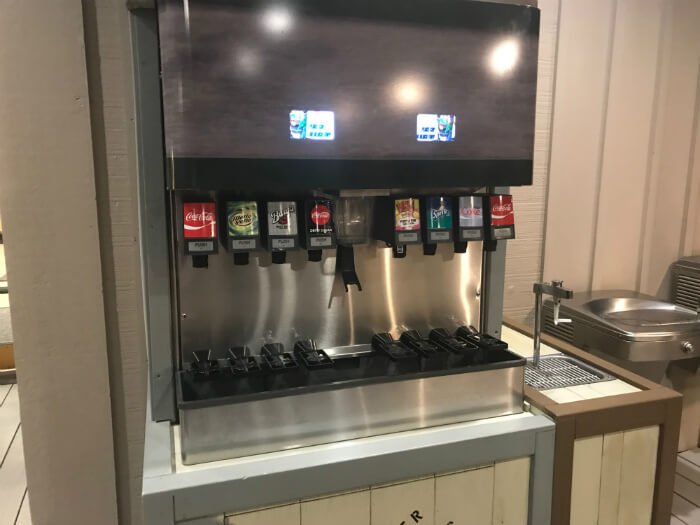 There is no official restaurant at the resort, but there are still great, affordable dining options.  They offer quick service breakfast & lunch which is convenient if you want to spend the day doing activities around the resort.  My personal favorite is Tide Me Over because I loved being able to get a Mickey waffle, really made me feel like I was at Disney World!  Plus the views at Tide Me Over are really beautiful and very lowcountry.  There's a quick-service restaurant at the beach club, too (Signals), which is great if you want to spend the day swimming at the beach and you don't want to have to back to you room to eat.  There's also a weekly Edmund's Family Low-Country Boil (this is seasonal) and there's also a seasonal Backyard BBQ.  If you have a car, there are a lot of great restaurants throughout Hilton Head (seriously; I would do a trip to Hilton Head for dining alone!), and as a guest at Disney's Hilton Head Resort, you can get a discounted rate to a lot of the local restaurants (just ask at the front desk for more information on which restaurants). If you don't have a car with you, you can always order in.
If you've been to a Walt Disney World Resort before, then you may be familiar with their refillable mug system.  You can buy a Disney mug at Tide Me Over and then you can get unlimited refills during your stay.  This can really save you money on a long trip.  Additionally, if you are planning on staying here before heading to Disney World – and this is exactly what I did, as it only added about half an hour on to my trip and for me it was about halfway between where I live and Orlando.
The staff went above & beyond to make the trip special.  For example, my mom had an allergy and asked to change part of a breakfast item and they happily did- and it ended up being delicious!.  That has not always been the case at other hotels/restaurants, where the staff seems irritate to make any changes, but that is not the case here.  Additionally, when we arrived we wanted to buy the refillable mugs but they only had one color available.  Figuring that we would want more than one color so we could tell our mugs apart, they went and got more for us.  It's little touches like that that really make Disney vacations stand out from other vacations.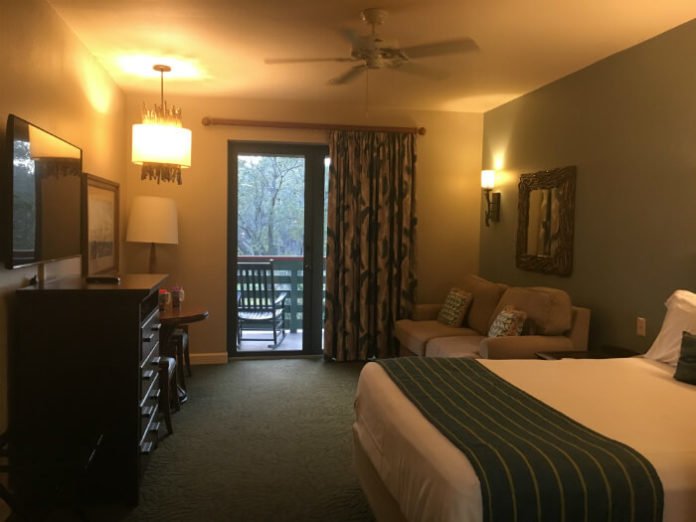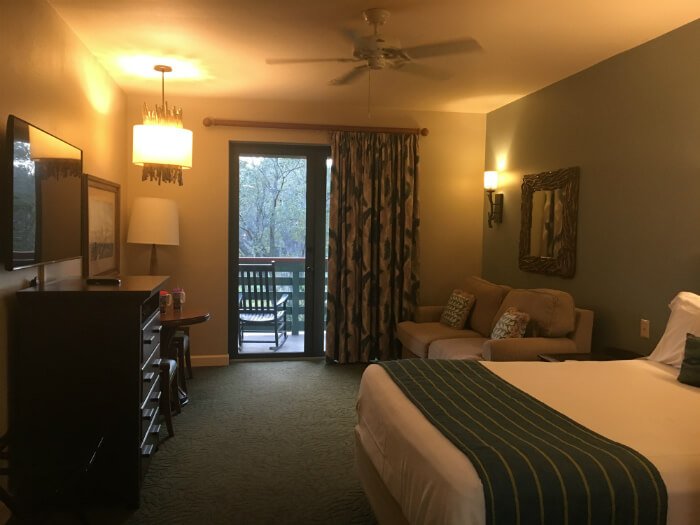 Disney's Hilton Head Island Resort Studio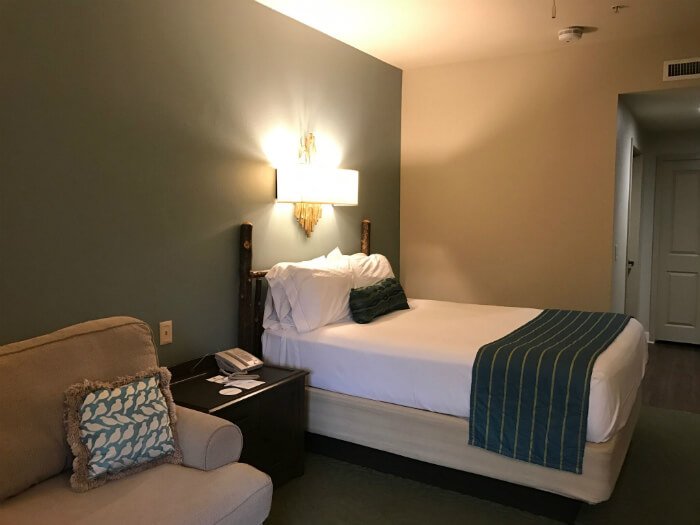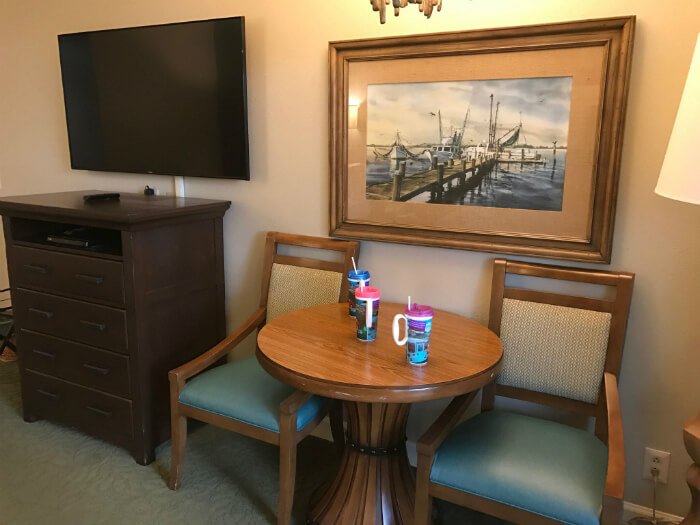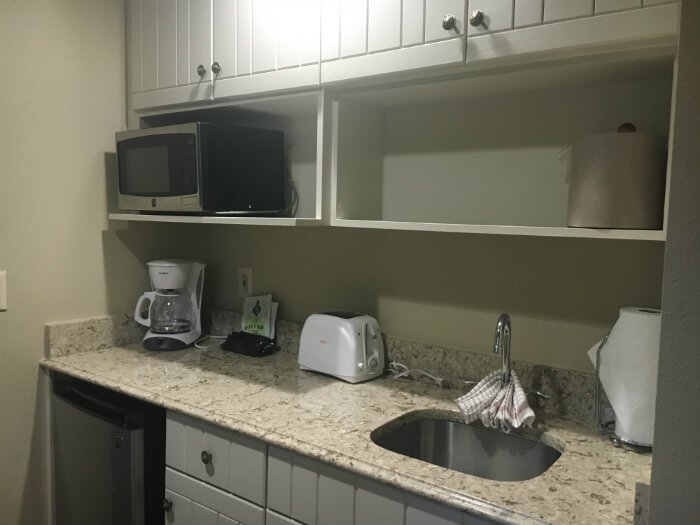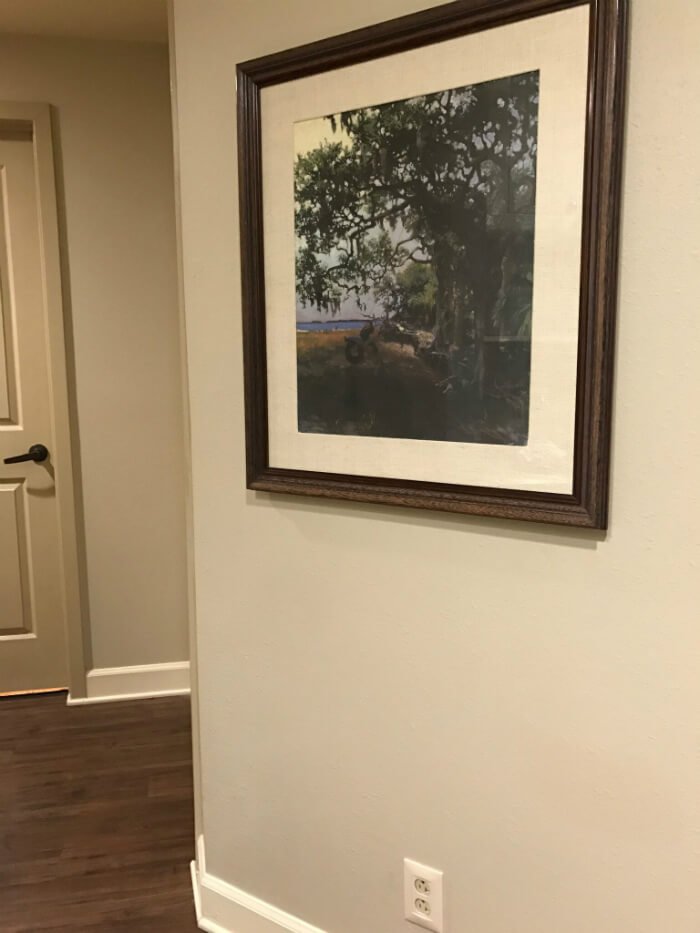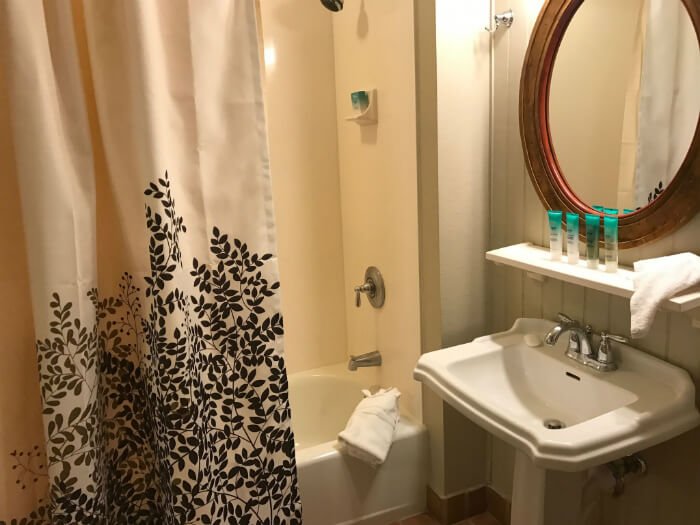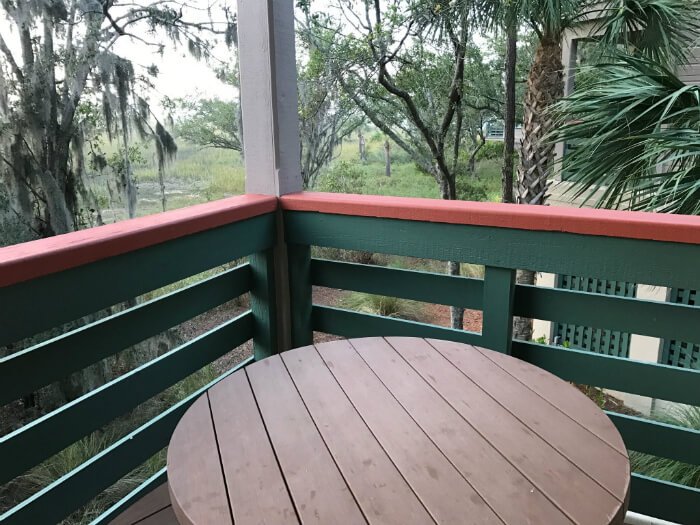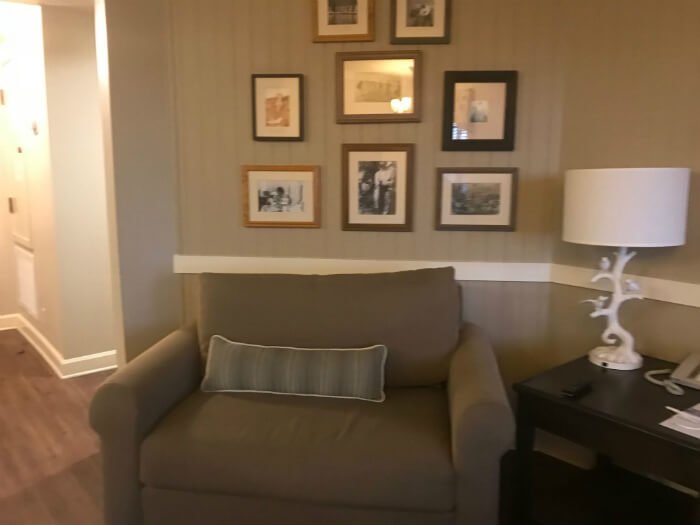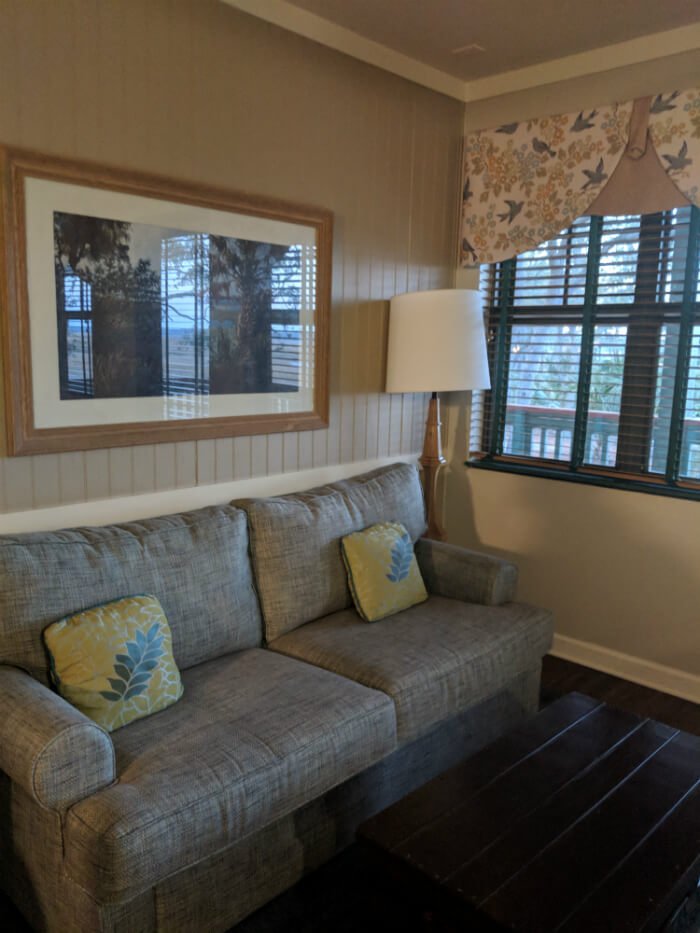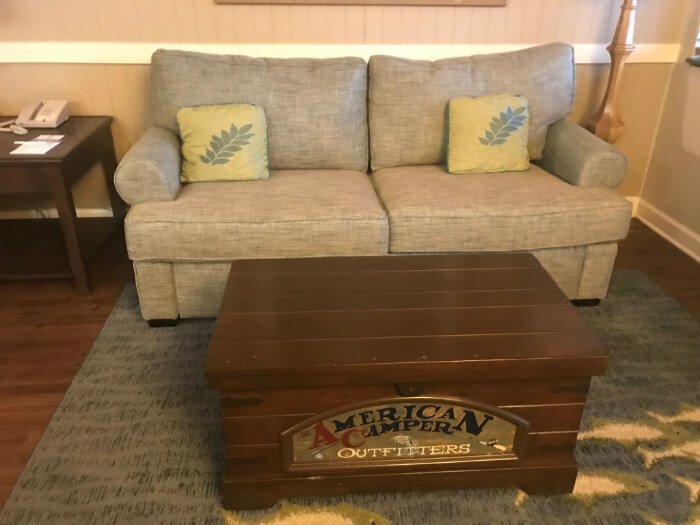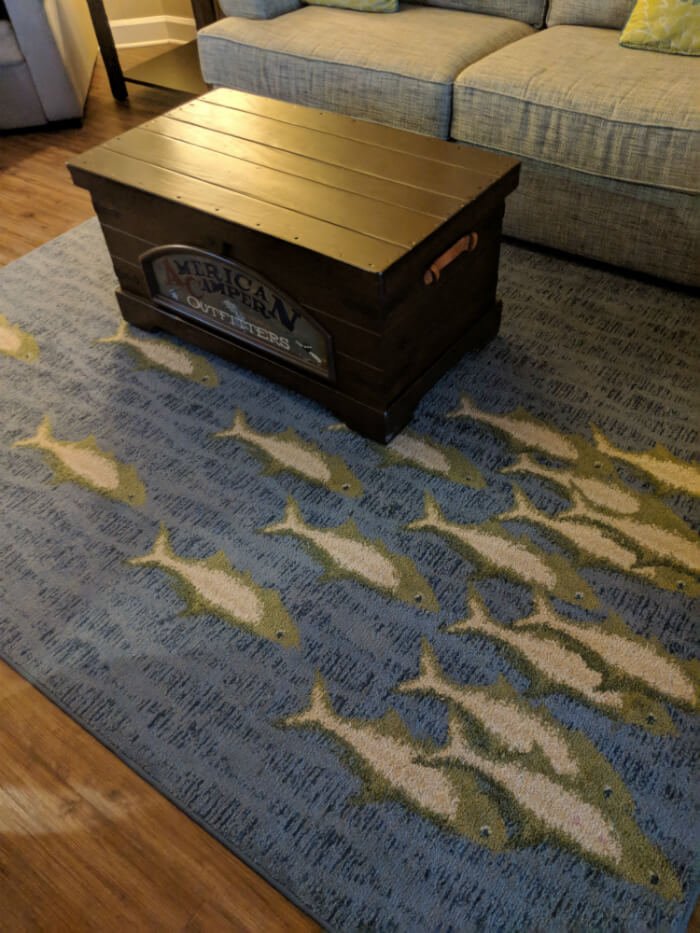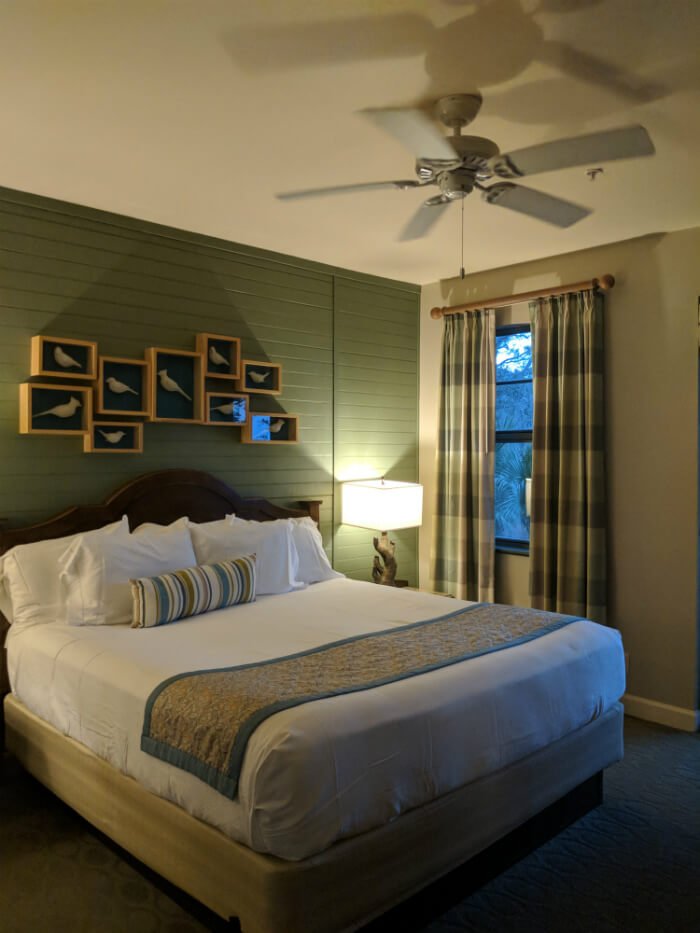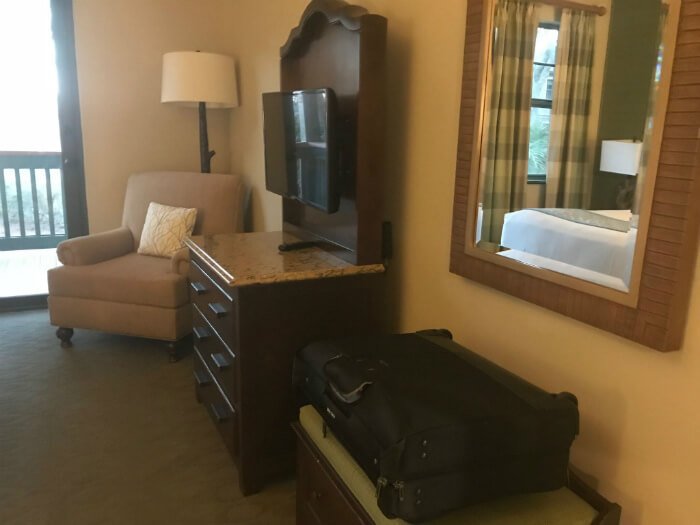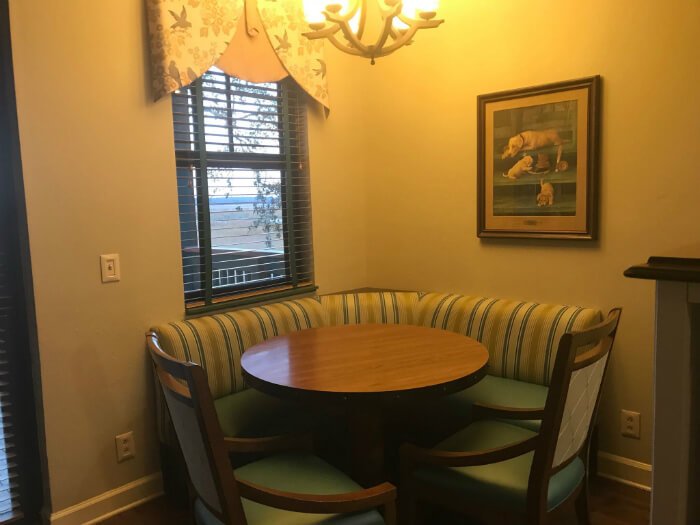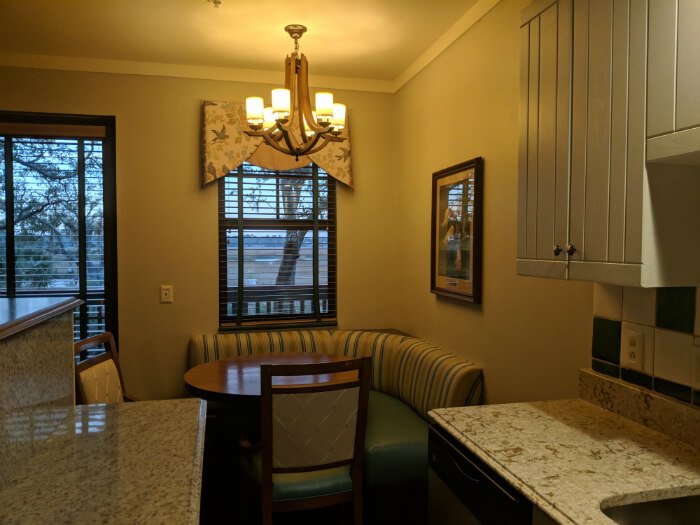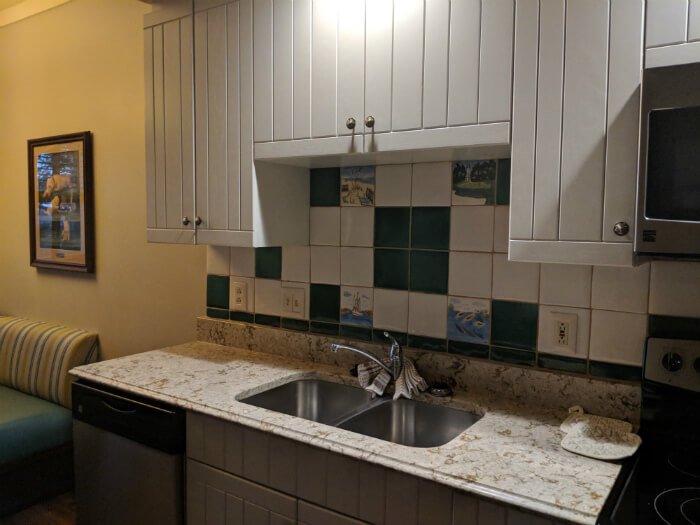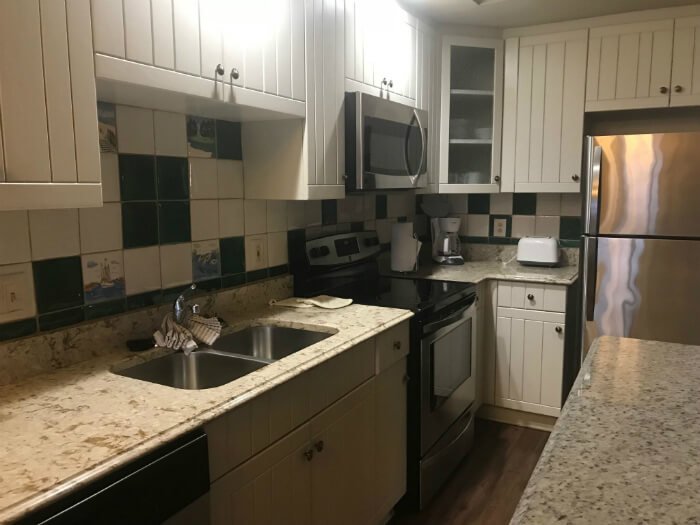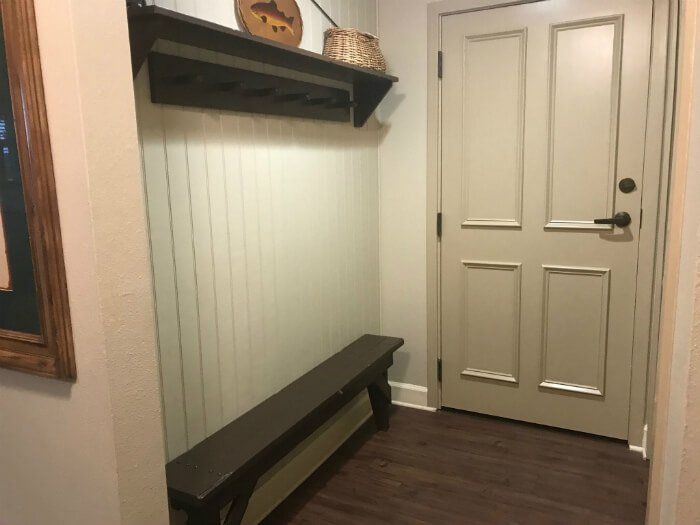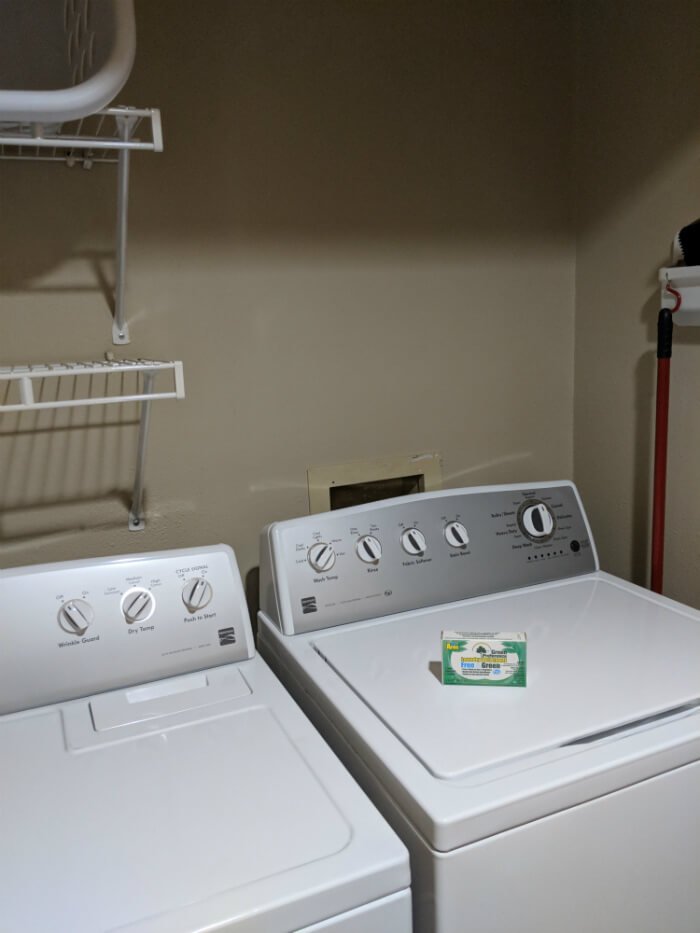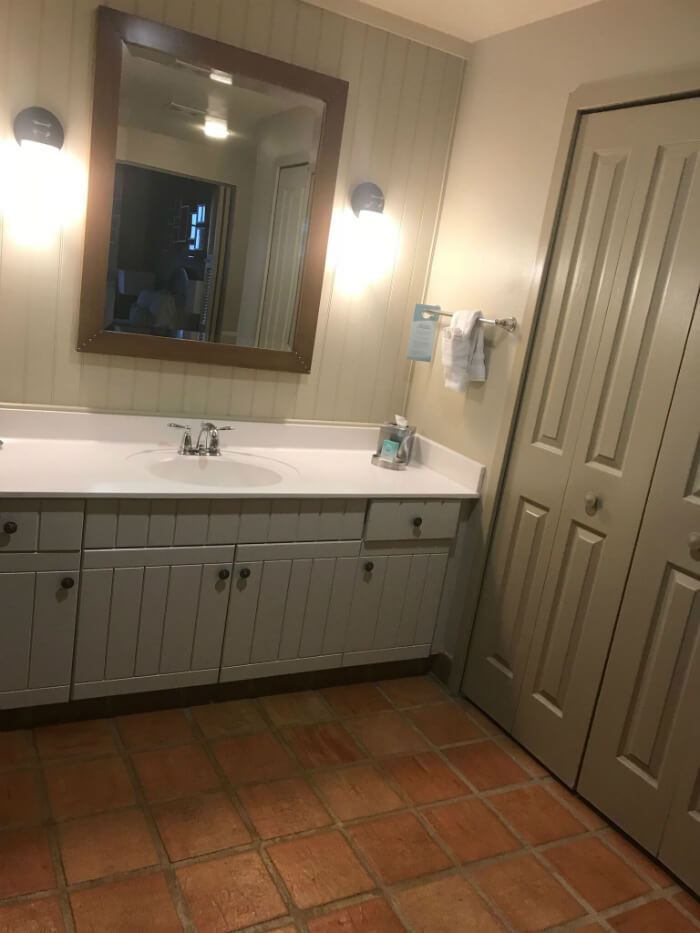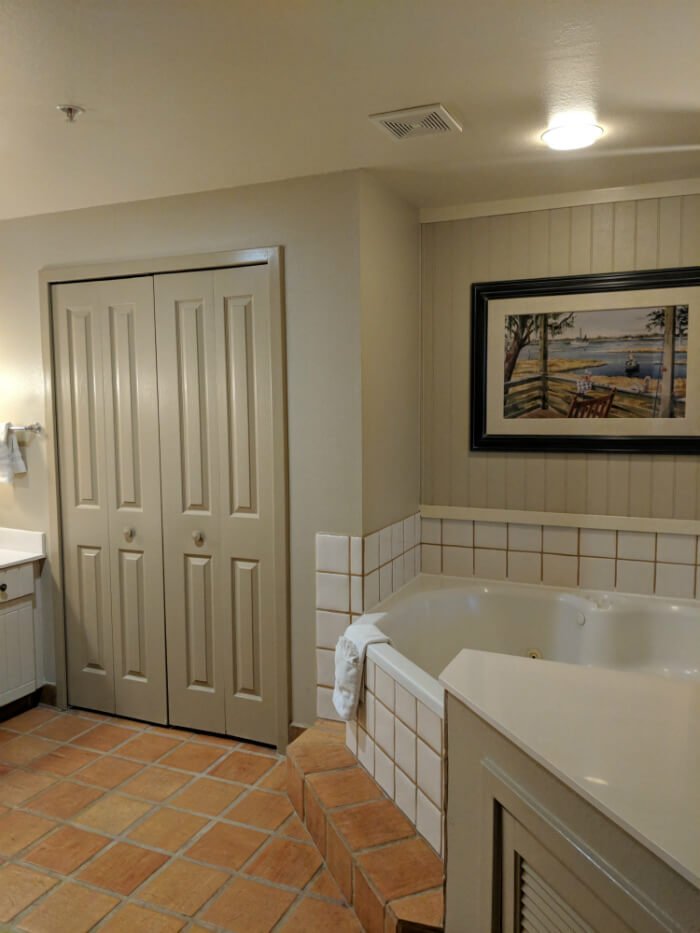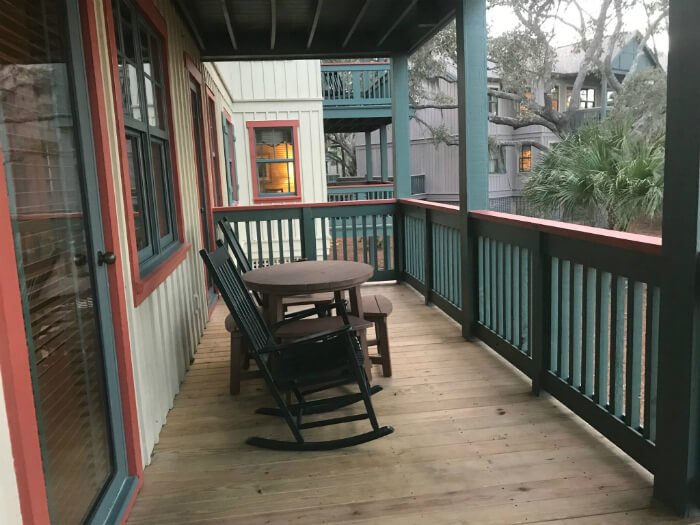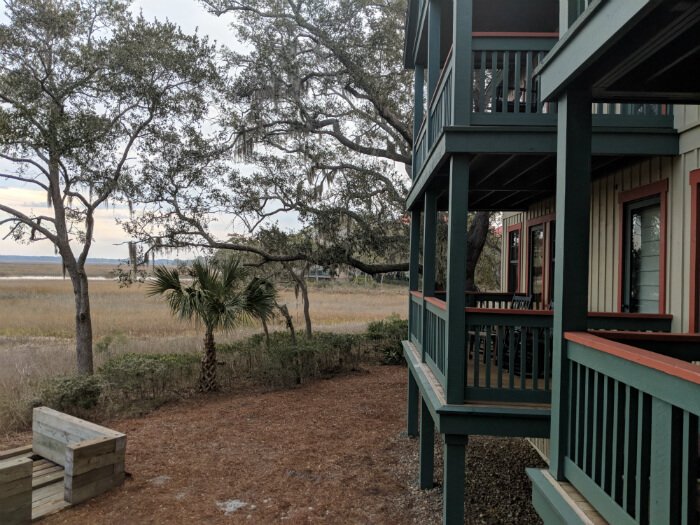 The rooms are incredibly spacious.  Both the studio and one-bedroom are bigger than all DVC resorts with the exception of Old Key West.  They've got all kinds of features that can help you stay here, like the kitchen area with the refrigerator, microwave, dishwasher, etc.  The 1-bedroom villa even had a washer & dryer, which I really liked.  Also the master bedroom in the 1-bedroom villa was amazing.  In addition to the rooms being spacious, the colors were beautiful and fit perfectly with the theme.  The paintings hung throughout the villa really fit the theme as well.  And finally, I loved the porches and the views of the beautiful lowcountry views of beautiful trees.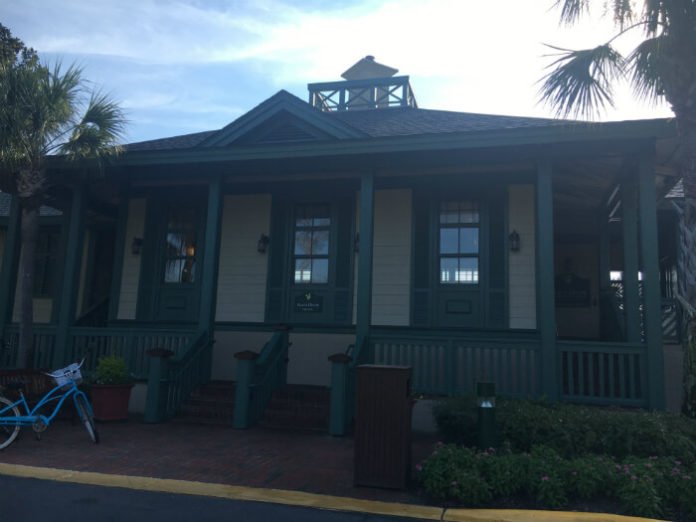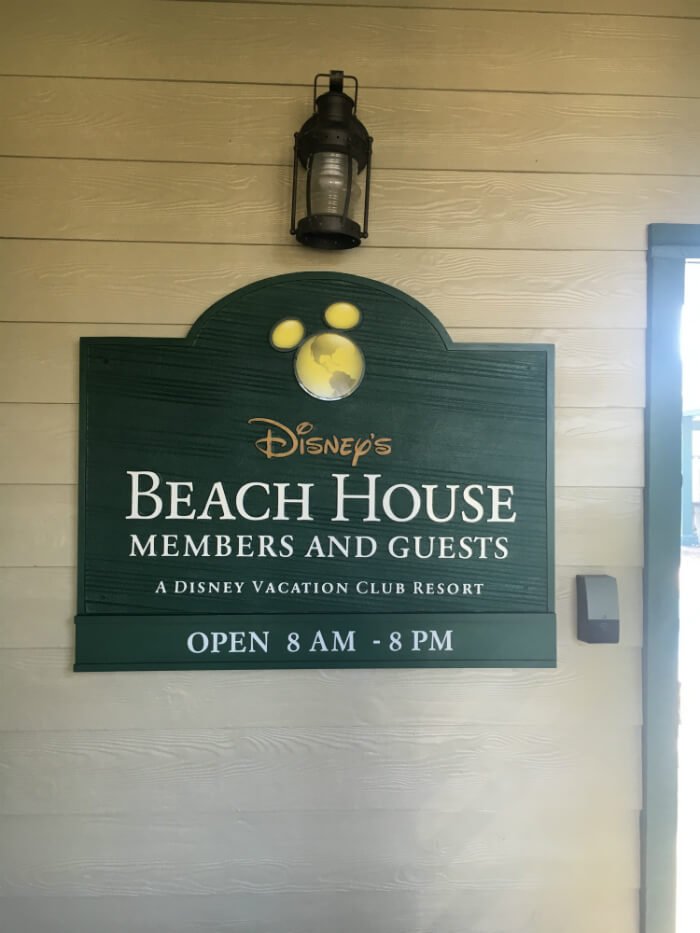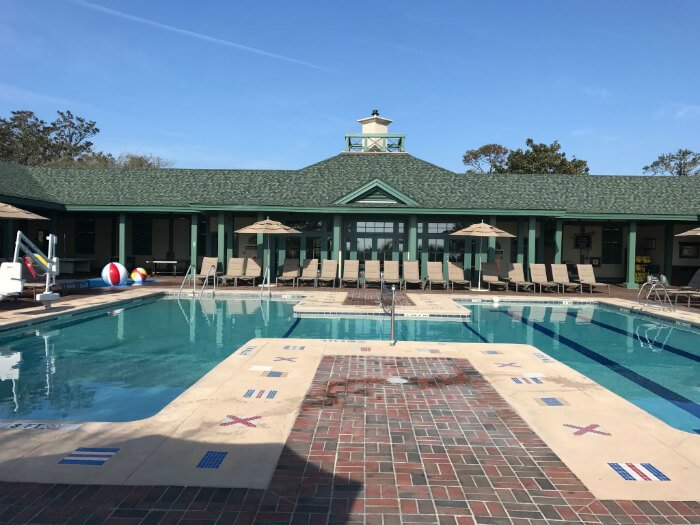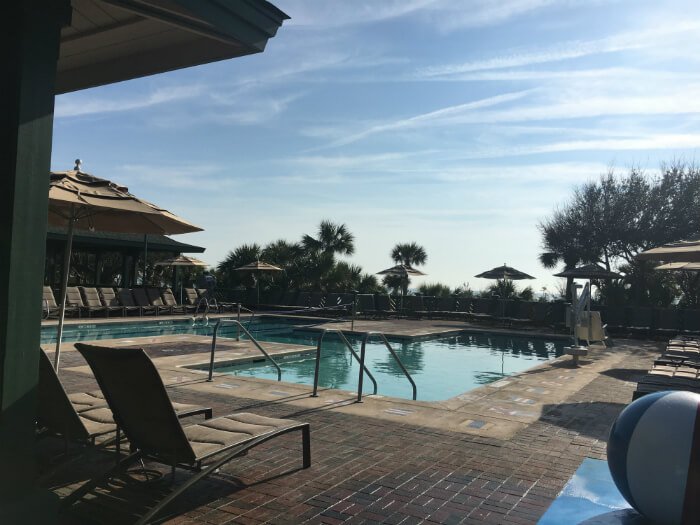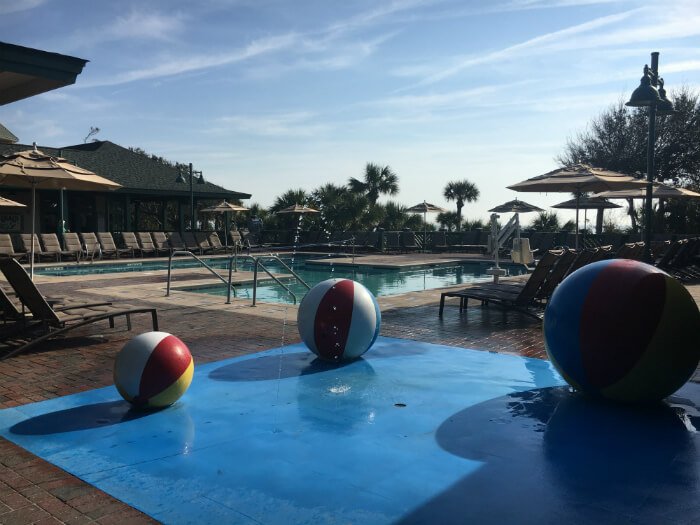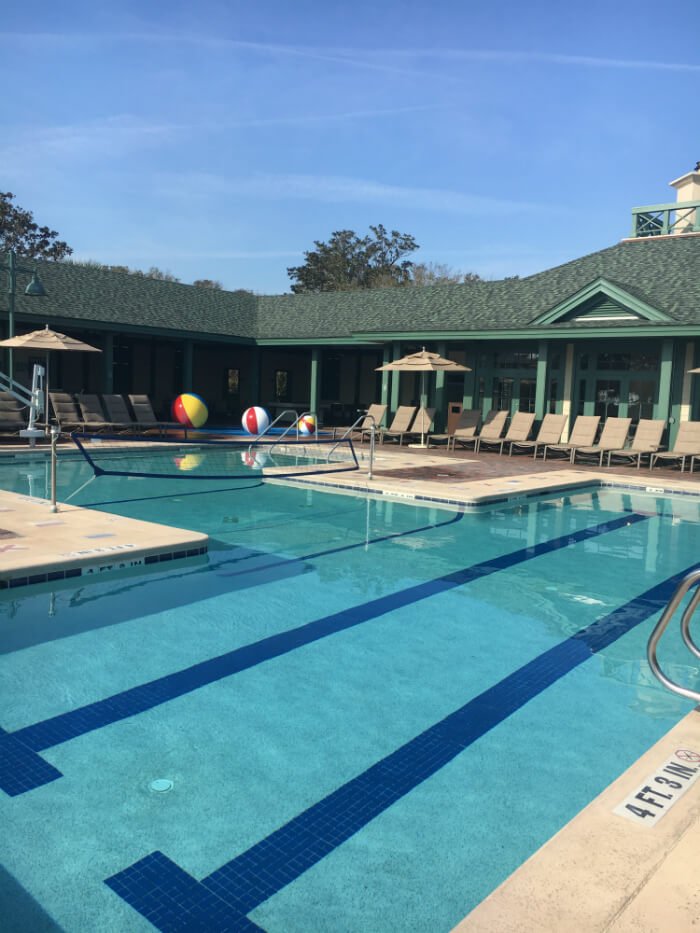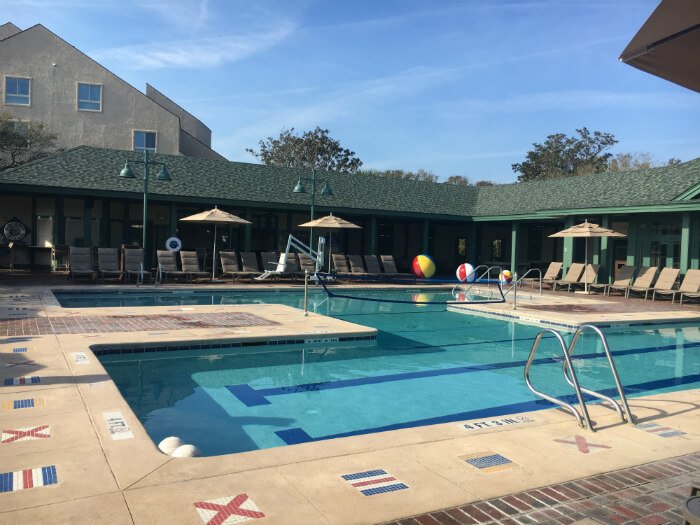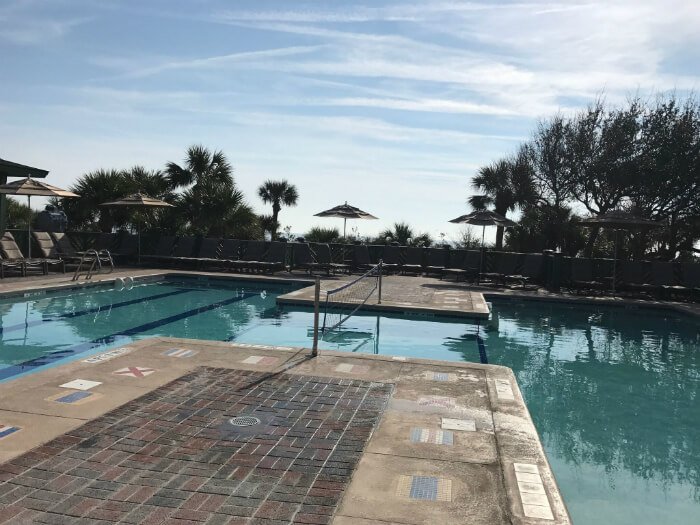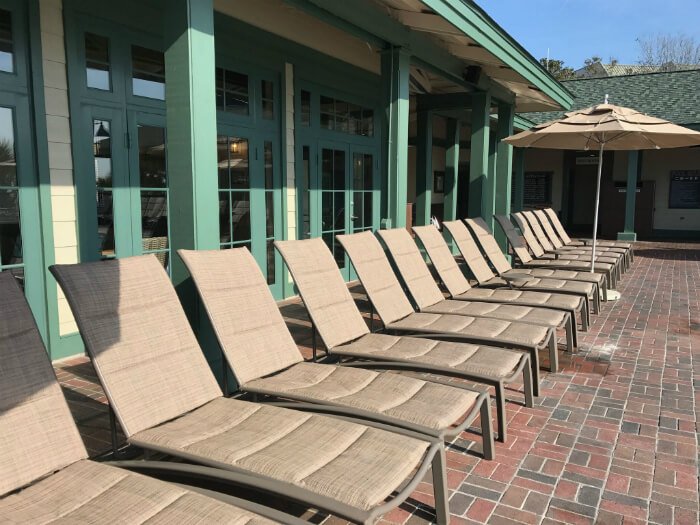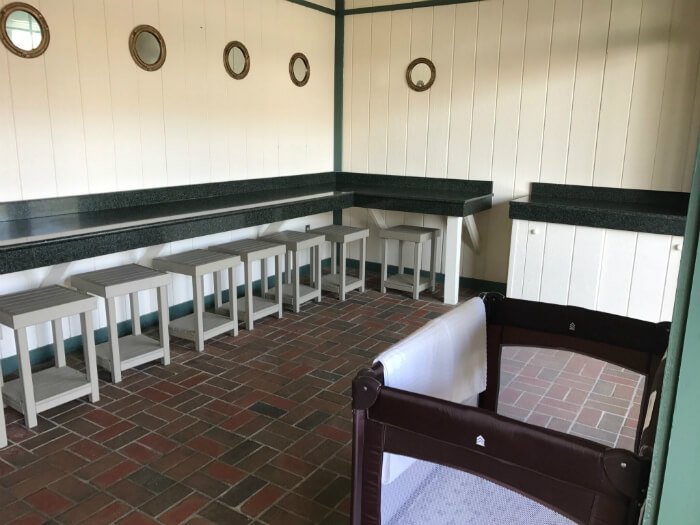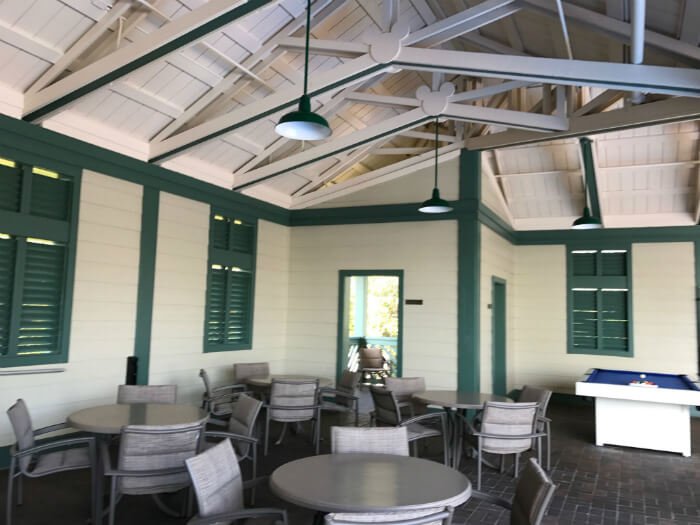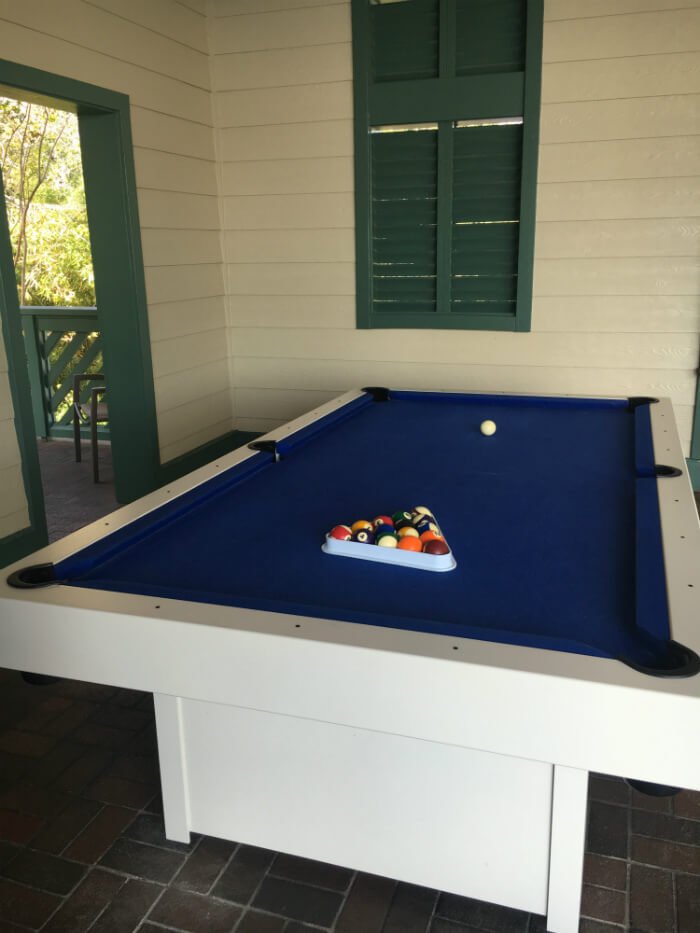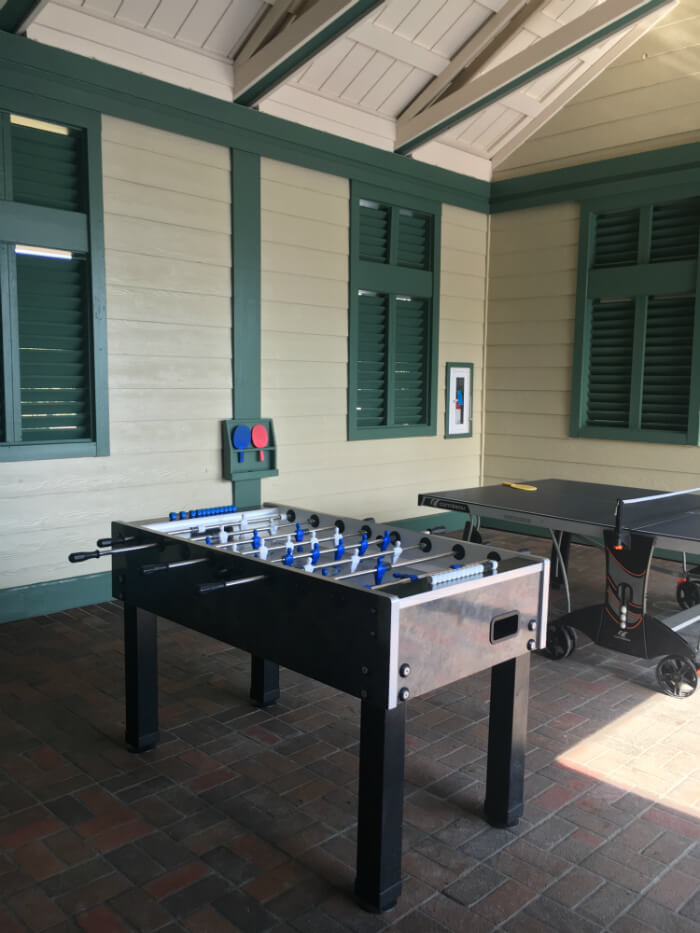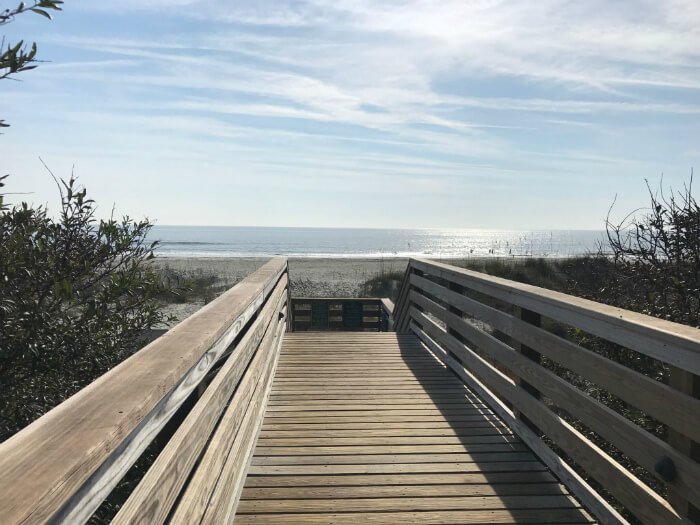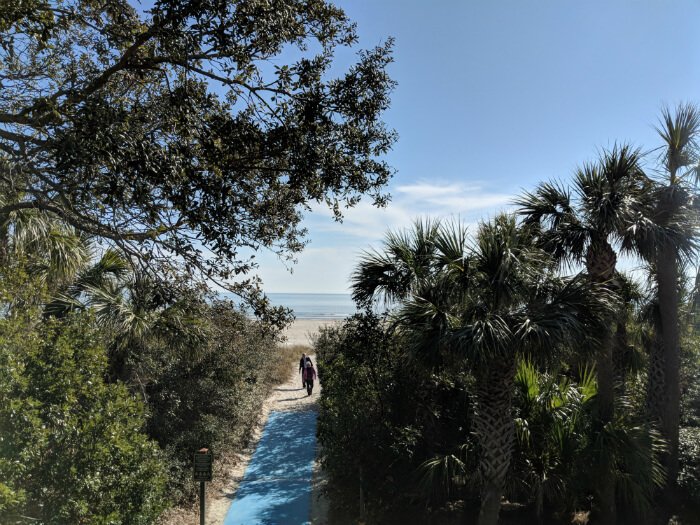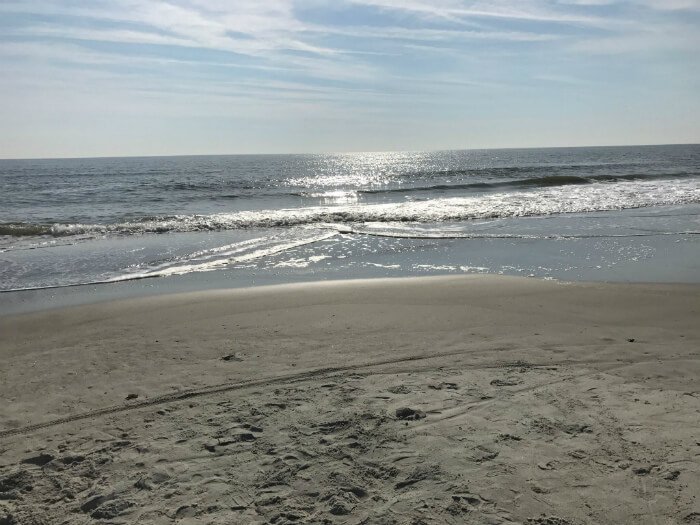 The only negative about Disney's Hilton Head Resort is that it's not directly on the beach.  I love being able to look out my window and see the waves crashing on the beach, plus I love the ease of being able to leave my room and be right down on the beach.  But having said all this, I found myself absolutely loving the Beach House.  The hotel offers a shuttle to the beach house, but you can also walk or if you have a car drive over and park. The Beach House has a great pool area which you can swim in or relax in the pool area.  Then the Beach House has Surfman's Station, an air-conditioned lounge with a large-screen TV, fireplace, indoor game tables & comfortable furniture.  You can also eat Signals, a quick-service restaurant at the Beach House.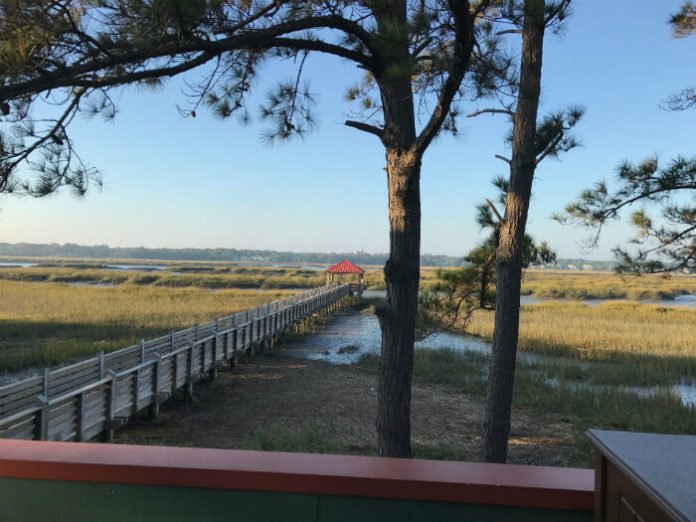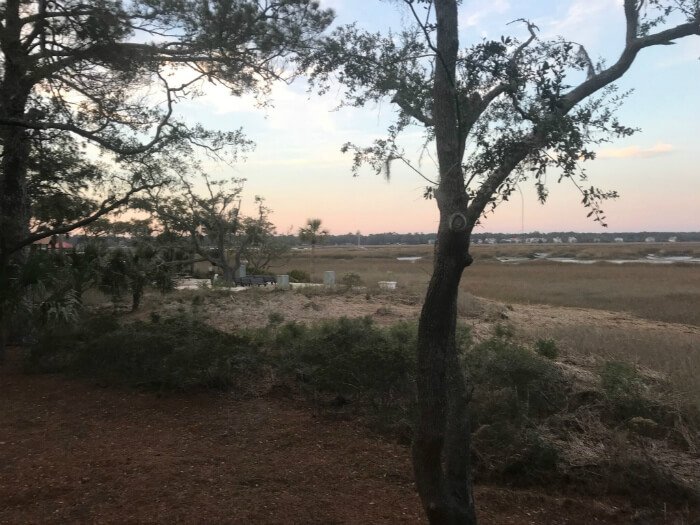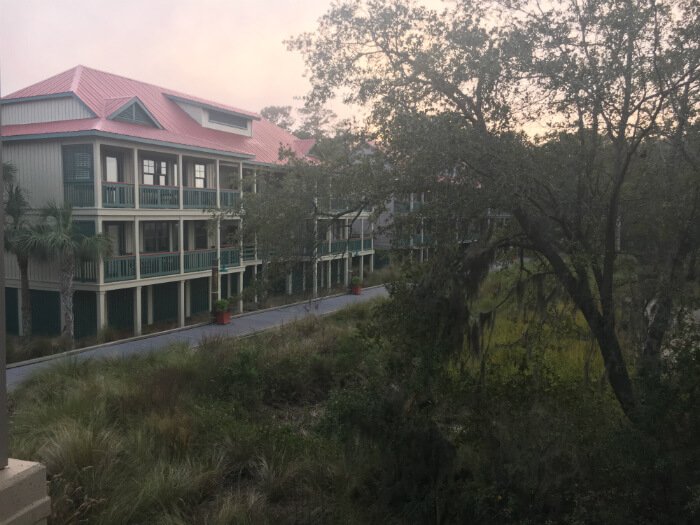 If you have never been to the low country of South Carolina, you are going to absolutely love the beauty of the area.  If you have been, then you will love how this resort has kept the beauty of the low country intact.  As a South Carolina native, I have been to the low country many times before but even I was impressed with the beauty.  I also like how, since it's so close to the ocean, you can smell that wonderful ocean scent as you walk aroun the resort.
As far as vacation go, Disney's Hilton Head Island Resort can truly give you the best of both worlds.  You can have a complete Disney vacation where you stay in your Disney bubble – you can park at the hotel or get transportation
What's great about the location of the hotel is you can stay in your Disney bubble – park your car and enjoy activities – but you could also get in your car and enjoy a lot of other things Hilton Head has to offer. You're a very quick drive away from the grocery store if you want to cook all your meals in the kitchen in your room.  At Disney World, if you're, say, at Old Key West, it would take you a little while to get to non-Disney things in Orlando.  So it was great to be able to essentially have the best of both world.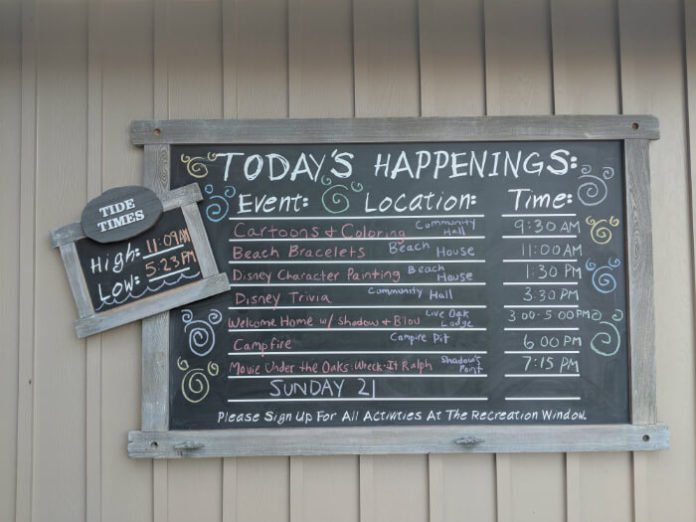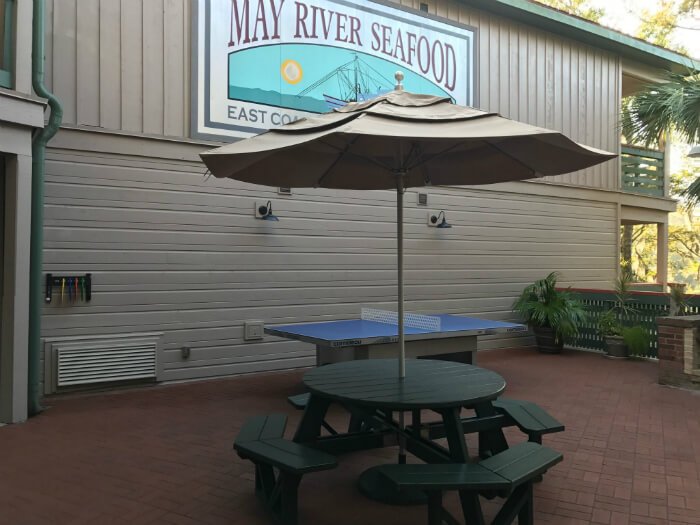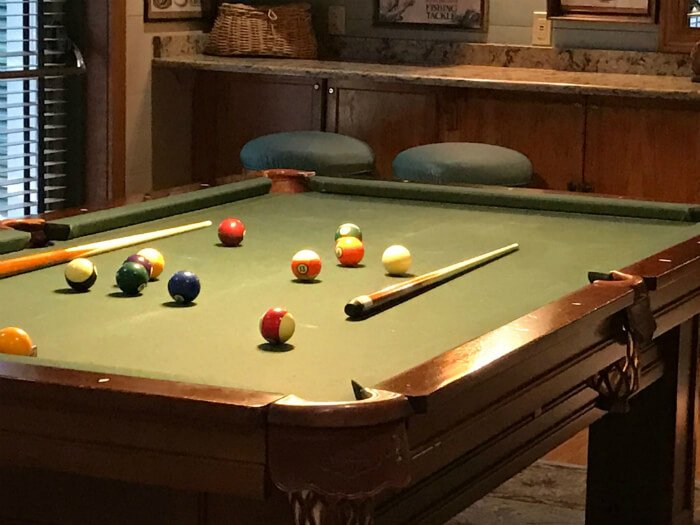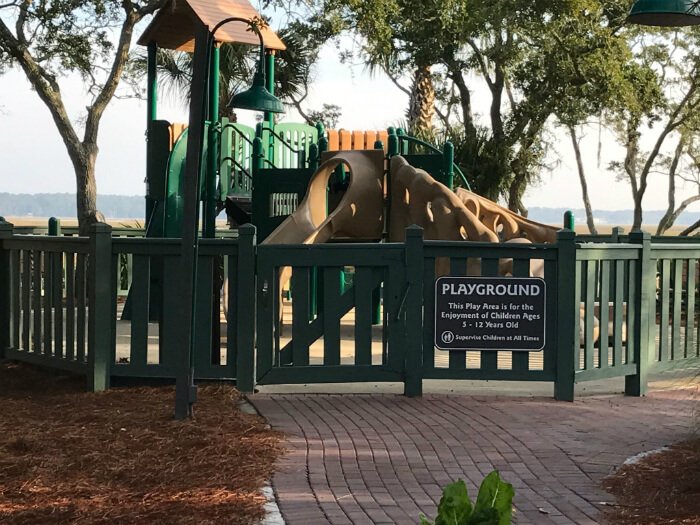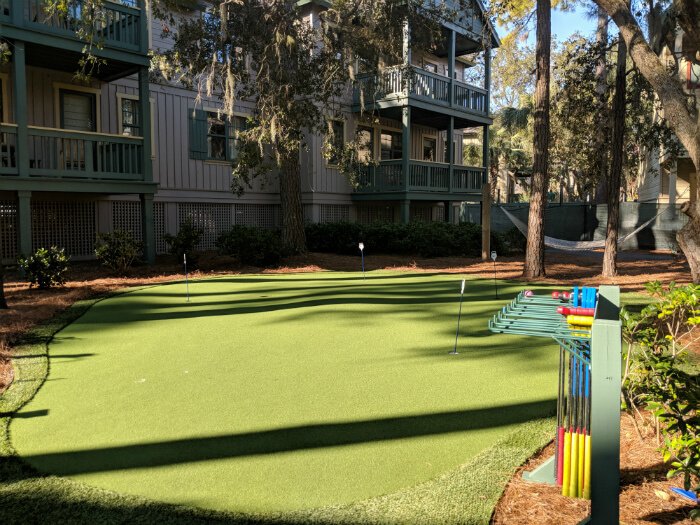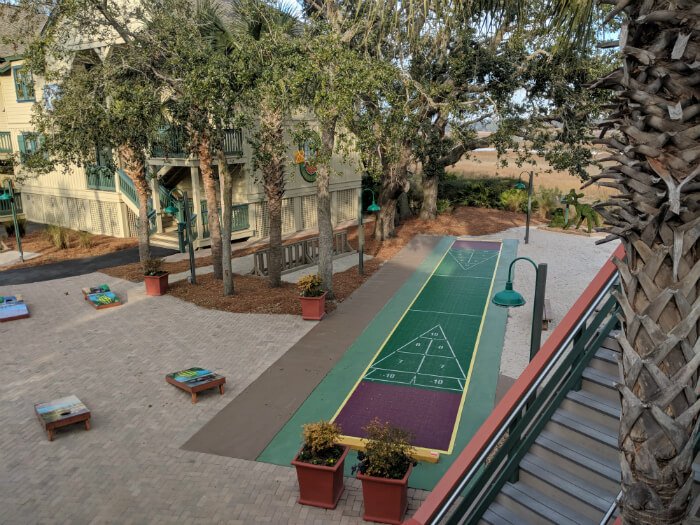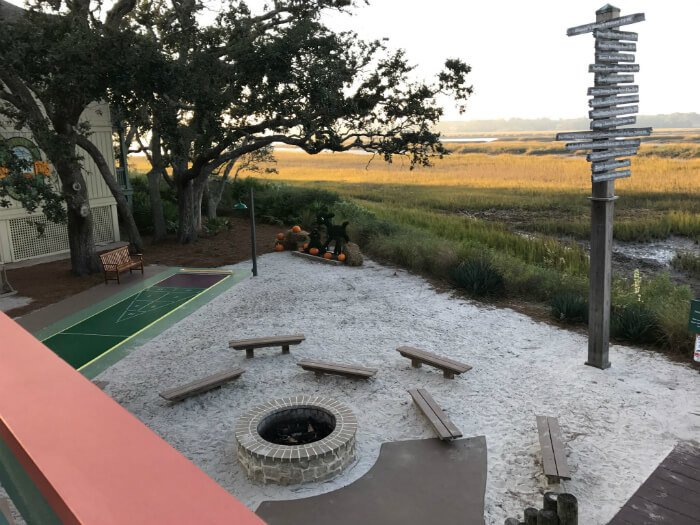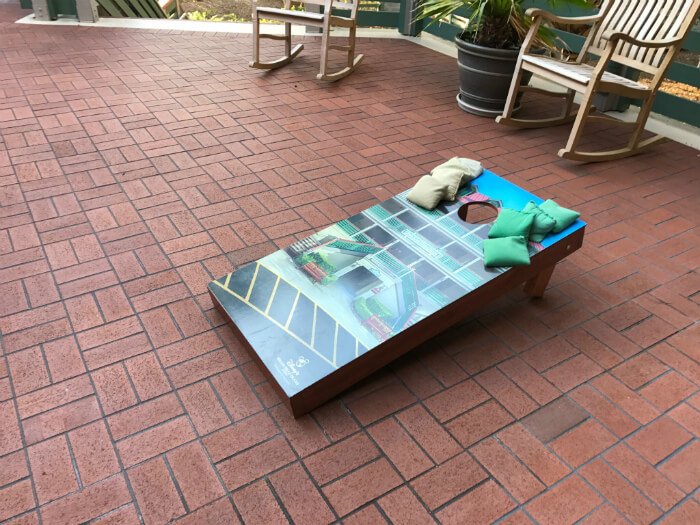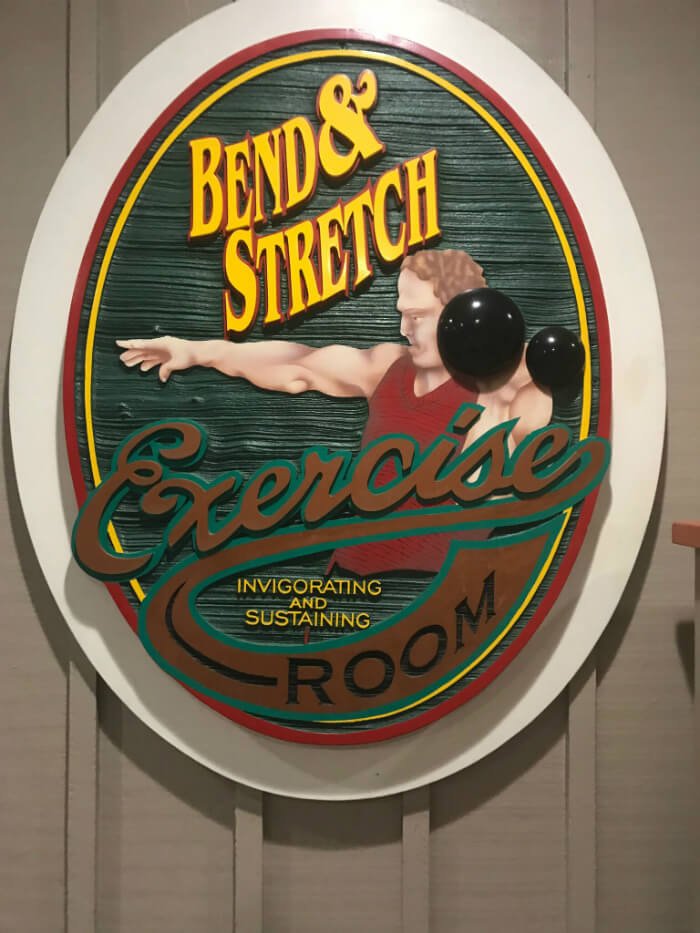 There are so many activities to do here!  There's a bulletin board up by Tide Me Over that list activities going on that day, such as Disney character painting, Disney trivia, or cartoons & coloring.  There are other games available to you throughout the resort, such as table tennis, pool, playground equipment, etc. There are other activities available to you (a lot cost extra, though, because, well, this is Disney) such as Dolphin Seafari Tours, paddle boarding tours, golf lessons, bike rentals, etc.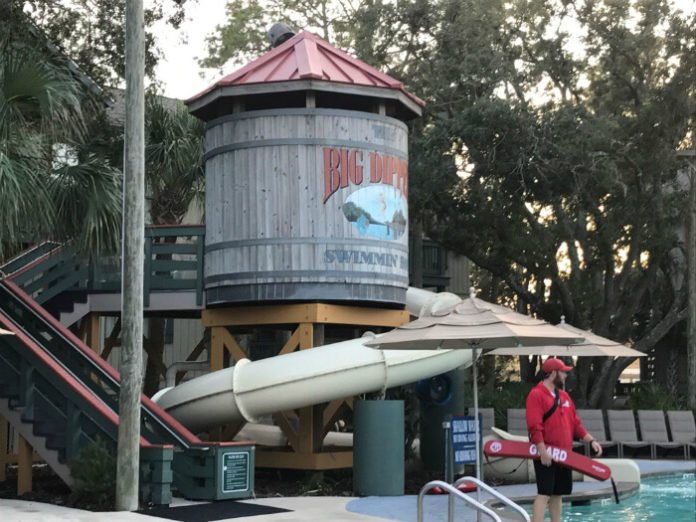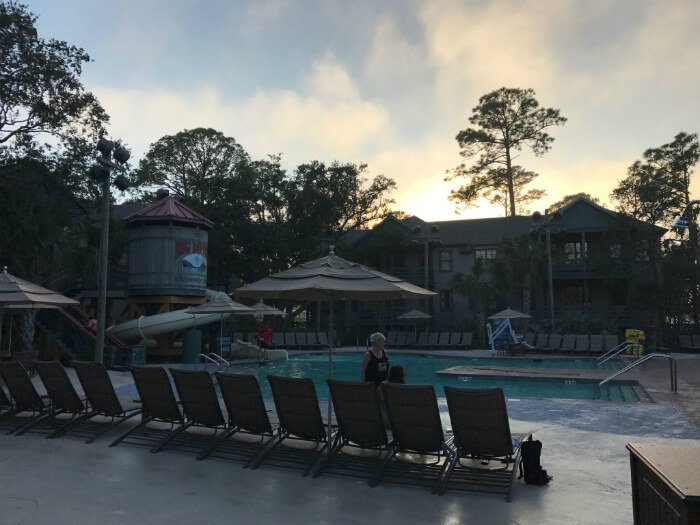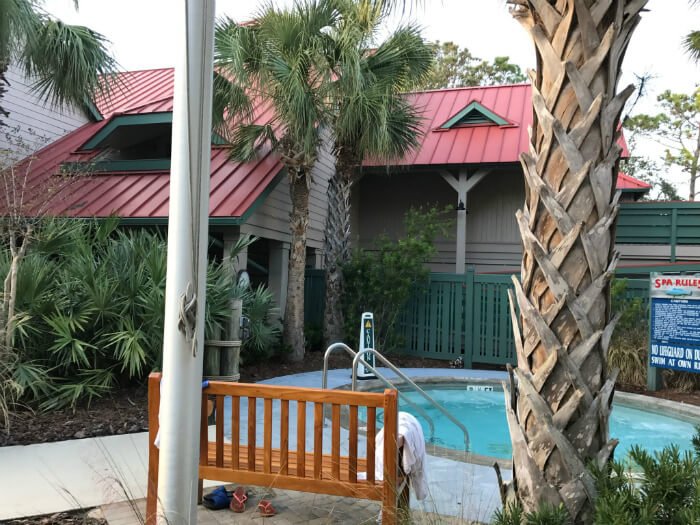 The pool area in the resort is awesome!  There's a huge 72,000 gallon Big Dipper pool with a great Water Tower slide and for the little ones, there is a Little Dipper Pool with water-spitting frogs.  The colors & theming fit in perfectly with the theme of the hotel, and the pool is conveniently located near Tide Me Over so you can easily go get a drink to relax by the pool.