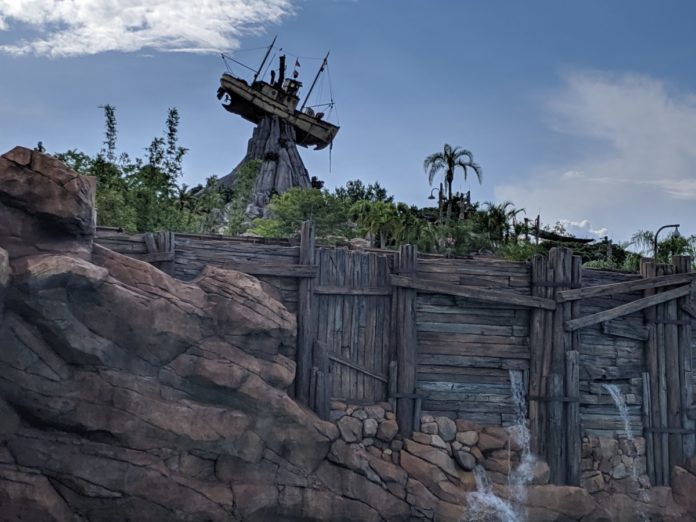 If you click on the links in this post, we may earn money from the companies mentioned in this post, at no extra cost to you. You can read the full disclaimer here.
I went on my first Walt Disney World trip before the age of 2, and over the years I became accustomed to sticking to the main Disney parks (first Magic Kingdom & EPCOT, then I added on MGM a.k.a. Hollywood Studios, then my family added on Animal Kingdom…) – but I only recently tried Disney's water parks, specifically Typhoon Lagoon.  I am now officially hooked on the idea of including Disney water parks in my trip, and I think once you try it you will definitely want to include it as part of your Disney vacation.  Here are ten reasons why:
1. Escape from the Florida Heat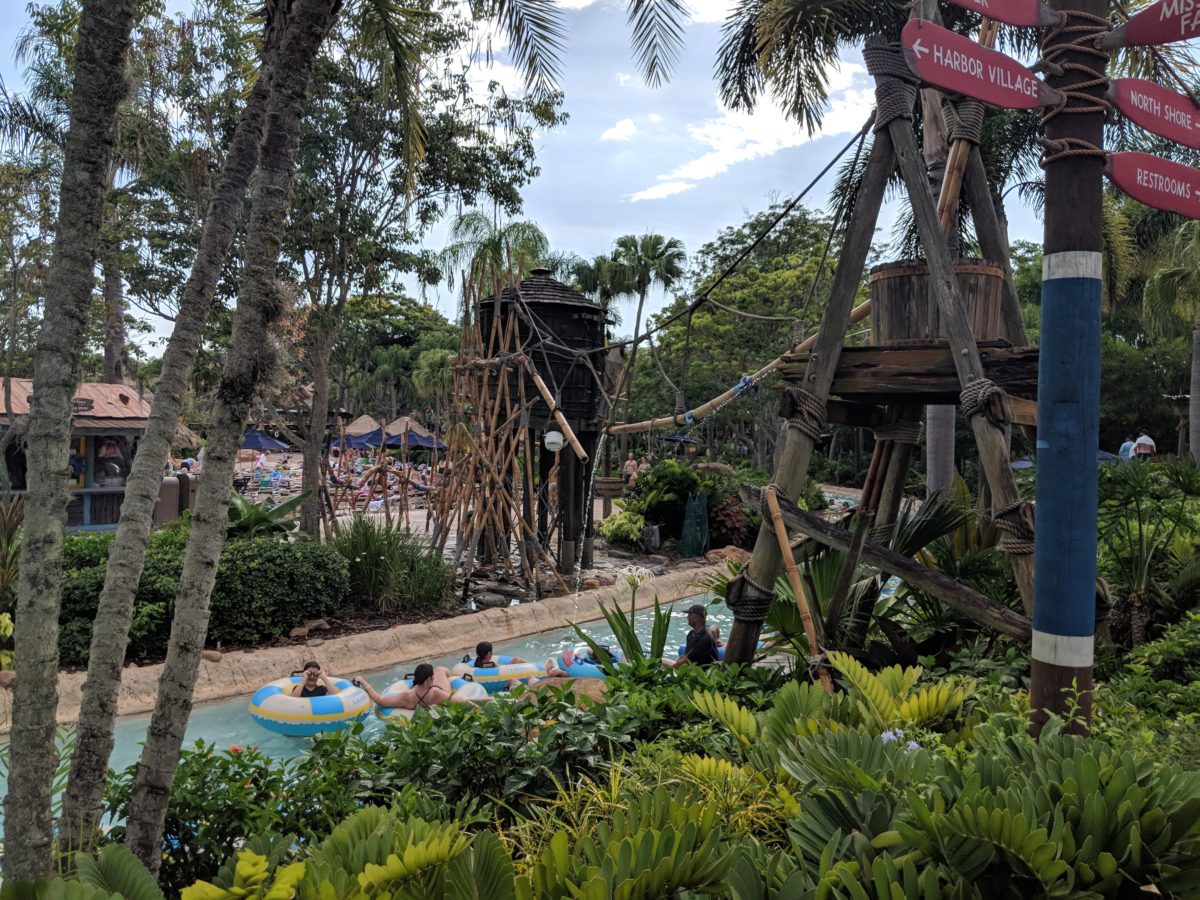 I don't know if you've noticed, but this summer has been incredibly hot so far.  I've been enjoying a Disney World vacation this week and my family ended up leaving both Animal Kingdom and Hollywood Studios early because it was so hot.  I did not have this trouble this week at Typhoon Lagoon, though.  Why?  Because the water cooled me off so much and made me feel so much better!  And it can make your kids feel better, too – and put them in much better moods!  So when you plan out a summer vacation in Disney and go ahead and add Typhoon Lagoon into your plans, you can pick the hottest day for Typhoon Lagoon, and it will just make everyone in your whole family a lot happier.
2. The theming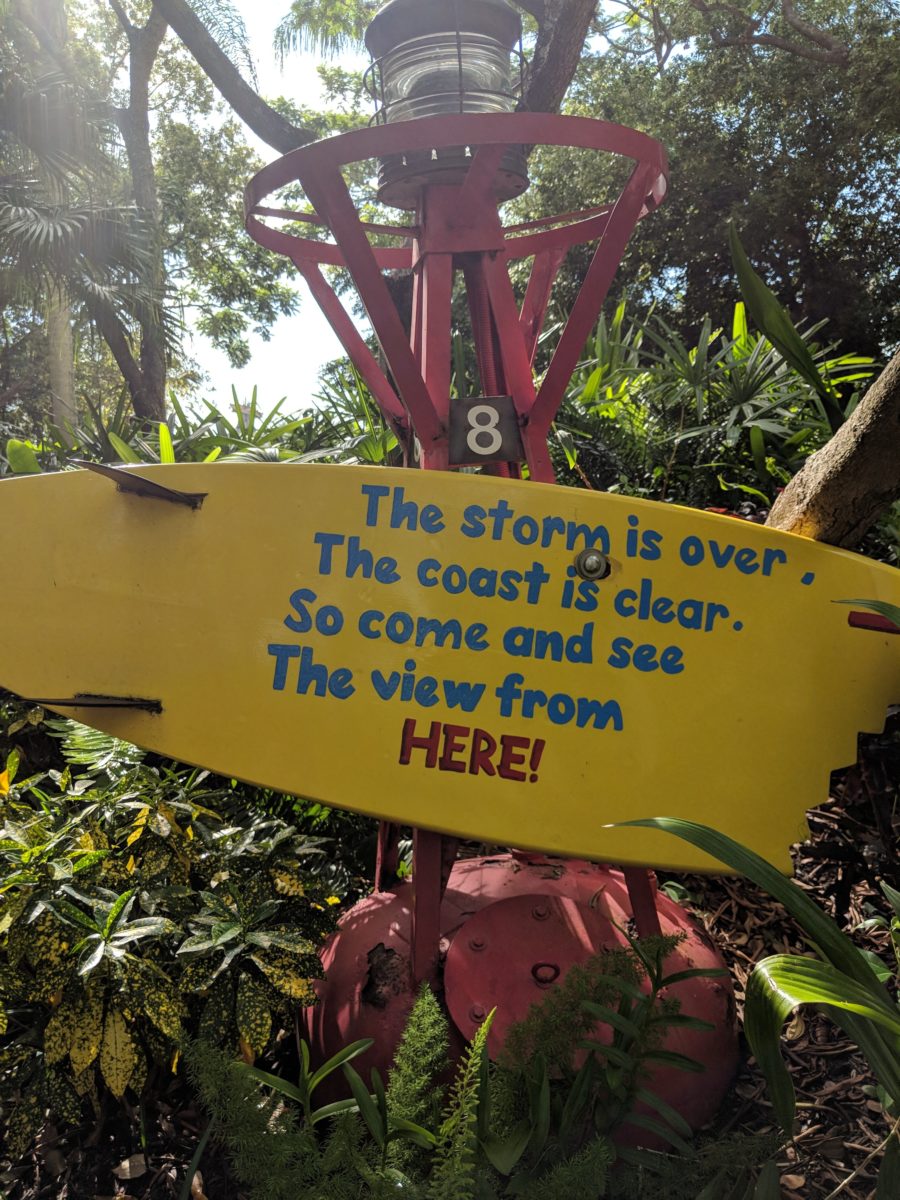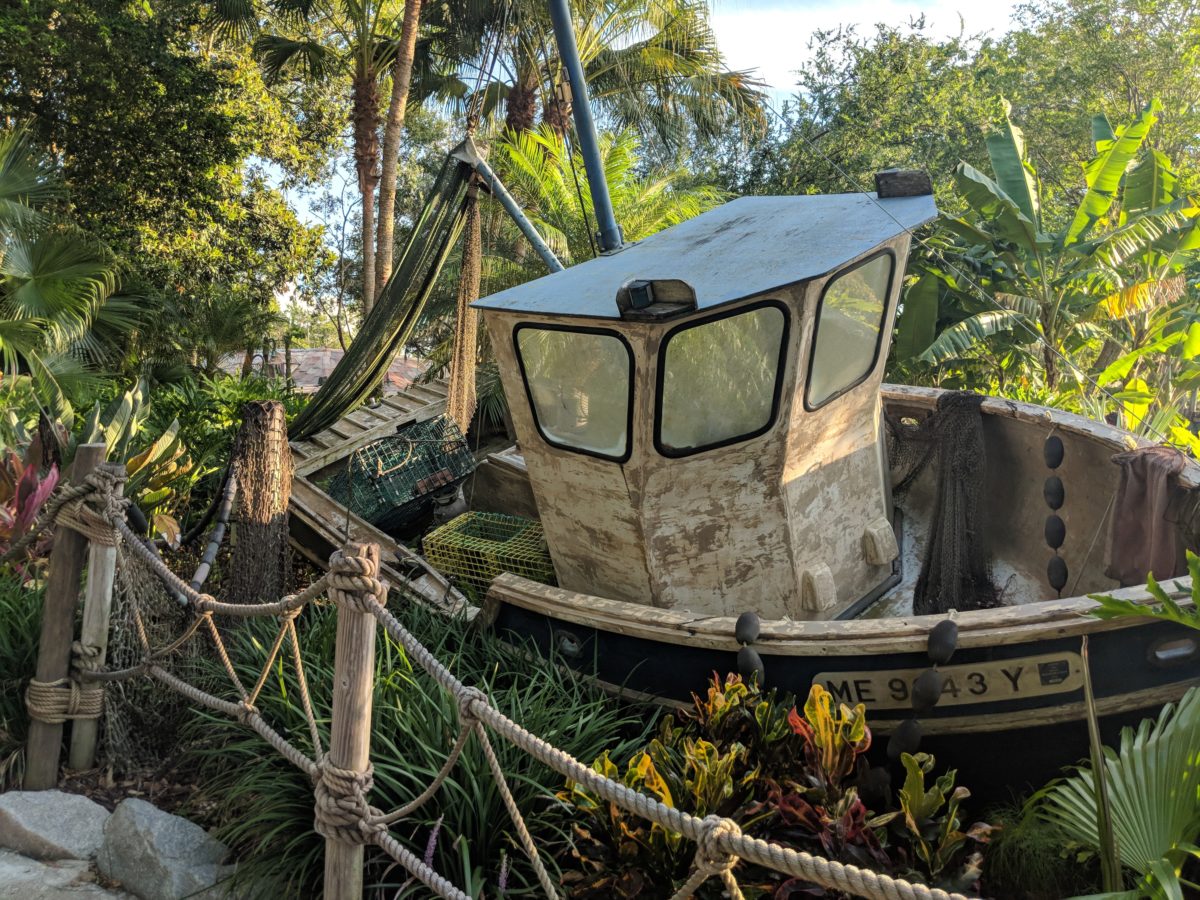 One of my favorite things about Walt Disney World Resort is how all of the parks have such attention to theming. There is always a story behind Disney attractions, and the story here is that you are in a tropical paradise that was wiped out with a typhoon.  Now, I am not necessarily a big fan of the typhoon aspect of it as, you know, that's a natural disaster, but I really like the tropical feel to the park.  Walking through the park, I feel as if I am in a Southeast Asia tropical paradise, and that, to me, is Disney at its best: magically transporting you to another place or time.
3. Typhoon Lagoon Surf Pool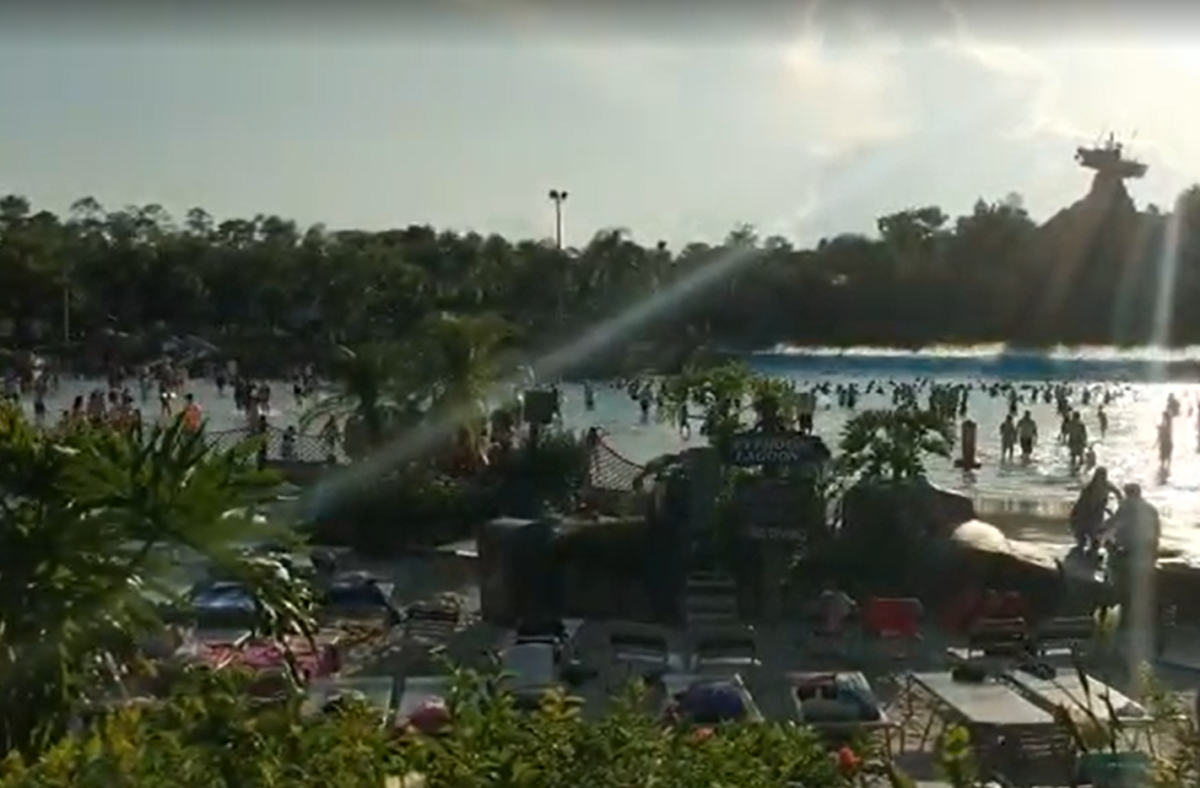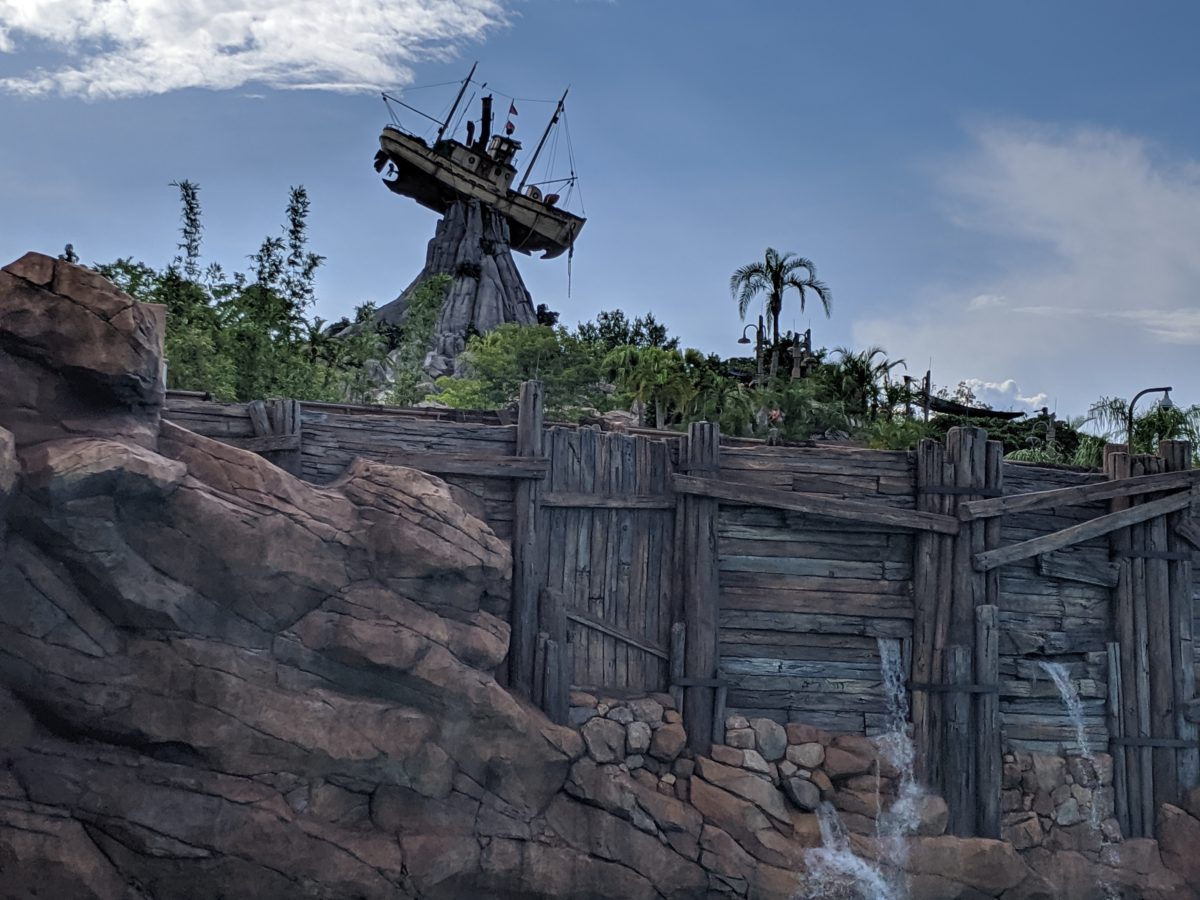 But it wouldn't be a water park if it was just theming and not rides and attractions, right?  And Typhoon Lagoon certainly has great attractions, but the best has got to be the Typhoon Lagoon Surf Pool, hands down.  It is the centerpiece of the whole park.  And if you spend time there and you start thinking, wow, this is better than other wave pools at other water parks, then you're not wrong; the Typhoon Lagoon Surf Pool is North America's largest wave pool.  The waves can reach 6 feet tall and are quite powerful; they have knocked me off my feet multiple times – but it was always so much fun!  And there's something exciting about every time a wave forms.
4. The Castaway Creek Lazy River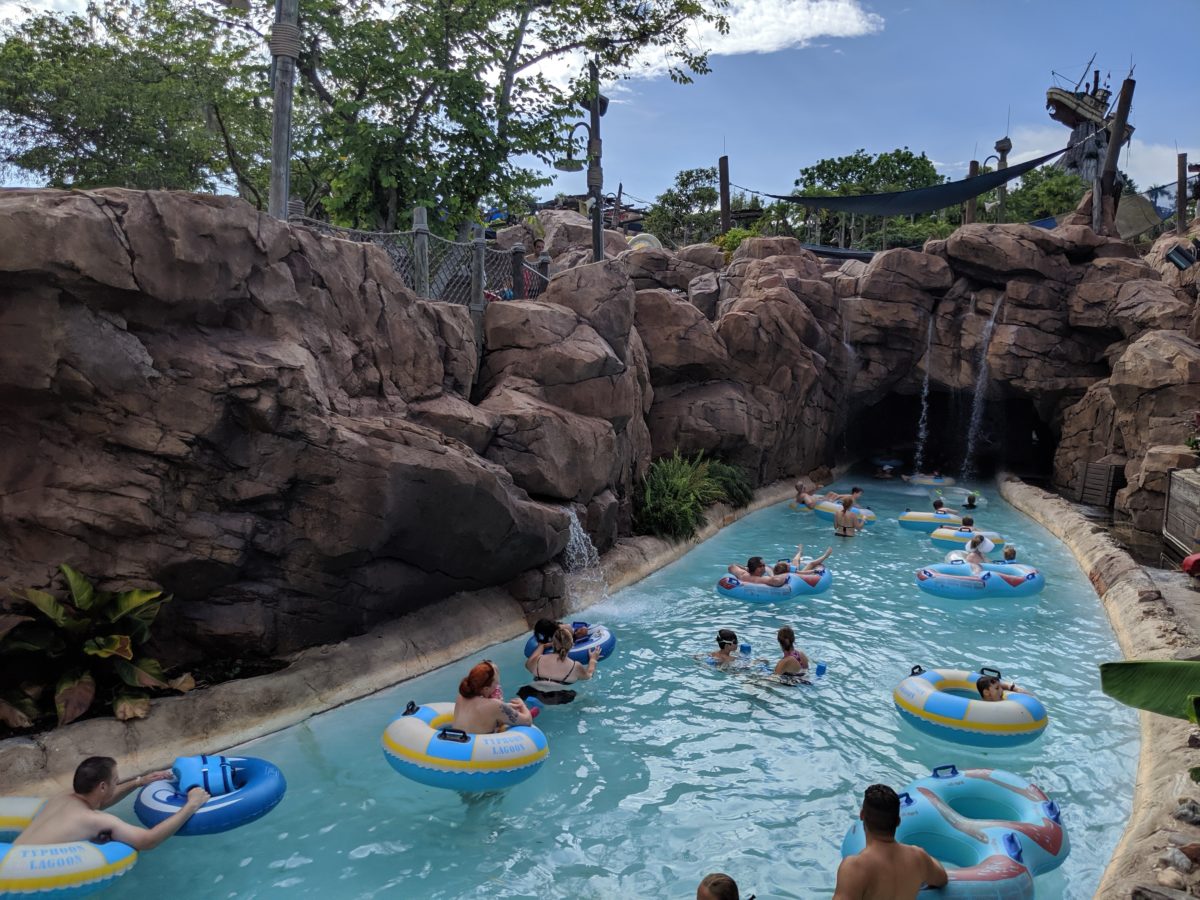 My other favorite attraction at Typhoon Lagoon would have to be the lazy river, Castaway Creek.  Now, I like relaxing on any lazy river, but the lazy river at Typhoon Lagoon is truly special because, as usual, Disney excels at attention to detail.  For example, I love how they pipe in noises to make you really feel like you're in a tropical paradise.  I also love the scenery around Castaway Creek that also makes you feel like you're in another place.  And there are fun waterfalls, caves and other things along the way while you relax.
5. Rides for All Ages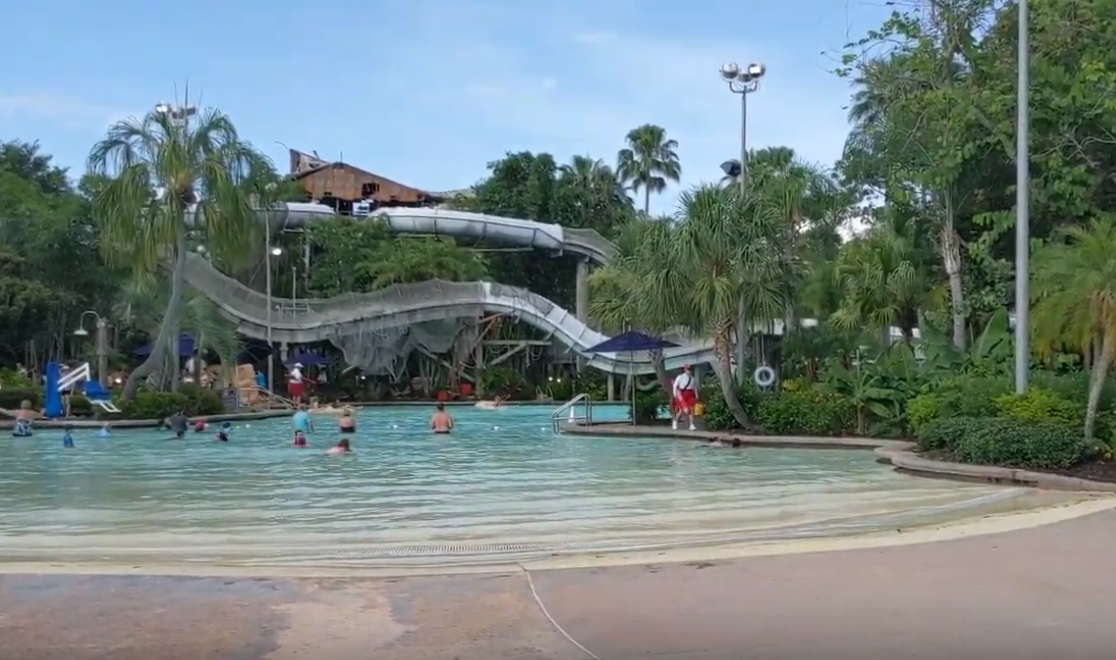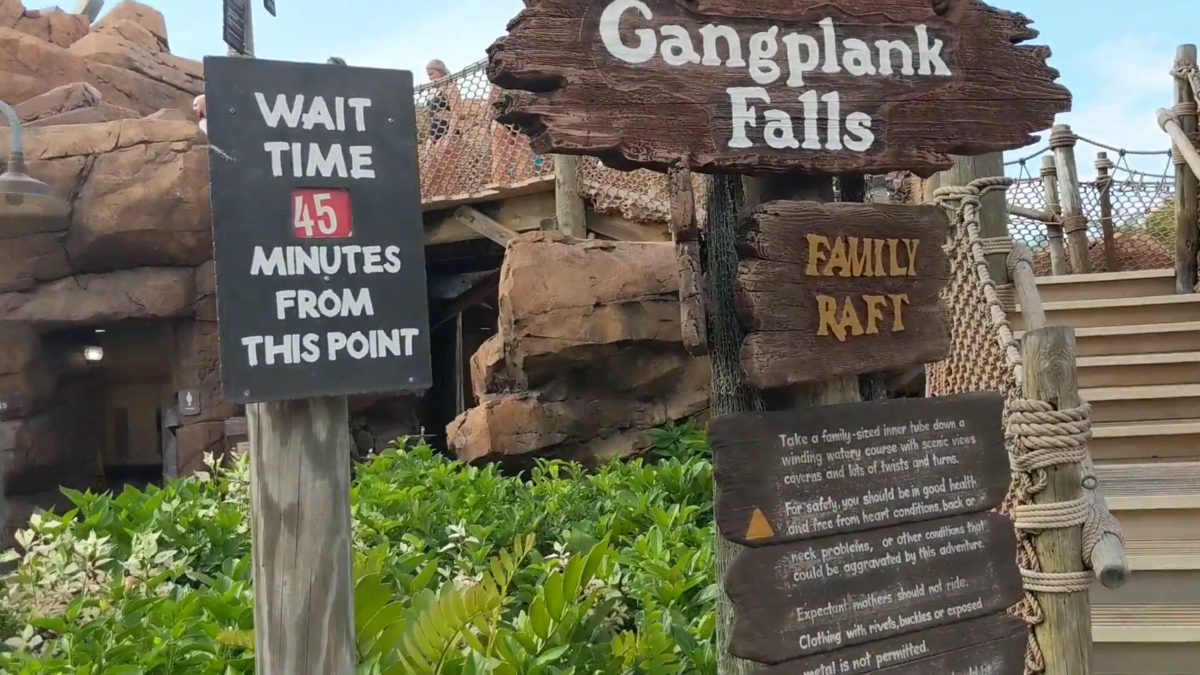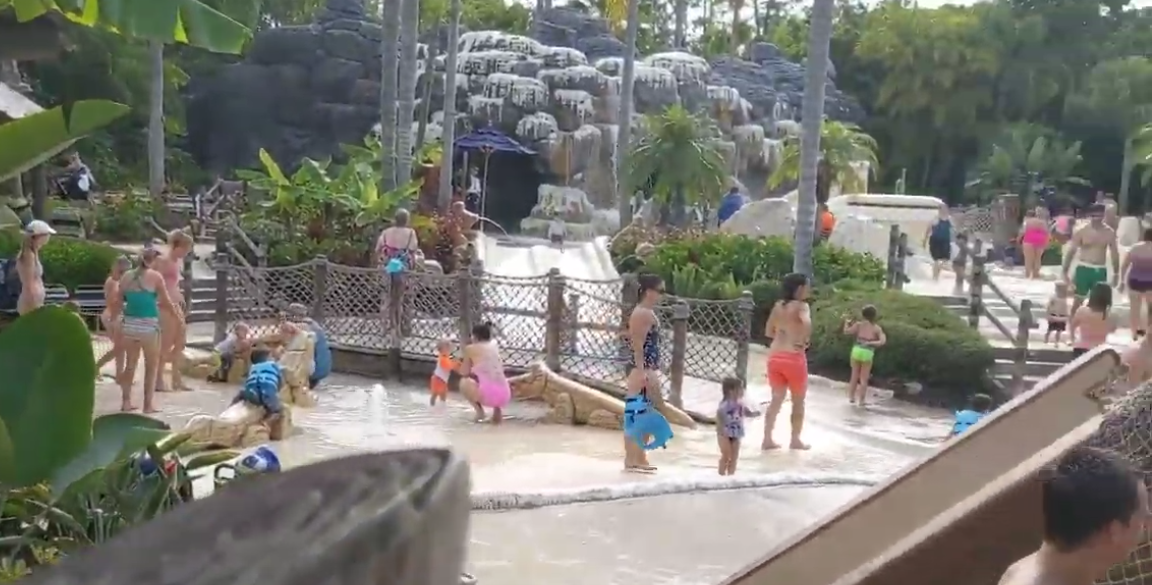 One of the great things about Disney parks is that there is always a lot of things for young children to do, too, and Typhoon Lagoon is no different.  While other water parks might have a children's section and then a bunch of wilder rides they can't do, this is not the case with Typhoon Lagoon.  While there is a fun kid area in Ketchakiddee Creek for children and children slides (Bay Slides), there are also rides families can enjoy together.  A lot of the best rides are available for all heights: the Typhoon Lagoon Surf Pool, the Lazy River, the Miss Adventure Falls family raft ride, Keelhaul Falls tube ride, Gangplank Falls inner tube ride, Storm Slides, and the Mayday Falls waterslide.
6. Thrill Rides
But if you think there are only rides for children, then you will be pleasantly surprised at the great thrill rides this water park has!  There's Crush 'n' Gusher, a thrilling water coaster down a 400-foot-long tube slide and Humunga Kowabunga, which includes a vertical 5-story drop, so there are great thrills to be had at this water park, too.
7. Refillable Mug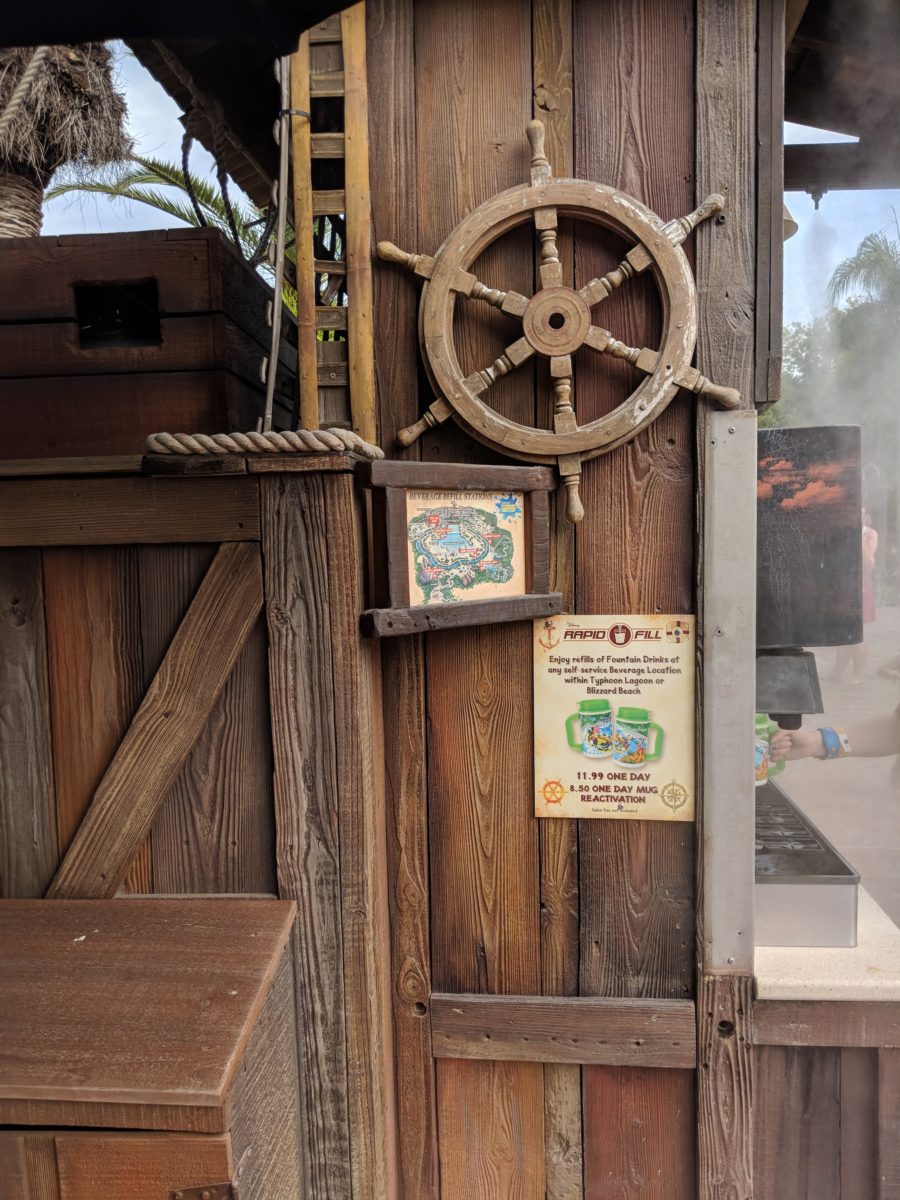 So anyone who knows me knows I am obsessed, possibly in an unhealthy way, to Disney mugs.  So how much do I love the fact that you can get a refillable mug at Typhoon Lagoon, a mug that is specifically designed for Typhoon Lagoon?  It looks like the mugs Disney hotels used to have (I still use my Polynesian and Port Orleans Riverside ones!) and is really cute, with classic Disney characters having fun on water rides.  I love having the rapid refill mug system, too, because, as I mentioned earlier, it gets really hot and an ice cold soda can help the heat, so it's just another reason why Typhoon Lagoon is a much-needed addition to a Disney World trip in the summertime.
8. The Food & Drinks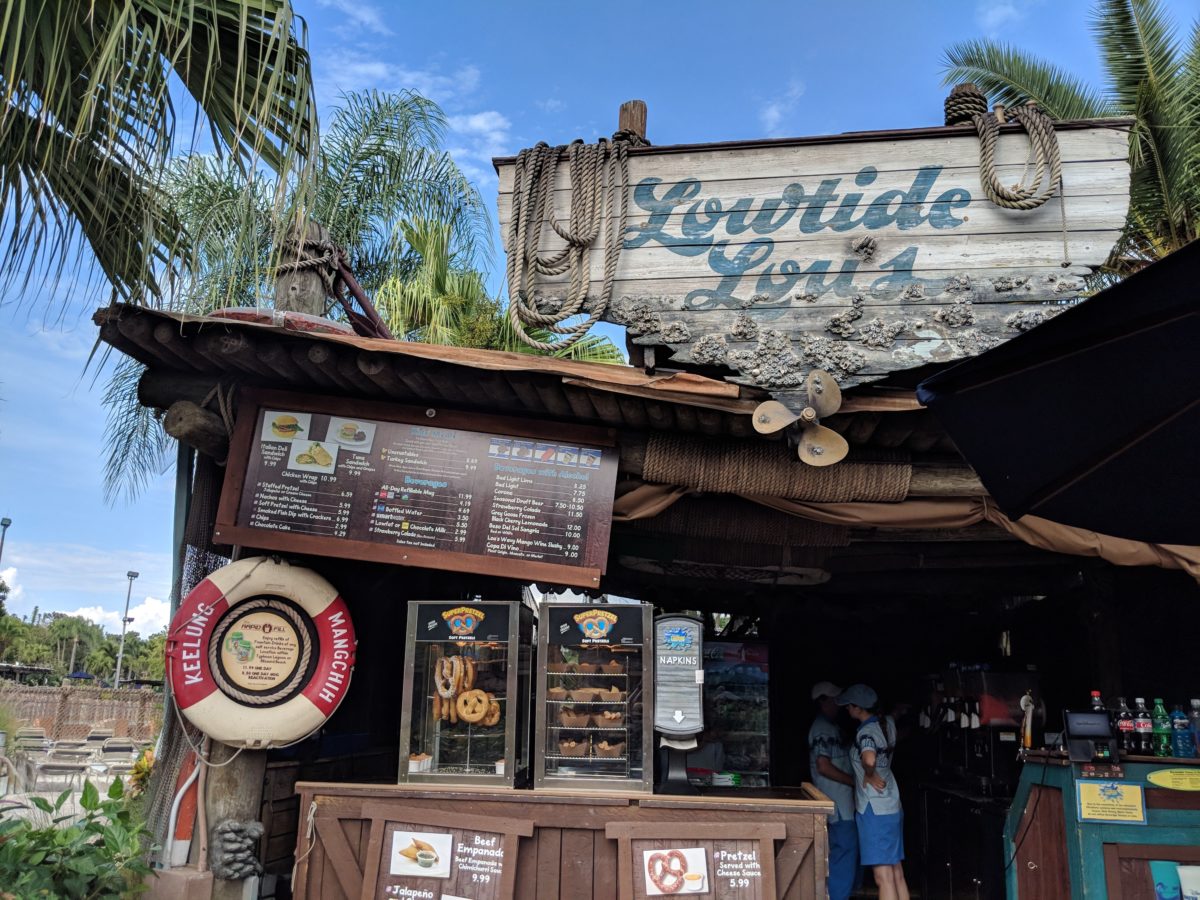 Typhoon Lagoon also has some great food – plus delicious sweets!  My favorite is getting a Sand Pail at Happy Landings Ice Cream which has two kinds of soft-serve topped with waffle cone, cookie pieces, hot fudge, sprinkles…need I say more?  If you're looking for a meal, you can enjoy burgers, pizza, hot dogs, salads, sandwiches, wraps, chicken nuggets, etc. at Leaning Palms.  But you're probably not going to just want food here – you're going to want drinks, too, right?  Then head to Let's Go Slurpin' and get specials frozen on the rocks, beer, the strawberry margarita (made with Herradura Reposado Tequila), the rum-based Miss Tilly, etc.  Lowtide Lou's is also a good place to go for meals (like sandwiches and wraps) or drinks (like frozen cocktails, wine, and beer).  The same is true at Typhoon Tilly's, which has fish baskets, Fried Shrimp, and chicken wraps plus draft beer, wine, and soft drinks.  And if you don't want to leave too far from the Typhoon Lagoon Surf Pool, you can food-on-the-go as well as sweets & treats at the nearby Snack Shack.
9. The Relaxed Atmosphere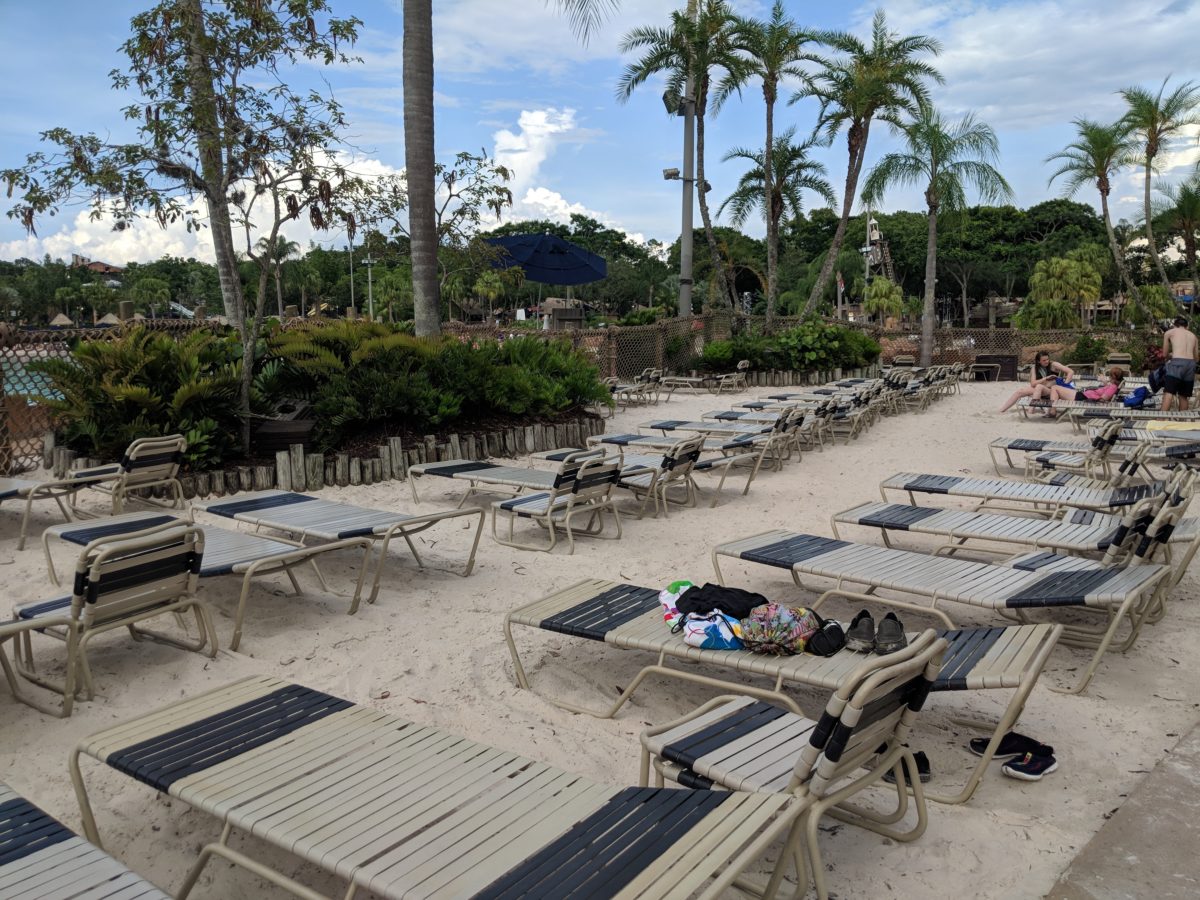 Sometimes when you're on vacation, you just want to relax.  And this is possible at Disney's Typhoon Lagoon, because the park overall has a very laid-back, nice feel to it.  And there are plenty of chairs where you can lay out and just relax while those in your party with more energy (like your kids) have fun at this park.
10. Price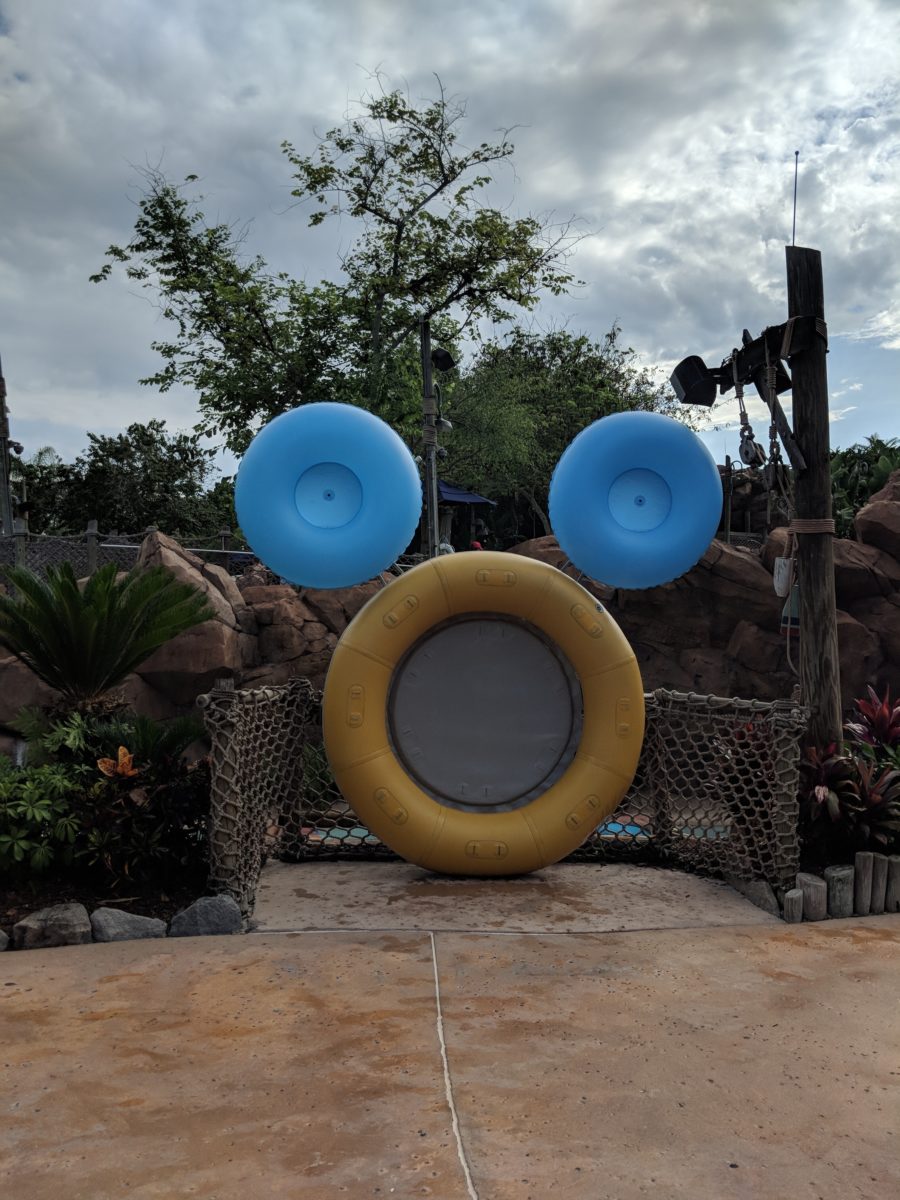 It is really not that expensive to add Typhoon Lagoon on to a trip or buy a ticket separate from a ticket you already have, such as annual pass.  We go over how to save money on Typhoon Lagoon tickets here.