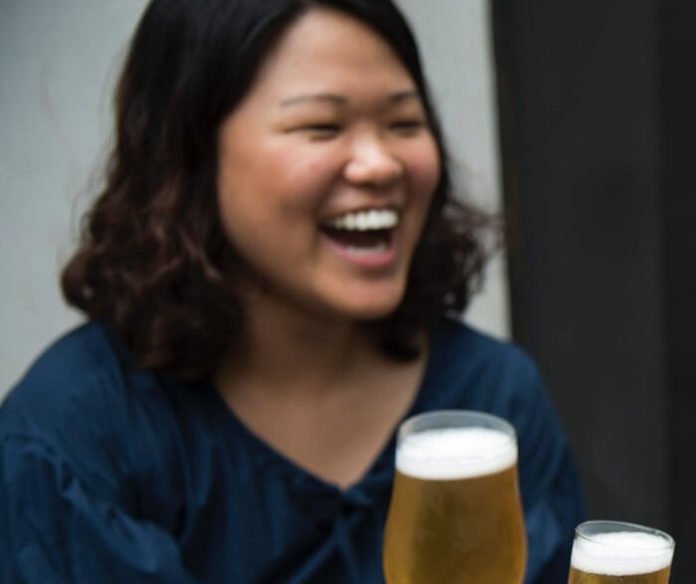 If you click on the links in this post, we may earn money from the companies mentioned in this post, at no extra cost to you. You can read the full disclaimer here.
This year, an all-new festival will be coming to Busch Gardens Tampa that will sure become a favorite: Bier Fest!  It's a modern spin on a traditional Oktoberfest, and a great way to end the summer. It will take place on Saturdays and Sundays plus Labor Day from August 25th to September 16th.  
Beer: Let's face it, you're going to want to head to Bier Fest for the beer, aren't you?  And why wouldn't you; there will be more than 100 different beers from around the world as well as local offerings that will be served during Bier Fest. The beer will be rotated every weekend so you'll need to come back to try them all!  Just take at what will be available at Bier Fest:

3 Daughters

Beach Blonde Ale

Original Apple Cider

Rose Cider

7venth Sun

Graffiti Orange Wheat Ale

Seasonal Berliner Weisse

Ace

Angry Chair

Spacegrass IPA

Two Pump Chump Porter

Angry Orchard

Anheuser-Busch

Bud Light Lager

Michelob Ultra (ABV 4.2%)

Beck's

Bell's

Best Brown Ale

Two Hearted IPA

Oberon Wheat

Big Storm

Oktoberfest Marzen Lager

Wavemaker Amber Ale

Big Top

PB&J Pale Ale

Trapeze Monk Tangerine Wit

Hawaiian Lion Coffee-Coconut Porter

Blue Moon

Blue Point

Bold City

Duke's Cold Nose Brown Ale

Brew Hub

Rome City IPA

Diver Down Red Ale

Central 28

Trekker Farmhouse Ale

Up River Pale Ale

Cigar City

Guayabera Citra Pale Ale

Tocobaga Red Ale

Coppertail

Free Dive IPA

Jam Salad Florida Weisse

Oktoberfest Marzen

Crooked Thumb

Duvel

Florida Ave

Florida Ave Lager

Cucumber Florida Weisse

Flying Boat Brewery

Founders

Solid Gold Lager

All Day IPA

Four Stacks

Funky Buddha

Floridian Hefeweizen

Vibin' Lager

Sticky Treats Blonde Ale

Goose Island

Green Bench

Hacker-Pschorr

Hidden Springs

Peanut Butter Deja Moo Milk Stout

Strawberry Orange Crush Wheat

Hofbrau

Original Lager

HefeWeizen

Dunkel

House of Beer

Cool Cucumber IPA

Mango Hefeweizen

Islamorada

Sandbar Sunday Ale

Islamorada Ale

JDUBS

Karbach

Kentucky Bourbon Barrel

Vanilla Bourbon Barrel Cream Ale

Kolsch

KÖSTRITZER

Kona

Krombacher

Lagunitas

Leinenkugel's

Maeloc

Mia

Miami Weiss

Hard Water Pineapple Coconut

Millercoors

Motorworks

Cruiser Kolsch

Hudson Hefeweizen

Narragansett

New Belgium

North Coast

Scrimshaw Pilsner

Red Pale Ale

Paulaner

Paulaner HefeWeizen

Paulaner Oktoberfest

Radeberger

Rekorderlig

Sam Adam's

Sam Adam's Octoberfest

Boston Lager

Schofferhoffer

Sea-Dog

Blue Paw Blueberry Wheat Ale

Six Ten

Tent Beer Lager

Silky Sour Berliner Weisse

Pumpkin Berliner Weisse

Sixpoint Brewing

Alpenflo Helles Lager

Crisp Pilsner

Stiegl

Stiegl Pilsner

Grapefruit Radler

Stone

Sun King

Swamp Head

Wild Night Honey Cream Ale

Sweetwater

Tampa Bay Brewing

Florida Tart Berliner Weisse

Reef Donkey Pale Ale

Tampa Beer Works

The Tank

Two Henry's

Warsteiner

Yuengling

Octoberfest Marzen

Traditional Lager

Food: Drinks are not the only thing that make this festival great!  You can eat your way through Bier Fest, where you can eat everything from traditional German bratwurst to delicious kebabs.  Here's some of the food you can eat during this festival:

All Beef Slider

Bratwurst Sandwich

Chicken Kebab

Currywurst

Duck Lollipops & Summer Peach Salad

Fish & Chips

Fried Cheese Curds

Grilled Lamb Kefta

Holy Schnitzel Sandwich

Kielbasa Kebab

Mac N' Cheese Fritters

Reuben Croquettes

Roasted Golden Beets

Soft Pretzels

Steak Kebab

Tampa Pork Slider

Watermelon & Heirloom Tomato Salad

Tastings: For an extra cost you can enjoy the following tastings:

Bourbon Tasting: $19.99 (passholders can save 10%)

Includes 4 samples of bourbon

Sample tasting led by bourbon expert

Sweet Wine Tasting: $19.99 (passholders can save 10%)

Includes 5 samples of sweet local wines

Sample tasting led by wine expert

Bourbon & Sweet Wine Tasting: $29.99 (passholders can save 10%)

Includes 5 samples of sweet local wines

Includes 4 samples of bourbon

Sample tastings led by wine & bourbon experts
The best way to enjoy Bier Fest would be to buy an annual pass, since you'd be able to get discounted tastings & you'd be able to visit each weekend to try the different beer.  But you'll be able to have a lot of fun even if you can only visit one day of the event, and you can get a discounted Busch Gardens Tampa Bay ticket here.