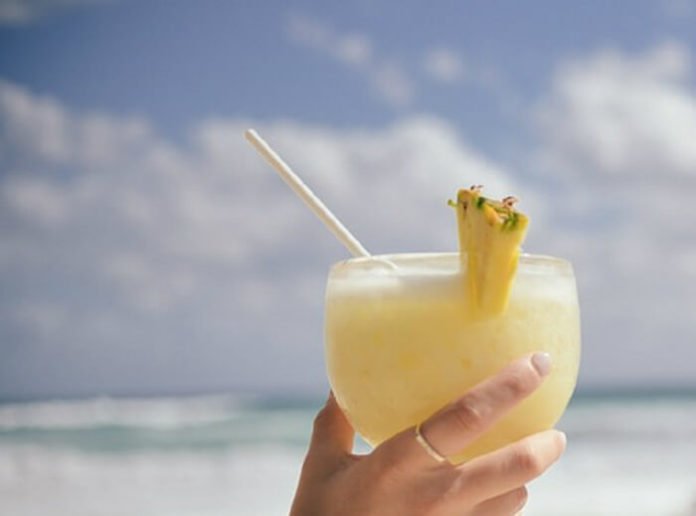 If you click on the links in this post, we may earn money from the companies mentioned in this post, at no extra cost to you. You can read the full disclaimer here.
If you love eating cuisines, drinking craft beer & sipping wines from all around the world, then you are going to absolutely love the Seven Seas Food Festival at SeaWorld San Diego!
This event takes place from March 9th – April 28th, and it's included in your daily admission to SeaWorld – and if you want to go more than one day, I suggest purchasing an annual pass (this is what I have); you can pay over time so it costs less upfront but it gets you admission into SeaWorld for an entire year!
Wine: The Seven Seas Food Festival will feature a variety of wines throughout the

SoCal Wine:

Fess Parker Santa Rita Hills Pinot Noir
Tangent Sauvignon Blanc
Lohr Seven Oaks Cabernet Sauvignon
Talbott Kali Hart Chardonnay
Morgan Twelve Clones Pinot Noir

French Wine Boutique

Bailly-Lapierre Rose Cremant Bourgogne Brut
Chateau La Verriere Bordeaux Blanc
Chateau Haut Rian Bordeaux Blanc
Chateau La Fleur De Eymerits Lalande De Pomerol
Campuget Rose

Seven Seas Wine Imports

Whitehaven Sauvignon Blanc
Laguna Chardonnay
Brovo Sweet Rose Vermouth
Morgan Twelve Clones Pinot Noir
Craft Beer: Each week, you can enjoy different craft beer from the following companies:

Novo Brazil Brewing (with drinks like Chula Pils & Amazon Amber)
Stone Brewing (with drinks like Ripper Ale & Tangerine Express IPA)
Belching Beaver Brewery (with drinks like Me So Honey Blonde & Peanut Butter Latte)
Groundswell Brewery (with drinks like Tropical Hefeweizen & Piloncillo Brown)
10 Barrel Brewing (with drinks like Cucumber Crush & Goggle Tan
Fall Brewing Company (with drinks like Sangria Jazz Hands Beliner Weisse & Speedo's Tiki Love God with Coconut)
Green Flash/Alpine Beer Company (with drinks like Green Flash Blonde Ale & Alpine Duet)
Karl Strauss (with drinks like Red Trolley & Wreck Alley Stout)
Eppig Brewing (with drinks like Civility San Diego Summer Ale & Eppig Pilsner)
Coronado Brewing Company (with drinks like Orange Ave Wit & Mermaid's Red)
Golden Road Brewing (with drinks like Hollywood Blonde Ale & Wolf Pup)
New Belgium Brewing (with drinks like Fat Tire Belgium White & Citradelic)
Mike Hess Brewing (with drinks like Steel Beach & Into The Sunset)
Ballast Point Brewing (with drinks like Even Keel Mango & Bonito Blonde)

Drinks all festival long: Enjoy certain drinks all festival long, like:

A Polynesian Beer Counter, with offerings like Green Flash Passion Fruit Kicker & Maui Brewing Bikini Blonde
Polynesian Tiki Bar, with offerings like Piña Colada & Mai Tai
Caribbean flavored drinks, like Boulevard Kolsch & Refuge Brewery Blood Orange Wit
Mediterranean flavored drinks, like Alpine Duet & Ballast Point Bonito Blonde
Margarita
Mojito
Sangria

Food: Enjoy delicious flavors like:

Pretzel flavors (such as the pretzel mac & cheese)
Bacon flavors (such as the pork belly pizza)
Hand-rolled Sushi & Sake flavors (such as the crisp kale & Portobello)
Mediterranean flavors (like the feta cheese & tapenade salad)
French bistro flavors (like sustainable salmon rillettes)
French café flavors (like the thin Nutella Banana Crepe)
Tuscan flavors (like the heirloom tomato bruschetta)
Coca-Cola flavors (like the pure snow pop)
Caribbean Heat Scale flavors (like the Jamaican spare rib)
Asian Street food flavors (like the Taiwanese Popcorn Chicken)
South American flavors (like Chipotle Chimichurri Shrimp)
Nuevo Baja flavors (like Angus Beef tacos)
Pacific Rim flavors (like fire cracker coconut shrimp)
Island Fusion Flavors (like lava rock grilled pacific oysters)