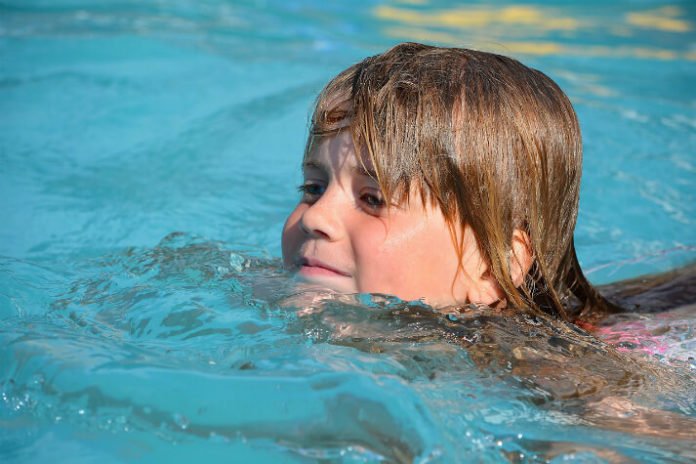 If you click on the links in this post, we may earn money from the companies mentioned in this post, at no extra cost to you. You can read the full disclaimer here.
When it comes to saving money at Splashway Waterpark in Sheridan, Texas (near Houston), it pays off to go to Splashway Waterpark on certain days.
Enjoy Splashway's wave pools, speed slides, tube slides, lazy river and more at a savings by choosing to go to Splashway on these days:
Sunday, August 27th – If you purchase tickets for Sunday August 27th online, then you get a great BOGO sale so if say you are going to the park with one other person, you would only have to pay for one ticket. This sale is not available at the gate, and there are only a limited amount of tickets given for this deal, so you will need to purchase ASAP to get this deal.  Also, please note that you cannot combine it with other deals and it is not valid with Season Pass Perks.
Saturday, August 26th – Typically, savings come during the week, so it's great that you can get a good savings on a Saturday. If you go to the park on 8/26/17, then adults are charged a kid's ticket price of $24.99 plus tax, as opposed to a regular adult ticket price of $34.99, a savings of $10.  Please note, however, that you cannot combine it with other deals and it is not valid with Season Pass Perks.
Sunday through Friday, through August 18th – Stuff the Bus Sale – If you bring a participating item, you can save on your ticket. If you bring a backpack or trapper keeper, you can save 50% on 4 tickets per order.  If you bring pencils (20 count or larger), dry erase markers (4 count or larger), loose leaf college or wide rule paper (250 count sheets or larger), ink pens (20 count or larger), markers (10 count), colored pencils (12 count), spiral notebook (2 or more), crayons (24 count), highlighters (4 count or larger), 3-ring binder, tissues, dividers, Clorox wipes, folders with pockets and prongs (5 or more), glue (2 pack bottles or 4 count glue stick), large erasers, or thumb drive (USB storage device), you can save 20% off each ticket in your order per item donated.
Wednesday – If you sign up for the Website Wednesday coupon, you can get 20% off general admission for Wednesday visits, just bring a printout of the coupon or show the coupon on your smartphone
Sunday & Monday – If you go in a group of 20 & more, you can pay $21.99 per person. Admission would have to paid with one transaction, though.  Season pass holders would not count towards your group of 20.