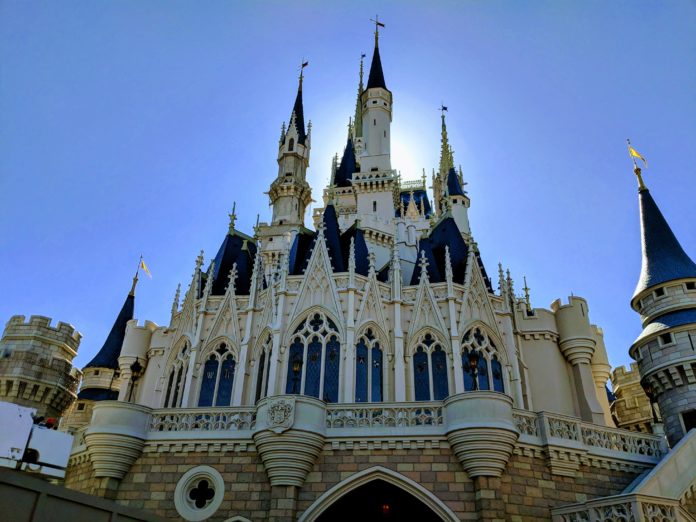 If you click on the links in this post, we may earn money from the companies mentioned in this post, at no extra cost to you. You can read the full disclaimer here.
UPDATE: The older tickets are no longer available – but you can still find discounted tickets for Disney World online! Click to find out how you can get the cheapest Disney World tickets.
If you've been thinking about buying Walt Disney World tickets – the time is NOW!
Walt Disney World raised their ticket prices on Sunday, February 11… but for a limited time, you can still enjoy tickets at the older, less expensive prices if you purchase from Undercover Tourist.
Here at Green Vacation Deals, we've been customers of Undercover Tourist for years.  They are a reputable, easy to use seller of, among other things, Disney World tickets.  And luckily, they still have some of the less expensive tickets in stock, which is how you can avoid paying more for your Disney World tickets.
You'll definitely want to act quickly, though, as there is only a limited number of tickets in stock… and once they're sold out, you won't be able to enjoy these lower prices.
Click here to access those cheaper Disney tickets:
Undercover Tourist Disney World Tickets at Lower Prices
You'll save between $48 and $96 per ticket!
(Please note that this is for 3, 4, 5, 6, 7, 8, 9 and 10 day tickets if you buy through Undercover Tourist instead of buying tickets at the gates with the new, higher adult prices.  You'll also get discounts on the ticket prices for kids ages 3-9.  We do not recommend buying 1 or 2 day tickets through Undercover Tourist as you won't be getting any savings.)
You can use these tickets any time between now and December 31, 2018 – so even if your Disney World trip isn't until later this year, we highly recommend you take advantage of these prices now.
And if you're also looking for hotels for your Disney trip, we have had great success with hotel reservations through both Undercover Tourist and hotels.com.