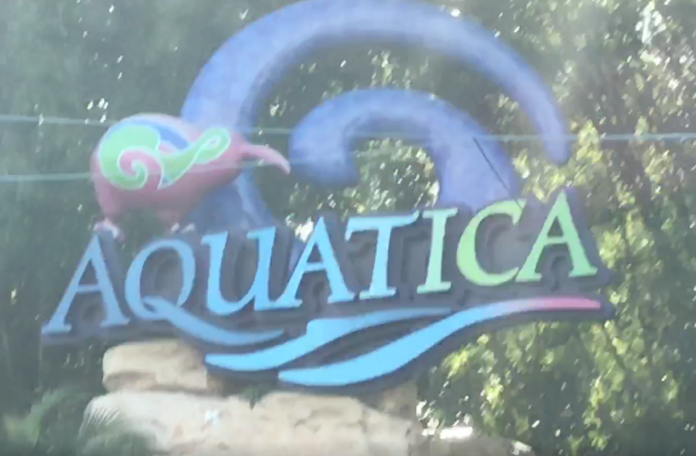 If you click on the links in this post, we may earn money from the companies mentioned in this post, at no extra cost to you. You can read the full disclaimer here.
Aquatica is a great water park, with great thrill rides as well as rides for the whole family.  Relax in a lazy river while watching exotic tropical fish, watch your kids have fun at Kata's Kookaburra Cove with beginner slides & water sprouts, enjoy a free-fall on the steepest multi-tower drop of its kind in Orlando, compete with others on the Taumata Racer mat ride, or watch dolphins while sliding down a tube in the popular Dolphin Plunge attraction!
And if you are planning on going to Aquatica Orlando this year, then save money by booking your ticket to Aquatica Orlando in advance!  If you book a ticket to Aquatica Orlando at least a day in advance, you can save $39.99.  Even if you don't know have a planned vacation date, you can use the ticket anytime between now & a year from the date of purchase.  But if I were you, I'd plan a trip sooner rather than later – because you are going to have a lot of fun at Aquatica!