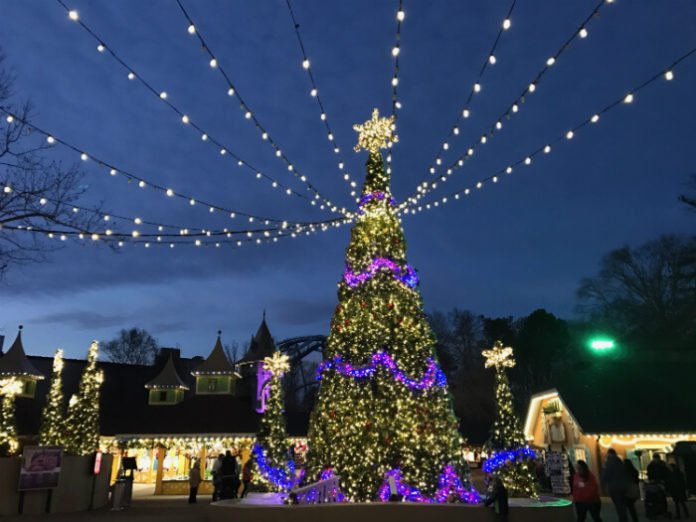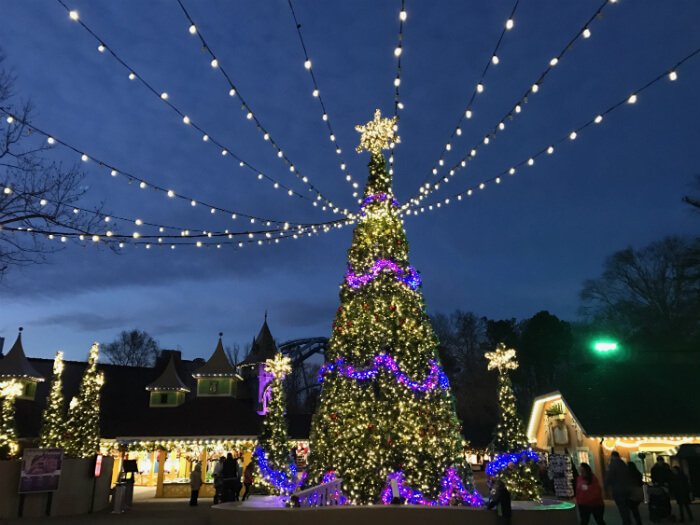 If you click on the links in this post, we may earn money from the companies mentioned in this post, at no extra cost to you. You can read the full disclaimer here.
I just got back from a trip to Williamsburg, and I had a wonderful time.
I was able to enjoy both Colonial Williamsburg & Busch Gardens Williamsburg and was able to save money on both attractions by purchasing the Christmas Bounce Ticket.
The Christmas Bounce Ticket is awesome because:
It gives you 3 days to enjoy both Colonial Williamsburg & Busch Garden Williamsburg! You can come & go as you choose between the two attractions, and this was awesome because Christmas Town doesn't open until 2:00 PM so I would go to Colonial Williamsburg in the morning & Christmas Town in the afternoon.  Plus, one of the days I went ended up being really cold, so it was nice to know I could come back the next day and enjoy things the next day when the weather was better.  So that made buying the Christmas Bounce Ticket rather than just buying tickets to Colonial Williamsburg & Busch Gardens separately totally worth it
You get free parking at Busch Gardens Williamsburg: This is what really made the ticket worth it. If I had purchased a Colonial Williamsburg ticket for one day & a Busch Gardens ticket for another day, then it would have been slightly cheaper than the Christmas Bounce Ticket; however, I then would have had to pay $15 for parking so if you are taking a car, the Christmas Bounce Ticket is cheaper than buying a 1 day ticket to Christmas Town & a 1-day ticket to Colonial Williamsburg.  Plus you get 3 days to visit both!
Now, if you are visiting Williamsburg this holiday season and you only want to enjoy 1 of the activities, then I suggest looking here for tips to get cheap tickets to Christmas Town at Busch Gardens Williamsburg or booking your Colonial Williamsburg tickets through Tripster.  But I encourage you to consider going to both, because they are both great attractions that I thoroughly enjoyed!