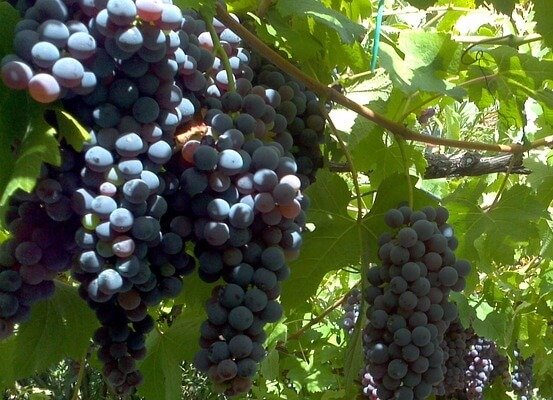 If you click on the links in this post, we may earn money from the companies mentioned in this post, at no extra cost to you. You can read the full disclaimer here.
If you are in Sydney, Australia, whether you are a local or are there on holiday, then a great treat for you would be getting away from the city for the day and seeing the Australian farm life.
That is why I think you'll love the Aussie Farm, Food & Wine Tour.  It's a 9 hour tour where you can drink great wine, enjoy authentic food and learn a lot about the culture of the area.
You'll depart Sydney and drive over the Sydney Harbour Bridge & along the Great Northern Route, while your driver will give you commentary on Sydney history.
You will first stop at a fruit orchard where you'll get to enjoy a tractor ride through a plantation with a farmer who will explain to you how their produce is grown and harvested during the summer months of November to January.  You can even take home some of your own fruit (this will cost extra, though).
Next you'll go to a Tobruk sheep station, where an Australia stockman on horseback will greet you.  You'll learn about the history of Tobruk & the life of an Australia stockman.  You can even watch them make a delicious damper (campfire bread) which is topped with butter & Golden Syrup & you'll enjoy the Australian bush tradition of sipping a "billy tea".  You'll also get to watch a boomerang throwing & whip cracking display by the stockmen.  You can get up close & personal with the sheep, and you can watch the skillful stockmen & their dogs demonstrate a sheep muster.  You'll be amazed by how intelligent and well-trained these dogs are.  After this you'll watch a sheep shearing demonstration followed by a wool room presentation.  You'll then enjoy an authentic Australian BBQ lunch back at the drover's camp.
After lunch, you'll use the old Sackville ferry to cross the Hawkesbury River and you'll arrive at the gorgeous Tizzana winery & vineyard, where you can taste white & red wines with cheese & biscuits.  After that, you'll get to see Ebenezer, Australia's oldest sandstone church, dating back to 1809.
On the way back to Sydney, you'll get to stop by the old colonial town of Windsor, which overlooks the Hawkesbury River.  You have the option to check out the local museum there, browse through the boutique stores & old-fashioned lolly shop, have afternoon tea in a cafe or drink at one of Australia's oldest licensed pubs.
Everything is included in the price (like the tractor ride, wine tasting, lunch, professional driver & guide, etc.) except for any optional activities.  The cost for the tour is normally $150.11, but if you buy this tour by March 11th, then you can get it for $120.09, a 20% discount.