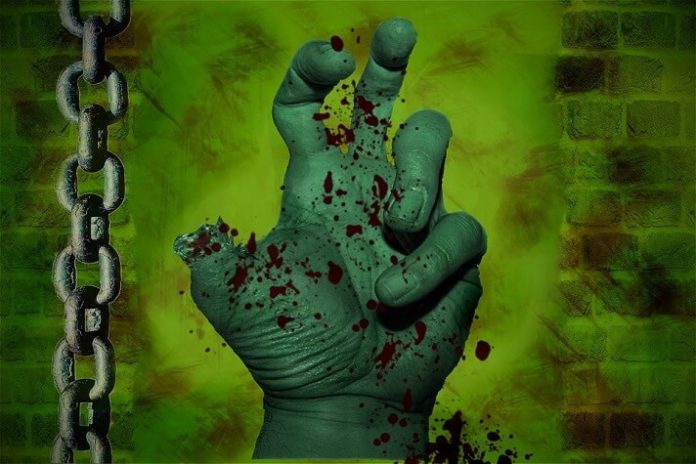 If you click on the links in this post, we may earn money from the companies mentioned in this post, at no extra cost to you. You can read the full disclaimer here.
The dead are refusing to stay dead.  They have overrun the city of Lincoln, Nebraska, and have turned it into a hunting ground for hungry zombies.  The goal for your group of up to 10 people is to forage for shelter, food, supplies and weapons. With the GooseChase app downloaded on your phone, you'll take your cues from a guide overseeing your progress.  As you're gathering supplies, your guide will give you special challenges and ask trivia questions. Correct completion of these will earn you virtual weapons you need to ward off the zombies. The more items you find, the more points you score.  Zombies are everywhere. You need to try to avoid them as well as colonies of other survivors who want to steal the supplies you've worked so hard to gather. You need to find all the required items as fast as you can to survive the zombie apocalypse.  This interactive, fast paced challenge is a lot of fun.
Book this through Groupon and you can save a lot of money.
1 Team – save $24.95

2 Teams – save $45.95

3 Teams – save $60.95