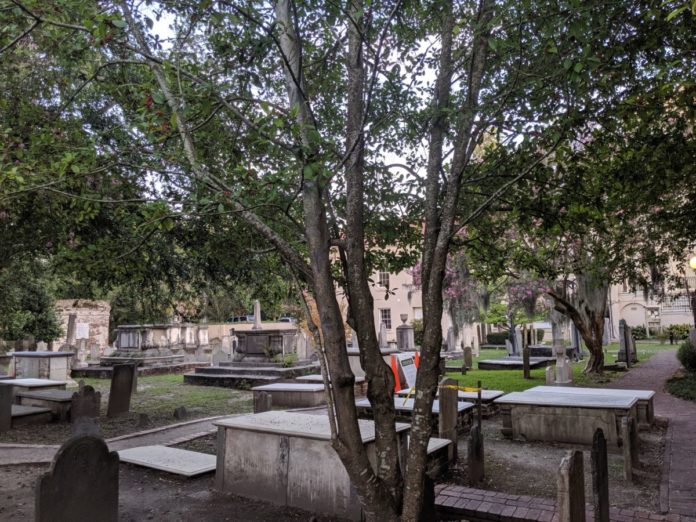 If you click on the links in this post, we may earn money from the companies mentioned in this post, at no extra cost to you. You can read the full disclaimer here.
Charleston Macabre Ghost Walking Tour Review
Walk the weathered streets of Charleston listening to tales of war, epidemics, murder, duels and so much more.  Charleston is a beautiful city but, in over 3 centuries, so many horrible things happened there.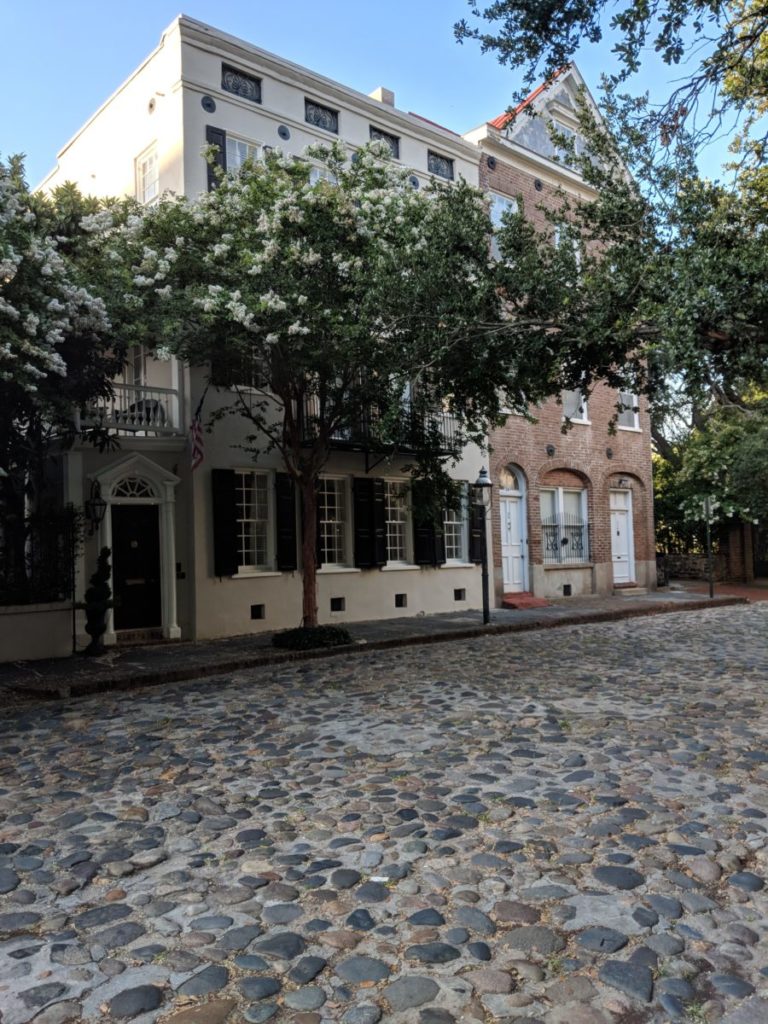 You'll start at Poogan's Porch, a great local restaurant.  The former owner died over 40 years ago but still lingers in the house.  Doors are slammed and glasses are broken but no one is there. You'll hear of husband and wife serial killers who were hanged in Washington Square and still linger.  Don't be surprised if you see a Revolutionary War soldier or Civil War soldier wandering the streets.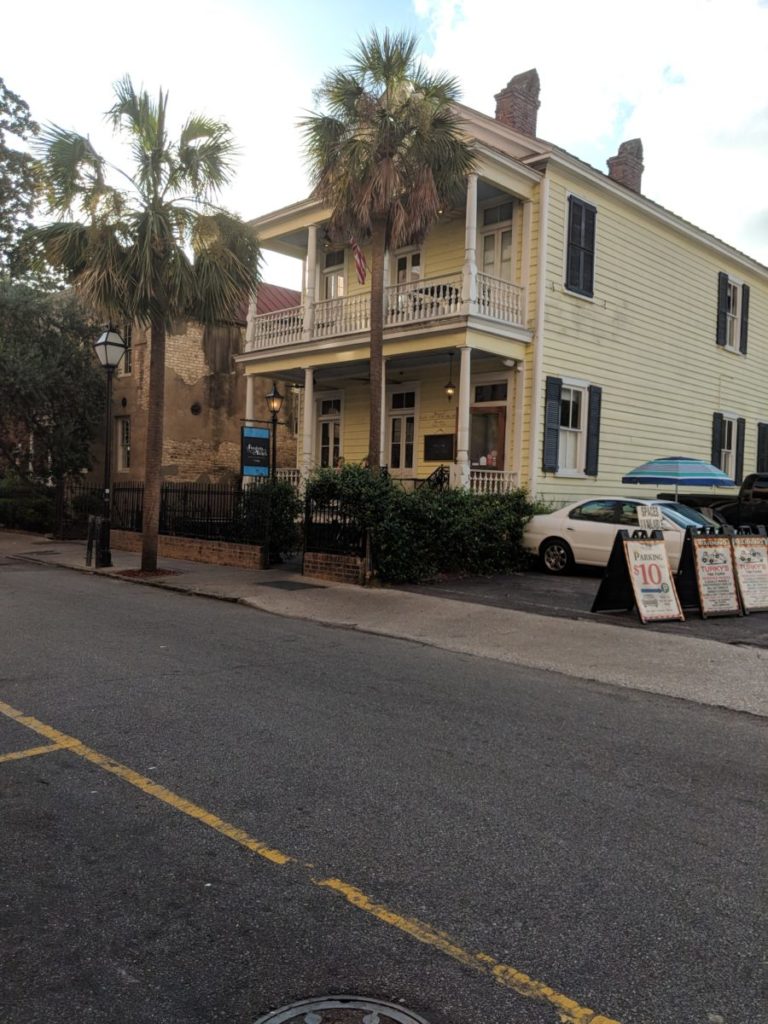 You'll learn about the pirates who looted and kidnapped.  Charlestonians turned on them in the early 1700's and over 30 pirates were hanged at White Point Garden.  Their bodies were then mounted on poles like scarecrows and put in the water at the Battery to discourage other pirates from landing in Charleston.  It is not surprising that some of these lost souls still roam the streets at night. Judge Trot sentenced the pirates to death. There are countless stories of paranormal activity in his house in the Historic District which has been unoccupied for the past year.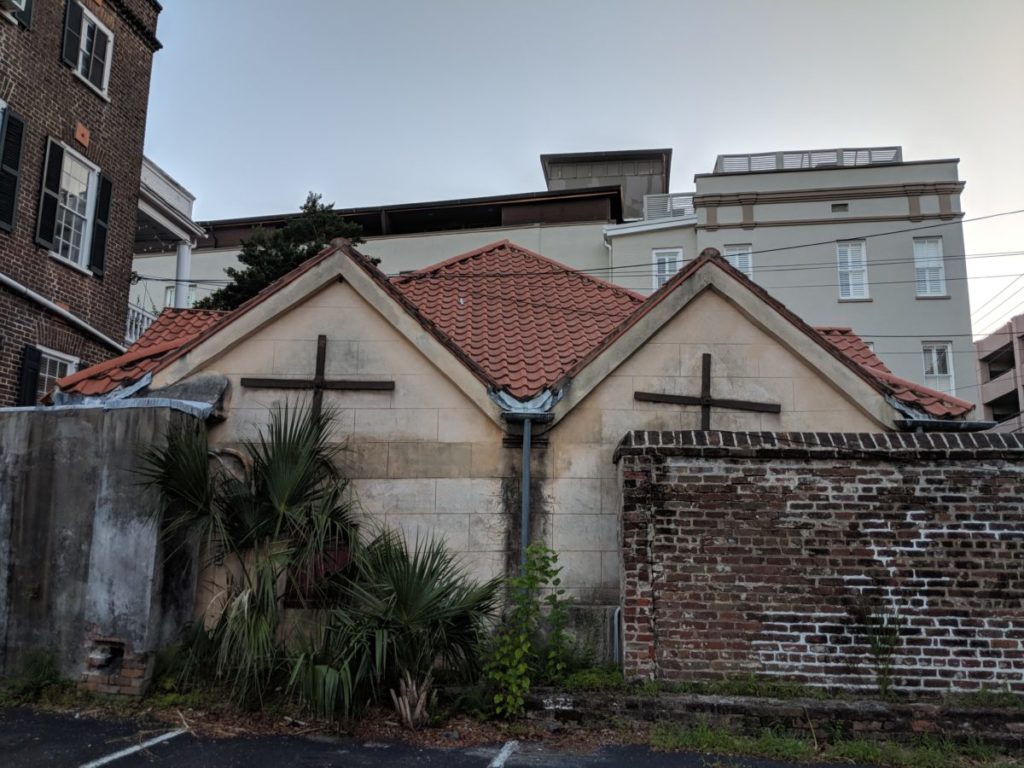 Learn about "boo hags" which the Gullahs of the Low Country believe are evil spirits that use witchcraft to manipulate people and steal their energy.  Just hope a "boo hag" won't follow you home.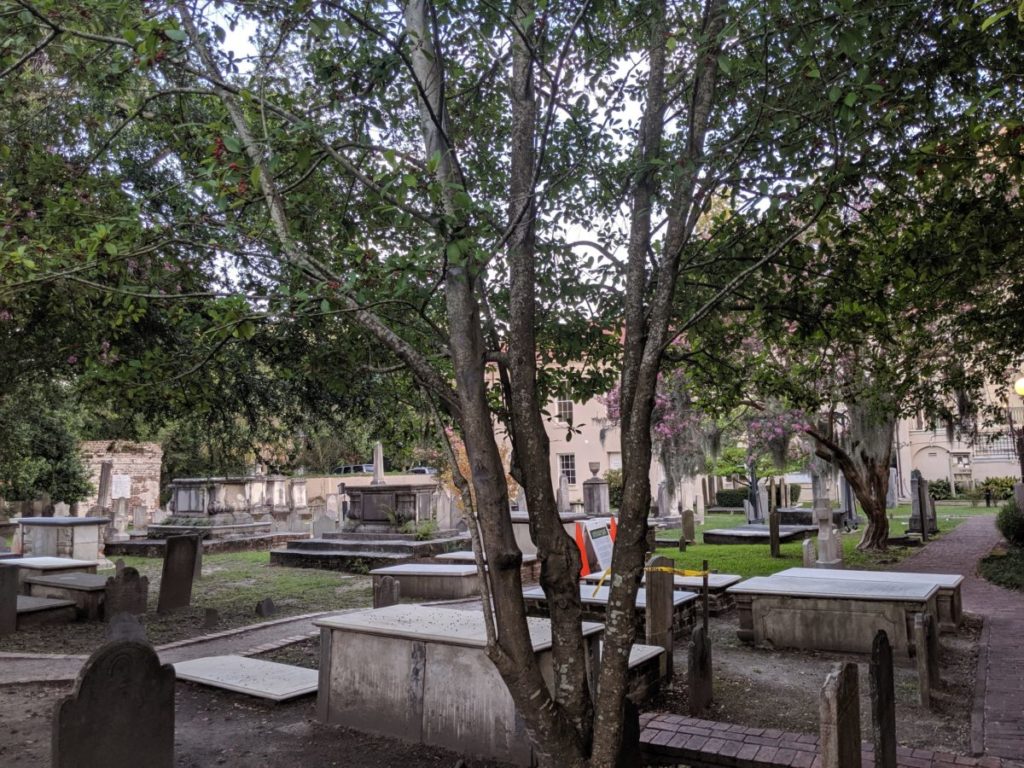 You'll see pictures taken in Charleston containing what can only be described as spirits.  Be sure to bring your camera. You never know what you might capture.
Charleston Macabre Ghost Walking Tour Ticket Deal
I recently took this tour and had a wonderful time.  It is definitely a tour we recommend here at Green Vacations.  My family booked our tour through Groupon which made this tour the most affordable ghost tour in Charleston (but still one of the best ghost tours I've ever been on!).  By booking through Groupon, you can save $20 on tours for two people or $40 on tours for four people.