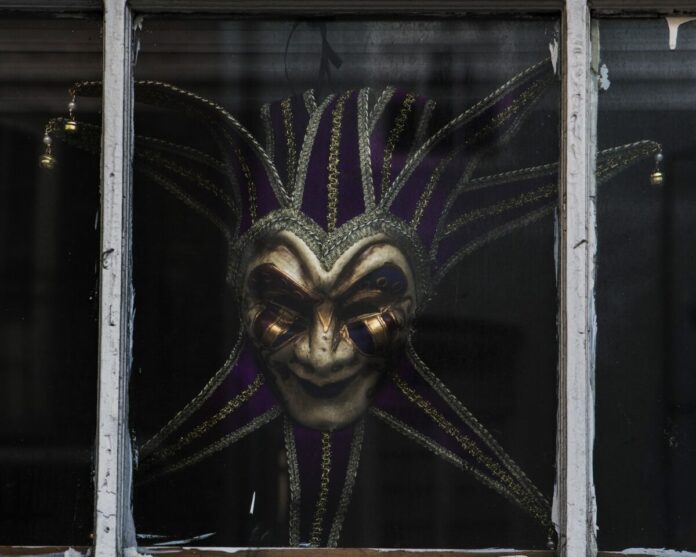 If you click on the links in this post, we may earn money from the companies mentioned in this post, at no extra cost to you. You can read the full disclaimer here.
The French Quarter is one of the oldest neighborhoods in America. The Ghost, History, Murder, & Mystery Tour can tell you about its rich history and its dark and decadent past. Learn about all the things that make the Big Easy, its traditions, cuisine and culture unlike any other city in the world.
You'll hear about the tradition of Louisiana Voodoo and New Orleans' own Voodoo Queen, Marie Laveau. Voodoo, ghosts, vampires and more have worked their way into the life and death in New Orleans.
You'll see historic and cultural landmarks on the tour, including the site of the Louisiana Purchase transfer ceremonies in 1803.
New Orleans is believed to be one of the country's most haunted cities, if not the most haunted. It is a place where the dead refuse to stay dead. From pirates to yellow fever victims to murdered slaves, all manner of spirits might just join you on your evening stroll.
Bourbon Orleans Hotel
USA Today named the Bourbon Orleans Hotel as one of the Top 10 Most Haunted Hotels in the U.S. A Confederate soldier, children and nuns from the former orphanage and convent and a ghost dancer have all been seen repeatedly. If you'd like to check this out for yourself, click here and you can save 6% off the regular rate.
If you have the nerve, stay on the third or the sixth floor where most of the paranormal activity has been experienced. Or request Room 644, the most haunted room in the hotel.
Omni Royal Orleans
The Omni Royal Orleans is said to have a variety of spirits, most of whom have been described as friendly. Lights turn on in the middle of the night and toilets are flushed when no one is there. If you'd like to stay at the Omni, click here to save 15% off the regular rate.
Lalaurie Mansion
You'll see the Lalaurie Mansion which is one of the most notoriously haunted mansions in New Orleans. The owner was a Creole socialite and serial killer, who tortured and murdered slaves. It is believed that most of the spirits who haunt the mansion are those of the tortured and murdered slaves.
The Axeman
Hear stories about New Orleans' infamous serial killer, The Axeman. He left a bloody trail through the city, becoming one of the most notorious serial killers of the twentieth century. To this day, his identity remains unknown.
Be sure to bring your camera. You never know what you might capture.
Coupon
Are you looking for a way to save money on this great tour? Of course, you are. Book your ticket here to get the best available price..