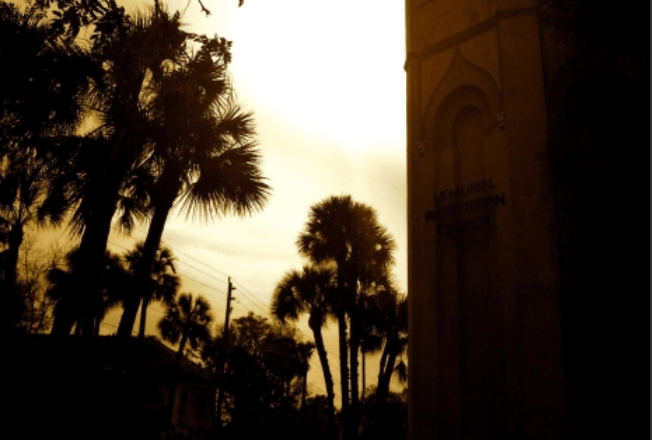 If you click on the links in this post, we may earn money from the companies mentioned in this post, at no extra cost to you. You can read the full disclaimer here.
Follow the glow of lantern light as your licensed, professional guide leads you down the old, narrow streets.  This is not a "ghost tour"; everything you hear is based on actual fact.  Learn about the darker side of St. Augustine's history.  You'll hear stories about pirates sacking the city, Indian massacres, and the great fire of 1914.  Hear how yellow fever swept St. Augustine, with many people dying two or three days after becoming ill.  Learn about the more macabre side of colonial life.  This tour is not for the faint of heart or the squeamish.  St. Augustine has had its share of unsolved murders and you'll hear about some of them.  Athalia Lindsley, a former model and TV star, was murdered on her front steps by a man with a machete.  Frances Bemis was a friend and neighbor of Athalia's and a professional writer. Nine months after Athalia's murder, Frances went for her evening walk and never returned.  The next day, her body was found and her skull had been crushed.  Friends said she was writing a book on Athalia's murder and said she had new information.  Neither murder has been solved.  You'll hear these and many other stories on this fascinating tour.
Book this tour through ReserveStAugustine and you can save $2 off the regular price.