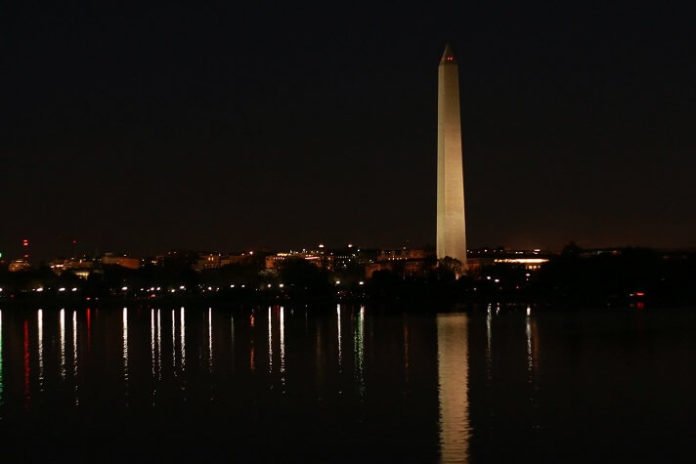 If you click on the links in this post, we may earn money from the companies mentioned in this post, at no extra cost to you. You can read the full disclaimer here.
Violence, murder, duels, suicide – so many turbulent events have happened in the 7 acres of Lafayette Park.  It is the most haunted site in Washington, D.C. Learn how the ghosts and spirits came into being. The walk will begin at the most haunted house in D.C.
The Octagon House was built around 1800.  The oldest paranormal happening was the ringing of the servants' call bells.  The family and many guests were witness to the bells ringing without anyone being near them.  An exorcism was attempted but the bells kept ringing. The bells were finally removed from the house.
James and Dolly Madison lived in the house for several months after the White House burned.  Dolly's ghost has been seen in the front hall and drawing room and the smell of lilacs is noticeable when her ghost is present.
Two women died falling down the spiral staircase and there have been many sightings of them on the landing or the stairs or at the bottom of the stairs.  Shrieks have been heard as well as clanging sabers and footfalls when no one was there. There have been sightings of a man in a military uniform from the early 1800s.  The sound of rustling silk has been heard on the staircase and a hanging lamp in the main hallway swings by itself.
Stephen Decatur, a Naval hero, lived in the Decatur House just a block from the White House.  At age 41, he was killed in a duel. Many residents of Washington reported seeing Decatur's spirit looking out the window where he stood on the eve of his death.  So many reports were heard that the window was walled up. Later sounds of a woman crying were heard in the house, believed to be his wife, Susan.
Clover Adams, wife of author Henry Adams, died from ingesting chemicals.  It was said she committed suicide, but many believed she was murdered. She was said to be the Hays-Adams Hotel's eternal guest.  After she died, doors on the 4th floor of the hotel open and close on their own and and radios turn on and off when no one is touching them.  Guests and staff have reported hearing a woman crying softly and disembodied voices. Housekeepers have experienced being hugged by an unseen presence.  Clover is most active the first two weeks of December which is the anniversary of her death.
Come on this tour and hear about all this and the Presidents Circle of Death.  While this walk doesn't include include interior visits to any of these buildings, the stories behind them will leave you happy to simply view them from the outside.
Book this through Goldstar and save $10 off the price.