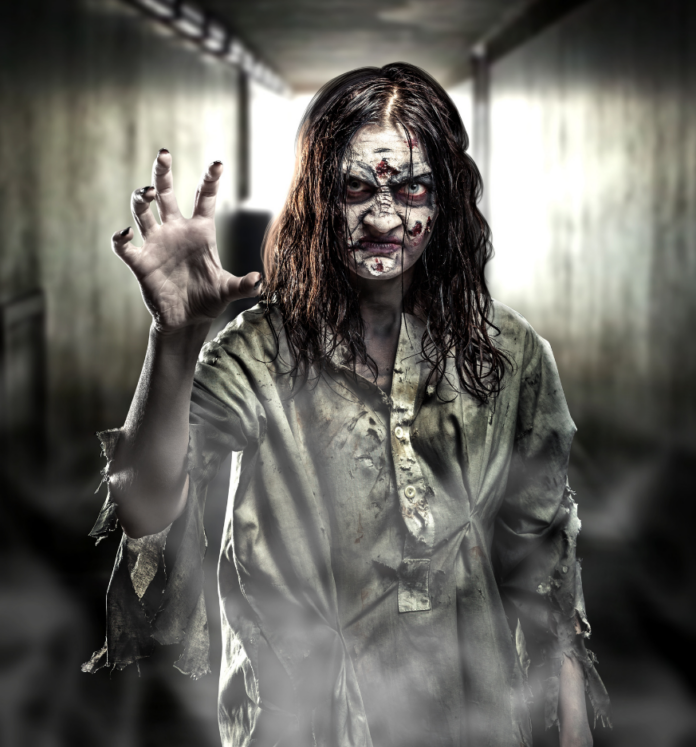 If you click on the links in this post, we may earn money from the companies mentioned in this post, at no extra cost to you. You can read the full disclaimer here.
Escape rooms are springing up all over the place. That's because they are so much fun! You and your family or friends can test your problem-solving skills and find clues to help you figure out how to escape the room in 50 minutes.
At Horror Escapes In Los Angeles, you will explore the eerie and dangerous world of Dr. X aka Dr. David Shulman. He was once a brilliant and renowned doctor and professor. His advances in the field of Genetics Engineering earned him an endowment to continue his studies at the University of Southern California.
Dr. Shulman's wife became ill with an unknown virus that made her disabled. Helping her consumed all his time. As she got worse, his treatments became more experimental and desperate. He was forced out of the university due to his questionable methods.
As his wife's decline continued, Dr. X experimented with new and toxic regimens. The experiments kept her alive, but she became insane and vicious. Dr. X realized he needed healthy tissue from normal subjects to reverse the insanity.
Dr. X fabricated a medical trial to test an experimental drug and offered to pay people. The response was great. Dr. X is diabolically obsessed about curing his wife no matter how many patients he must capture and torture.
You have entered the dangerous world of Dr. X. CAN YOU ESCAPE?
Horror Escapes has three different escape rooms. We'd like to tell you about each room and then we'll tell you how to save on this experience with great discounts.
Escape Rooms
Capture Chamber
You've answered the ad for the medical trial. Dr. X has captured you and you're being held in his claustrophobic chamber. You'll find items left by a previous captive. Hopefully, they left you some hints or clues. You'll have 50 minutes to make your escape before Dr. X returns and transports you to his Zombie Lab for experimentation and torture.
Captive Chamber requires a minimum of 2 players and a maximum of five players. Its difficulty level is 4 out of 10. This is great for beginners, small groups and couples.
Zombie Lab
You've been captured and you're in the Zombie Lab. This is where Dr. X performs experiments on and tortures live animals and humans. You have no choice but to escape. Can you do it in time?
This room is Beginner/Intermediate level with a difficulty of 5 out of 10. This is great for larger groups with or without experience.
Doctor's Office
Dr. X has dragged you from the chamber to his office. Check out Dr. X's personal space to see if you can find a way out. You and your group must work together to escape as you will succeed or fail together.
If you like mysteries, puzzles or horror movies, you'll love these escape rooms.
Horror Escapes L.A. Coupon
Are you looking for a way to save money on the escape rooms? Of course, you are. Click here and you can save
Captive Chamber
Save $30 (41% discount) for 2 players
Save $81 (45% discount) for up to 5 players
Zombie Lab OR Doctor's Office
Save $65 (45% discount) for 4 players
Save $61 (17% discount) for up to 10 players.