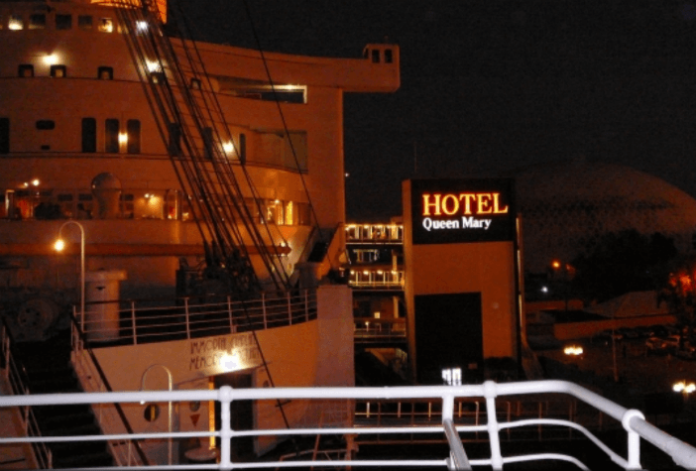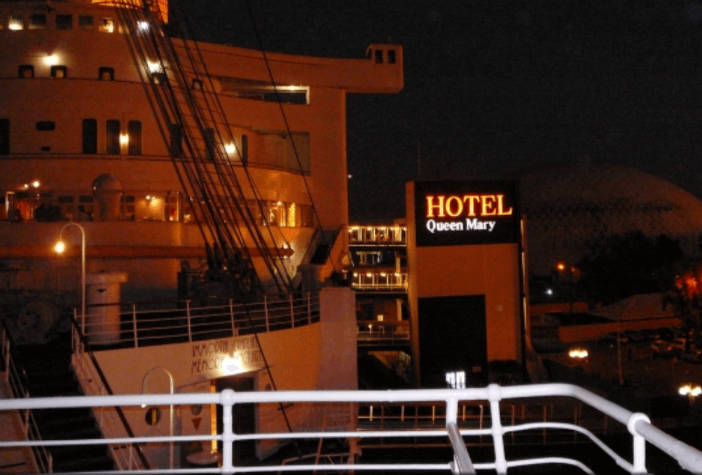 If you click on the links in this post, we may earn money from the companies mentioned in this post, at no extra cost to you. You can read the full disclaimer here.
The RMS Queen Mary has long been regarded as the world's most haunted ship.  Time magazine has declared it as one of "America's Top 10 Most Haunted."  Now you can see for yourself why.  Join resident ship paranormal investigator and ParaXplorer Project founder Matthew Schulz as he leads you to the depths of this ship.
The Queen Mary made her maiden voyage in 1930 hosting the rich and famous from Europe to America.  In World War II, the ship was transformed into a troopship and became known as "The Grey Ghost."  The ship survived a collision at sea and participated in the D-Day invasion.  After the war, the Queen Mary was refurbished and resumed her luxury cruising until she was purchased in 1967 by Long Beach.  She has been functioning as a maritime museum and hotel since then.
The Queen Mary has been the site of 49 reported deaths.  That and her war experience make it not too surprising that spectral spirits still walk her halls.
The engine room is said to be a hot spot for paranormal activity.  Two men were crushed to death in this room.  The last was an 18 year old crew member who has been seen by many people walking through a door to leave the room.
The first and second class swimming pools are not used today but many people have reported hearing splashing and seeing wet footprints.  A little girl named Jackie drowned in the second class pool.  Many have reported seeing her and hearing her voice and laughter.
As many as 150 spirits have been reported.  There are reports of water being turned on in the middle of the night and phones ringing in the early morning hours with no one on the other end of the line.  Also reported are sounds of distinct knocking with no one being at the door, doors slamming, high pitched squeals and aroma of smells long gone.
These are just a few of the reports of strange events and apparitions occurring on the Queen Mary.  Now you have a chance to see for yourself.  Explore the engine room and wheelhouse and see where the ghost hunting equipment leads you.  You will get to use handheld monitoring equipment to record evidence of the supernatural.  You can review captured evidence and participate in Electronic Voice Phenomenon (EVP) recording sessions and experimentation.
It's an evening of paranormal activity.  So go if you dare.
Tours are available any Friday at 11pm and any Sunday at 10pm through May 24, 2018.  Book this through Goldstar and you can save 50% off the regular rate.