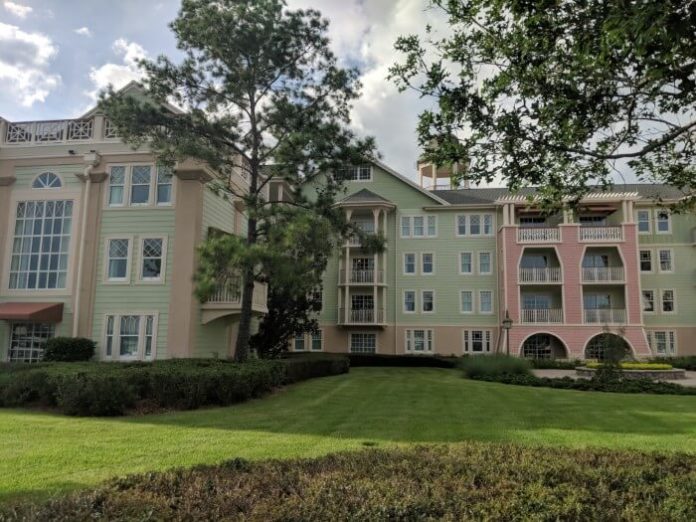 If you click on the links in this post, we may earn money from the companies mentioned in this post, at no extra cost to you. You can read the full disclaimer here.
When I think of Disney hotels at Walt Disney World Resort in Orlando, Florida, I always think of Old Key West and Saratoga Springs.  They are the two deluxe hotels with DVC rooms that have boat transportation to Disney Springs. But, like any other two Disney hotels, they do have their differences.
If you are deciding between staying at the two hotels, you should probably know the differences.
Price: The best way to book both hotels is through David's Vacation Club Rental.  We go over how to do that in a video here. You can get prices so low for these hotels through David's Vacation Club Rentals that they could rival even a Disney value hotel.  Both Saratoga Springs and Old Key West are large resorts, but Saratoga Springs has a lot more rooms than Old Key West. Because of this, there is usually a lot more available rooms to rent and therefore you can find cheaper rates for Saratoga Springs than Old Key West.
Advantage: Saratoga Springs
Rooms; Both Saratoga Springs & Old Key West have rooms larger than say the rooms at a Disney value hotel, but Old Key West really wins in this category.  Just looking at the studios (your cheapest option for both resorts), the studios are much larger at Old Key West are 390 square feet as opposed to Saratoga Springs which are 355 square feet.  Old Key West studios even have two queen beds whereas Saratoga Springs has one queen bed and a sofa bed (which is not nearly as comfortable as the queen beds at Old Key West). When you push out the sofa bed at Saratoga Springs the room can get a bit crowded for 4 people but at Old Key West, it isn't crowded at all.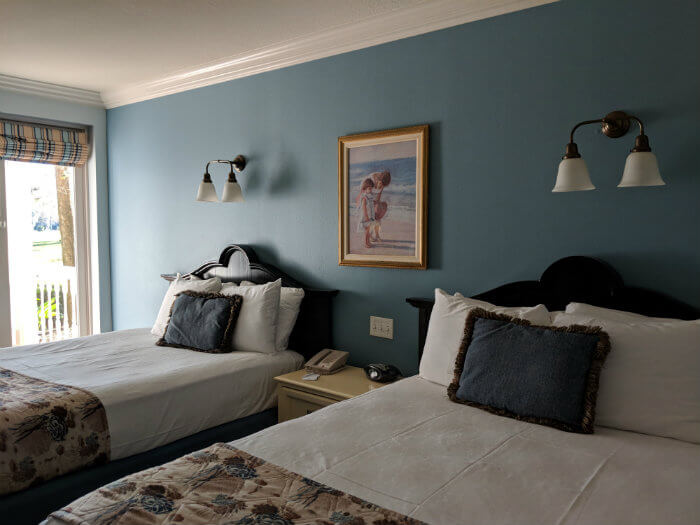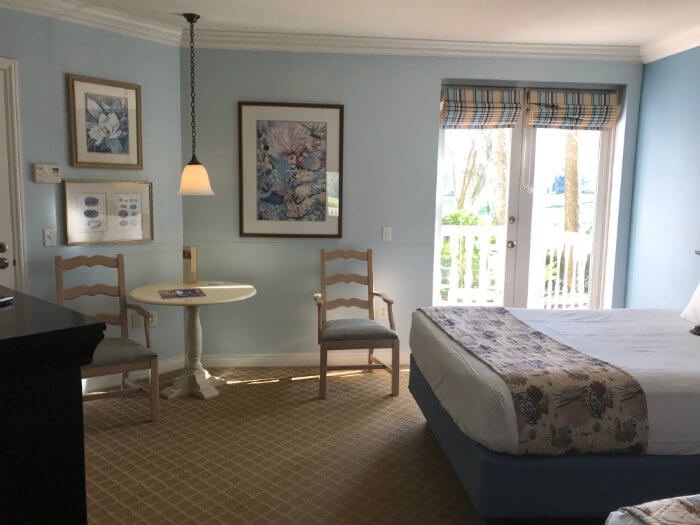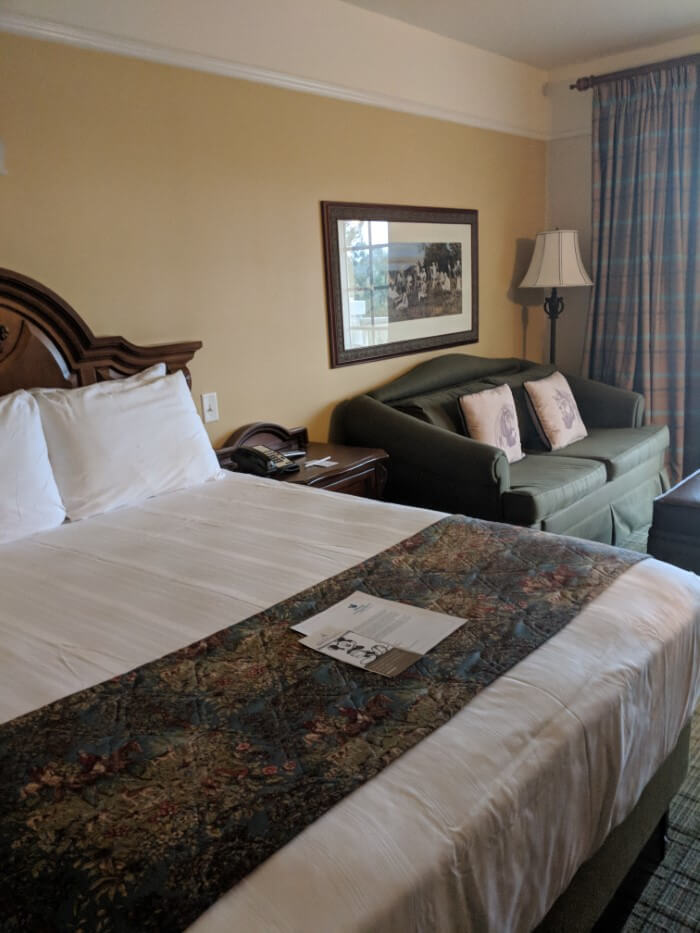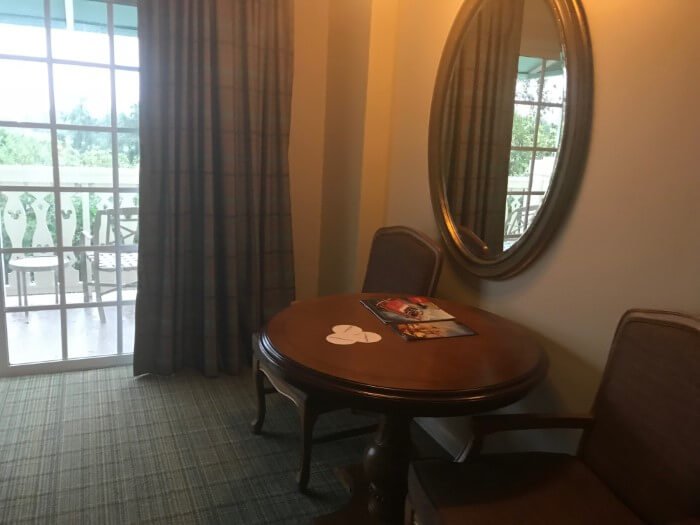 Advantage: Old Key West
Theming: Both Old Key West and Saratoga Springs are themed throughout the resort with decor, pools, restaurants, etc. both fitting each theme.  Old Key West has a (yeah, you probably guessed this from the name) a Key West, Caribbean theme, whereas Saratoga Springs has a horse racing, Saratoga Springs, New York theme.  Where Saratoga Springs wins in the theming is that it is the most unique; there is no other hotel at Disney with a similar theme whereas the theming at Old Key West is similar to Disney's Caribbean Beach Resort.  So if you've stayed at the Caribbean Beach Resort at Disney World before and you want something different, Saratoga Springs would be better for you. But for me personally, I still prefer the Old Key West theme. I feel like there are parts of Saratoga Springs where you wouldn't be able to guess what the theme was whereas at Old Key West it has a definite Key West theme throughout.  That may not matter to you, but it still makes me give the nod to Old Key West.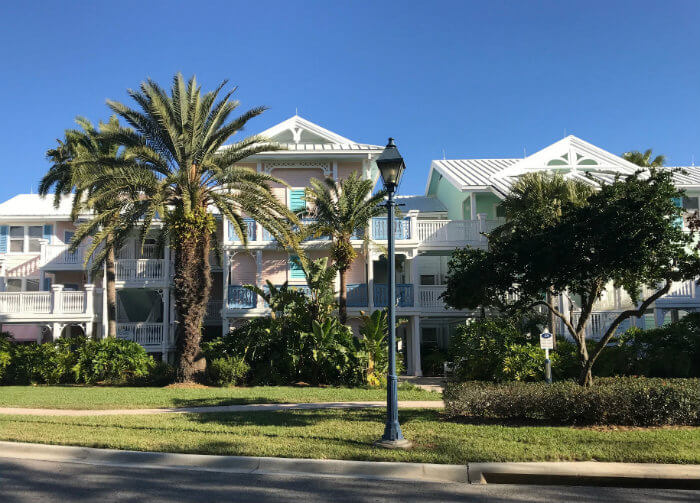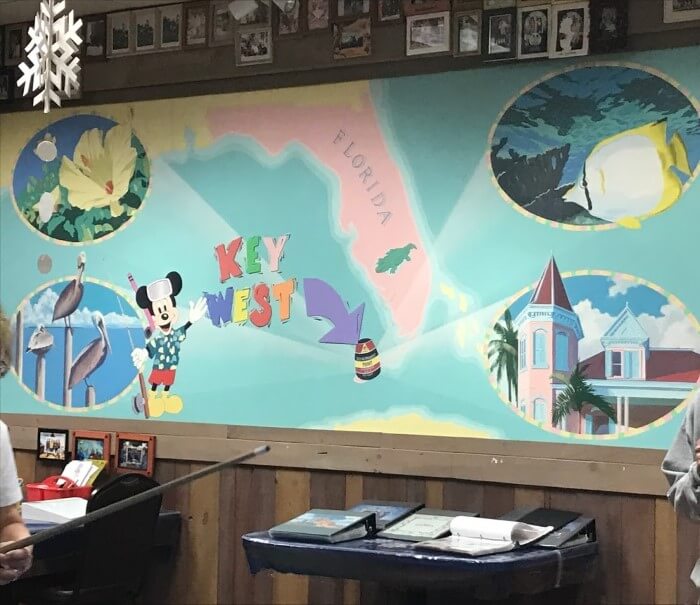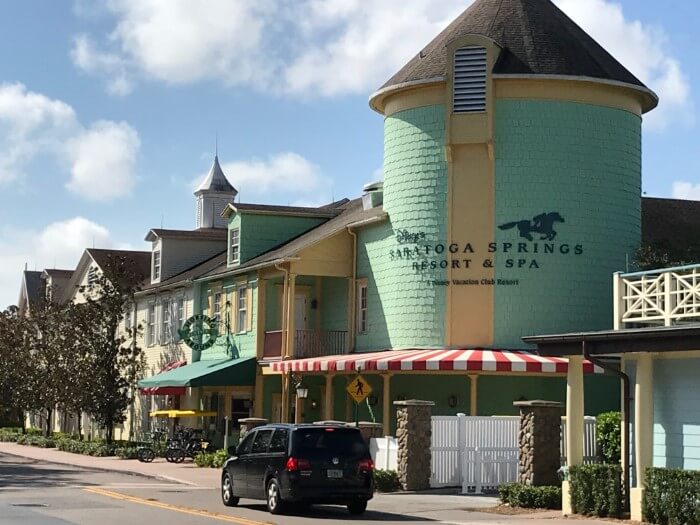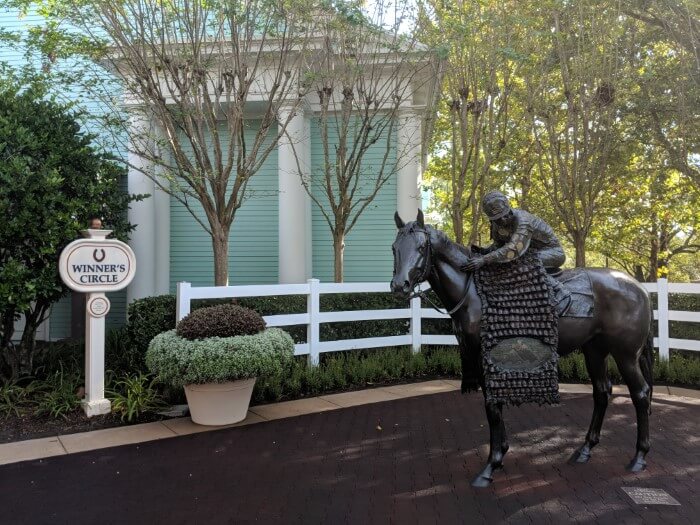 Advantage: Old Key West
Dining Options: I really like Olivia's Cafe, a great, themed sit-down restaurant with a lot of delicious food.  I also enjoyed eating at Good's Food to Go, which has delicious food and you can eat out on the picnic tables and get a beautiful view of the pool.  But I do find it a bit disappointing that Old Key West has no food court for cheaper food options that's inside, because when it's really hot, really cold (which doesn't happen a lot at Disney World but I have experienced in January) or it's raining, I don't want to eat outside.  This is not the case at Saratoga Springs. They have a great food court (the Artist's Palate) and if you want a nice sit-down dinner, you can eat at The Turf Club Bar & Grille – and both are inside.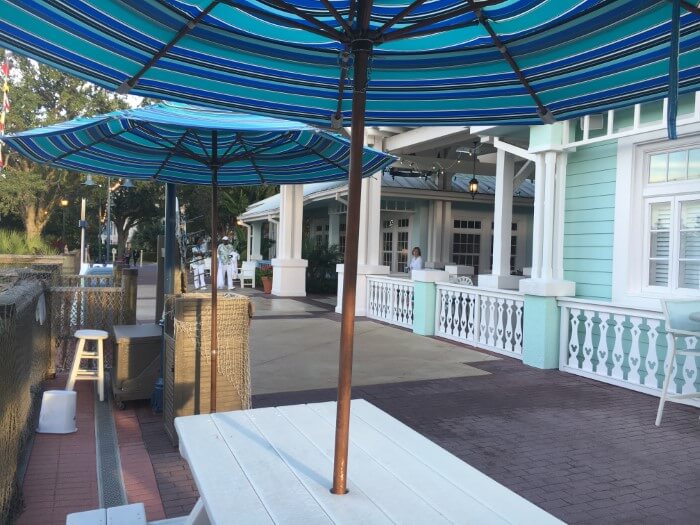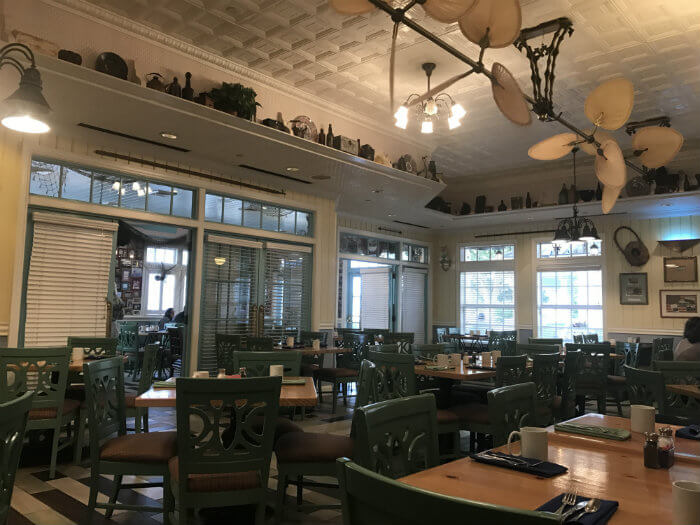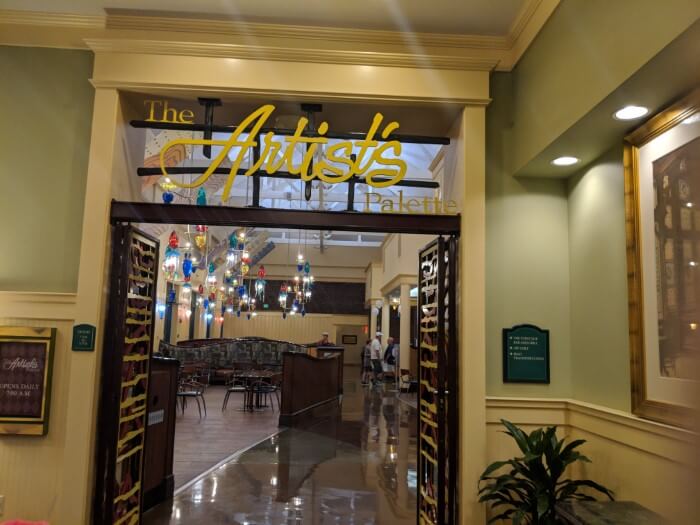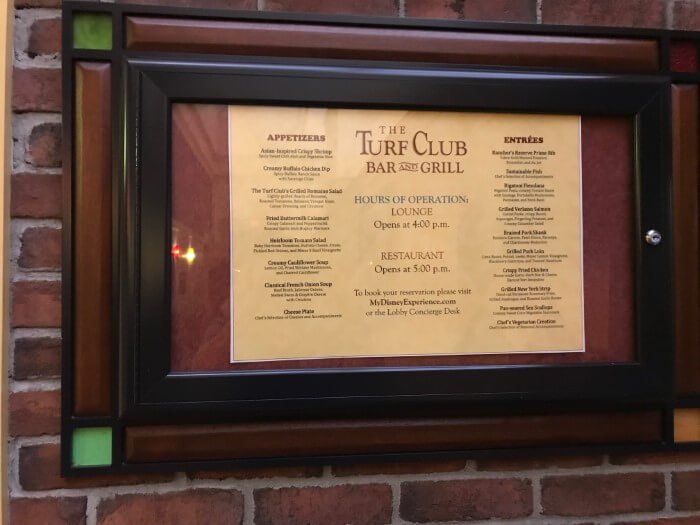 Advantage: Saratoga Springs
Amenities/Recreation: There are lot of great amenities at both Old Key West & Saratoga Springs: beautiful pools with slides, bike rentals, surrey bike rentals, Disney movies under the stars, campfire activities, fishing, tennis, basketball, jogging trails, etc.  But Saratoga Springs has an on-site spa, which Old Key West does not have.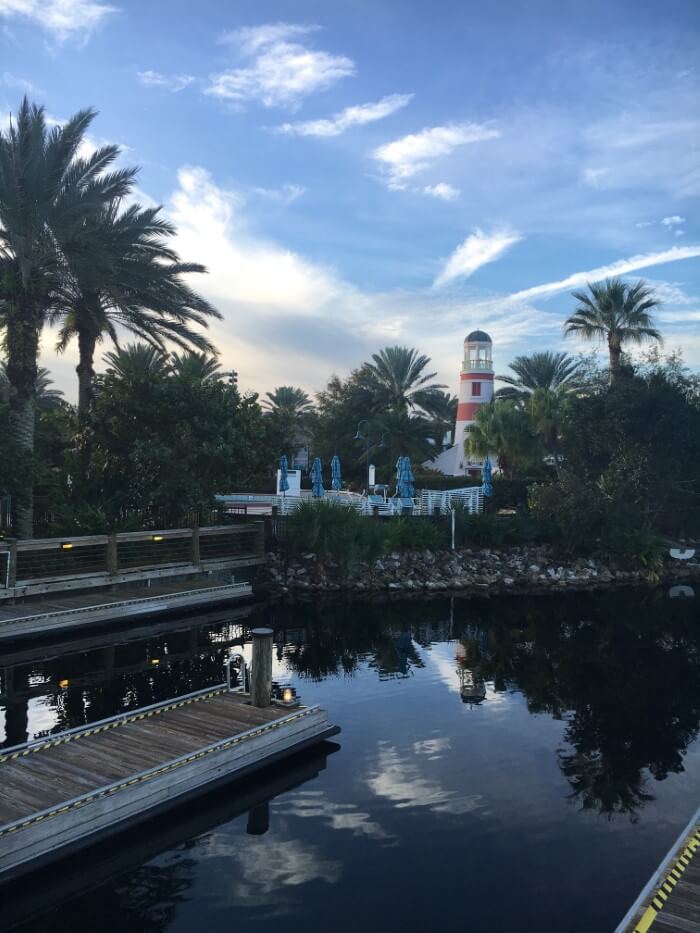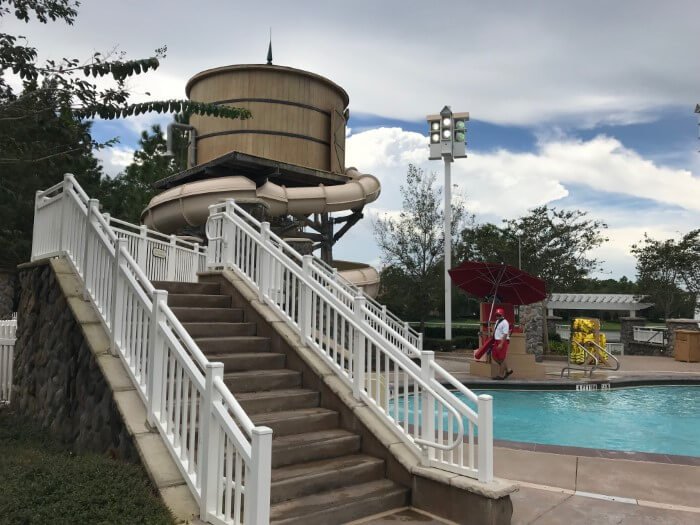 Advantage: Saratoga Springs
Distance to Disney Springs: As I mentioned earlier, both hotels offer boat transportation to Disney Springs, which is great.  But you can actually walk from Saratoga Springs to Disney Springs (which I did last time I stayed at Saratoga Springs), which is nice.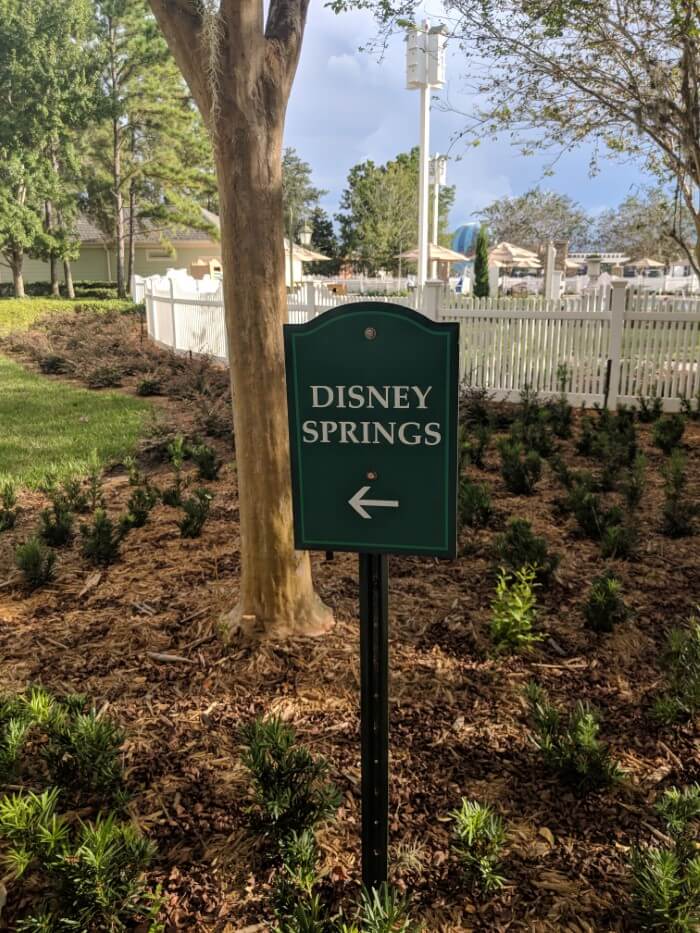 Advantage: Saratoga Springs
Elevators: Saratoga Springs has elevators which Old Key West does not.  Now, every time I have stayed at Old Key West, they found a first floor room for me, but if you don't want to risk it, you might want to consider Saratoga Springs.  Especially if you someone in your party who wouldn't be able to walk up the stairs, but even if that's not a problem for you, think about this: do you really want to drag your luggage up three flights of stairs?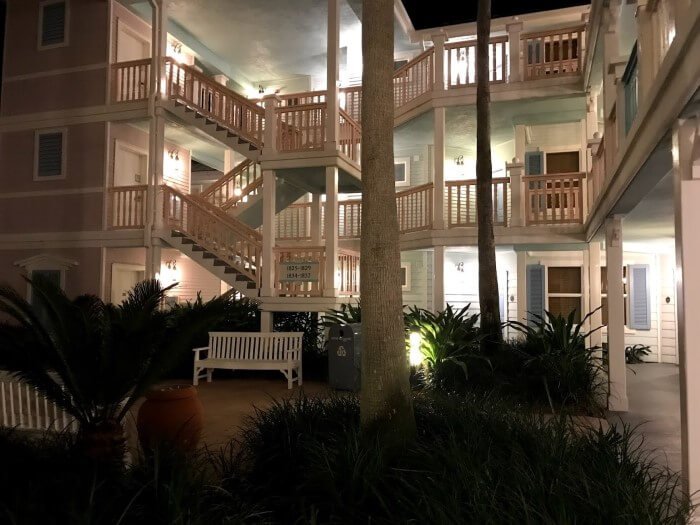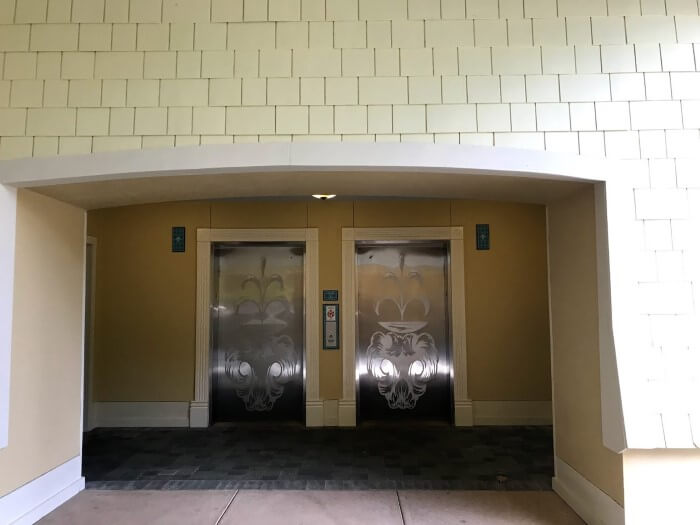 Advantage: Saratoga Springs