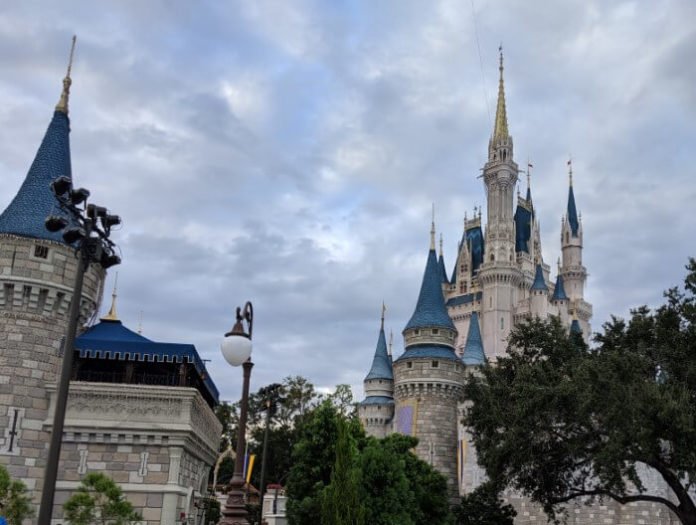 If you click on the links in this post, we may earn money from the companies mentioned in this post, at no extra cost to you. You can read the full disclaimer here.
Staying onsite at the Walt Disney World Resort has some major advantages, but can get expensive.  Back when I was little and my family used to go to Disney World there were only expensive hotel options (like Polynesian & Contemporary), but over the years Disney has added some "value resorts" and currently has 5: All Star Sports, All Star Music, All Star Movies, Art of Animation and Pop Century.
But there is another way to stay at the Walt Disney World Resort and still stay at a (relatively) affordable hotel, and that's to stay at a Disney Springs hotel.  These hotels are not technically Disney hotels and are actually owned by major chains. There are 7 Disney Springs hotels: B Resort & Spa Lake Buena Vista, Doubletree Suites by Hilton, Hilton Orlando Buena Vista Palace, Hilton Orlando Lake Buena Vista, Holiday Inn, Wyndham Garden Lake Buena Vista and Best Western.  These hotels can range in price with the Hilton hotels being the nicest and (not so coincidentally) the most expensive with Wyndham Garden Lake Buena Vista being the most affordable (but still very good – I stayed there a few weeks ago and had a wonderful experience).
Even those these hotels are not technically Disney hotels, they do get perks that other non-Disney Orlando hotels don't have: you can get extra magic hours meaning you can stay late or come early to the parks on select days, you can book your fastpasses 60 days in advance (which can be great for the really popular rides, like the rides in Pandora: World of Avatar in Animal Kingdom, the Frozen ride in EPCOT,  Slinky Dog Dash in Hollywood Studios or Seven Dwarf's Mine Train in Magic Kingdom) and you get much more frequent bus rides to the parks.
But your experience at these hotels can differ.  I will now outline 6 advantages of Disney Value Resorts & 6 advantage of Disney Springs hotels that could help you decide between these hotels.
Disney Value Hotels:
1. More Disney theming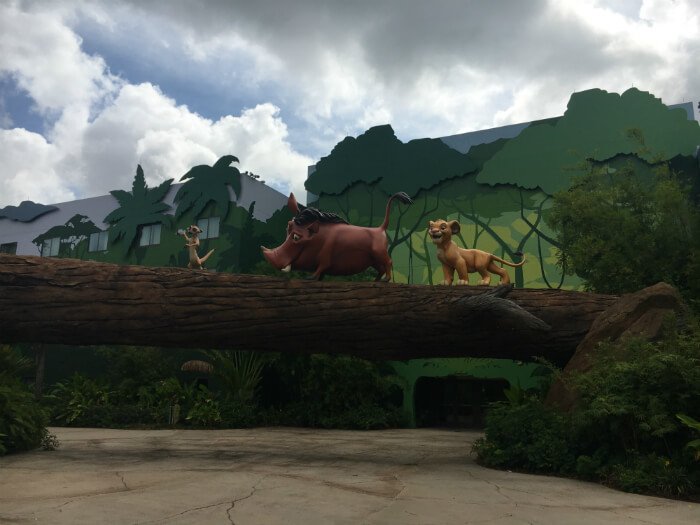 If you and your family love Disney and love Disney World, then you'll love that feeling that you're surrounded by Disney.  A stay at one of the Value Resorts really helps you feel like you're, well, at Disney World. When you step out of your room and you see a huge Simba at Art of Animation, a huge Roger Rabbit at Pop Century, a huge Woody at All Star Movies, a huge Donald Duck at All Star Music or a huge Mickey Mouse at All Star Sports, then you know you're at Disney World.  You're not necessarily going to feel that at a Holiday Inn where you might just feel like you're at, well, a Holiday Inn. Which isn't necessarily a bad thing, obviously; it really all depends on your attitude towards Disney. But if you want a truly Disney experience at both the day during the parks and when you get back to your room, then the Disney Value Hotels are the better choice for you.
2. Refillable Mugs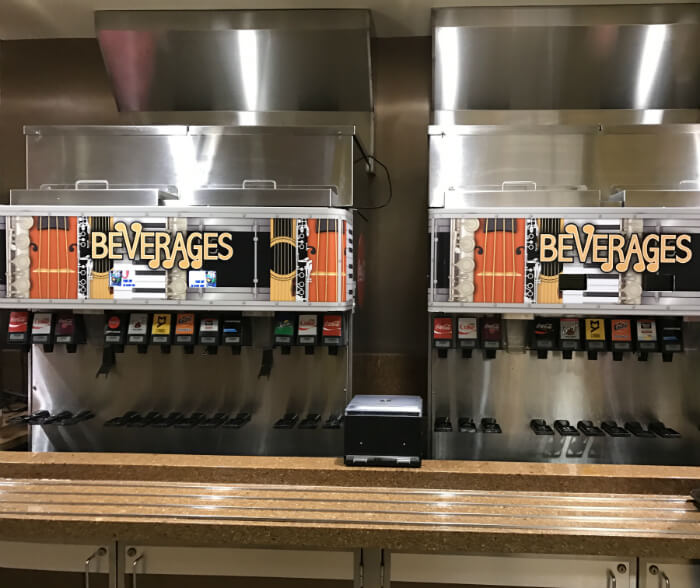 One of the programs at the Disney Value Hotels I really like are the refillable mug system.  It's a good deal because you're able to use it during your entire trip and save a lot of money since drinks can get expensive, but I also love bringing them home as a souvenir and then drinking from them and reminiscing on my Disney trip.  You won't get that experience at a Disney Springs hotel, so that's something to think about.
3. Magic Band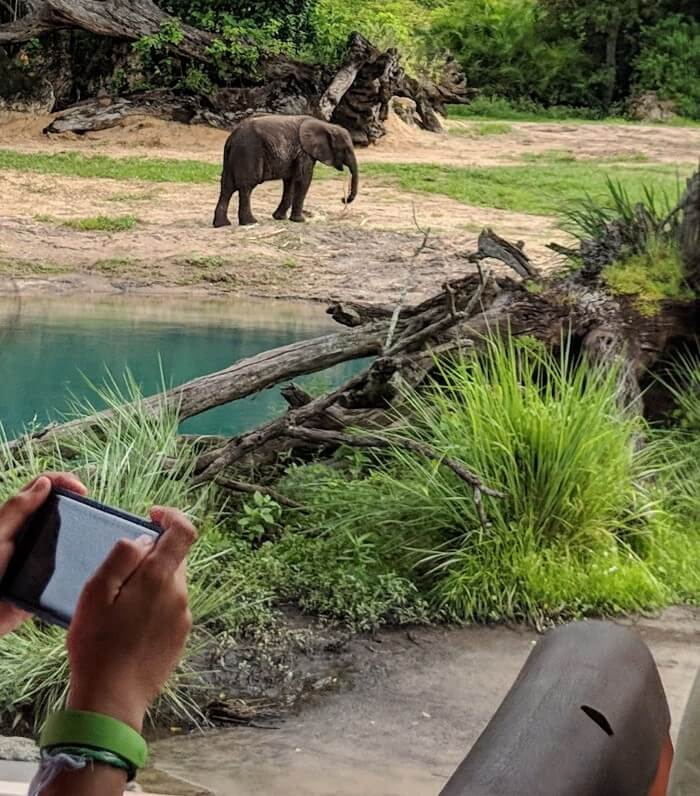 Another fun experience you can only get at a Disney hotel is using your magic band to open the door at your hotel.  I find myself disappointed when I stay at any hotel after a Disney hotel because I'll want to use a magic band to open the door and not a hotel key.  You can also use your Magic Band to get in the park. You can buy a Magic Band or use a Magic Band from another trip (I had gotten a Han Solo Magic Band as a gift and I used that when I stayed a Disney Springs hotel recently), but if you don't have any Magic Bands, the Disney Value hotels will give you one for free (and if you request ahead of time, you can even pick out the color of your Magic Band).  Now, I wouldn't make a hotel reservation solely based on this, but it is something to think about.
4. No Resort Fee
One thing I used to love at Disney Value Hotels was that there were no parking fees, but that is sadly not the case anymore.  However, Disney (at this point) does not include resort fees, which you will have to pay when you stay at some of the Disney Springs hotels.  So staying at a Disney Value Hotel means you don't have to worry as much about surprise fees once you hit the hotel.
5. Quicker Buses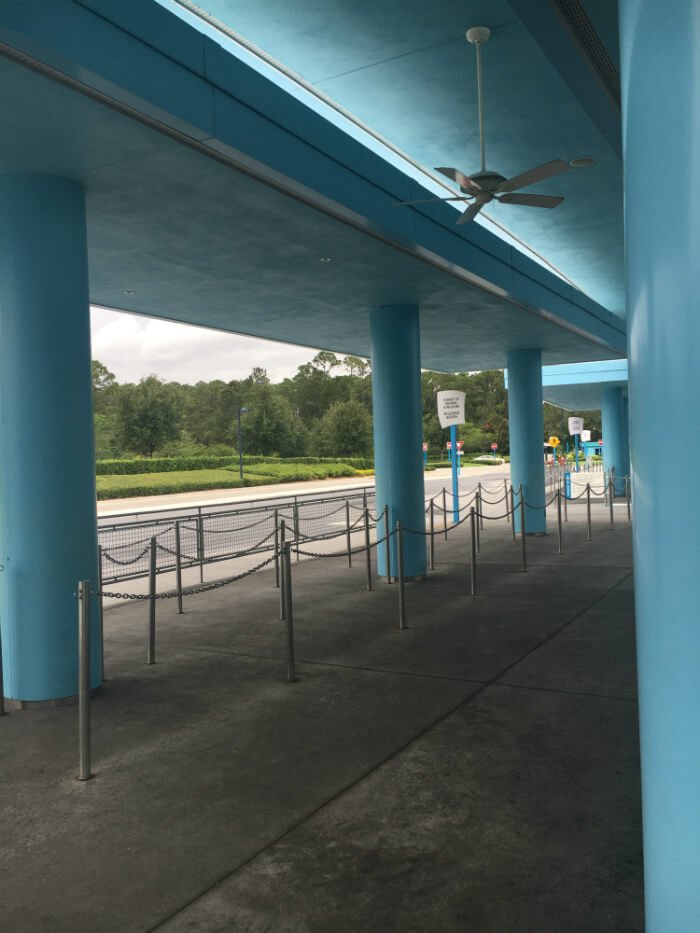 Unless you plan on driving to the parks, you're going to use the bus system a lot of if you stay either a Disney Value or Disney Springs hotel.  The bus system for either is, in my opinion, far superior to one you would get at another hotel in Orlando because those buses often only run in the morning and night.  It really is great to be able to go back to your room in the middle of the day and then be able to go back to the parks, especially if your child (or you) needs to take a nap.  So you're going to get the ability to come and go from the parks at both Disney Value Hotels and Disney Springs Hotels. But the Disney Value hotel bus system, in my opinion, is much better than the Disney Springs hotel bus system.  When you leave the parks, the Disney Value Hotel bus stops are a lot close. You have to walk farther for the Disney Springs hotels, which may not seem like a big deal but really can be after you're tired from a day at the parks. Also, the Disney Value Hotels bus stations in the parks are clearly marked.  When I was at Animal Kingdom waiting for my bus back to Wyndham Garden, I was basically standing in the middle of the parking lot waiting for my bus, wondering if I was standing in the right place. Also, the Disney Springs hotels combine your hotel's stop with with other hotels and often makes other stops (like when I took a bus to Animal Kingdom they also stopped at EPCOT), which makes the bus rides longer.  And finally, the Disney value hotel busses come a lot more quickly. The Disney Springs hotel claim they run every 30 minute, but I have had to wait much longer. Now some of that can't be helped (traffic in Orlando can be bad) and you can sometimes wait a long time for Disney Value buses, too, but, in general, the busses are much quicker if you stay on-site.
6. Free Airport Shuttle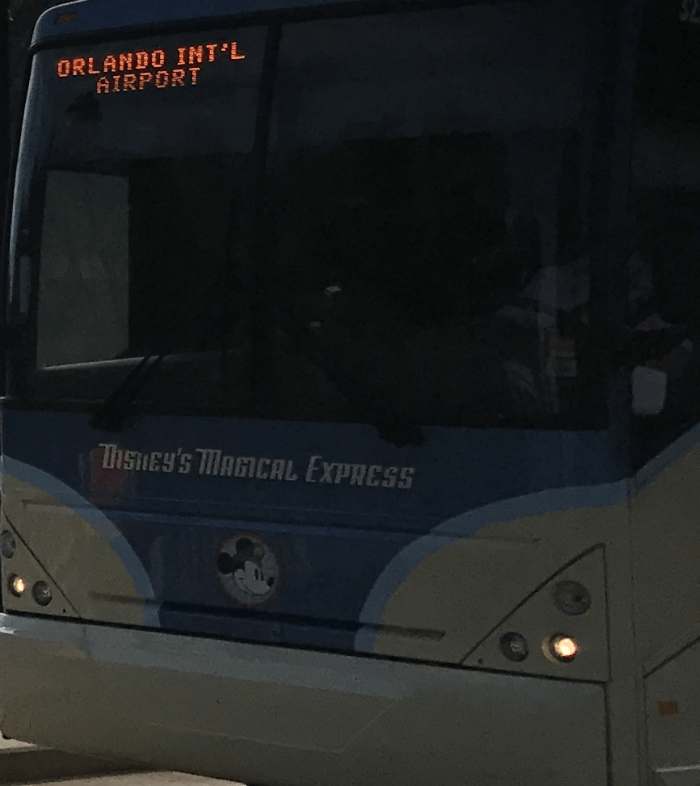 Now this point really only matters if you are planning to fly to Orlando but if you are, this point may be the most important of any point you read.  All official Disney hotels have a Magical Express program, which I personally love. The Magical Express gives you free transportation from the airport to your hotel.  They'll even transport your luggage for you so you don't even have to bother to go through the baggage claim. If you stay at a Disney Springs hotel, on the other hand, you'll have to get a Super Shuttle or Uber to get from the airport to your hotel, which can add on to the expenses of your trip so it's something to think about.
Disney Springs Hotels:
1. Character Breakfasts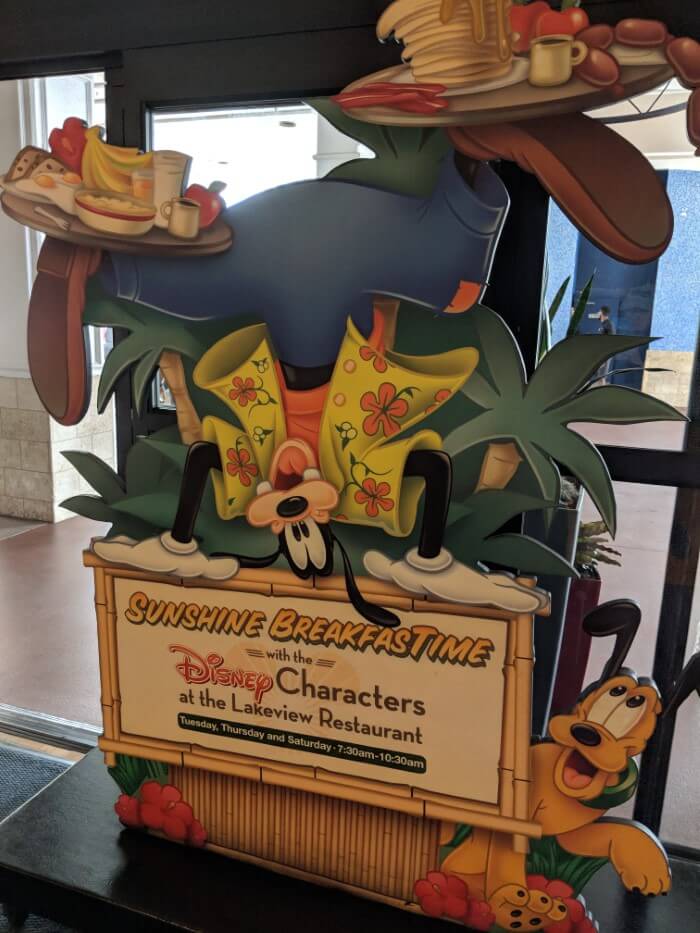 Some of the Disney deluxe hotels offer character breakfasts right at the hotel (such as Polynesian, Yacht Club, Contemporary and Animal Kingdom Lodge) but none of the value resorts do.  This is not the case with the Disney Springs hotels, where you can get character dining at some of the Disney Springs hotels, like Hilton Orlando Lake Buena Vista and Wyndham Lake Buena Vista.  There are a lot of advantages of having the character breakfast right at the hotel. For one thing, it could be something you do on your last day there so you can have a fun Disney experience without having to get a ticket for an extra day (because if you do the character breakfast at, say, the Crystal Palace at Magic Kingdom, you'll need a ticket to get into Magic Kingdom).  It can also be great because if your kid (or you!) spills something on your clothes, you can back to your room and change before you hit the parks. You also don't have to worry about getting a bus to make your reservation if the character breakfast is right in your hotel, and because of this you might even be able to sleep a little later. So staying in a hotel with a character breakfast can have some huge advantages, which you can get at a Disney Springs hotel.
2. More Variety of Dining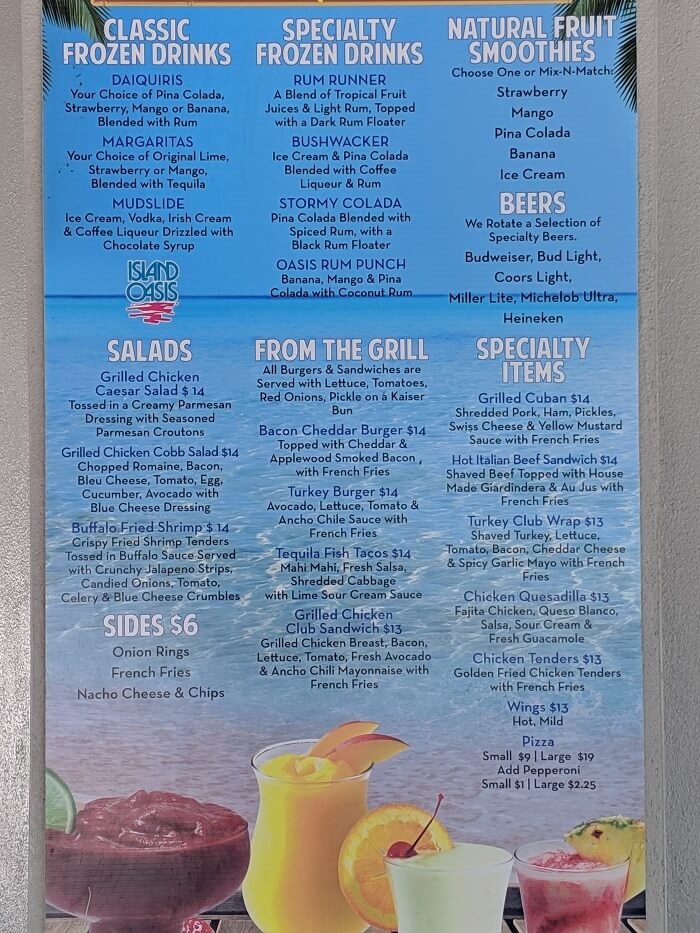 Now, I really love the food courts at the value resorts (especially the food court at Art of Animation), but there is a far larger variety of dining options at the Disney Springs hotel, and I'm not just talking about the Disney character breakfast.  A lot of these hotels offer nice sit down restaurants and there is nothing comparable to that at a Disney value hotel. After a morning in the parks, you consider enjoying the pool and nap in the afternoon and then a nice dinner without having to leave your hotel at night.  You could enjoy the Andiamo Italian Bistro or Benihana Steakhouse & Sushi at Hilton Orlando Lake Buena Vista, American Kitchen Bar & Grill at B Resort & Spa, Palm Breezes Restaurant at Holiday Inn, etc. And this is in addition to some quick dining options the hotels also offer.
3. More Adult
Now, I love seeing all the larger than life decorations all over the All Star hotels, and kids love them, too, but if at the end of the day at the parks you want to head to a more adult friendly room, than the Disney Springs hotels would be a great choice for you.  The hotels also have more adult friendly amenities, such as the spa at B Resort & Spa or the hot tub you can find at some of the Disney Springs hotels, such as Hilton Orlando Lake Buena Vista.
4. Walk to Disney Springs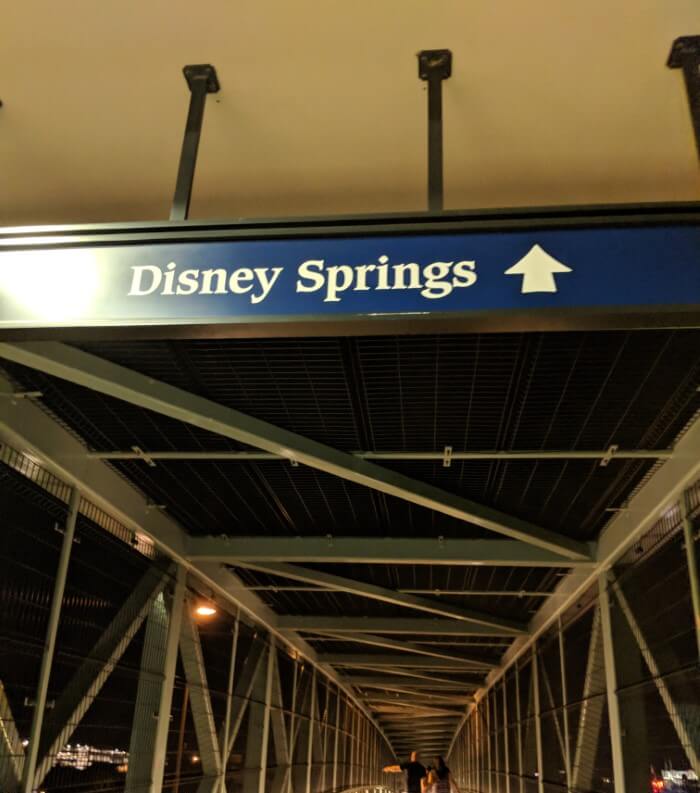 When you are staying at  Disney Value Hotel you are technically on Walt Disney World property, but you have to take a bus to all the Disney attractions.  But that's not the case with the Disney Springs hotel. You can easily walk from a lot of the hotels to Disney Springs, which has tons of restaurants, shopping and fun activities (such as bowling, the movies or the Bibbidi Boppity Boutique).  When I was staying at Wyndham Garden, for instance, it was a super short walk over to Disney Springs complete with a very convenient skywalk and then a short walk to T-Rex for dinner (which is an awesome hotel complete with delicious food and animatronic dinosaurs, fun for the whole family).  It was also really close to the Disney Springs Christmas Tree Trail, which I highly recommend. So if you want to go to Disney Springs, then a Disney Springs hotel is a great choice for this.
5. Earn Reward Points with Hotel Brands
Disney (sadly) does not have any kind of reward system where you can earn points for staying at Disney hotels the way that you can get with hotel brands, so that is a great thing about staying at a Disney Springs hotel since they are owned by major hotel chains.  Take, for instance, Hilton. There are 3 options for Hilton hotels at Disney Springs: Doubletree Suites by Hilton, Hilton Orlando Buena Vista Palace and Hilton Orlando Lake Buena Vista. Hilton Honors system is great, and if you book a stay at one of these hotels, you could earn points towards a stay at a Hilton hotel elsewhere if you want to take a vacation somewhere else or you could earn points towards another stay at a Disney Springs hotel.  This makes staying at a Disney Springs hotel an even more economical choice.
6. More Comfortable Buses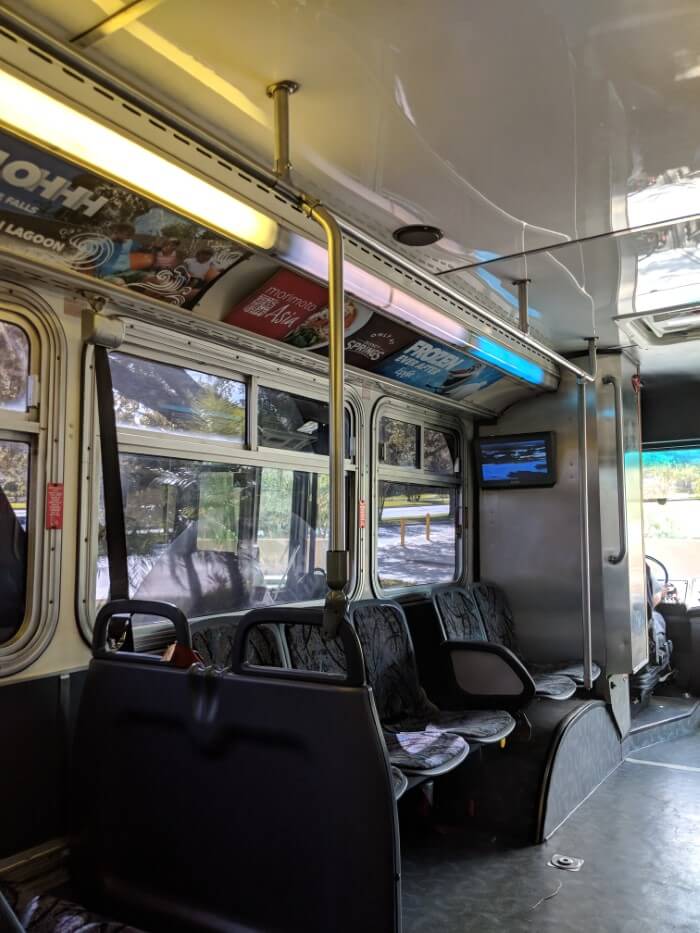 This may seem like a small thing, but you actually spend a lot of a Disney trip in the buses.  Despite the fact that I find the Disney value hotel bus system to be superior to the bus system at the Disney Springs hotels, I have found the Disney Springs buses to be much more comfortable than the buses at the Disney value hotels.
For more comparing, check out our YouTube videos from our stays at some of the Disney value and Disney Springs hotels:
All Star Music (A Value Hotel):
All Star Movies (A Value Hotel):
Wyndham Garden Lake Buena Vista (A Disney Springs Hotel):