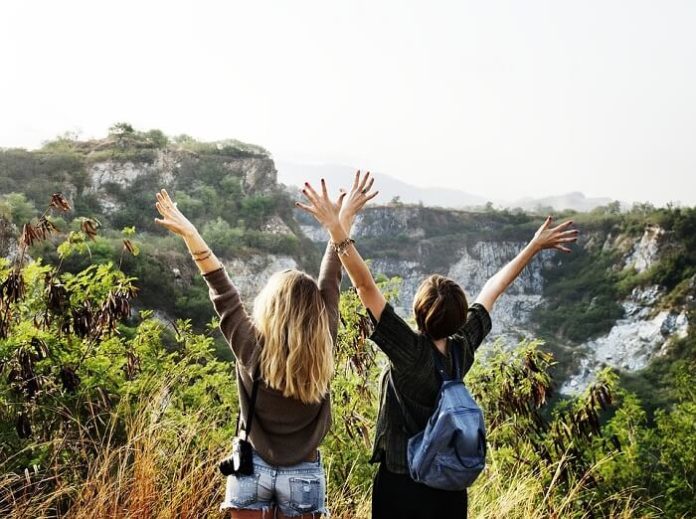 If you click on the links in this post, we may earn money from the companies mentioned in this post, at no extra cost to you. You can read the full disclaimer here.
If you live in the Cleveland, Ohio area and you love to travel, then you might have spent time looking for cheap flights out of Cleveland to various popular travel destinations (such as Las Vegas, Orlando, New York City, Paris, Cancun, etc.).  But what happens if you don't know where you want to travel to?  Say you have some upcoming time off but work, and you know you have a budget to work with, but you'd love to just see what's out there.  Because if there was a good deal in an interesting place you haven't travelled to yet, you'd love to go!
Well, it just so happens that there is a way to do this, and the way to do it is by using Skyscanner.  I am really glad Skyscanner has the tool it has, because I love using it when I am looking to take a trip.
So you're probably wondering how it works.  Well, first, you're going to need to click here.  You should then see a screen like this: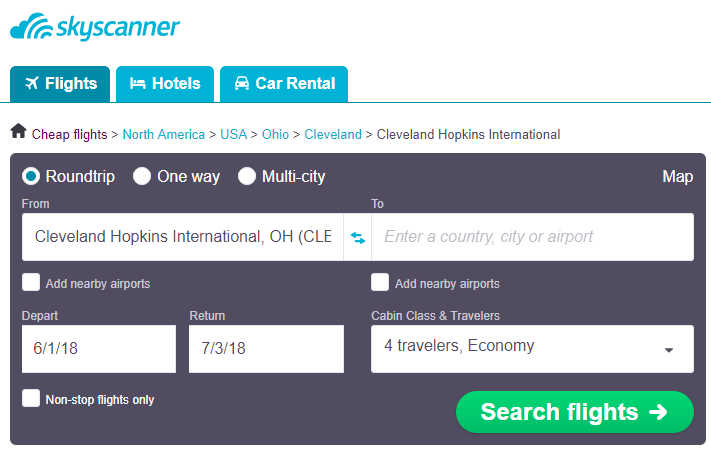 You will see "Cleveland Hopkins International" in the "From" box.  Keep that there.  Then in the "To" box keep that blank.  Enter your travel dates in "Depart" and "Return".  In "Cabin Class & Travelers" enter how many people will be going on this trip.  Check off "non-stop flights only" if you don't want to have to deal with layovers.  Then press "search flights".  Then you can see prices from lots of different countries: Australia, the Bahamas, United States, Jamaica, Canada, France, Spain, Iceland, Greece, etc.  Now you can find the best prices available for your flight and you're well on your way to a great vacation!