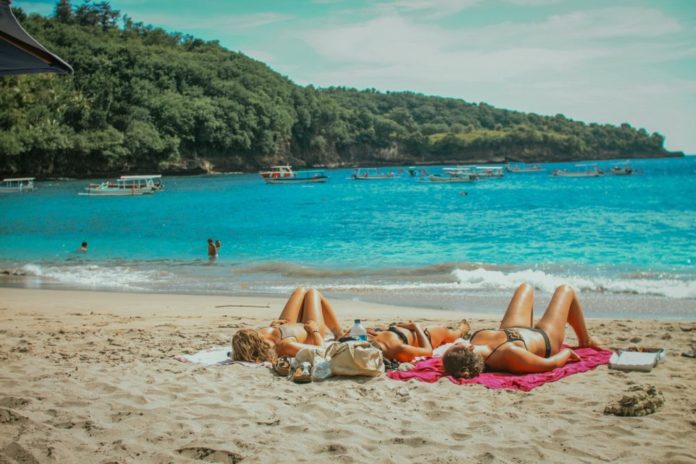 If you click on the links in this post, we may earn money from the companies mentioned in this post, at no extra cost to you. You can read the full disclaimer here.
Bali is an Indonesian island known for its beautiful beaches, coral reefs, and forested volcano mountains.  It is also known for its yoga and meditation retreats and for that lovely song from "South Pacific."
A popular tourist destination, Bali has many luxury hotels and resorts.  Currently, Expedia has a lot of 3, 4 and 5 Star hotels offering between 40%-72% off their regular rates.  Here are some of the best deals.
Mahagiri Villas Sanur       72% Discount

Onje Resort & Villas       65% Discount

Kuta Seaview Boutique Resort       61% Discount

Seminyak Paradiso Hotel       59% Discount

Bali Rani Hotel       58% Discount

AlamKulKul Boutique Resort Kuta Bali       57% Discount

Komea Villa       57% Discount

Uma Sapna       57% Discount

Watermark Hotel & Spa Jimbaran Bali       57% Discount

Nandini Jungle Resort & Spa Bali       56% Discount

Suites by Watermark Hotel & Spa Bali       56% Discount

Sweet Course Guest House       55% Discount

Wapa di Um Ubud       53% Discount

Champlung Sari Hotel Ubud       52% Discount

Bukit Kirana Villas       50% Discount

Wapa di Ume Sidemen       50% Discount

Anda Amed Resort       49% Discount

Royal Maharani Nusa Dua       49% Discount

Blu-Zea Resort by Double Six       48% Discount

Pertiwi Resort & Spa       48% Discount

Amadia Resort & Villas       46% Discount

Champlung Mas Hotel Legion       46% Discount

Nimala Guest House Keremas       46% Discount

The Homestay Kuta       45% Discount

Hotel Oranjje       44% Discount

Parnama Hotel       44% Discount

Grand Whiz Hotel Nusa Dua       43% Discount

Villa Origami by Nagisa Bali       42% Discount

Pertiwi Bisma 2       42% Discount

Beautiful Bali Villas       40% Discount

Entrada Villa by Nagisa Bali       40% Discount