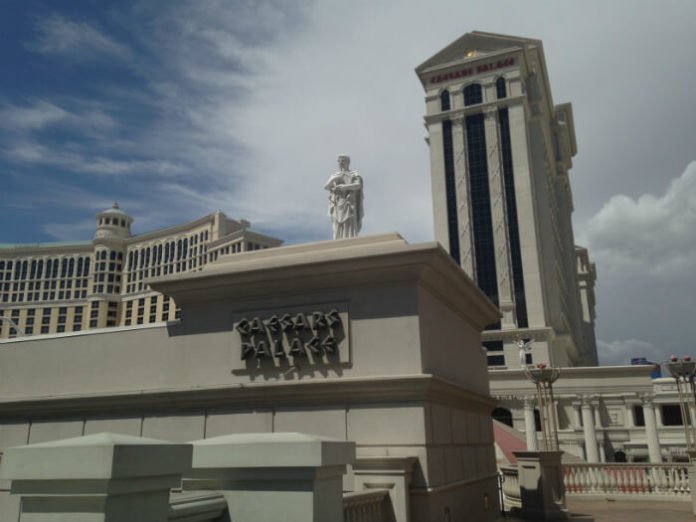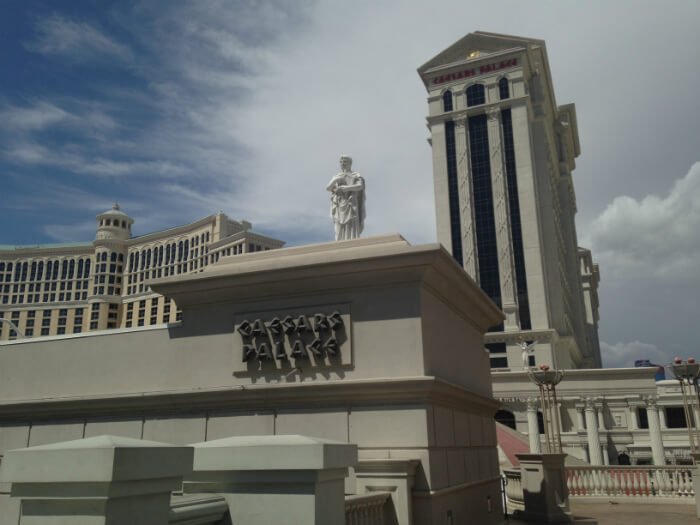 If you click on the links in this post, we may earn money from the companies mentioned in this post, at no extra cost to you. You can read the full disclaimer here.
Caesars Palace Las Vegas
Caesars Palace Las Vegas opens on June 4, 2020, and they can't wait to welcome you back!  
Caesars Palace is one of the largest Las Vegas hotels with 5 towers of rooms, high-end suites, and villas.  Make your selection from an extensive list of room types, views, and locations.  Enjoy sleek modern decor with luxurious furnishings and Roman-inspired artwork.  You can feel like royalty at Caesars Palace.
The resort is now featuring new Express Check-In.  Step up to any available kiosk in the lobby, check-in, print your room key and head off to have fun.  You can get a head start on the check-in process by email and then finish up on a kiosk.
Enjoy casual and fine dining at Caesars Palace.  This resort brings you all the excitement of a Las Vegas casino in an ancient Roman setting!
And to show you how much you've been missed, Caesars Palace has special offers to save you money.
Promo Code
There are multiple promo codes you can use to save money when you book your hotel by clicking here.
Welcome You Back
Receive up to 25% off your next Vegas stay.  This must be booked by 6/30/20 for travel through 5/21.  Use Promo Code OPEN20 when booking.  
Stay 3 For $300
Book a 3 night stay in a Forum Classic King room for $300 for select dates through 9/3/20.  This must be booked by 6/20/20.  Use Promo Code CLV300 when booking.
Viva Las Vegas!