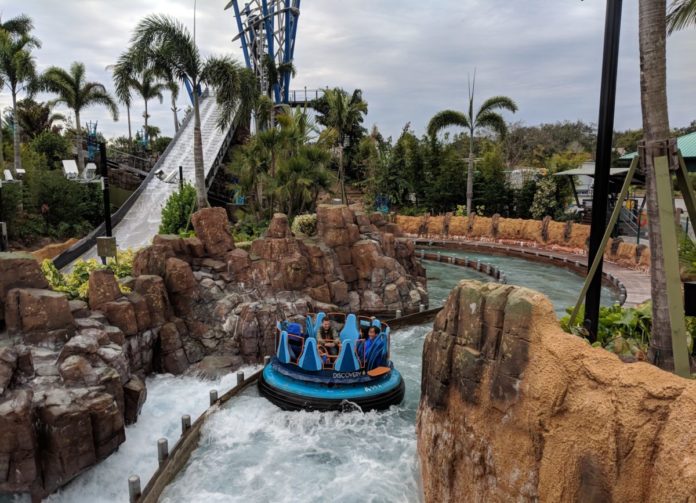 If you click on the links in this post, we may earn money from the companies mentioned in this post, at no extra cost to you. You can read the full disclaimer here.
Orlando, Florida is a popular summer travel destination, and with good reason…but let's face it: it gets hot in the summer.  Like, really hot.  Like, when I was there last week it was so hot my cell phone kept giving me messages that it was overheating.
But that doesn't stop my family and me from visiting SeaWorld Orlando every chance I get – and it shouldn't stop your family, either!  Instead, read our tips of the 10 best ways to stay out of the heat at SeaWorld Orlando so that you can stay cool.
1. Sit in the Splash Zone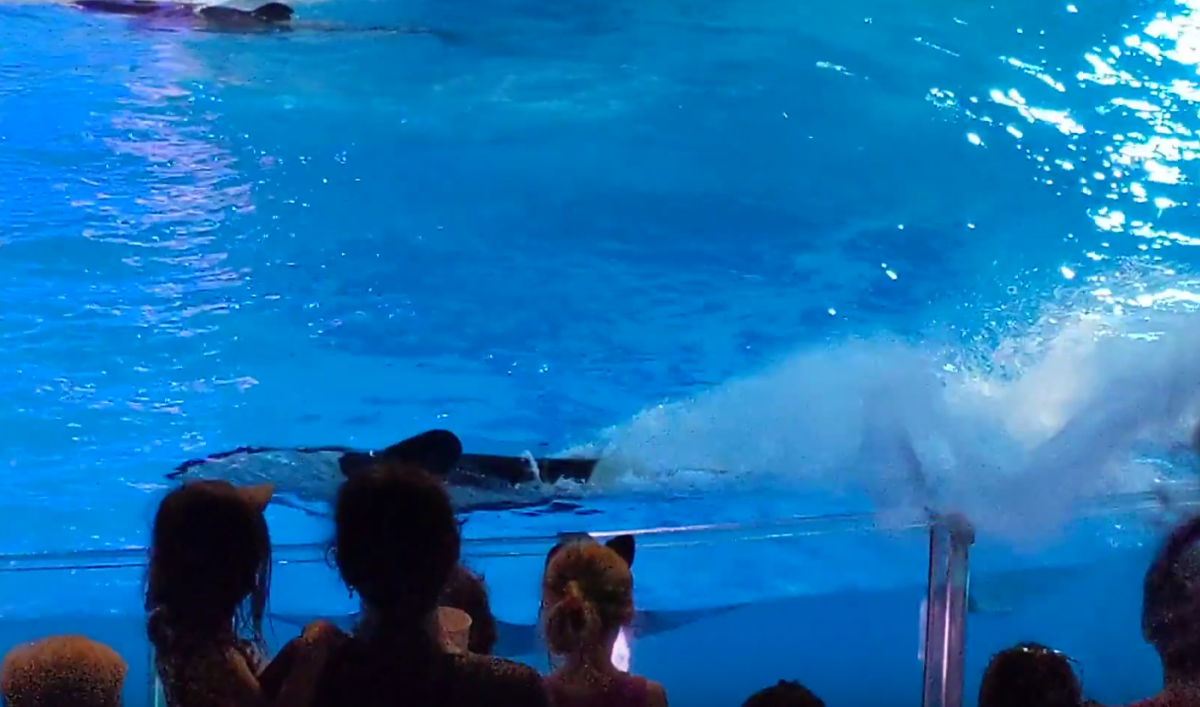 If you've ever been to SeaWorld before, then you'll know that if you sit in the first few rows of their classic shows (like Dolphin Days and of course the One Ocean Shamu Show), you can get soaked.  And that's exactly what you need in the summer!  So if you're feeling really hot, make sure you sit in the first rows marked Splash Zone – but just make sure you know you can get really wet!  Like you might want to consider wearing a poncho.
2. Visit Antarctica: Empire of the Penguin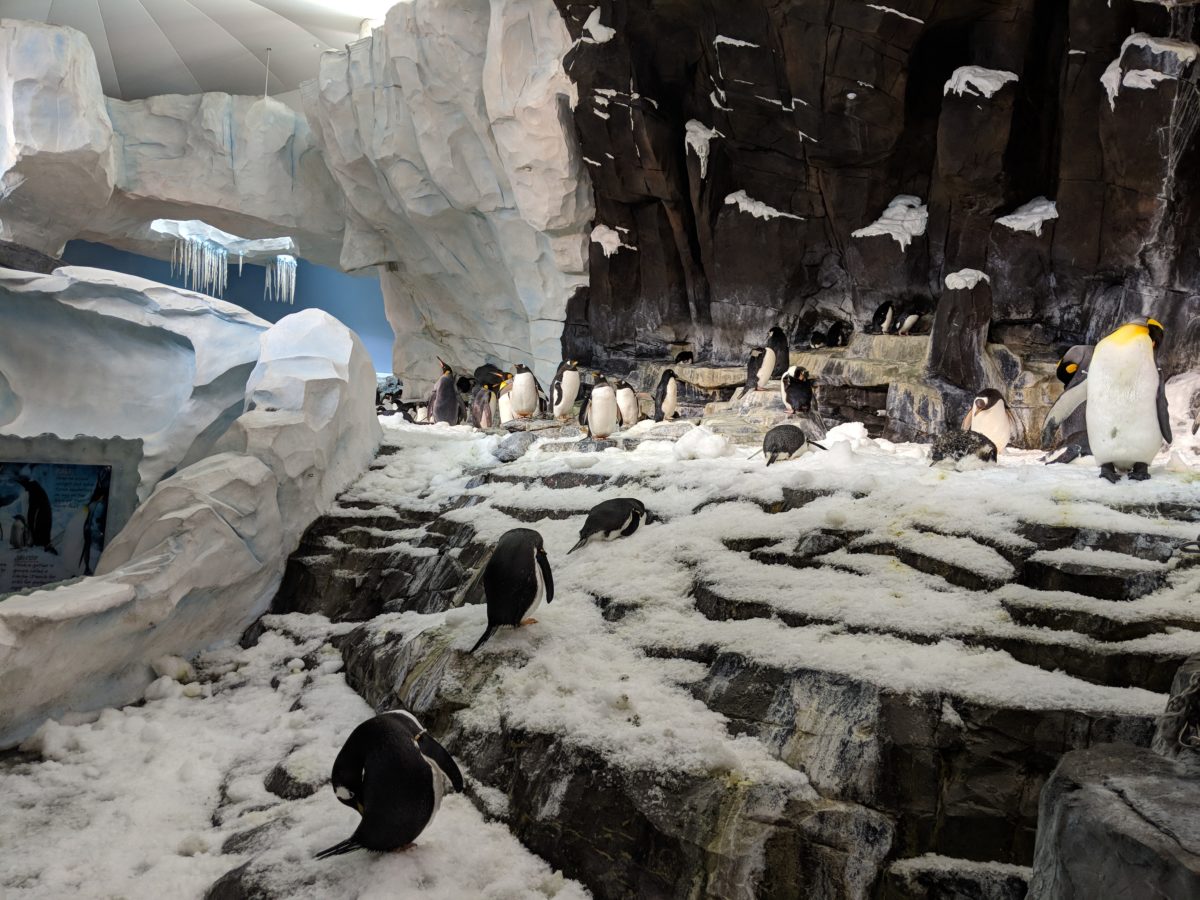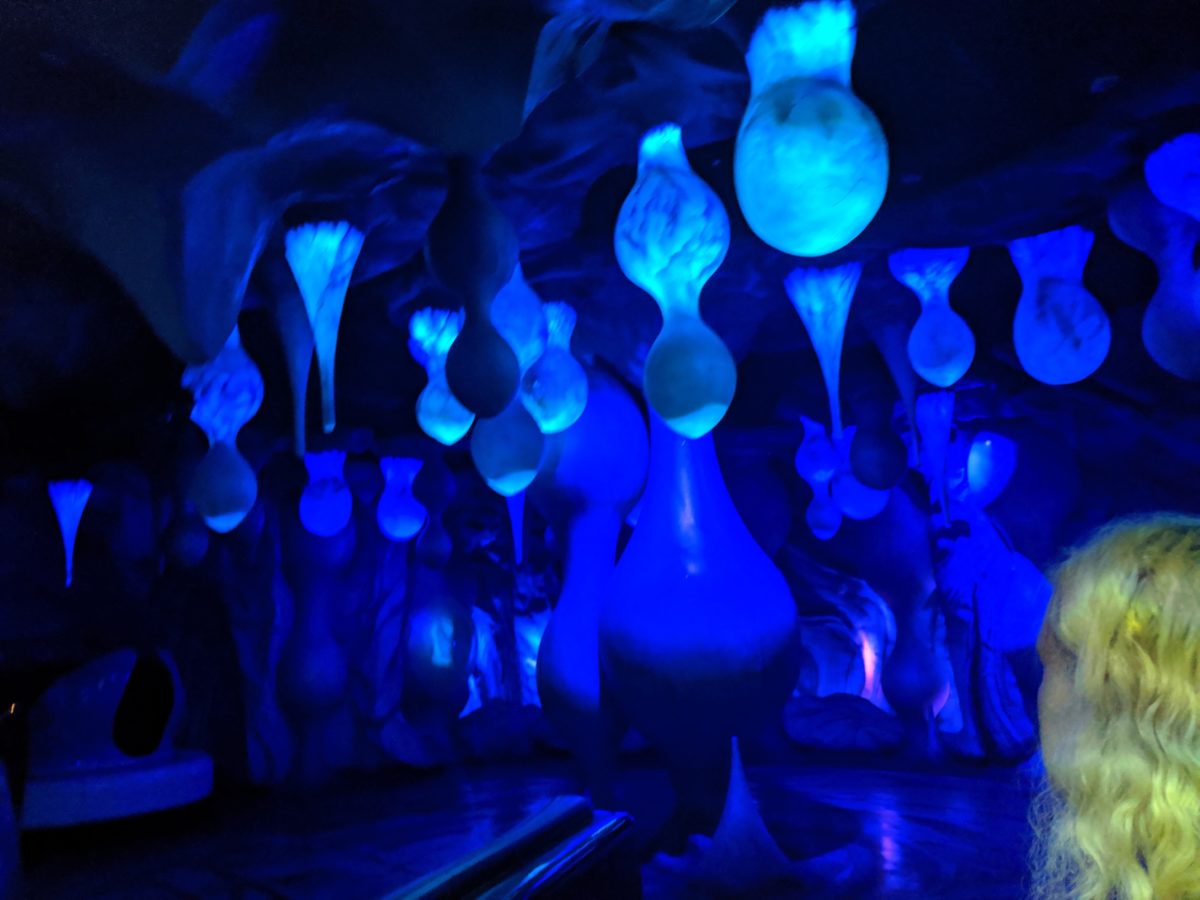 Antarctica: Empire Of The Penguin is, as you might imagine, an attraction that features penguins, and as such this ride – and the exhibit afterward where you get to watch penguins – takes place in very cold temperatures, which is exactly what is needed on a hot day!  This is actually my favorite ride at SeaWorld Orlando.  I love how you can choose between doing the wild and mild version, making it the right kind fun for the thrill seekers but accessible to all, and the colors you see during the ride are absolutely spectacular.  And the whole ride ends with you seeing amazing penguins!  And you learn a lot about penguins during the exhibit and from the helpful employees.  But the great news is even if you don't feel like/don't want to do a ride, you can do a walk-through, and you'll be able to see the penguins.  And stay cool.  I can't stress that enough.
Note: The ride is currently unavailable and has been since the park reopened in 2020 (after closing due to the pandemic). You can, however, still visit the penguin exhibit.
3. Ride Journey to Atlantis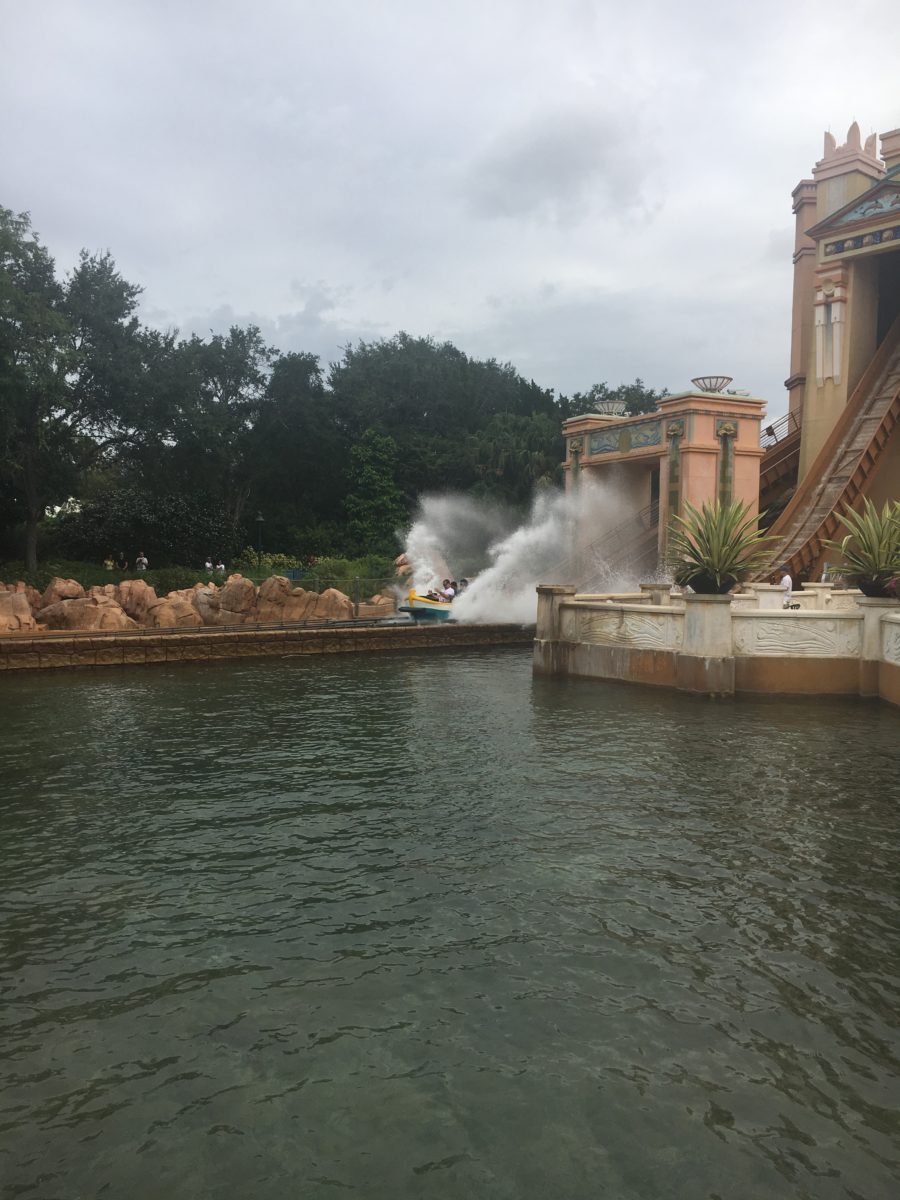 Journey to Atlantis is a great ride when it's hot, because not only is this just a great ride in its own right but it also really cools you off in the summer.  The last drop at the end of the ride ends up with water splashing all over you – and cooling you right off!
4. Ride Infinity Falls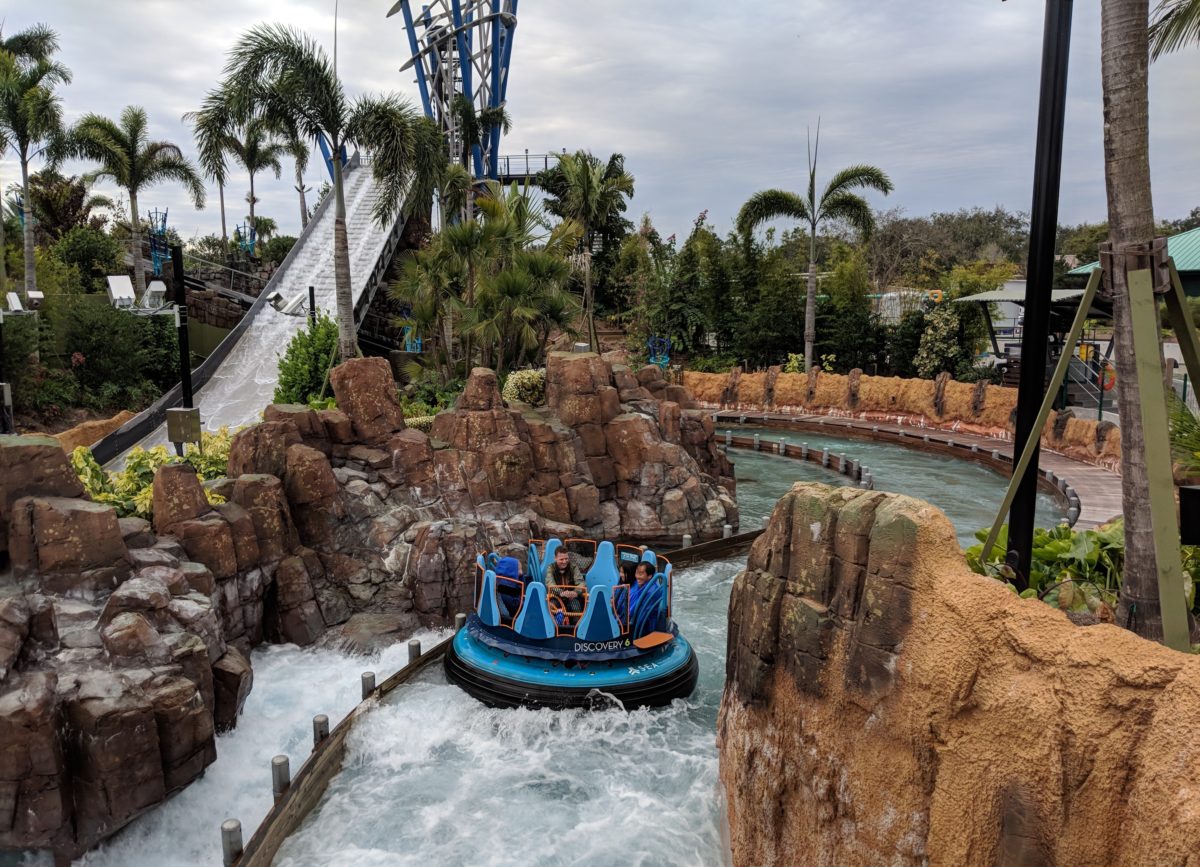 Similarly, SeaWorld Orlando's newest thrill ride, Infinity Falls, also can cool you off, as it features a world-record setting 40-foot waterfall drop.  Similarly, it is also a great ride in its own right, too!
5. Check Out Rubber Duckie Water Works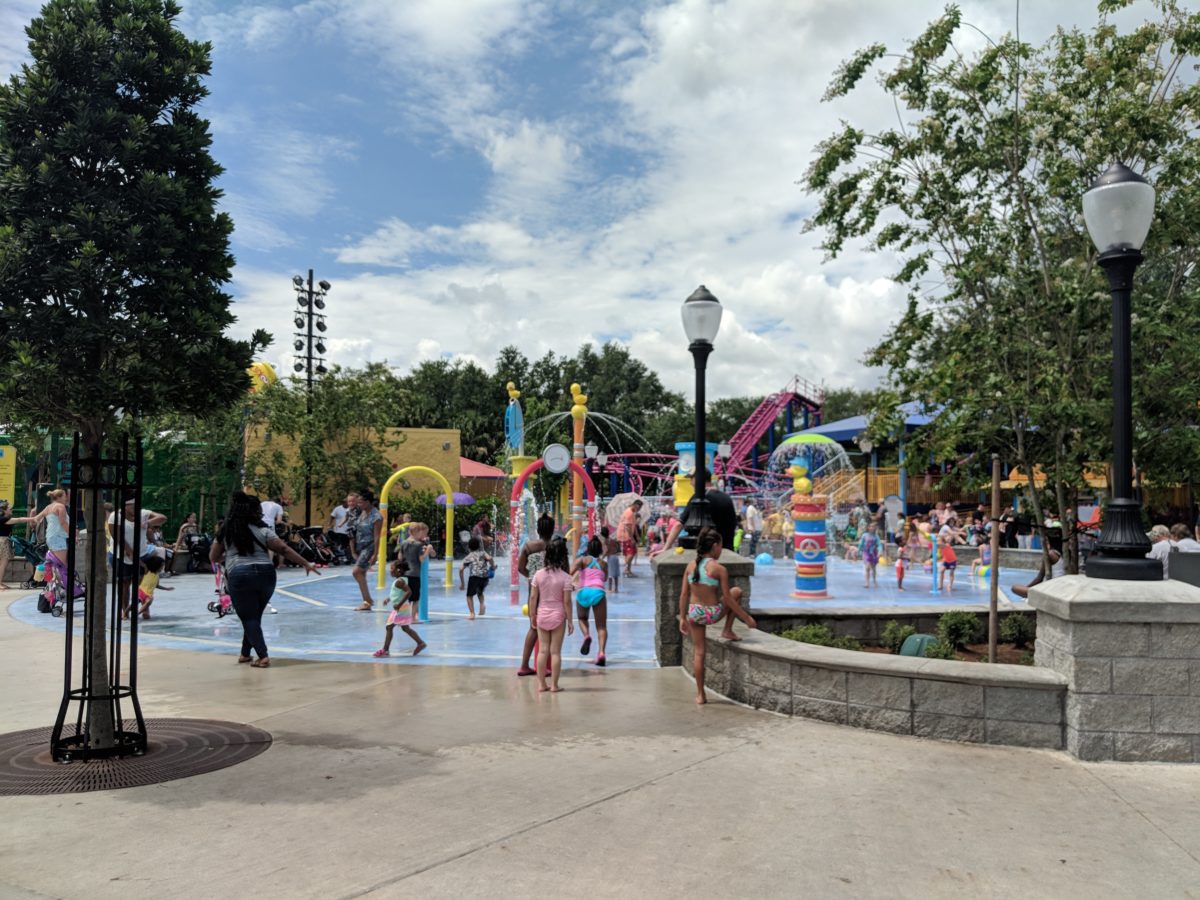 Your youngest kids may not be able to escape the heat on the wilder rides with height requirements, but they can cool off at Rubber Duckie Water Works, which is part of the new Sesame Street area of SeaWorld (which is absolutely wonderful, if you ask me).
6. Eat at Expedition Cafe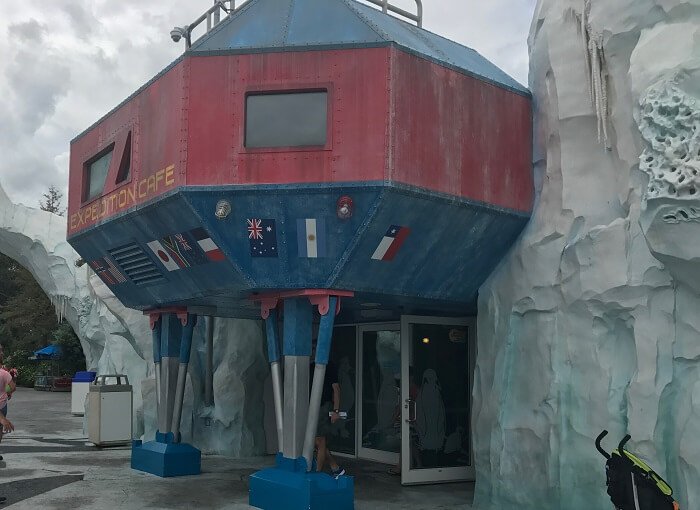 Expedition Cafe has got to be the best restaurant to eat in out of any Orlando theme park restaurant during the summer.  First of all, the food is really good.  Since it has an Antarctica theme and Antarctica is basically shared for exploration purposes with many countries, it features multiple international cuisines, so everyone can find something they like (the Italian food is my favorite, by the way).  And the best part is you can find seating indoors in a very air-conditioned section which is exactly what is needed in the Florida sun.
7. Visit Aquatica During the Afternoon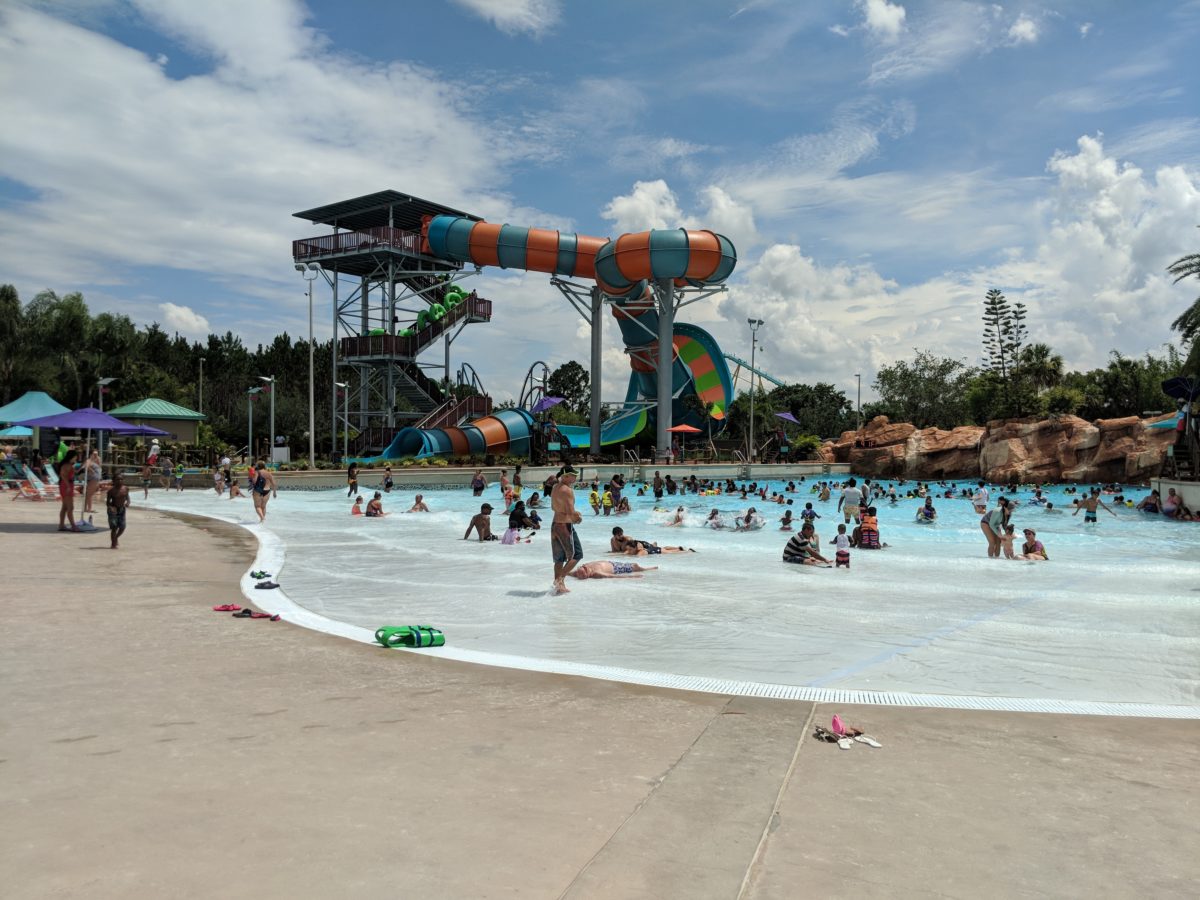 While it's not exactly cold in the morning or night in Florida, it is definitely not as hot as it is in the afternoon.  One thing you could consider is if you're visiting on the weekends during Electric Ocean when SeaWorld is open late, then you could visit SeaWorld's wonderful water park, Aquatica, in the afternoon.  Aquatica is a great water park with lots of great thrill rides, a children's play area, a wave pool, lazy river, and more. The best part has go to be that there are Commerson's Dolphins there that you can watch from a viewing area or see during the lazy river or the Dolphin Plunge Water Slide, where you'll slide into darkness and then you'll emerge into an underwater world where you'll feel as if you're in the ocean right with the dolphins!
Visiting Aquatica during the afternoon is exactly what I did last Friday; I visited SeaWorld in the morning, then went to Aquatica in the afternoon and then was back at SeaWorld at night.  I got to see all the show I wanted, ride all the attractions, enjoy a great water park and spent the hottest part of the day in the water, where it was much, much cooler.  And it really doesn't cost much more to add Aquatica if you buy their 2-park ticket.
8. Leave and Come Back
If you worry doing SeaWorld and Aquatica all day will be too tiring for some or all of your party, you don't like water parks, etc. then you could consider just leaving and taking a break (or a nap!) during the afternoon.  A lot of the hotel shuttles to SeaWorld won't take you back in the afternoon, which is why it's great if you stay at a hotel close enough to walk like the Hilton Garden Inn.  This is a great hotel that's incredibly affordable, given its location – you can see our Hilton Garden Inn review here and you can see a video of our stays at the Hilton Garden Inn below:
9. Bring a Fan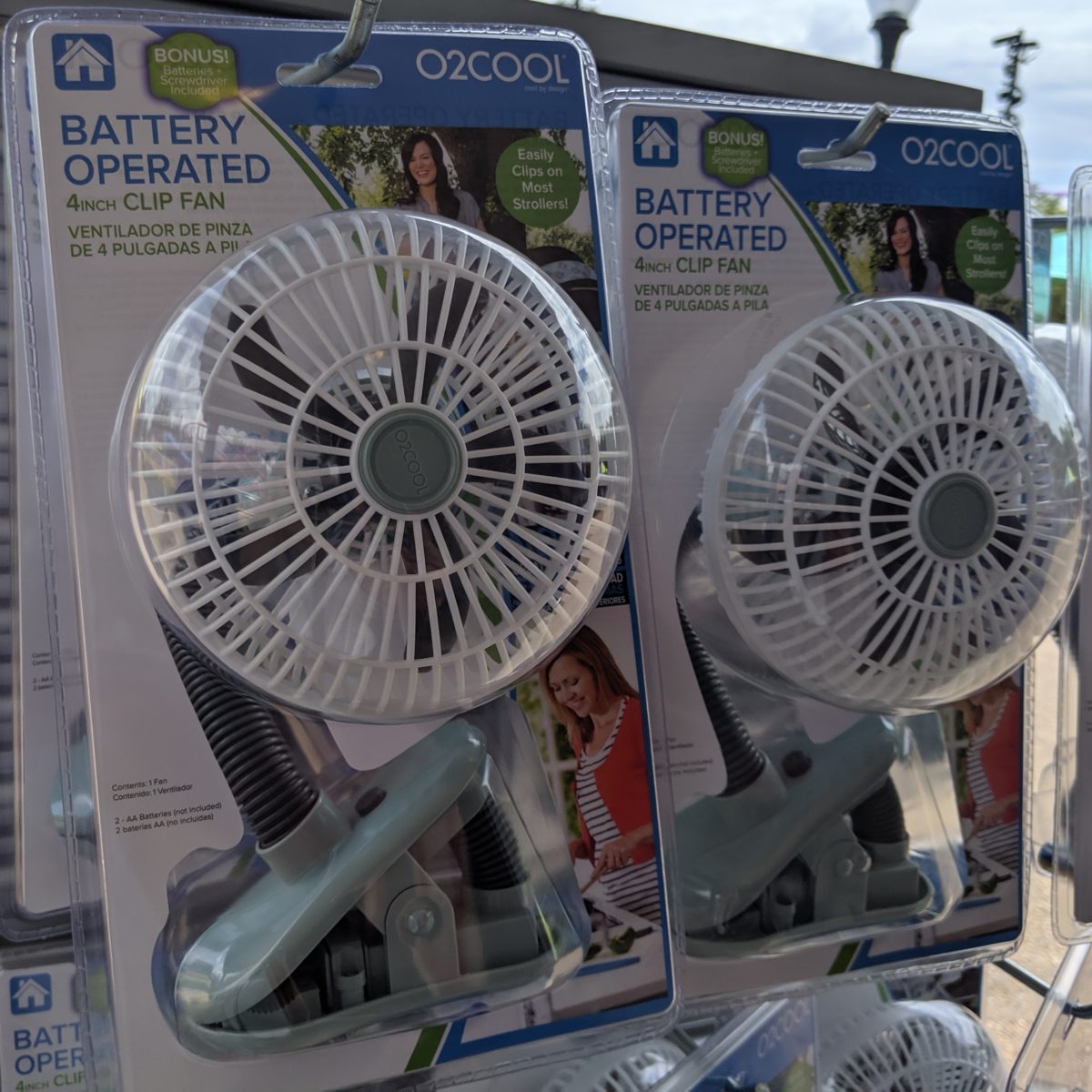 When you're walking from attraction to attraction, you'll want to cool off, and a fan is a great way to do just that.  This fan is a great purchase, especially if you'll be using a stroller because it is a clip fan that you can attach to a stroller.
10. Bring a Cooling Towel
A cooling towel, like the one pictured above, is another great way to cool off in the summer.  And if you buy it beforehand online, you'll save a lot of money.